The Black Athletes We're Watching in the 2020 Summer Olympics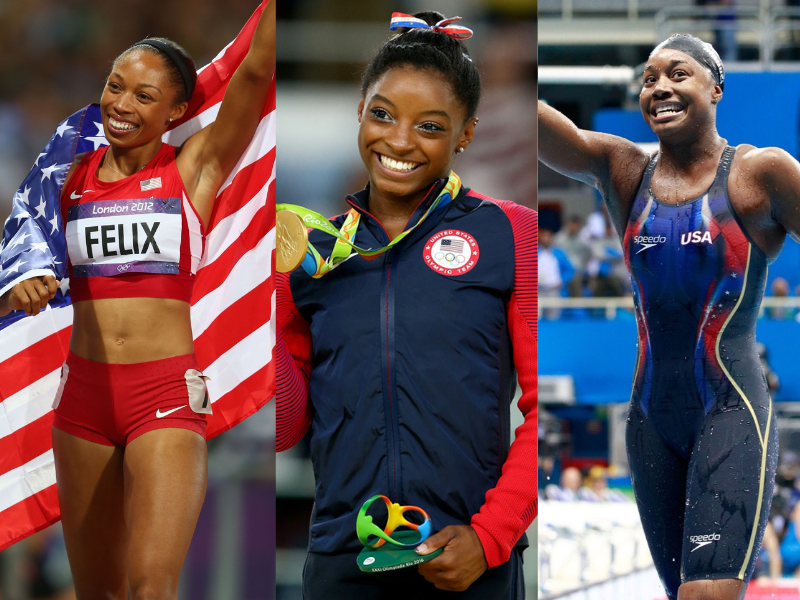 The only time you'll ever catch me close to a "USA! USA!" chant is every four years when the Summer Olympics roll around. This year, Team USA is headed to Tokyo, and if you've been keeping up with the news, you'd know that there's already been some controversy surrounding these Olympics games.
When the International Olympic Committee announced that athletes would not be allowed to wear "Black Lives Matter" apparel at the ceremonies, some took to social media to not only show their contempt for this new rule but to announce that they were boycotting the Tokyo Olympics. While I can understand the sentiment, there are still dozens of Black athletes on Team USA that want and deserve our support. I don't know about you, but I will be watching and supporting these athletes over the next few weeks.
From the GOAT Simone Biles to the men on the Olympic basketball team, these are the Black athletes we're watching out for during the 2020 Tokyo Olympics.
Simone Biles (Gymnastics)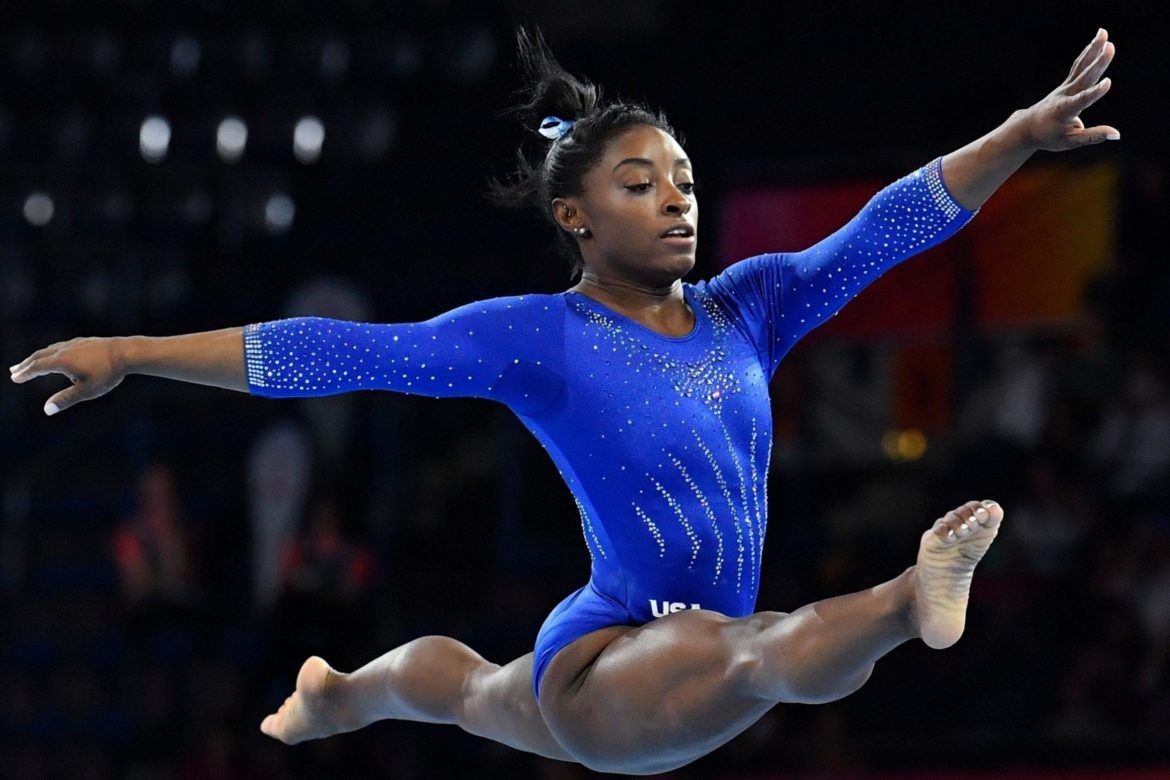 You can't talk about the greatest athletes in the world without Simone Biles coming into the conversation. Biles first took the world by storm during the 2016 Summer Olympics in Rio de Janeiro where she won three individual gold medals, one individual bronze medal, and another gold medal as part of the United States gymnastics team. Mind you, Biles did all of this at the age of 19. She is the most decorated American gymnast with 25 World Championships medals, 19 of which are gold. With four skills named after her, we can't wait to see her stick them at these Olympic games.
USA Men's Olympic Basketball Team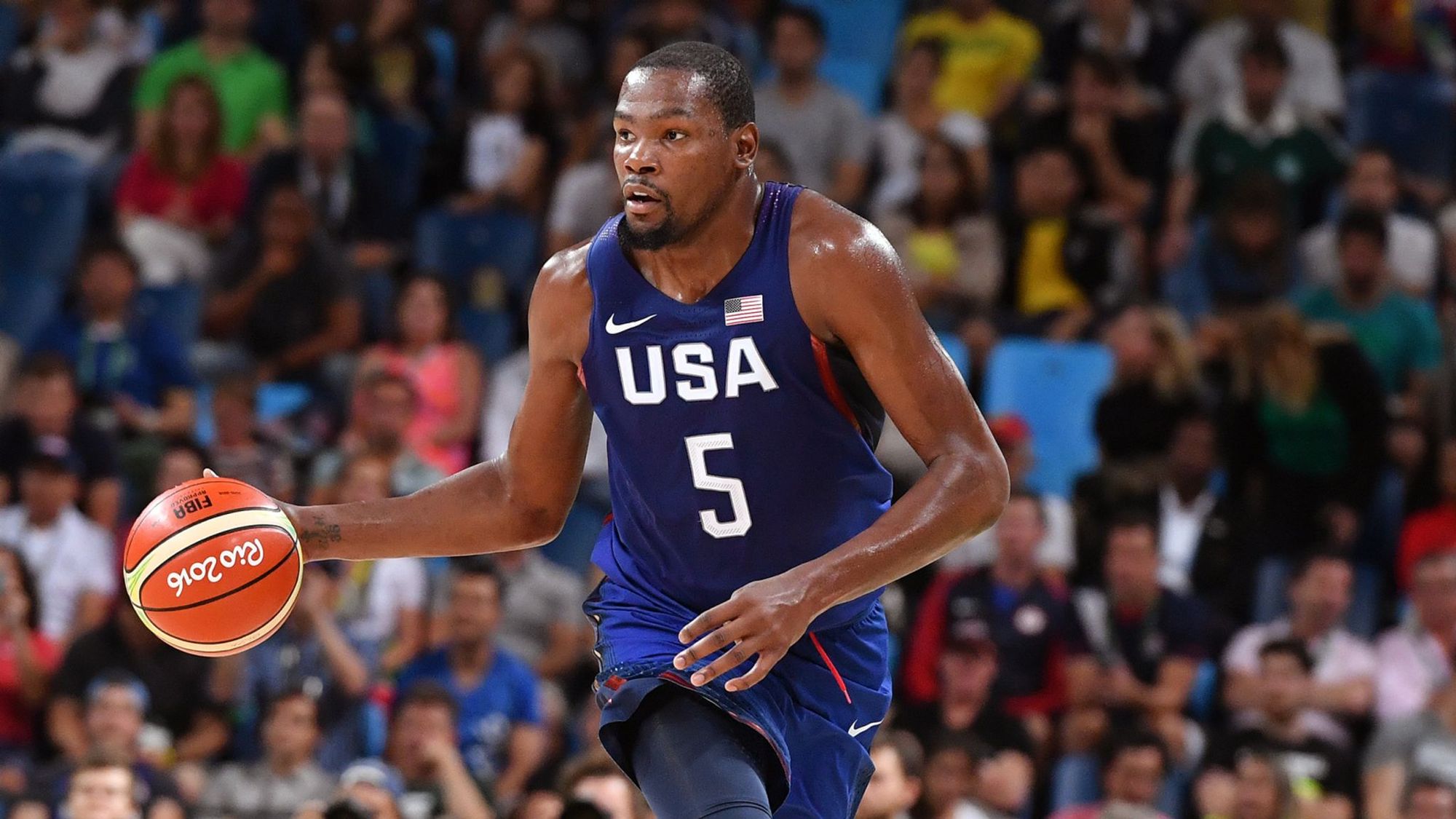 The USA Men's National Basketball Team has made 18 appearances at the Olympic Games and they have always won a medal. When thinking back on the Olympics, many remember the 1992 "Dream Team" that was made up of Hall of Famers, 11 of which were players and 3 that were coaches. The roster was made up of athletes that included Michael Jordan, Larry Bird, Karl Malone, Charles Barkley (the leading scorer), Magic Johnson, and more. The 2020 team includes two past Olympic gold medal Winners, Kevin Durant (2012, 2016) and Draymond Green (2016). They are joined by Devin Booker and Damian Lillard with Gregg Popovich and Steve Kerr as Head Coach and Assistant Coach, respectively. The USA Men's Olympic Basketball Team has won 15 gold medals at the Olympics. Let's see if they win their 16th.
Allyson Felix (Track & Field)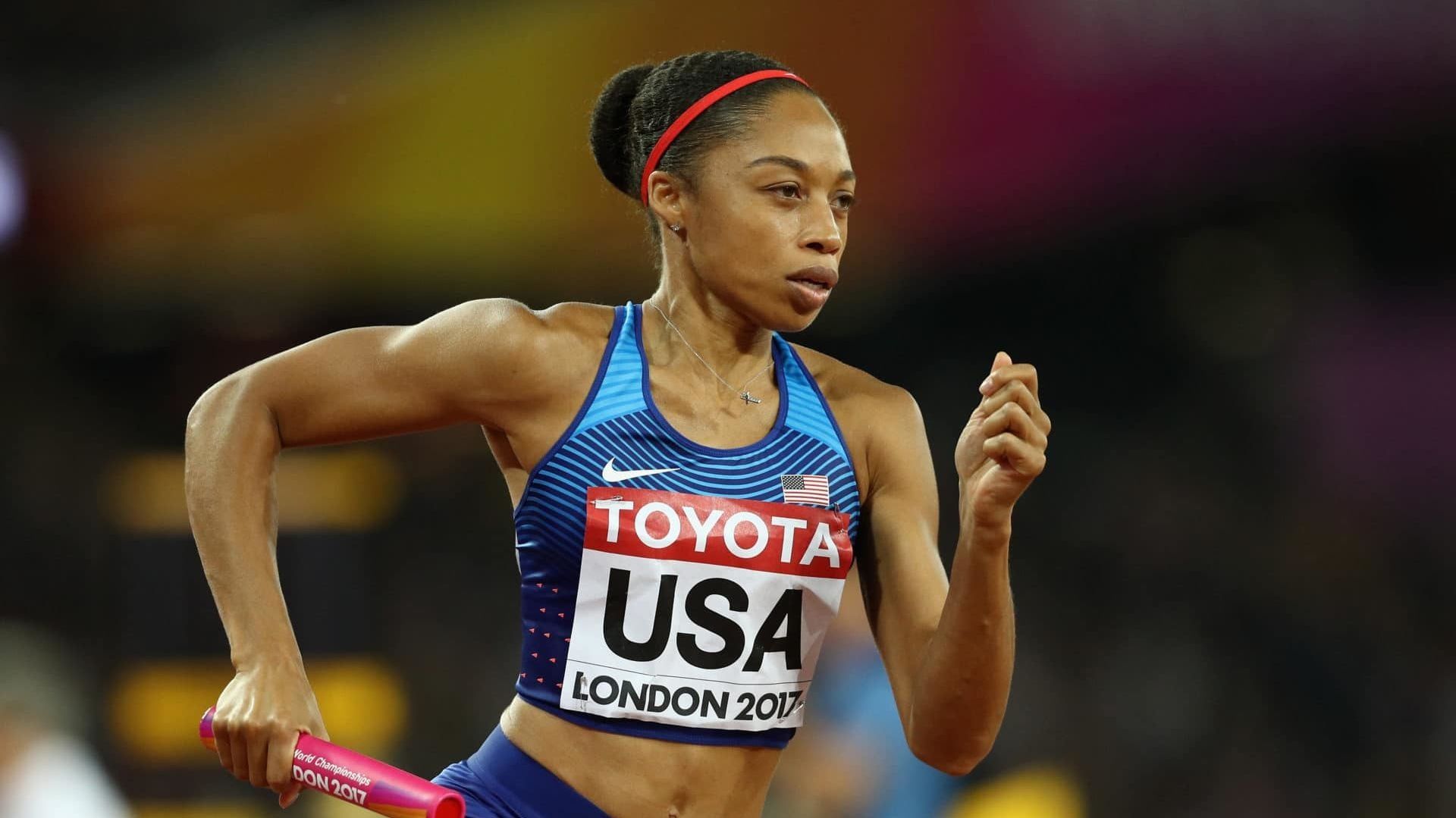 When it comes to track and field, everyone needs to put some respect on Allyson Felix's name. The sprinter is the most decorated athlete, male or female, in World Athletics Championships history with 18 career medals. Felix's first appearance was at the 2004 Athens Olympics where she won silver for the 200 m event. In 2008, she won gold and silver in Beijing. She upped the ante when she came out of the 2012 London games with three gold medals, and she concluded the 2016 Olympic games with two gold medals and a silver. The 2020 Tokyo Olympics will be the first that Allyson Felix will be competing in as a mother, and this will be your last chance to catch Felix at the Olympics as she has already mentioned her intention to retire before the 2024 Paris Olympics.
USA Olympic Track & Field Team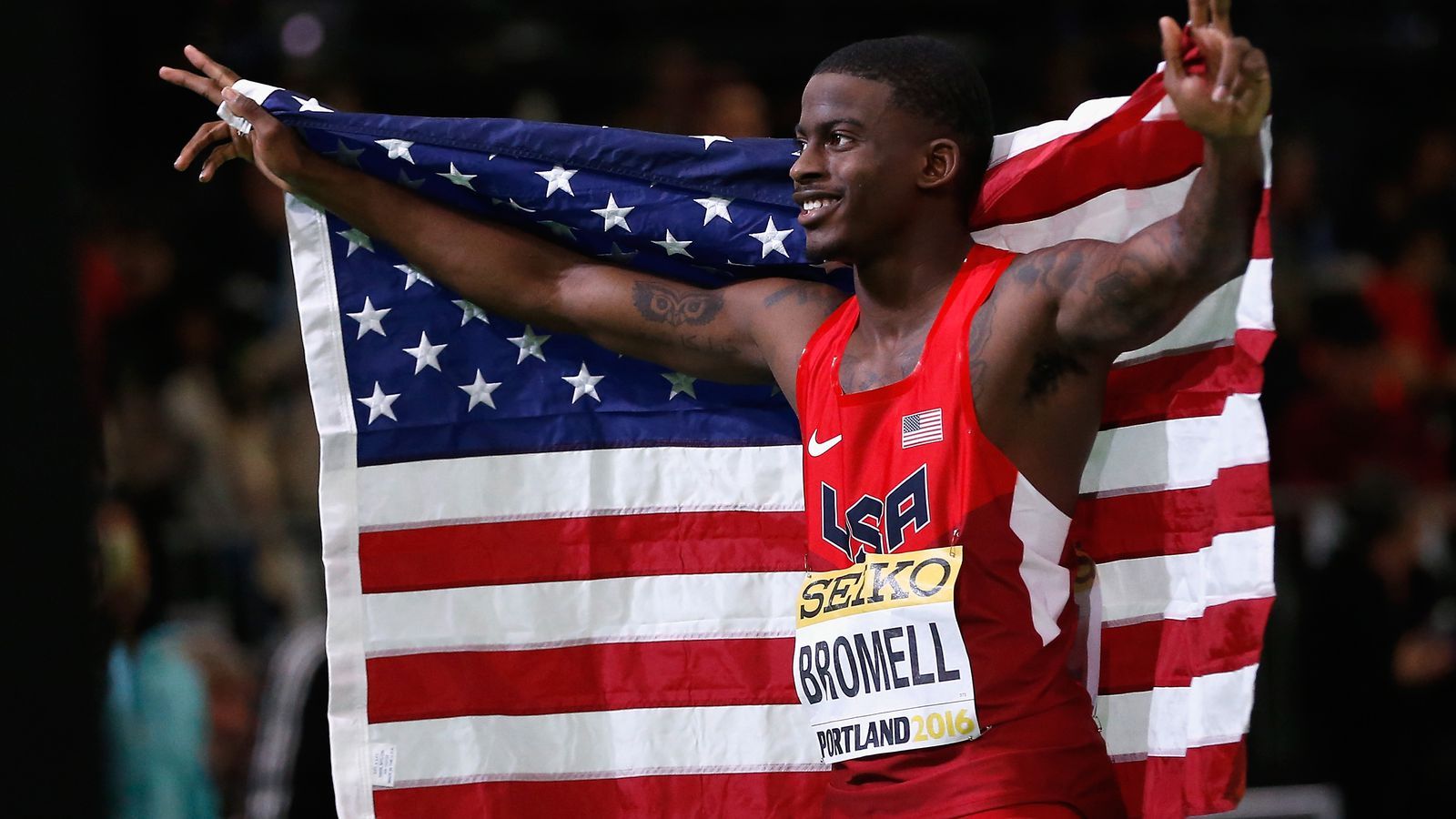 While Allyson Felix deserves a mention on her own, we cannot forget to mention the Black excellence that you'd find on the USA Track & Field Team. With 128 members on the team, over 70 of them are Black! In recent weeks, there was a lot of talk about Sha'carri Richardson after winning the women's 100-meter race, but the runner has since been suspended after a failed drug test came up positive for THC. While the runner has bright things in her future, she's not the only standout on Team USA. Trayvon Bromell is another athlete to pay attention to. The runner won bronze at the 2015 World Championships and with a personal best of 9.77 seconds in the 100m, he is the 7th fastest man of all time.
Simone Manuel (Swimming)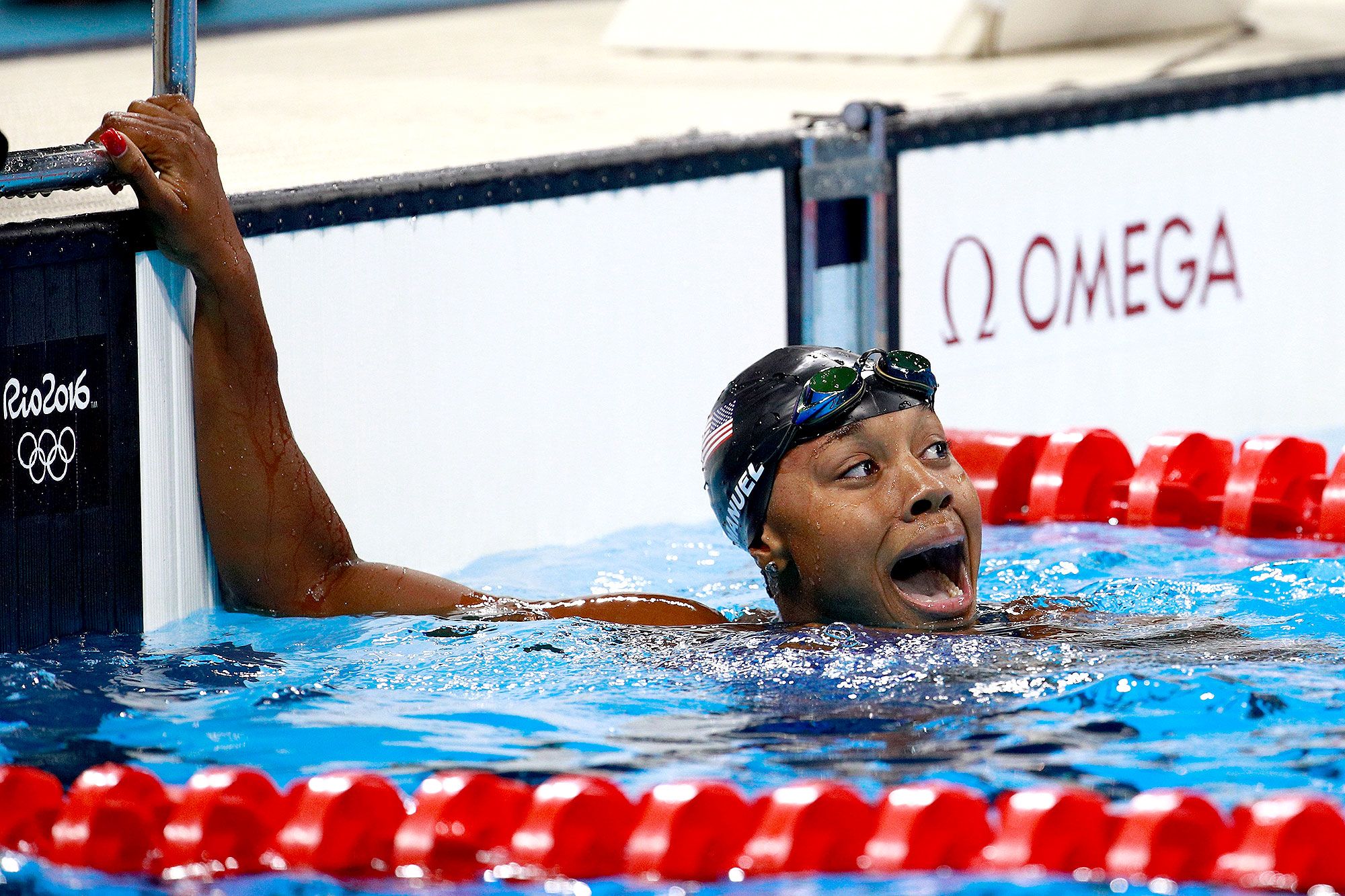 Simone Manuel is another athlete ready to take the 2020 Tokyo Olympics by storm. Similar to Biles, Manuel made a huge splash at the 2016 Rio Olympics at the age of 19. The swimmer concluded the games with four medals, two gold and two silver. When Manuel tied with Penny Oleksiak for first in the 100-meter freestyle, she became the first Black woman to win an individual Olympic gold medal in swimming. She currently holds three world records as a member of a relay team, and will be a first time captain for the USA Olympic swim team in 2021.
USA Women's Olympic Basketball Team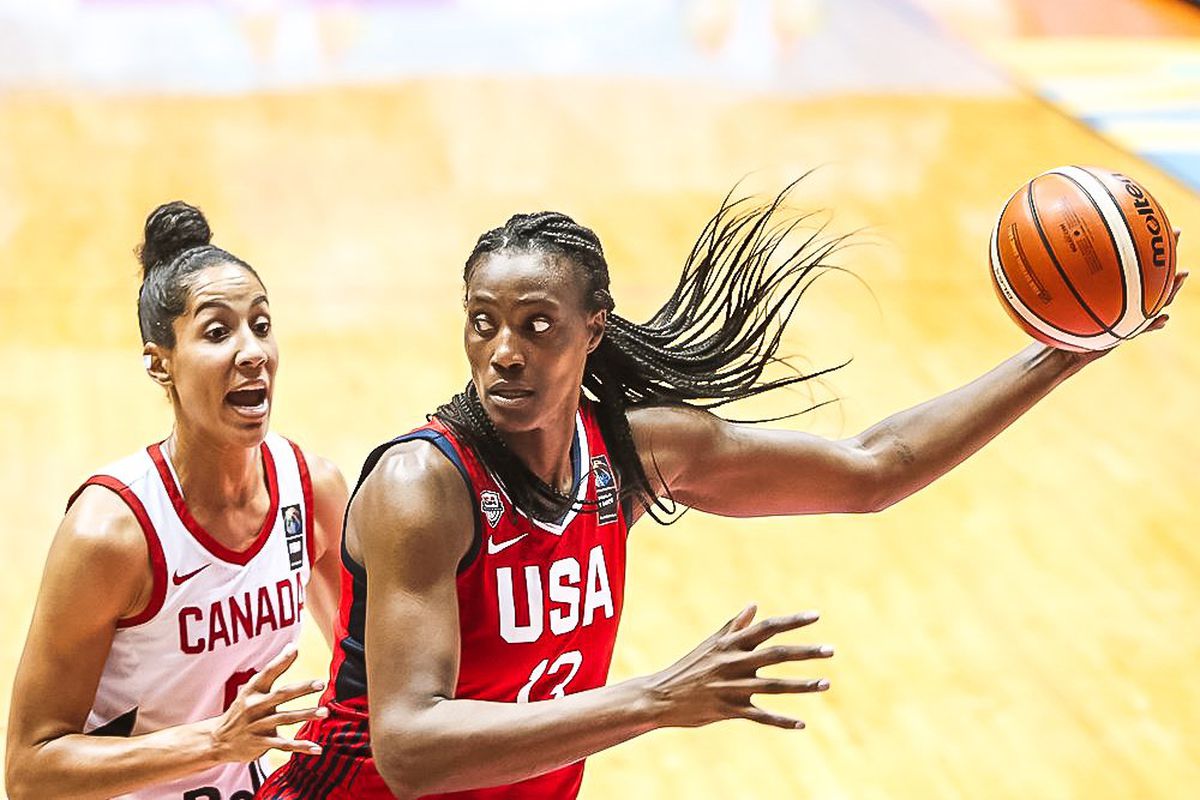 The USA Women's National Basketball Team has appeared in 10 Olympic Games and has won 10 medals. While the team took home silver in 1976 and bronze in 1992, all other appearances ended with a gold medal. The team is definitely dominating the sport of basketball with a 66-3 record at the Olympics with no losses since 1992. As the team looks to win at the 2020 Tokyo OOlympics, another win will mean seven straight championships , tying them with the US men's basketball team for most consecutive Olympic team victories in all Olympics sports, men or women.
USA! USA! USA! Sure, the chant feels a bit strange to me, but I'm all for supporting our athletes as they head to Tokyo to represent the country. And these aren't the only athletes that will make waves during the 2020 Olympic Games. There are a number of athletes who are representing the United States as the only Black athletes in that sport. The athletes to check out are Colton Brown (Judo), Clarence CJ Cummings, Jr. (Weightlifting), Max Irving (Men's Water Polo), Ashleigh Johnson (Women's Water Polo), Paige McPherson (Taekwondo), Frances Tiafoe (Tennis), and Zion Wright (Skateboarding). As a volleyball fan, I'm also hoping to watch Foluke Akinradewo Gunderson win her third Olympic medal.
The 2020 Tokyo Olympics are underway, and I'm excited to recap all the Black excellence at the end of the games. Let us know - which athletes are you supporting? And place your bets now - who's walking away with gold?