Celebrate National Ice Cream Day with 26 Black-Owned Ice Cream Shops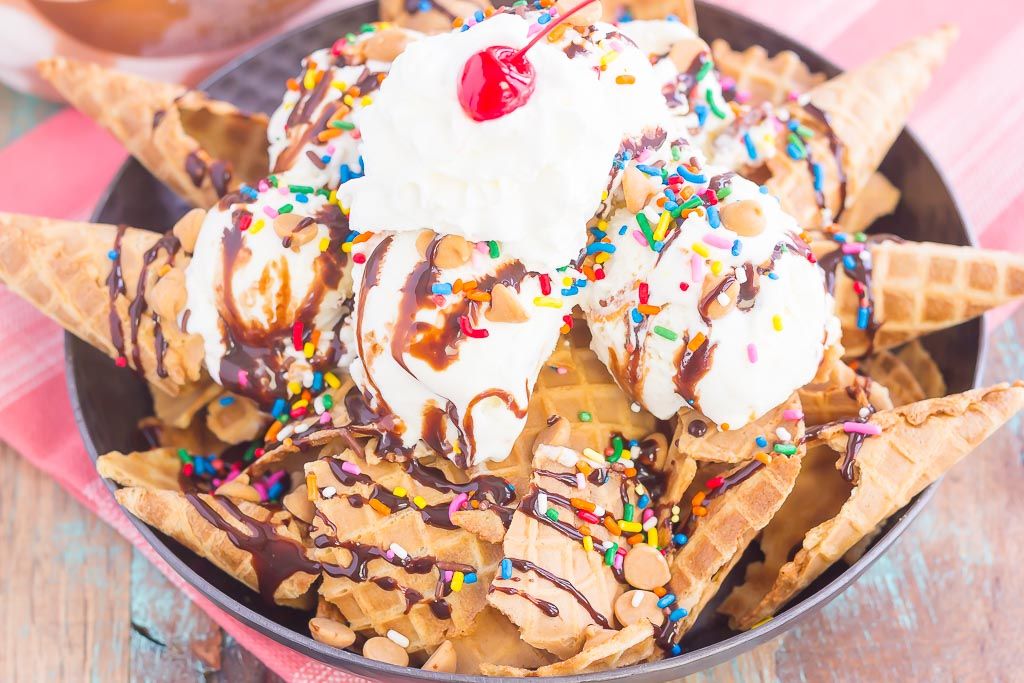 This summer has already seen record high temperatures, and we're certain there are even more hot days to come. Nothing beats cooling off with some ice cream except maybe if the ice cream came from a Black-owned business. So whether you're in the Northeast, South, Midwest or on the West Coast, here are some Black-owned ice cream businesses to check out for National Ice Cream Day and the rest of this hot summer.
Northeast

Brooklyn Bell (Brooklyn, NY)
Brooklyn Bell is a small Ma and Pa ice cream shop where they have their own custom recipe for the sweet treat. With fresh ice cream made daily, customers can try their specialty flavors that include Black Lava Caramel, Roasted Strawberry, and more.

Brooklyn Swirl (Brooklyn, NY)
While Brooklyn Swirl might not be ice cream, their frozen yogurt lands them on this list as an honorable mention. Head over to try some of their popular flavors like Cookies & Cream and Cake Batter.

Cajou Creamery (Baltimore, MD)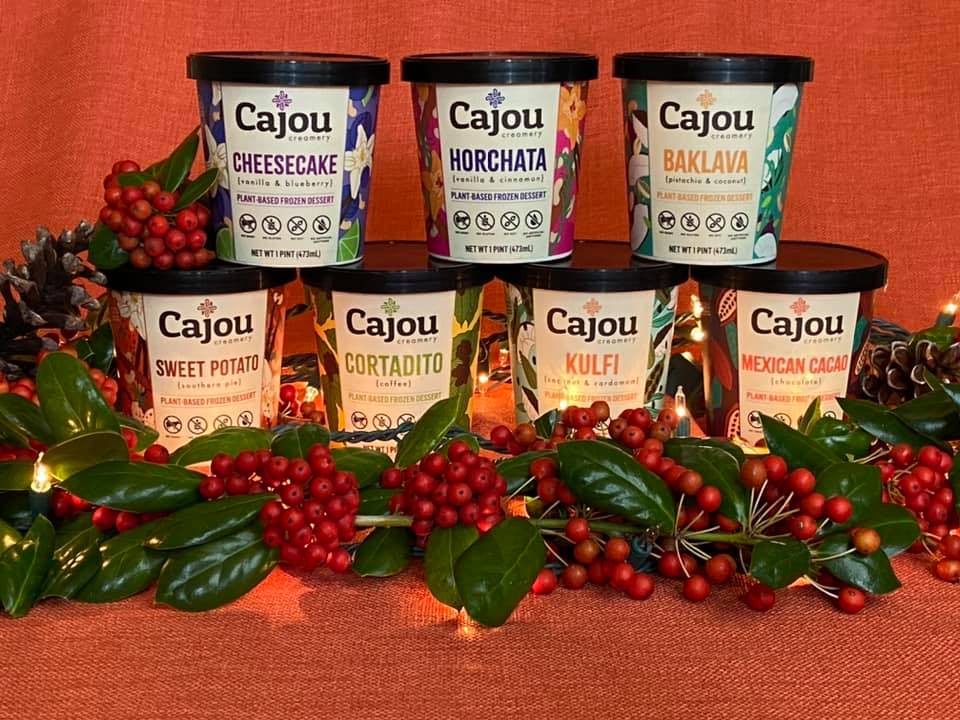 Cajou Creamery is a 100% plant-based ice cream store serving the DMV area. If you want a healthy, guilt-free treat, try their sweet potato ice cream that you can have shipped right to your door.

Fudge Farm (Pittsburgh, PA)
Fudge Farm is a Pittsburgh-based ice cream shop that is famous for their Mania Milkshakes, gluten-free fudge, and handmade chocolate. While a fully functioning burger joint, our eyes are drawn to their 20+ selection of ice cream shakes.

Goodies Frozen Custard & Treats (Washington, DC)
Another honorable mention, we're keeping the treats cold with the legendary Wisconsin-style frozen custard from Goodies. They operate out of a food truck in the DC area, so make sure you follow their Instagram to find them daily.

Islands Tropical Ice Cream (Silver Spring, MD)
Although the owner is from Ghana, Islands Tropical Ice Cream is giving you all the favorite flavors from the Caribbean. With guava, pineapple, coconut, and soursop on the menu, you'll get a taste of the islands right in the DMV area.

Mikey Likes It Ice Cream (New York, NY)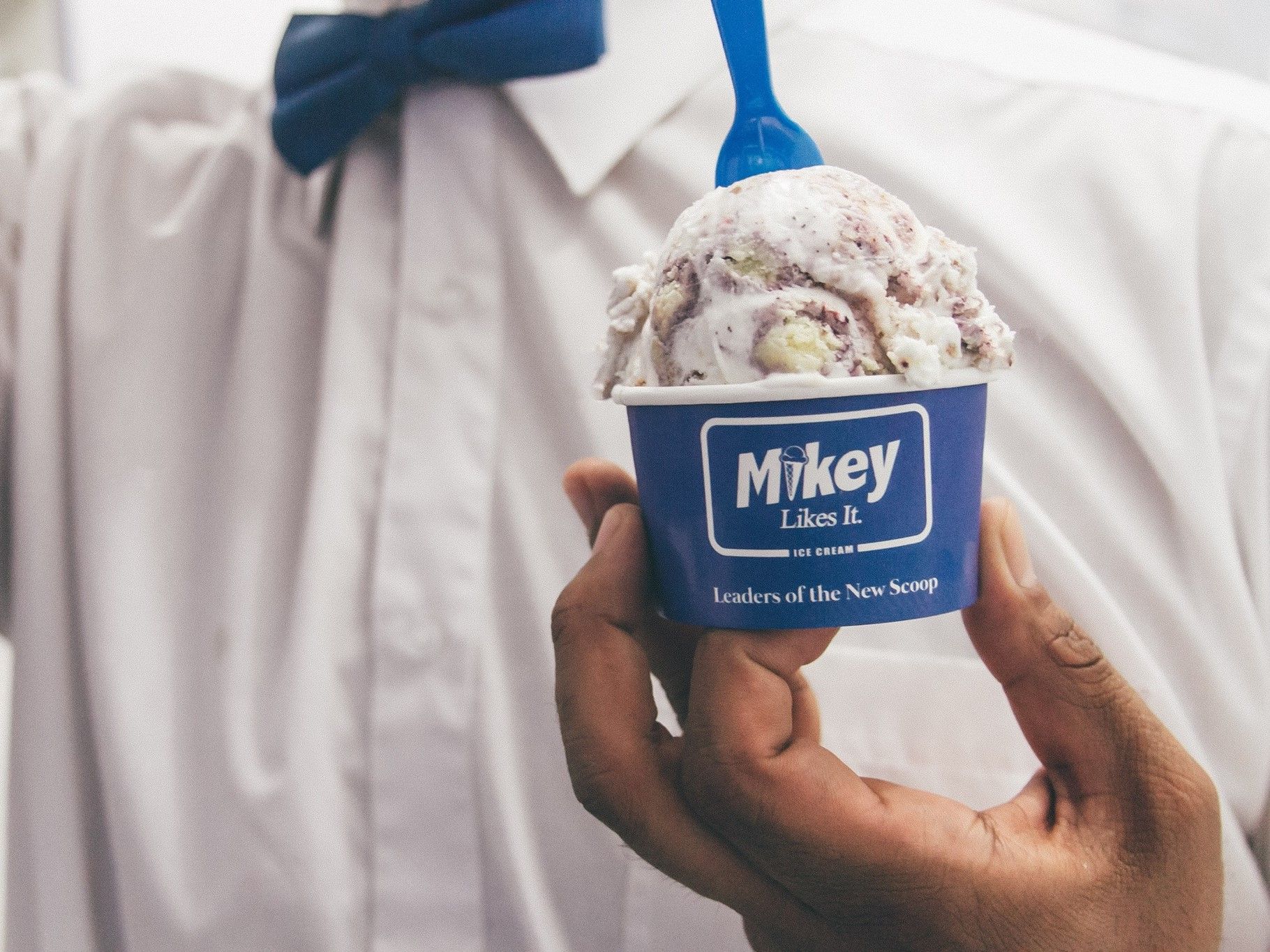 Mikey Likes It Ice Cream is a pop culture inspired premium ice cream brand. With locations in the Lower East Side and Harlem, you can try menu items with names like Foxy Brown, Milli Vanilli, and 2 Live Crew.

Ruby Scoops Ice Cream & Sweets (Washington, DC)
Ruby Scoops is a local and online retailer that makes small batch ice cream, sorbet, sherbet, and other desserts. The ice cream shop was created in 2014 by owner Rabia Kamara who wanted to close the gap of high quality local desserts in the DMV area.

Taharka Bros. Ice Cream (Baltimore, MD)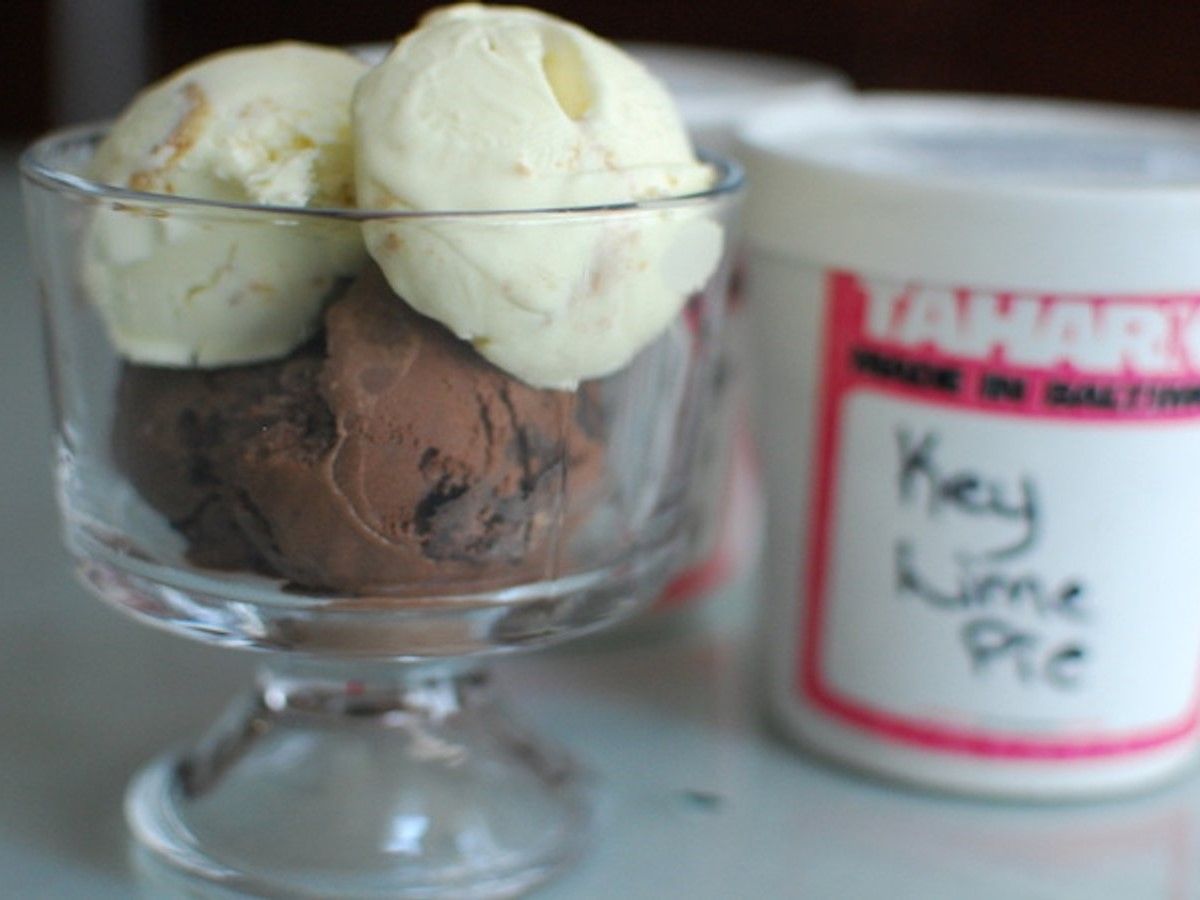 Taharka Bros. Ice Cream is both a Black-owned and employee-owned ice cream shop in Baltimore. With tons of classic and new flavors to try, customers in Maryland can find their pints all over the state.

Very Berry Frozen Yogurt (Dorchester, MA)
Another honorable mention is Very Berry Frozen Yogurt in Dorchester, Massachusetts. Serving the Greater Boston area, they now offer 100% non-dairy smoothies and frozen yogurt.

Whimsicles Popsicles (Philadelphia, PA)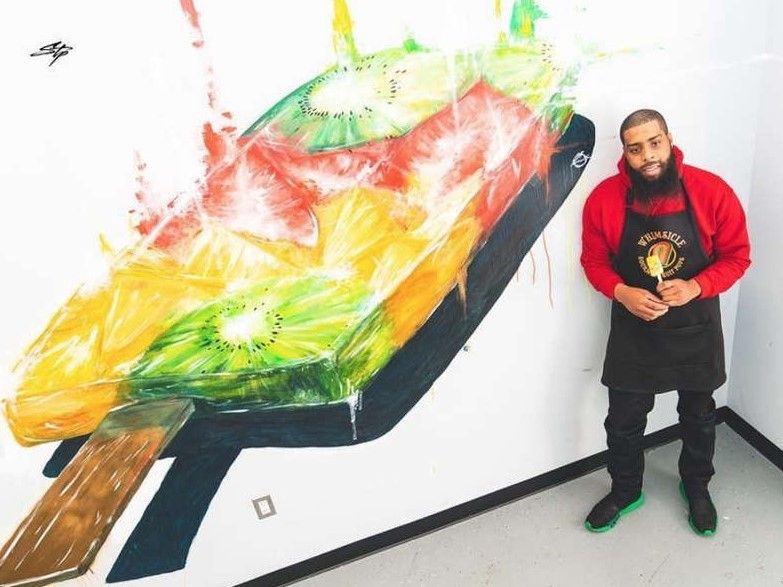 A different take on the classic dairy ice cream, co-owners Salim Weldon and Tonae Simon wanted to create a healthier alternative for their children. The Whimsicle Gourmet Fruit Pops are made with real, organic fruit.

York Castle Ice Cream Company (Rockville, MD)
For those looking for unique ice cream flavors, look no further than York Castle Ice Cream Company. While they carry classic tropical flavors, you can also try ginger and even a Guinness flavored ice cream.
South

Earthy Goodness (Houston, TX)
Owned by "Uncle Otis," Earthy Goodness is an ice cream shop that is completely plant-based. With hopes of enjoying creamy ice cream that was dairy-free, Otis expanded Earthy Goodness beyond ice cream to include milkshakes and cakes as well.

Feverish Ice Cream & Gourmet Popsicles (Miami, FL)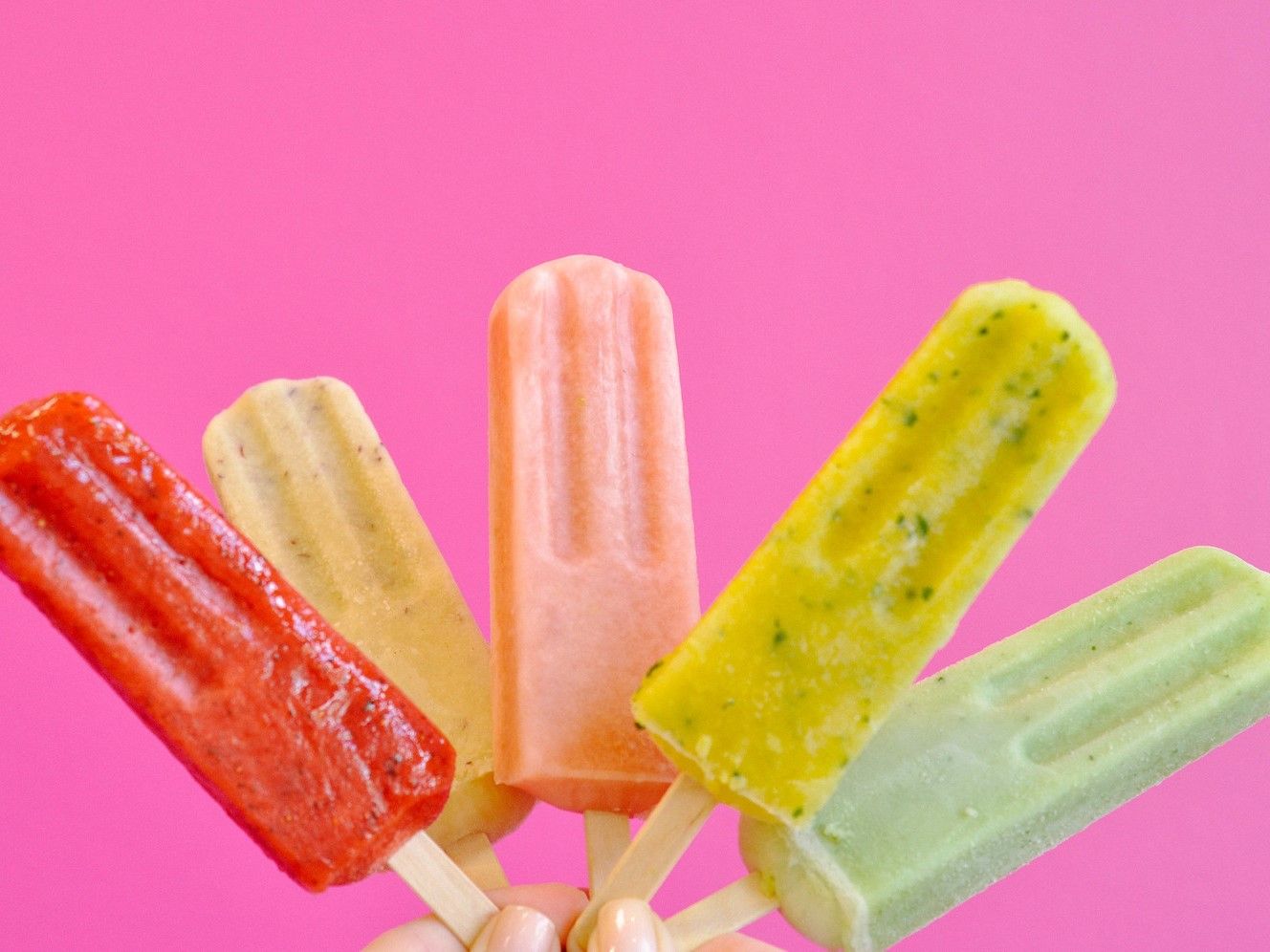 Feverish Ice Cream & Gourmet Popsicles is located in Midtown, Miami, and offers exciting, handcrafted flavors made with organic and natural ingredients. Try their top flavors like Pineapple Basil, Mango, and Strawberry Balsamic.

Hank's Ice Cream Parlor (Houston, TX)
Located on Main Street, Hank's Ice Cream Parlor is a local favorite. With the ice cream made in-house, you can be sure you're getting the richest flavor. Be sure to try their signature banana pudding ice cream.

Hood Cream (New Orleans, LA)
Hood Cream is a "reincarnated neighborHOOD classic" that opened up in the heart of New Orleans during the COVID-19 pandemic. Whether vegan or dairy-intolerant, the entire Hood Cream menu is dairy-free.

Ice Cream 504 (New Orleans, LA)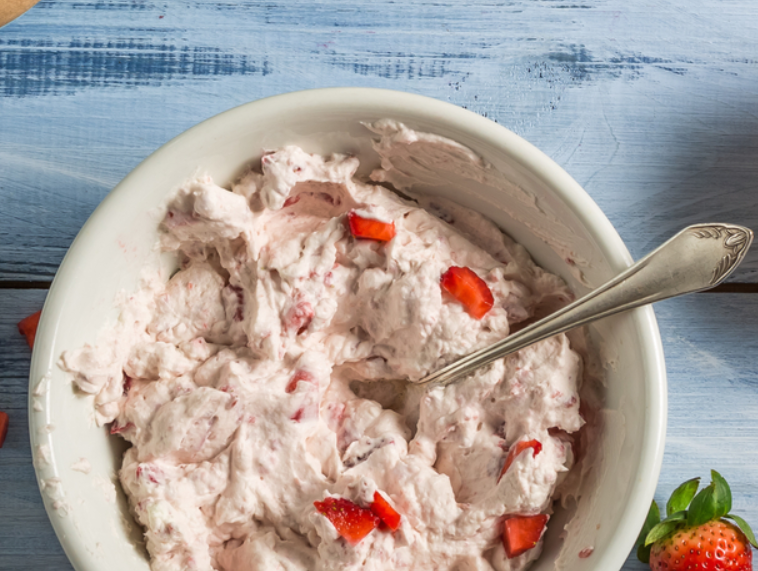 Established in 2011, Ice Cream 504 keeps it old school by using an old-fashioned churn to craft their ice cream. While they're using the finest ingredients to enhance the flavor, another bonus is that all of their options are gluten-free.

Jay's Italian Ice (Raleigh, NC)
Try Jay's Italian Ice if you want a switch up from classic ice cream. With 21 flavors, they have something for everyone, even those who are gluten- and dairy-free.

Lakay Tropical Ice Cream (Miami, FL)
Nestled in the Little Haiti neighborhood of Miami, Lakay Tropical is both a bakery and ice cream shop where one can sample their ice cream flavors while enjoying classic Haitian desserts.

Lil' Ice Cream Dude (Atlanta, GA)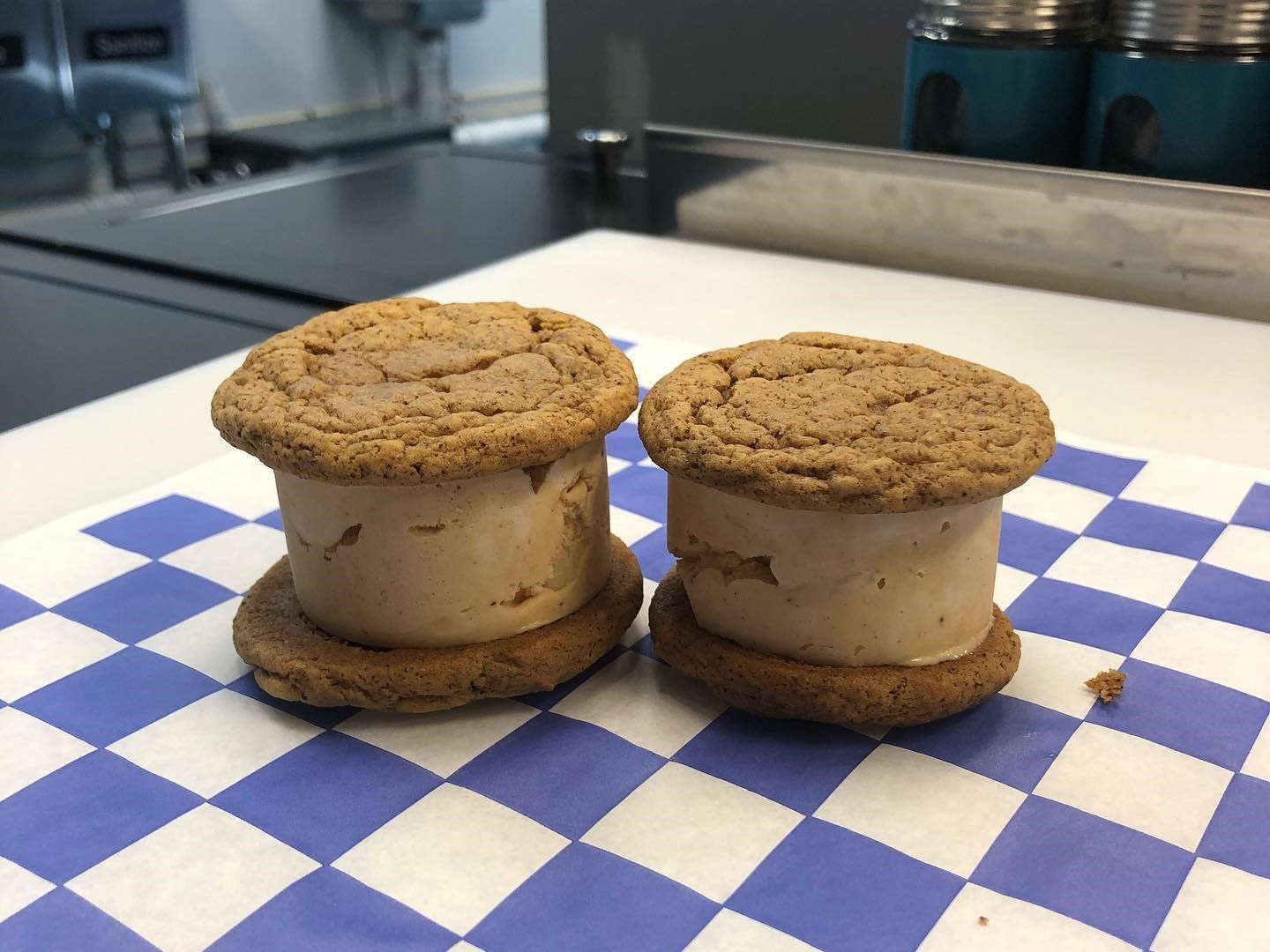 Lil' Ice Cream Dude is located in Athens, Georgia, and is serving the greater Atlanta area. Owned by a kid entrepreneur, Beau, the "cool world ice cream shop" offers ice cream and popsicles to its customers.

Scratch Bakery (Hampton, VA)
Scratch Bakery is a bakery in Hampton, Virginia that gets its name because their desserts are made from scratch. While sampling some of their ice cream, you might be tempted to try their Strawberry Lemonade Cupcakes or the banana pudding.

Whipped Creamery (Augusta, GA)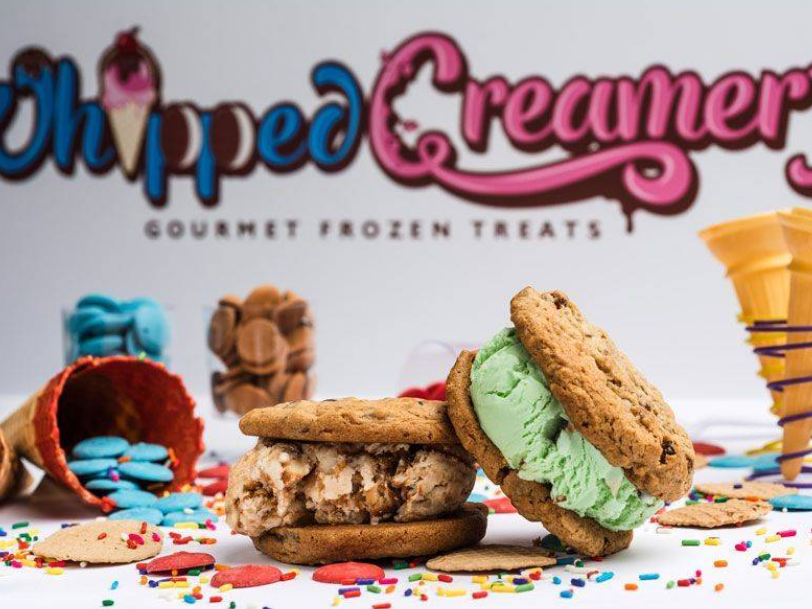 Whipped Creamery is a one-stop dessert stop in August, Georgia. Providing customers with a multitude of ways to enjoy their frozen treats, they can enjoy their ice cream as milkshakes, on waffles, with brownies, or with an endless selection of toppings.
Midwest

Ohana Ice & Treats (Chicago, IL)
Ohana Ice & Treats is an ice cream shop and juice bar in Chicago. While they offer Hawaiian shaved ice, I'm drooling over their s'mores and caramel apple sundaes.

Shawn Michelle's Homemade Ice Cream (Chicago, IL)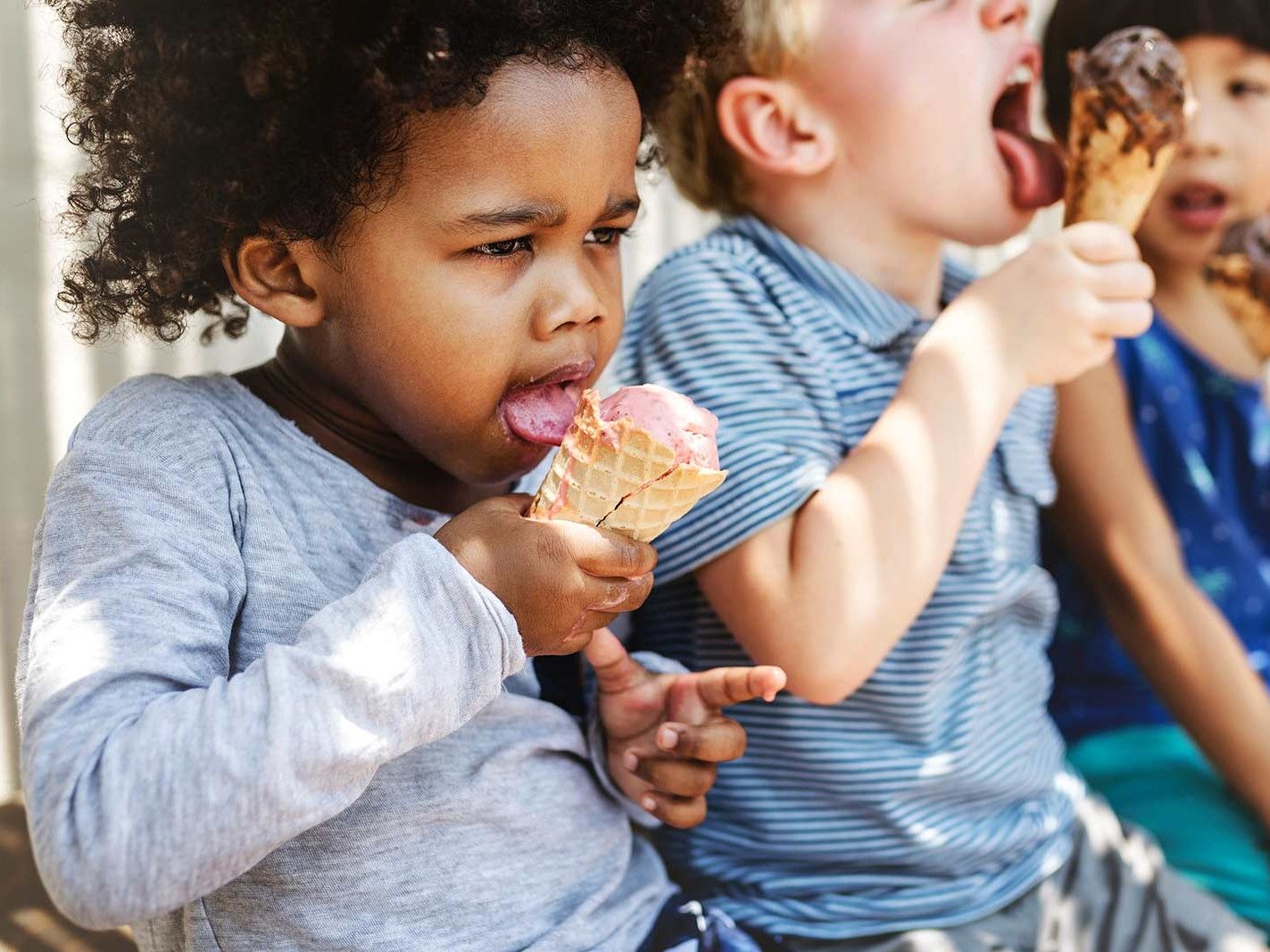 For those in the Chicago area, check out Shawn Michelle's Homemade Ice Cream. Having been in business for over 30 years, we're dying to try their "Match Made In Heaven," a combination of Jamaican Rum Raisin and Black Cherry.
West

Creamalicious Ice Creams (Los Angeles, CA)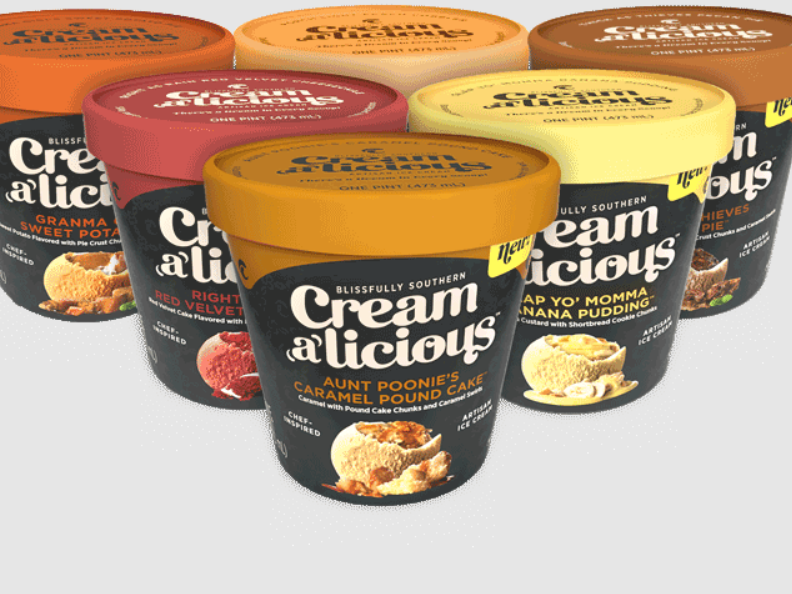 If you're lucky, you can find Creamalicious Ice Creams in Los Angeles and in select Walmart stores, but if not, check out their online store. With flavors like Caramel Pound Cake and Brown Suga Bourbon Cake, don't be surprised if you're tempted to order the entire collection.

Little Giant Ice Cream (Oakland, CA)
Located in the heart of the East Bay, Little Giant Ice Cream is an Oakland ice cream shop. With locally sourced ingredients, their ice cream is made from scratch. Customers can enjoy their treats in house or take their mini pints to go.


Get out of the heat and enjoy some ice cream from the Black-owned ice cream businesses in your neighborhood. If we missed any, be sure to leave them in the comments. In the meantime, check out Official Black Wall Street to keep up with the local Black-owned businesses in your area.