OBWS Reads: 10 Black Authored Books We're Reading This Month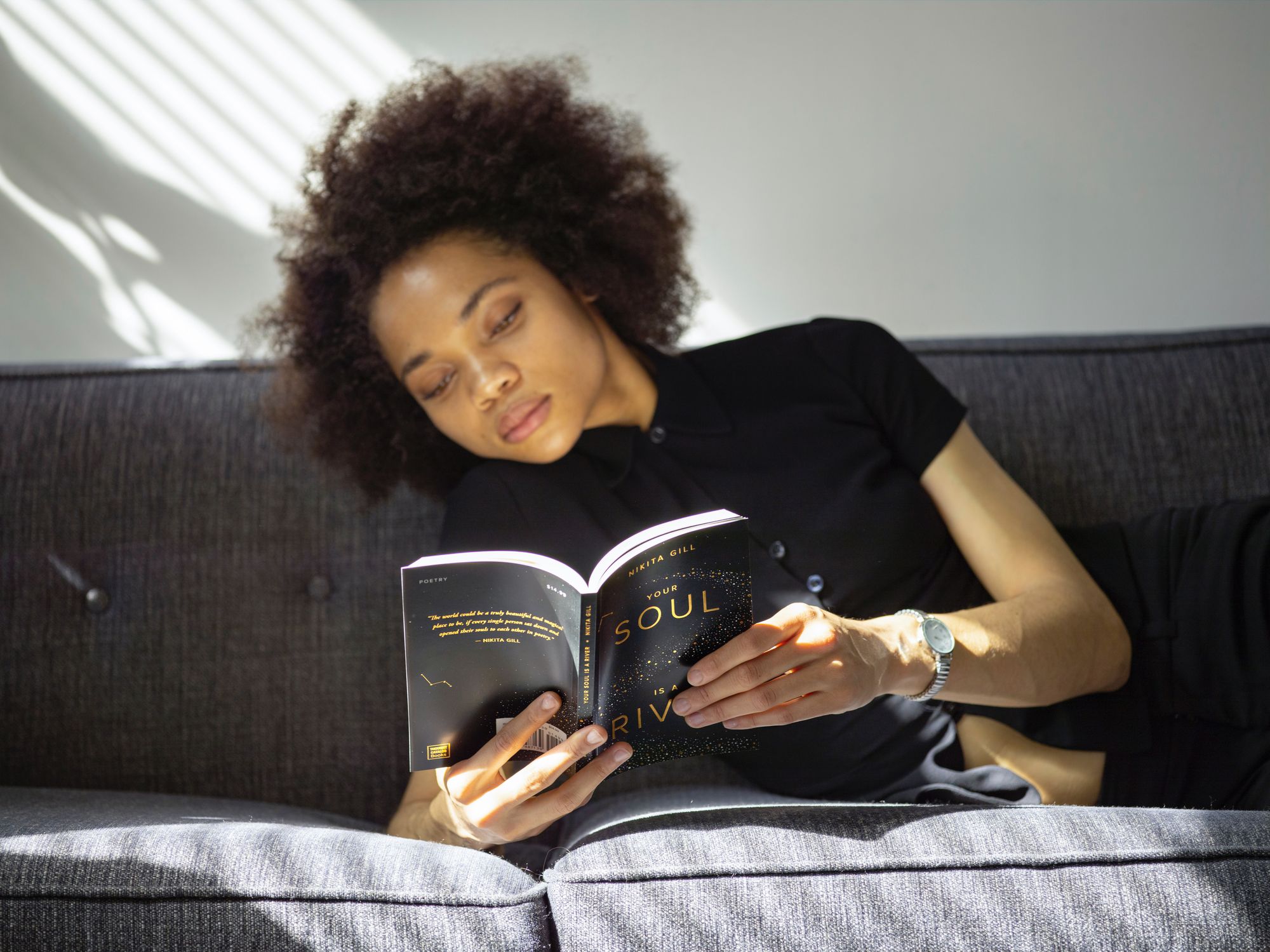 Movies and TV shows are great, but there's something magical about how authors are able to spin a story through carefully crafted and placed words. Without visible scenery and actors, they still manage to paint a picture. Now, I'm always on the hunt for a good book, and I love the search even more when I discover Black authors and their novels. Here are 10 Black authored books we're picking up this month.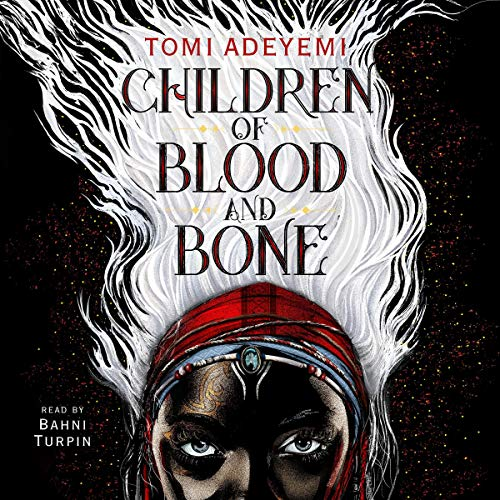 Children of Blood and Bone follows the story of Zélie Adebola. Zélie Adebola remembers when the soil of Orïsha hummed with magic. Burners ignited flames, Tiders beckoned waves, and Zélie's Reaper mother summoned forth souls. But everything changed the night magic disappeared. Under the orders of a ruthless king, maji were killed, leaving Zélie without a mother and her people without hope.
Now Zélie has one chance to bring back magic and strike against the monarchy. With the help of a rogue princess, Zélie must outwit and outrun the crown prince, who is hell-bent on eradicating magic for good. Danger lurks in Orïsha, where snow leoponaires prowl and vengeful spirits wait in the waters. Yet the greatest danger may be Zélie herself as she struggles to control her powers and her growing feelings for an enemy.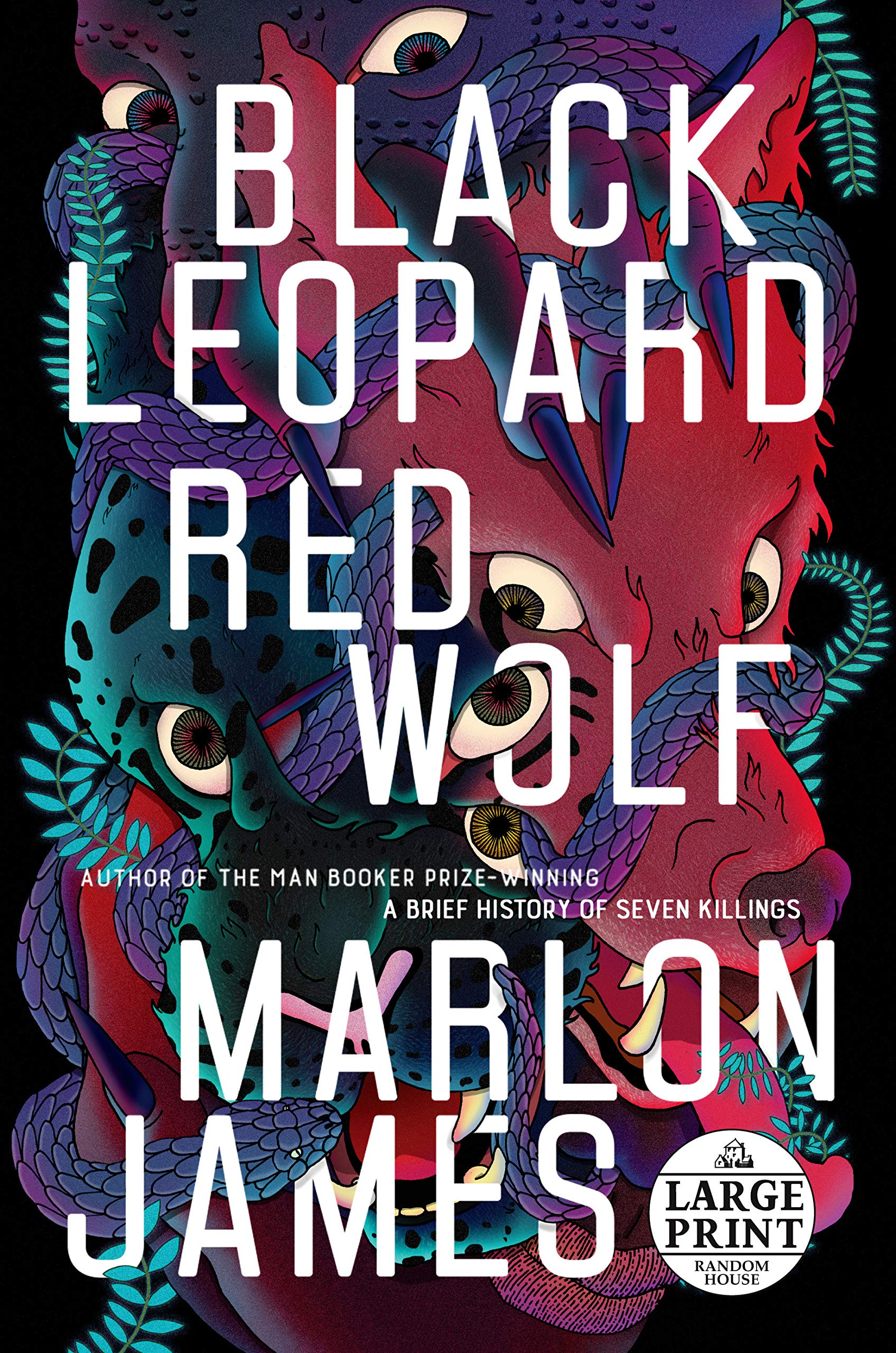 In the first novel in Marlon James's Dark Star trilogy, myth, fantasy, and history come together to explore what happens when a mercenary is hired to find a missing child.
Tracker is known far and wide for his skills as a hunter: "He has a nose," people say. Engaged to track down a mysterious boy who disappeared three years earlier, Tracker breaks his own rule of always working alone when he finds himself part of a group that comes together to search for the boy. The band is a hodgepodge, full of unusual characters with secrets of their own, including a shape-shifting man-animal known as Leopard.
Drawing from African history and mythology and his own rich imagination, Marlon James has written an adventure that's also an ambitious, involving read. Defying categorization and full of unforgettable characters, Black Leopard, Red Wolf explores the fundamentals of truths, the limits of power, the excesses of ambition, and our need to understand them all.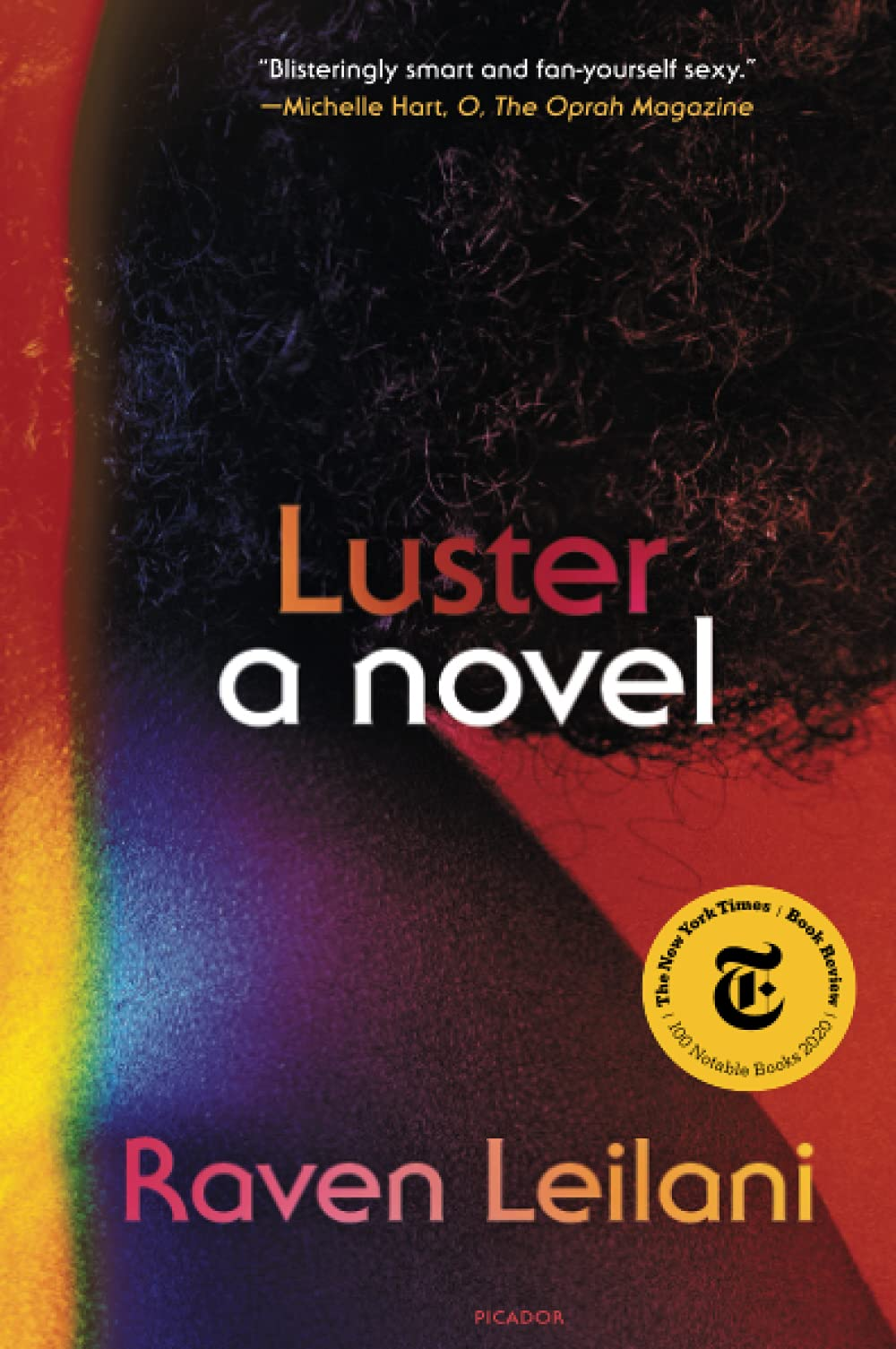 Luster is the 2020 novel by Raven Leilani following a young woman named Edie. Edie is stumbling her way through her twenties — sharing a subpar apartment in Bushwick, clocking in and out of her admin job, making a series of inappropriate sexual choices. She is also haltingly, fitfully giving heat and air to the art that simmers inside her. And then she meets Eric, a digital archivist with a family in New Jersey, including an autopsist wife who has agreed to an open marriage — with rules.
As if navigating the constantly shifting landscapes of contemporary sexual manners and racial politics weren't hard enough, Edie finds herself unemployed and invited into Eric's home — though not by Eric. She becomes a hesitant ally to his wife and a de facto role model to his adopted daughter. Edie may be the only Black woman young Akila knows.
Irresistibly unruly and strikingly beautiful, razor-sharp and slyly comic, sexually charged and utterly absorbing, Raven Leilani's Luster is a portrait of a young woman trying to make sense of her life — her hunger, her anger — in a tumultuous era. It is also a haunting, aching description of how hard it is to believe in your own talent, and the unexpected influences that bring us into ourselves along the way.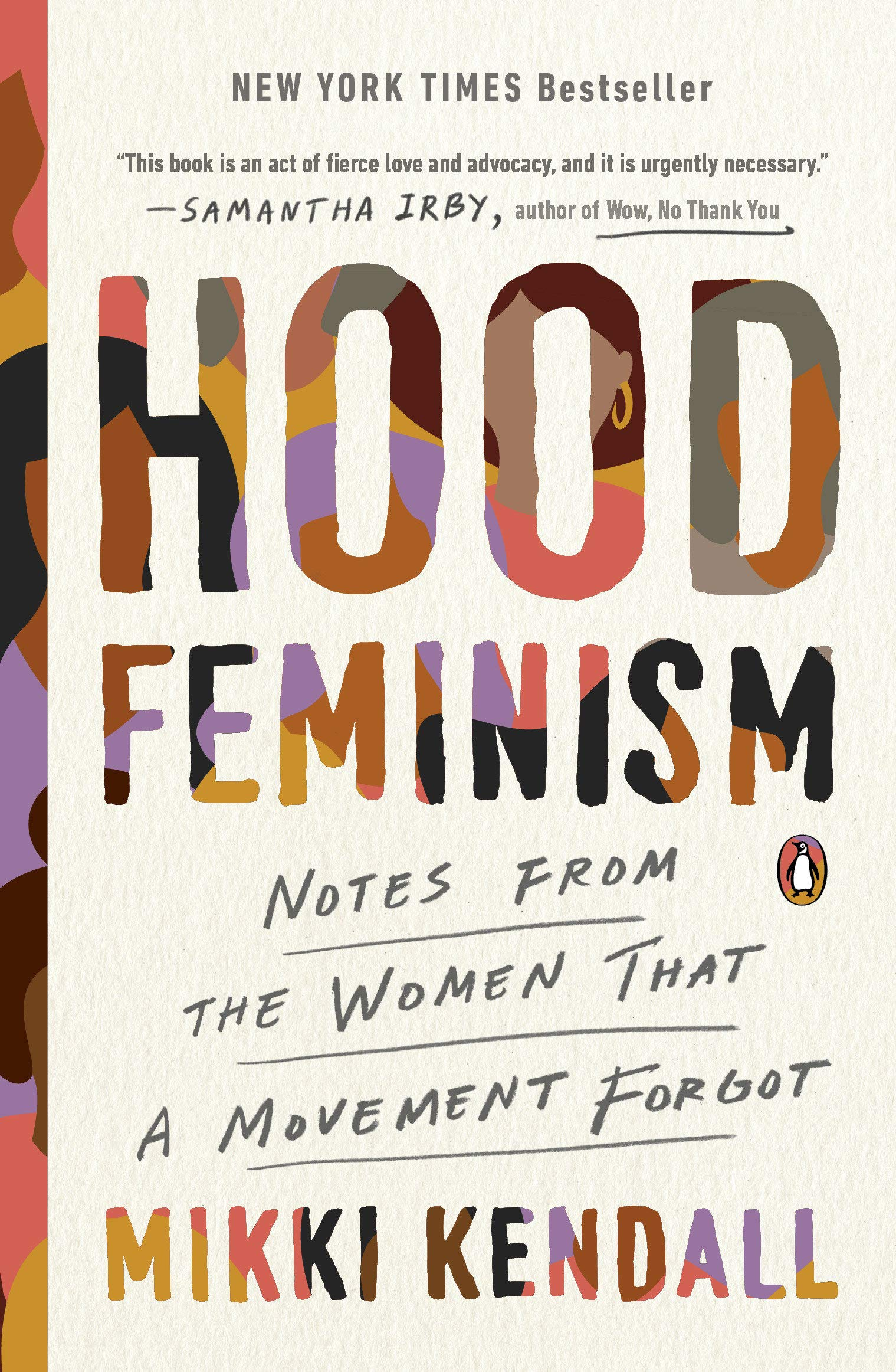 Today's feminist movement has a glaring blind spot, and paradoxically, it is women. Mainstream feminists rarely talk about meeting basic needs as a feminist issue, argues Mikki Kendall, but food insecurity, access to quality education, safe neighborhoods, a living wage, and medical care are all feminist issues. All too often, however, the focus is not on basic survival for the many, but on increasing privilege for the few. That feminists refuse to prioritize these issues has only exacerbated the age-old problem of both internecine discord and women who rebuff at carrying the title. Moreover, prominent white feminists broadly suffer from their own myopia with regard to how things like race, class, sexual orientation, and ability intersect with gender. How can we stand in solidarity as a movement, Kendall asks, when there is the distinct likelihood that some women are oppressing others?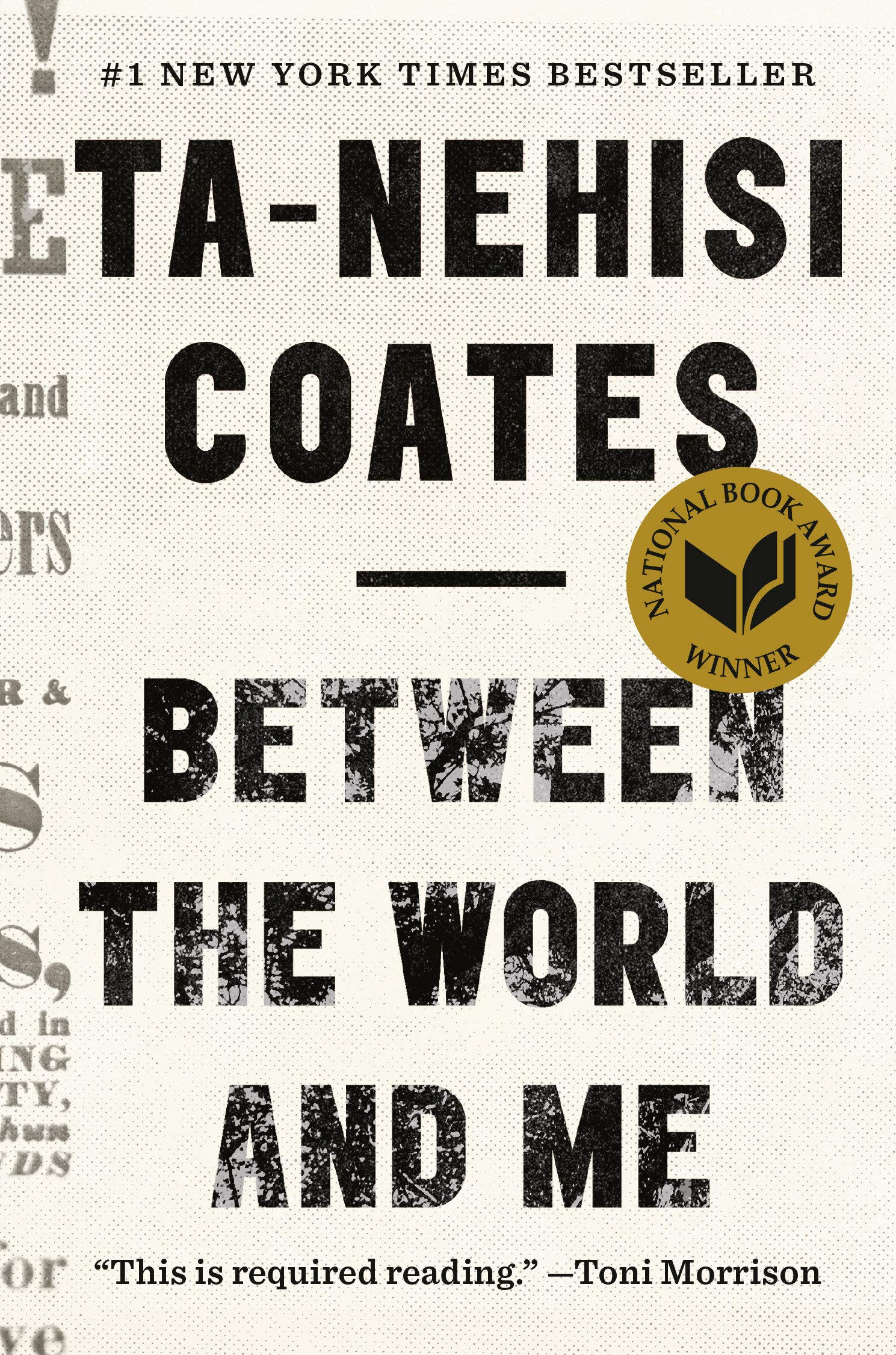 In a profound work that pivots from the biggest questions about American history and ideals to the most intimate concerns of a father for his son, Ta-Nehisi Coates offers a powerful new framework for understanding our nation's history and current crisis. Americans have built an empire on the idea of "race," a falsehood that damages us all but falls most heavily on the bodies of black women and men—bodies exploited through slavery and segregation, and, today, threatened, locked up, and murdered out of all proportion. What is it like to inhabit a black body and find a way to live within it? And how can we all honestly reckon with this fraught history and free ourselves from its burden?
Between the World and Me is Ta-Nehisi Coates's attempt to answer these questions in a letter to his adolescent son. Coates shares with his son—and readers—the story of his awakening to the truth about his place in the world through a series of revelatory experiences, from Howard University to Civil War battlefields, from the South Side of Chicago to Paris, from his childhood home to the living rooms of mothers whose children's lives were taken as American plunder. Beautifully woven from personal narrative, reimagined history, and fresh, emotionally charged reportage, Between the World and Me clearly illuminates the past, bracingly confronts our present, and offers a transcendent vision for a way forward.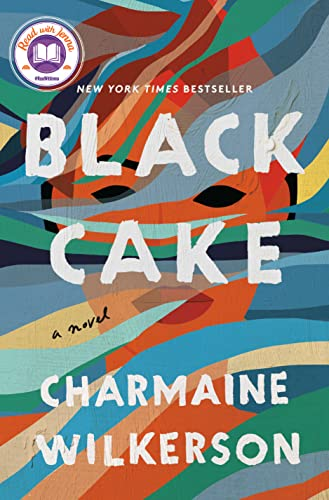 In this moving debut novel, two estranged siblings must set aside their differences to deal with their mother's death and her hidden past--a journey of discovery that takes them from the Caribbean to London to California and ends with her famous black cake.
In present-day California, Eleanor Bennett's death leaves behind a puzzling inheritance for her two children, Byron and Benny: a traditional Caribbean black cake, made from a family recipe with a long history, and a voice recording. In her message, Eleanor shares a tumultuous story about a headstrong young swimmer who escapes her island home under suspicion of murder. The heartbreaking tale Eleanor unfolds, the secrets she still holds back, and the mystery of a long-lost child, challenge everything the siblings thought they knew about their lineage, and themselves.
Charmaine Wilkerson's debut novel is a story of how the inheritance of betrayals, secrets, memories, and even names, can shape relationships and history. Deeply evocative and beautifully written, Black Cake is an extraordinary journey through the life of a family changed forever by the choices of its matriarch.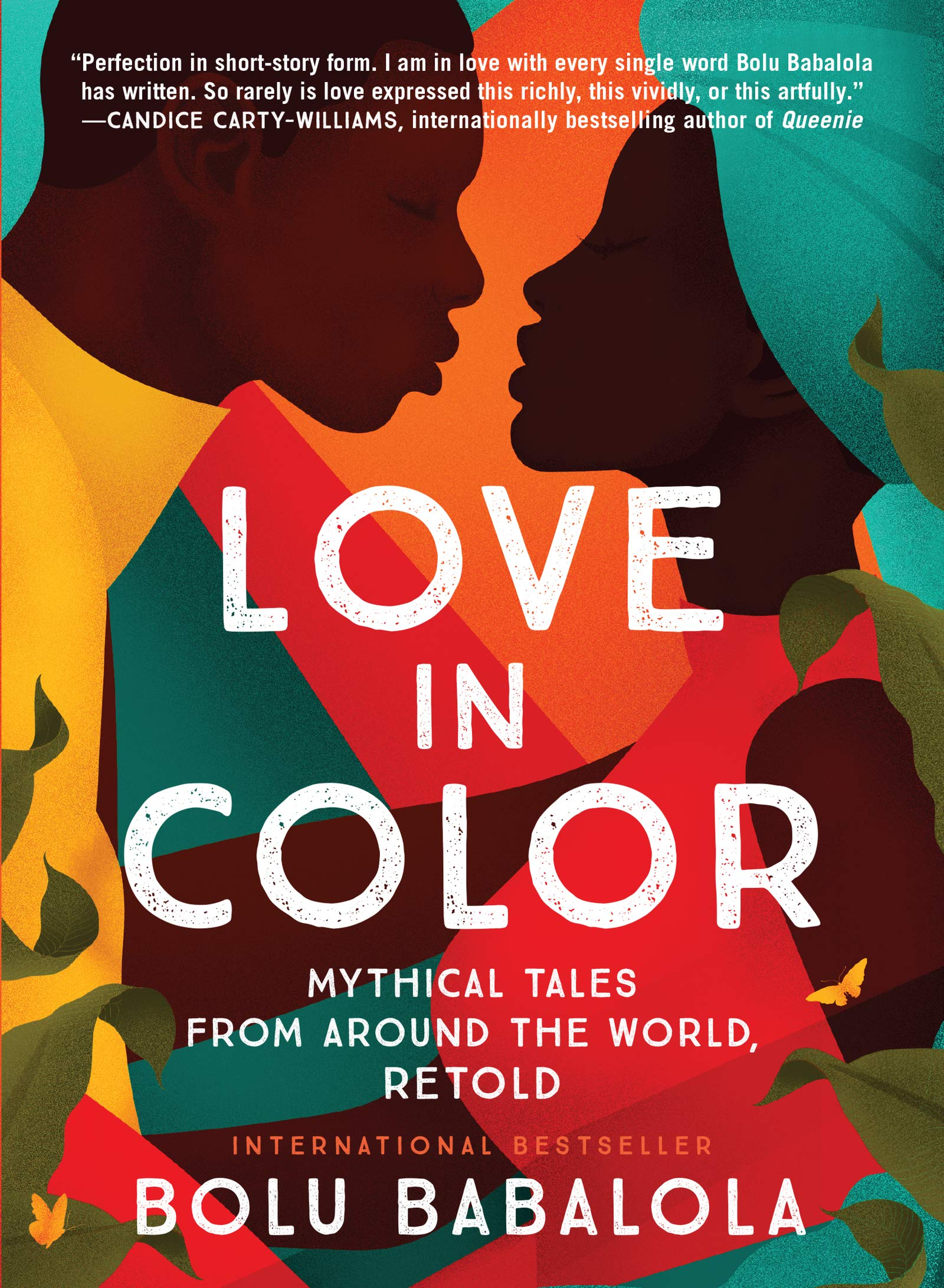 In her debut collection, internationally acclaimed writer Bolu Babalola retells the most beautiful love stories from history and mythology with incredible new detail and vivacity. Focusing on the magical folktales of West Africa, Babalola also reimagines Greek myths, ancient legends from the Middle East, and stories from long-erased places.
With an eye towards decolonizing tropes inherent in our favorite tales of love, Babalola has created captivating stories that traverse across perspectives, continents, and genres.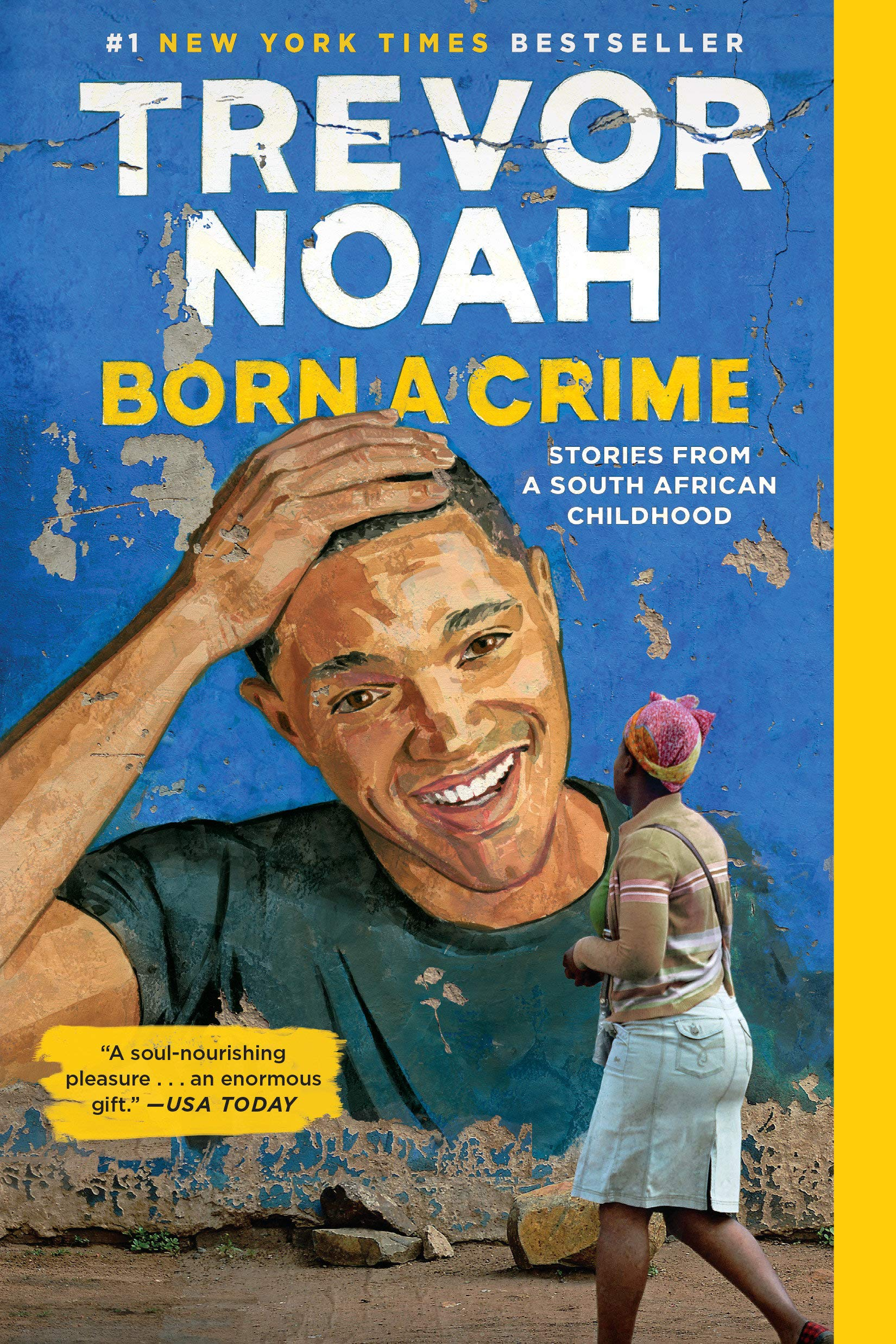 Trevor Noah's unlikely path from apartheid South Africa to the desk of The Daily Show began with a criminal act: his birth. Trevor was born to a white Swiss father and a black Xhosa mother at a time when such a union was punishable by five years in prison. Living proof of his parents' indiscretion, Trevor was kept mostly indoors for the earliest years of his life, bound by the extreme and often absurd measures his mother took to hide him from a government that could, at any moment, steal him away. Finally liberated by the end of South Africa's tyrannical white rule, Trevor and his mother set forth on a grand adventure, living openly and freely and embracing the opportunities won by a centuries-long struggle.
Born a Crime is the story of a mischievous young boy who grows into a restless young man as he struggles to find himself in a world where he was never supposed to exist. It is also the story of that young man's relationship with his fearless, rebellious, and fervently religious mother—his teammate, a woman determined to save her son from the cycle of poverty, violence, and abuse that would ultimately threaten her own life.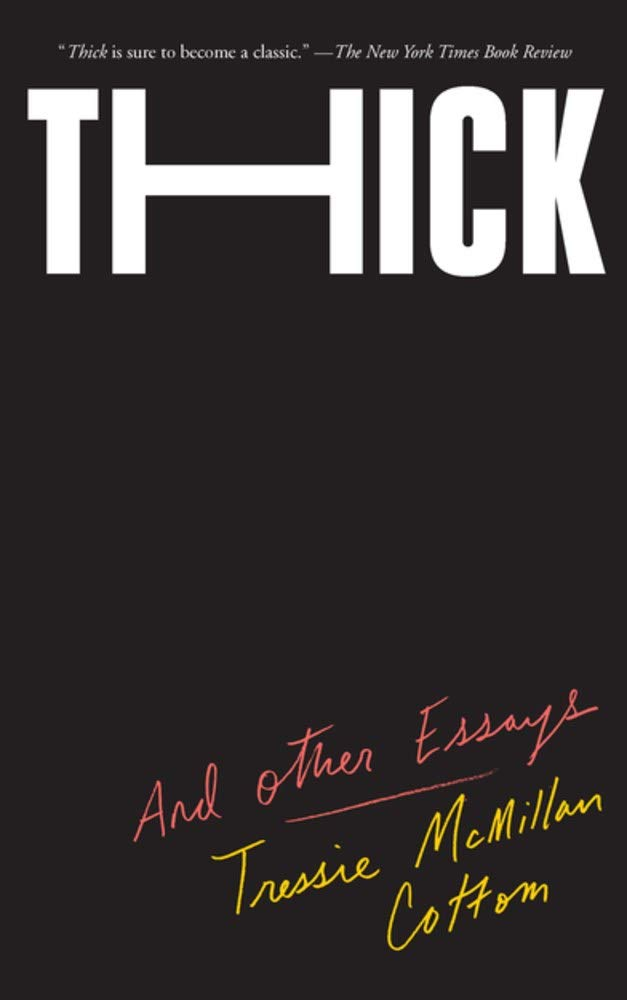 Tressie McMillan Cottom, the writer, professor, and acclaimed author of Lower Ed, now brilliantly shifts gears from running regression analyses on college data to unleashing another identity: a purveyor of wit, wisdom—and of course Black Twitter snark—about all that is right and much that is so very wrong about this thing we call society. In the bestselling tradition of bell hooks and Roxane Gay, McMillan Cottom's freshman collection illuminates a particular trait of her tribe: being thick. In form, and in substance.
This bold compendium, likely to find its place on shelves alongside Lindy West, Rebecca Solnit, and Maggie Nelson, dissects everything from beauty to Obama to pumpkin spice lattes. Yet Thick will also fill a void on those very shelves: a modern black American female voice waxing poetic on self and society, serving up a healthy portion of clever prose and southern aphorisms in a style uniquely her own. McMillan Cottom has crafted a black woman's cultural bible, as she mines for meaning in places many of us miss and reveals precisely how—when you're in the thick of it—the political, the social, and the personal are almost always one and the same.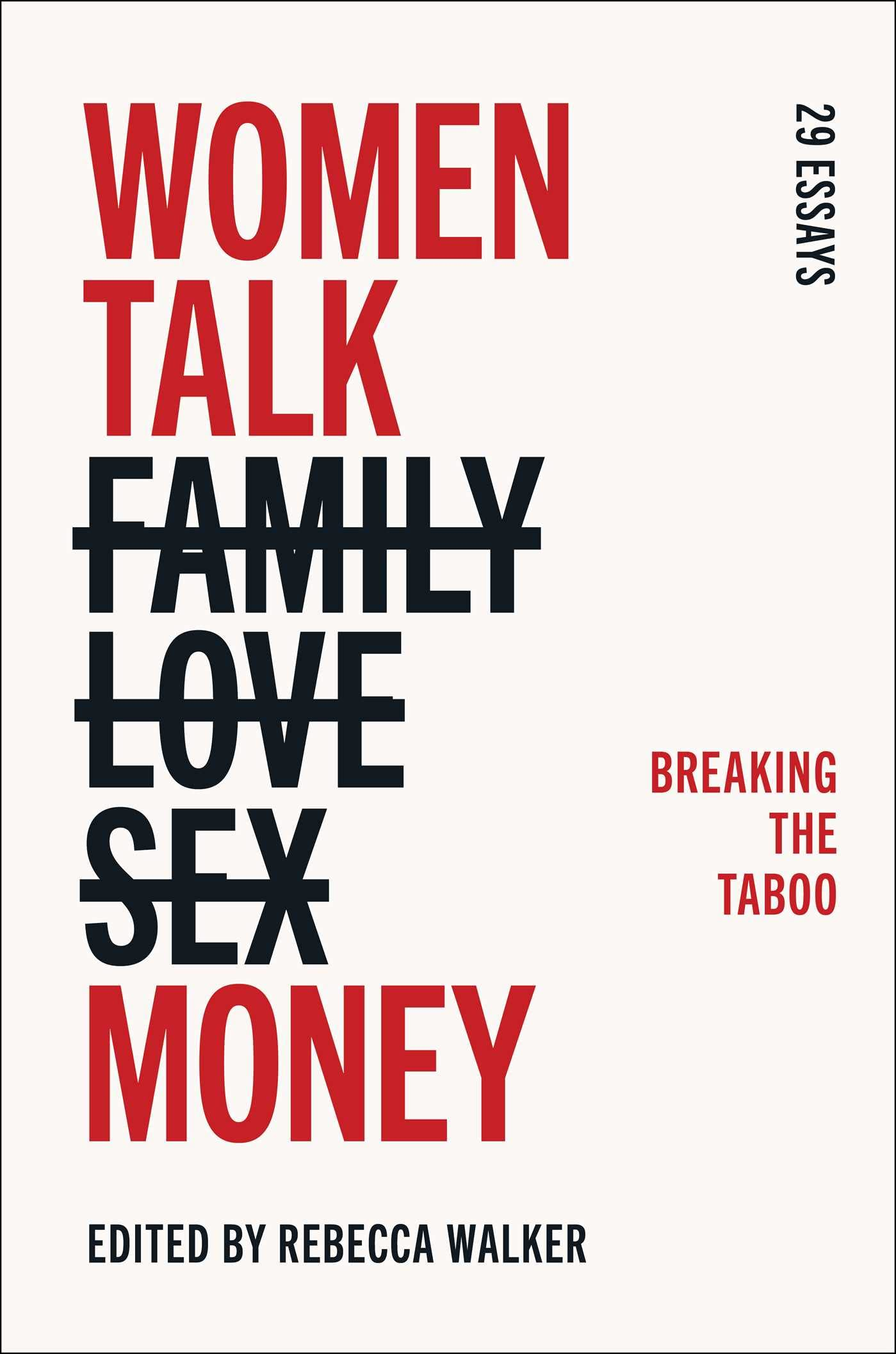 Women Talk Money is a groundbreaking collection that lifts the veil on what women talk about when they talk about money. It unflinchingly recounts the power of money to impact health, define relationships, and shape identity. The collection includes previously unpublished essays by trailblazing writers, activists, and models, such as Alice Walker, Tressie McMillan Cottom, Rachel Cargle, Tracy McMillan, Cameron Russell, Sonya Renee Taylor, Adrienne Maree Brown, and more, with Rebecca Walker as editor.
In this provocative anthology, we discover a family that worships money even as it tears them apart; we read about the "financial death sentence" a transgender woman must confront to live as herself. We trace the journey of a Silicon Valley entrepreneur who finally makes enough money to discover her spiritual impoverishment; we follow a stressful email exchange between an unsympathetic university financial officer and a desperate family who can't afford to pay their daughter's tuition, and more.
–
Take a break from your latest TV binge! TV and movies aren't the only way to dive into a great story. As I said before, I'm always on the hunt for a new book to add to my list. In the comment, drop some Black novels you'd recommend!