11 Black-Owned Streaming Services for Your Next Binge-Watching Weekend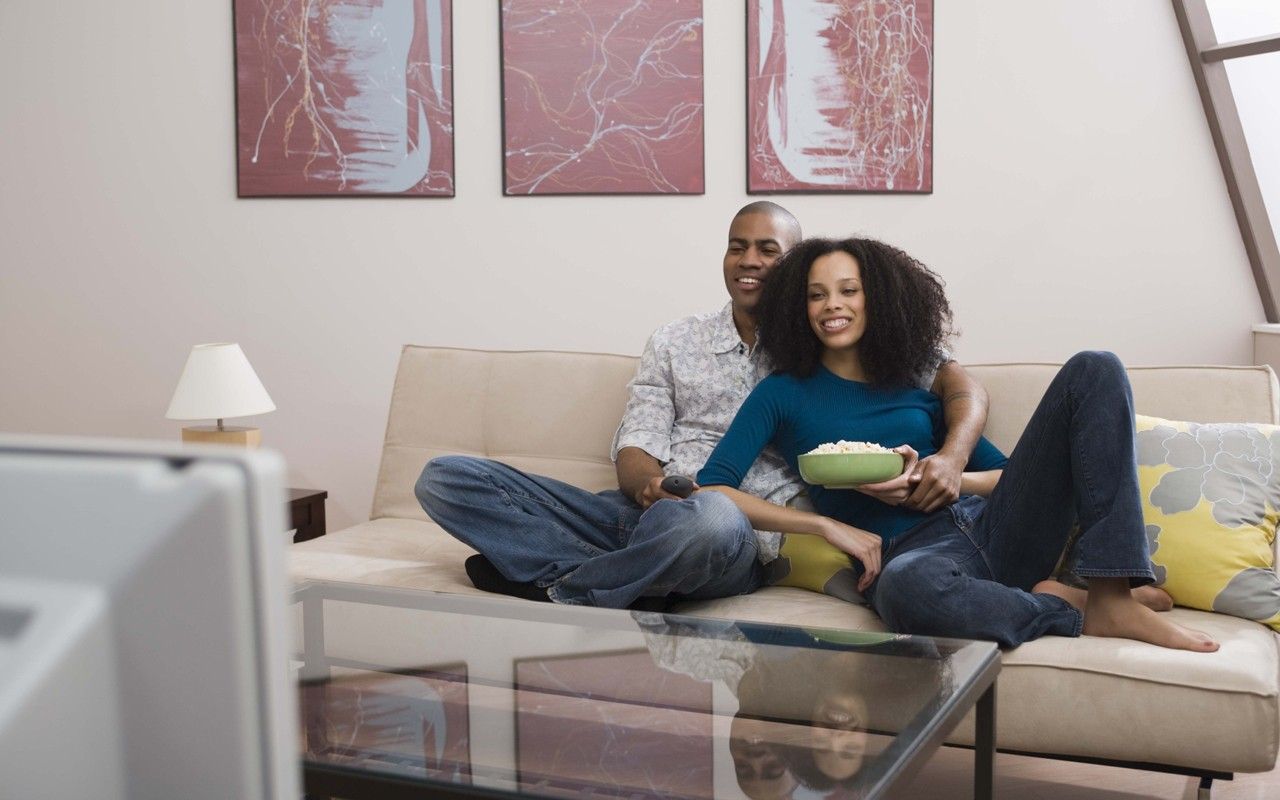 I can't sit here and pretend like Netflix doesn't create great content. They do; however, there's been talks of them cracking down on password sharing. While I can't blame them, I'm not a fan of that $15.99 price tag on a premium membership. If you're like me and still want access to original content, try your hand at some Black-owned streaming services. From ALLBLK to the Oprah Winfrey Network, here are 11 Black-owned services and platforms to check out.
DOWNLOAD the OBWS app and register your business to be on the largest discovery app for Black entrepreneurs and for consideration in OBWS-related content.
KweliTV

kweliTV is an interactive on-demand and live streaming video network that offers high-quality documentaries, news programs, original docuseries, educational content, and independent films and movies that have been vetted by international film festivals from North America, Europe, Latin America, the Caribbean, and Africa. In addition to dope Black films from the US, they also have content from Nigeria, Ethiopia, Ghana, and other African countries as well as Brazil, Haiti, Cuba, and other places around the world. Monthly subscriptions cost $5.99 a month while annual subscribers pay a fee of $49.99.

ALLBLK

ALLBLK (formerly known as UMC) is an invitation to a world of streaming entertainment that is inclusively, but unapologetically – Black. ALLBLK has a collection of original series you can't find anywhere else including A House Divided, Double Cross, Craig Ross Jr.'s Monogamy, For The Love of Jason, and Stuck With You. The streaming service also allows you to enjoy independent films, nostalgic Black movies, and live stage plays. Their content features classic Black actors including Lisa Raye, Marques Houston, Wendy Raquel-Robinson, and more.

Black & Sexy TV

BLACK & SEXY TV is a fully independent, Black owned-streaming service featuring original content serving the Black millennial audience. It all started with the film A Good Day to be Black and Sexy, written and directed by Dennis Dortch. Behind Black & Sexy TV, you'll find filmmakers who made their own platform so they can greenlight and distribute their own projects. With the success of the film, they discovered the need for more stories and characters from their point of view — a Black point of view. Unlike mainstream media, on Black & Sexy TV, you'll find a reflection of the Black community. The streaming service has been creating nonstop content since 2008 which explores racial politics, sexual politics, intimacy, and more.

Brown Sugar

Brown Sugar is a subscription video-on-demand service where you can watch a large collection of classic urban movies, un-cut and commercial-free, streamed to your phone, tablet, computer, and more. From films such as Coffy and Dolemite to shows like Saints and Sinners, it's a Black explosion of hot chicks, cool cats, and cult classics. With Brown Sugar, you can enjoy urban films and TV shows anytime and anywhere.

Watch OWN

The Oprah Winfrey Network (OWN) is owned, quite literally, by Oprah Winfrey. The network was launched in January 2011 replacing the Discovery Health Channel. Watch OWN is a branch of her TV network where viewers can watch live TV as well as her original programming. The series that you can find on the streaming app includes Queen Sugar, Greenleaf, and Black Love.

Afrokids TV

AFROKIDS® TV is a kid-friendly, family-oriented ethnically centric entertainment interactive website with media that offers a variety of animated shows produced in various media styles. Among the features appearing on this website are an animated adventures series (Afrokids® Adventures), historical people and events, Afro-Classic Rhymes, Afro-Classic Storytelling, and e-books, games, and puppets.

Slay TV

While SLAY TV is not a streaming service, it does provide Black LGBTQ+ content on its YouTube platform. The account has different original series like the "No Shade" series and "Love at First Night." SLAY TV's most recent series is POZ ROZ — a collection of 10-15 minute episodes following a 20-something after an HIV+ diagnosis.

Afroland TV

AfroLandTV is a free online streaming service that gives you access to watch thousands of free African movies, Nollywood films and series, and TV shows. The company is on a mission to bring African stories to the global stage. With an offering that includes romantic comedies, drama, documentaries, thrillers, and more, viewers can also tune into their live TV channels.

Urban Flix TV

Urban Flix TV is a Black streaming service whose catalog includes critically acclaimed series (both scripted and unscripted), features, short-form stories, musical projects, stage plays, VR, stand-up comedy specials, and documentaries. Their content is continuously updated and is accessible through most devices. To highlight the inclusivity of their content, their mission is "entertainment not just for some of us, but for all of us."

SumWholeSum Media

SumWholeSum Media streaming service was created to serve the African/Black community across the diaspora, especially in Western Africa, the Caribbean, the UK, Central and South America, and the United States. Their goal is to create their own industry for entertainment and Information in all media content forms like music, films, series, animation, and more. SumWholeSum Media aims to fill a void in Black/African media production. SumWholeSum Media's platform is a collaboration with Muvi.com which uses the same backbone as Netflix and Amazon Prime. This allows viewers to view and listen to the highest quality downloads and streams through ads or ad-free subscriptions on any streaming device.
Urbn-tv

Urbn-tv is a streaming service owned by Douglas Holloway. Available online and on RokuTV, the service has a curated library of content that includes feature films, shorts, documentaries, series, webisodes, music and Podcasts. The content includes drama, romance, comedy, action, horror, fantasy, faith, gangsters and adventure. After over eight years of development, the company has new content that filters through every month.


So, let us know! Which of these platforms have you tried? In the comments, share some other Black-owned streaming services and platforms for us to check out!