The First Black Woman of the United States Supreme Court | Judge Ketanji Brown Jackson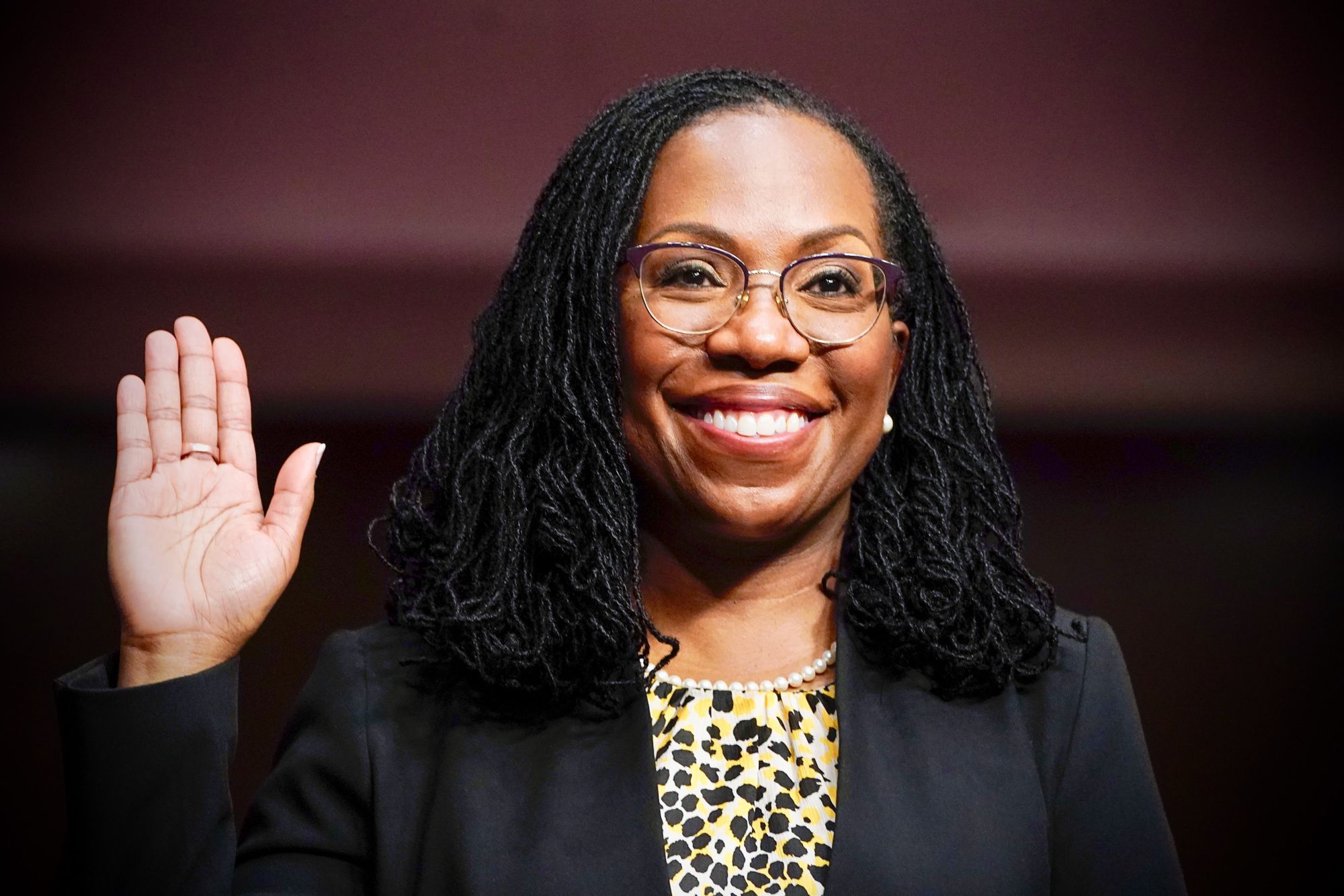 SHE DID IT.
It's crazy to imagine all the firsts that Black women continue to strive for. It calls to mind the aphorism that in America, Black people have to work twice as hard to get half as far. Recall in January 2021, Kamala Harris became the first Black woman to become Vice President of the United States. Today, we congratulate Ketanji Brown Jackson — the first Black woman to serve in the highest court in the country. She will become the 116th Supreme Court Justice and replace retiring Justice Stephen Breyer. The bipartisan support for Jackson led to a 53-47 vote from Senate.
While some senators might've had you confused over the relevance of their questioning during the confirmation hearings, don't let the racism fool you. There wasn't any. Consider when South Carolina senator Lindsey Graham asked: "What faith are you, by the way?" It's impossible to guess why he asked that question when Article VI, Clause 3 outlines that "no religious Test shall ever be required as a Qualification to any Office or public Trust under the United States." I lied — it's not impossible to guess. We know why he asked. It was probably the same reason that Arkansas Senator Tom Cotton asked: "Do you think we should catch and imprison more murderers or fewer murderers?" Hmm, Tom. Let's get back to you on that one.
There were dozens of asinine questions posed to Judge Jackson; however, she demonstrated endless patience and class. Nothing asked could erase her level of education and experience.
Ketanji Brown Jackson's education began at Harvard where she studied government. After graduating in 1992, she worked for Time magazine as a staff reporter and researcher before attending Harvard Law School. Jackson would go on to graduate cum laude in 1996. She served as a law clerk for numerous judges before serving for Supreme Court Justice Stephen Breyer. Following her work for Breyer, Jackson worked in private legal practice before becoming an assistant special counsel to the United States Sentencing Commission and an assistant federal public defender.
In 2009, former President Barack Obama nominated Jackson to become vice-chair of the United States Sentencing Commission. It received unanimous consent from the United States Senate. Three years later, Obama once again nominated her to serve as a judge for the United States District Court for the District of Columbia where she was sworn in by her former mentor, Justice Breyer.
While others would work to twist the facts, here they are. Ketanji Brown Jackson is educated. Ketanji Brown Jackson is experienced. And now, Ketanji Brown Jackson is the first Black woman to serve on the United States Supreme Court.