11 Black Companies You Can Invest In Right Now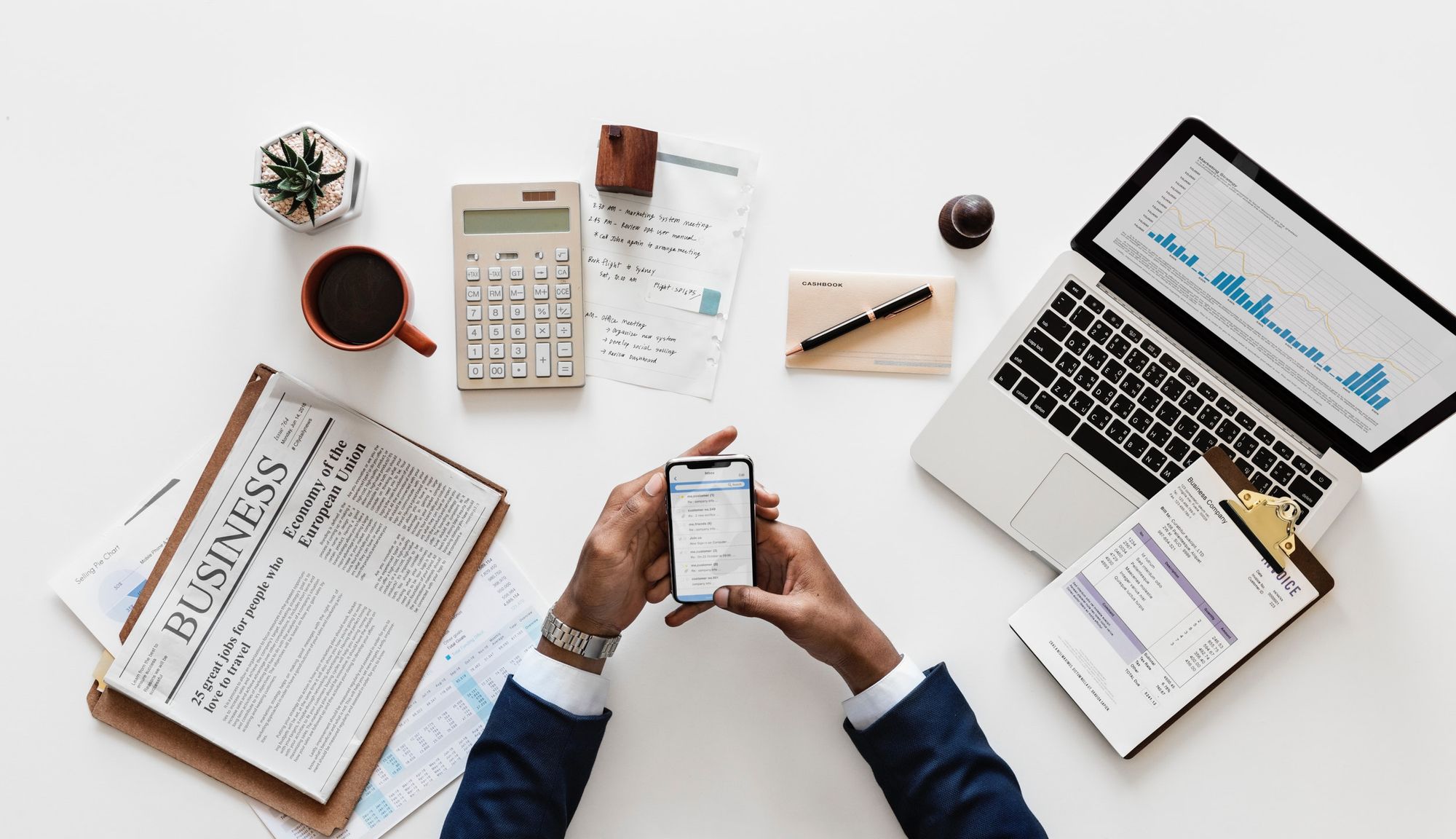 BUY BLACK, BUY BLACK, BUY BLACK. With the surge of support we've seen for Black-owned businesses, it's necessary to recognize that this isn't the only way to demonstrate it. You might think you are investing in the future of these companies, but you can literally invest in Black-owned companies to increase their net worth and yours.
There is an imbalance in investing that mirrors the wealth gap. ABC News performed a study on the role of race in investments, and their findings came as no surprise to me. They found that Blacks are 35% less likely to invest in the stock market than whites, and it has everything to do with wealth. While white people tend to begin investing around age 35, income is ultimately the deciding factor for Black people on when and if they choose to. ABC News also spoke to Mellody Hobson, the president of Ariel Capital Management, and she said something interesting. She said that Black people tend to invest in the education of their children versus saving for their retirements - a statement I can agree with as a product of two parents who paid for my B.S.
Ultimately, many Black people don't invest because they have little confidence in the process, or they don't believe they have the means to do so. The ABC News study showed that Blacks with six-figure salaries were three times as likely to invest than those making below $75,000. You don't have to earn six figures to be successful in the stock market. While most of us wished we bought stocks years ago, Amazon isn't the only publicly-traded company that earns money. If you're looking to diversify your portfolio, you can own stock in Black-owned companies. Yes, they do exist, and here are your options:
American Shared Hospital Services (AMS)
With a focus on medical technology, American Shared Hospital Services leases radiation therapy equipment to national and international hospitals and medical centers.
Axsome Therapeutics (AXSM)
This biopharmaceutical company deals with managing central nervous system disorders through new therapy development.
Broadway Financial Corporation (BYFC)
Headquartered in Los Angeles, California, Broadway Financial Corporation is the holding company of Broadway Federal Bank, the last Black-owned bank on the West Coast. Learn how they recently avoided a hostile takeover from a majority shareholder.
Carver Bancorp (CARV)
Carver Bancorp is the holding company for Carver Federal Savings Bank, a New York City-based bank founded to serve Black communities.
Citizens Bancshares Corporation (CZBS)
Citizens Trust Bank is the publicly traded company through Citizens Bancshares Corporation and supports the financial empowerment of the regions Atlanta, Georgia, and the Birmingham and Eutaw communities in Alabama.
Global Blood Therapeutics (GBT)
This medicinal company works to improve the care for those living with sickle cell disease, a blood disorder that is most common in Black or African-American births.
Industrial Bank (IBWC)
Founded in 1934 in Washington, D.C., IBW Financial Corporation provides banking and financial products and services to individuals and small businesses.
Ping Identity Holding (PING)
Ping Identity is a digital company that provides identity services to its customers through multi-factor authentication, single sign-on, and cybersecurity.
RLJ Entertainment (RLJE)
Robert L. Johnson, the co-founder of BET, is also the founder, Chairman, and co-owner of RLJ Entertainment, a subsidiary of AMC Networks. RLJ Entertainment is a digital channel company that includes Acorn TV and the Urban Movie Channel (UMC).
RLJ Lodging (RLJ)
Also founded by Robert L. Johnson, RLJ Lodging Trust is a real estate investment trust that focuses on acquiring full-service hotels.
Urban One (UONEK)
Proclaimed as the largest distributor of urban content in the country, Urban One looks to represent Black culture by informing, inspiring, and entertaining through their mediums of TV One, Radio One, and more.
A few months ago, the Wall Street Journal reported that stocks of Black-owned companies surged on Juneteenth. Everyone is trying to follow the wave of increased patronage to Black businesses. You need to "swag surf" your way into the stock market before you miss your chance. I'm not telling you to pour your savings into stocks. Start small. Diversify your money. Seeking the help of a local financial advisor is a great start, and your search can begin with the Official Black Wall Street app. A financial advisor can help you realize how much disposable income you have after the essentials.
For more information on how to get your money right, check out our Advisor Roundtable with Morgan Stanley:
https://www.youtube.com/watch?v=tBbkhm3sIug
The time is now. Support, buy and invest in Black-owned companies.