Here's How OBWS Celebrated Juneteenth 2021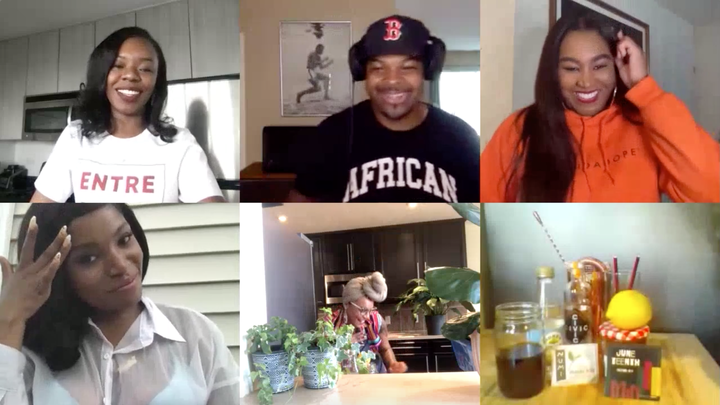 Juneteenth 2021 was one to remember! Off the recent news of Juneteenth becoming a federal holiday, Official Black Wall Street, in collaboration with Clover, kicked off celebrations with The Warm Up at The OBWS Virtual Park. We packed music, cocktails, trivia, virtual vending and prizes into 90 minutes for the pre game event, and you can watch it here.
Here's a recap of what went down.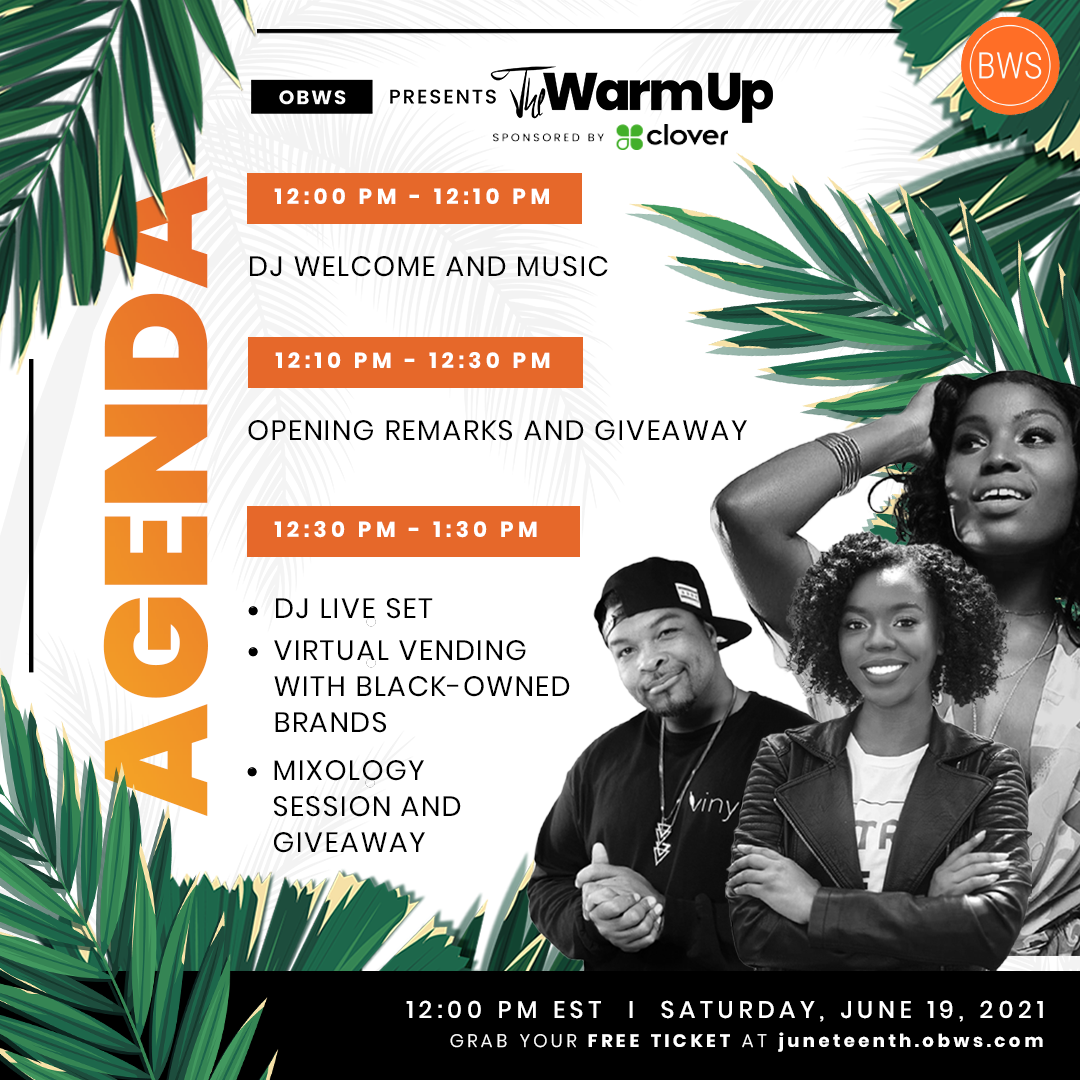 Kicking off the event,  Official Black Wall Street Founder and CEO, Mandy Bowman, gave the Juneteenth address. With freedom having been achieved 156 years ago, she stressed how far Black people have come and how much our community has and can achieve together. Juneteenth is a real cause for celebration, and we were ready to get the party started.
DJ Maverik was spinning on the ones and twos, and if you ask me, everyone was up out of their seats. From hip hop hits to popular soca tunes, he crafted the perfect soundtrack to lead us into our Juneteenth festivities.
Our Marketplace was powered by Clover and showcased Black-Owned businesses; Bazile Sauce, Kaleidadope, Hippie Adjacent, Hot Sauce Shero, Ragtrade Atlanta, Reha Cherie and Official Black Wall Street. Attendees were also able to learn more about our sponsor Clover in their virtual booth as they displayed their all-in-one business management solutions that power possibilities anytime, anywhere business gets done whether in-store, online or on-the-go. Thanks Clover for making this possible!
Throughout the event, host Olivia Dope was holding it down and keeping us together. If you missed the event, you missed the Juneteenth trivia where attendees won some amazing prizes. Did you know that Juneteenth celebrates the freeing of enslaved people in Texas? Did you know that Cheyney University was the first HBCU in America? If you did, you could've won a Happied cocktail kit or a $100 gift card. (Watch the replay to see how much Juneteenth trivia you know)
And now that we've mentioned cocktails, the first 100 early bird ticket holders received a cocktail kit from Happied, the Black- and minority-owned team building platform centered around exceptional food and drink. We can't forget the delicious Juneteenth-themed cocktails Simone Mayers, our Happied bartender, helped us create. The Strawberries on a Summer Evenin' was a sure crowd favorite. The combination of black tea and peach jam in the Jam 'Em Like Jessie was also a hit.
The Juneteenth Warm Up event was a celebration of everything Black - Black freedom, Black joy, Black excellence and a thriving community. If you missed it this year, don't worry...we'll definitely be back! Until then watch the replay, and recreate your own cocktails.
Watch the replay: OBWS #TheWarmUp Juneteenth Recap on Vimeo
Recipe