African-American Female Physicist's Laser Focus Helping To Fight Cancer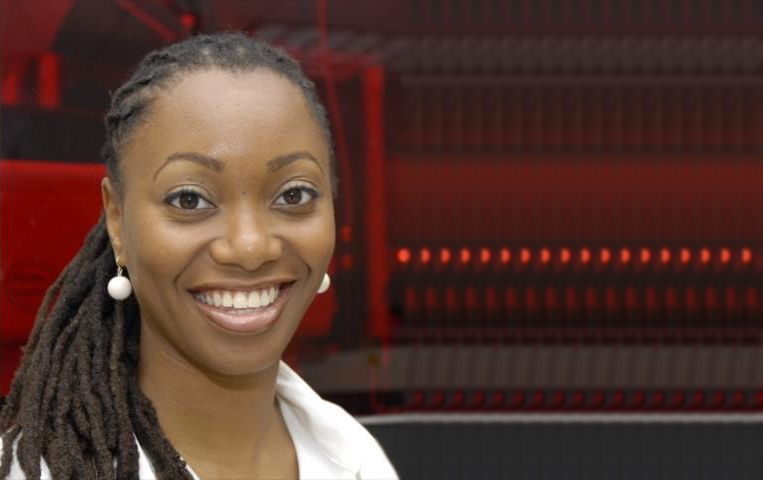 Dr. Hadiyah Nicole- Green, one of few black female Physicists, is taking a "lighter" approach when it comes to eradicating cancer cells. Dr. Green received a $1.1 million grant to study technology that targets specific cancer cells. The physicist has seen first hand the devastating effects that cancer and the treatments for it can cause to a family, losing both her aunt and uncle who raised her after the death of her parents. Tragic loss, coupled with a thirst for knowledge on how to defeat the aggressive disease gave Dr. Green the drive to attain both a bachelor's degree in physics with a concentration in fiber-optics from Alabama A&M University as well as earning her master's and Ph.D. degrees from the University of Alabama at Birmingham. She is currently an assistant professor at Tuskegee University.
"I'm really hoping this can change the way we treat cancer in America." Dr. Green goes on to explain, "that the technology works by injecting an FDA-approved drug containing nanoparticles into a cancer patient which causes the patient's tumor to glow under imaging equipment. The goal is for a laser to activate the nanoparticles by heating them. They are not toxic, so without the laser they won't kill anything, and the laser by itself is harmless. Due to the need to work together and their inability to work apart, I can ensure that the treatment is only happening to the cancer cells we target and identify." The treatments have been successful on mice.
Dr. Green is not only educating herself but others as well. Aware of the fact that her field of study isn't the most sought after within the African American community, she volunteers her time to speak to the youth about science and the work she is doing. "There are black female scientists who don't get media exposure," she said. "Because of that, young black girls don't see those role models as often as they see Beyoncé or Nicki Minaj. It's important to know that our brains are capable of more than fashion, entertainment and music, even though the arts are important."
With young, intelligent, and resourceful doctors like Dr. Green battling such a crippling and ever-changing disease, the future of medical advancement and humanity shines a little brighter.