23 Black-Owned Hotels & Resorts for Your Next Vacation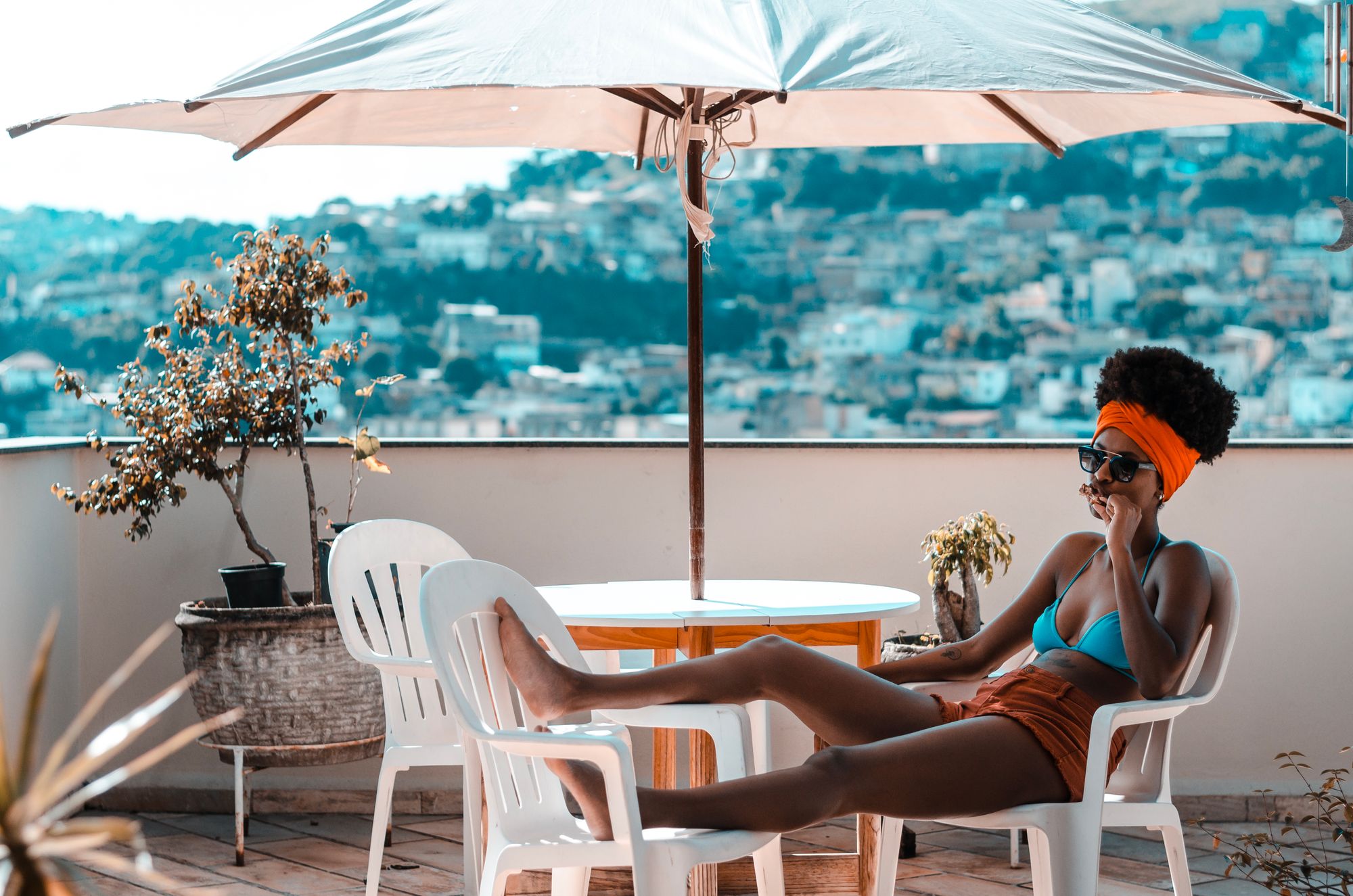 The temperature is dropping and if you're anything like us, you're already planning a trip somewhere sunny. Whether you're looking to stay in the States and travel across the country or you're ready to dust off your passport for an international trip, we have you covered with 23 Black-owned hotels, resorts, and bed and breakfasts.
Download the OBWS app and register your business to be featured on the largest discovery app for Black-owned businesses and for consideration in OBWS-related content.
Akwaaba Mansion (Brooklyn, New York)
Whether you're in a relationship looking for a romantic getaway, traveling solo, or having a girls' trip, the Akwaaba Mansion is a great place to consider staying. Small in size but large in character, the mansion has four guest rooms each uniquely decorated. Located in the Stuyvesant Heights neighborhood of Brooklyn, the mansion is nestled in a tree-lined community surrounded by some of the borough's trademark brownstones.

Anguilla Great House Beach Resort (Rendezvous Bay, Anguilla)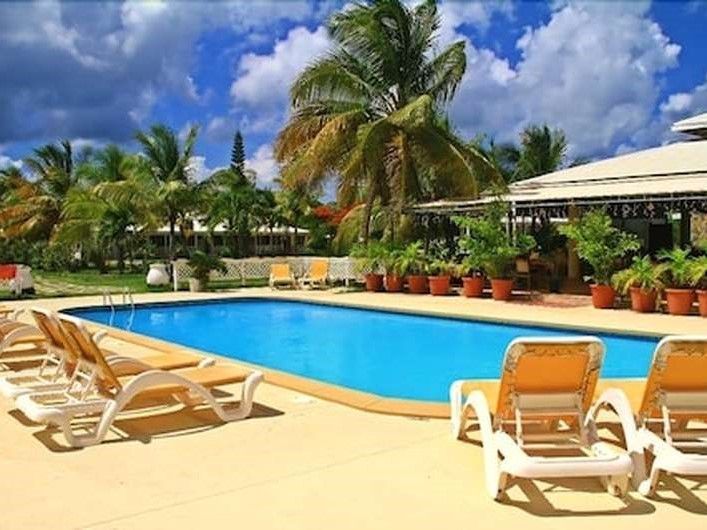 Anguilla is a very small, British territory in the Caribbean, so if you're looking to relax in the sun for a tropical vacation, head to Rendezvous Bay to visit the Anguilla Great House Beach Resort. The hotel has access to the longest continuous stretch of sand on the island where you can peek across the sea at St. Maarten. With local barbecue, live music, and the famous Dune Preserve ruling the area, you'll be guaranteed to have a great time here.

Chicago South Loop Hotel (Chicago, Illinois)
The Chicago South Loop Hotel is a sophisticated boutique hotel located in the Bronzeville District. Surrounded by The McCormick Place, Chinatown, and the United Center, its location makes it ideal for traveling to any part of the city whether you're in the area for work or pleasure. With recently upgraded guest rooms, Chicago's South Loop Hotel is a mix of comfort and luxury, perfect for any type of visitor.

The Clevedale Inn (Spartanburg, South Carolina)
If you're interested in traveling to the South for a relaxing stay, look into The Clevedale Inn in Spartanburg, South Carolina. With only five rooms, you'd have to book early to take your pick of one of their themed rooms. While they have bridal suites to accommodate for weddings, you could also choose their Hawaiian inspired Ohana suites. Regardless of your reason for visiting, the Clevedale Inn is a relaxing inn with beautiful outdoor scenery.

The Copper Door B&B (Miami, Florida)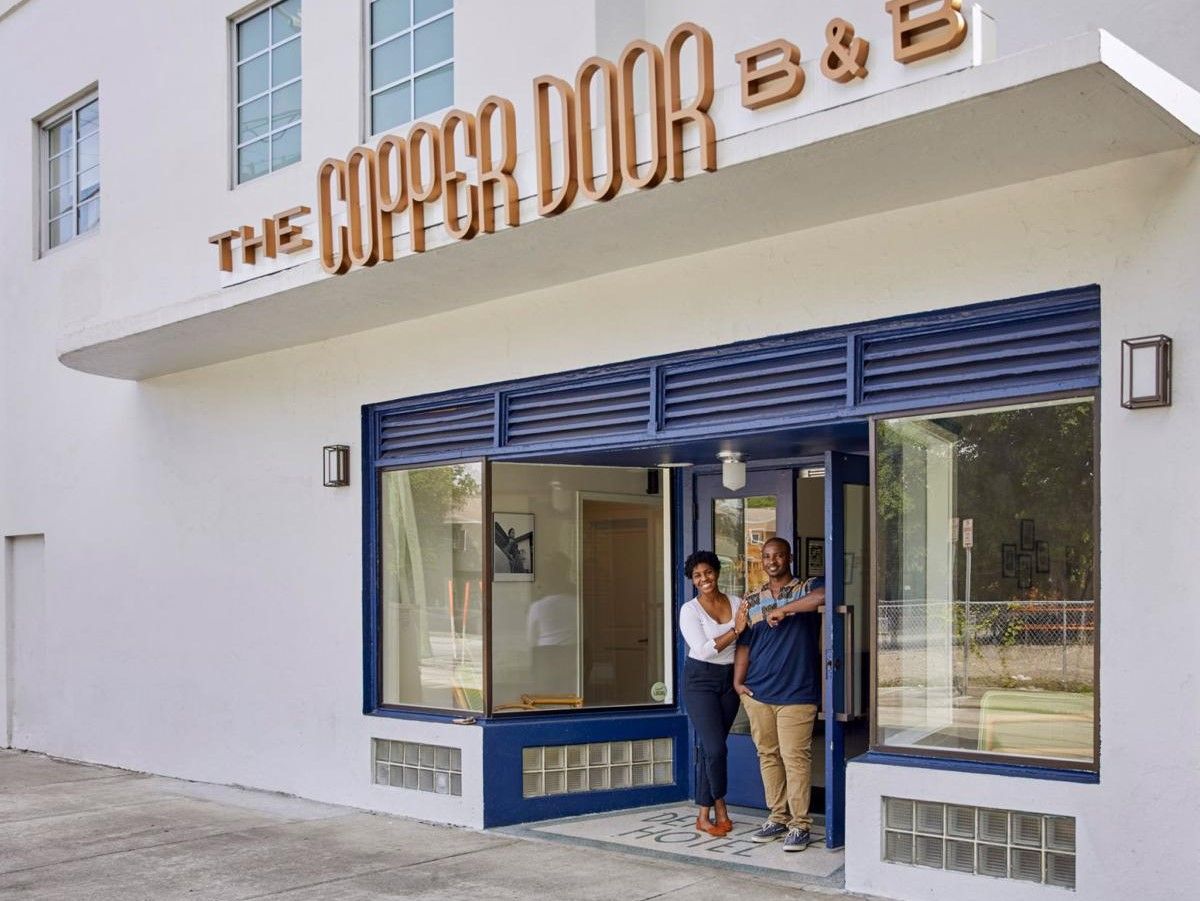 Traveling to Miami normally translates to hotels and AirBNB, but if you're looking for a cozier feel, the Copper Door Bed & Breakfast is located in the heart of the Historical Overtown section of Miami. With 22 spacious rooms and 3 private double room suites, this B&B will give you a comfortable stay whether you're exploring the Wynwood Arts Section or Little Havana.

Eclipse at Half Moon (Montego Bay, Jamaica)
Eclipse at Half Moon opened at the beginning of March 2020. A luxurious resort with beautiful views of the Caribbean Sea, Eclipse houses 57 rooms and suites in addition to two restaurants, three bars, a market cafe, a spa, and an infinity pool. Don't be surprised if you're ready to stay forever after walking this property.

The Henderson Beach Resort & Spa (Destin, Florida)
A part of the Salamander Hotels & Resorts, the Henderson Beach Resort & Spa in Destin, Florida, is guaranteed to give you a luxurious stay. With rooms that look over the Gulf Coast, you can spend the afternoons watching the sun set over the water or wake up in balcony rooms to the smell of the sea. The location offers tons of resort and local activities, and guests can find a mix of fun and relaxing options for everyone, young and old.

The Ivy Hotel (Mount Vernon, Maryland)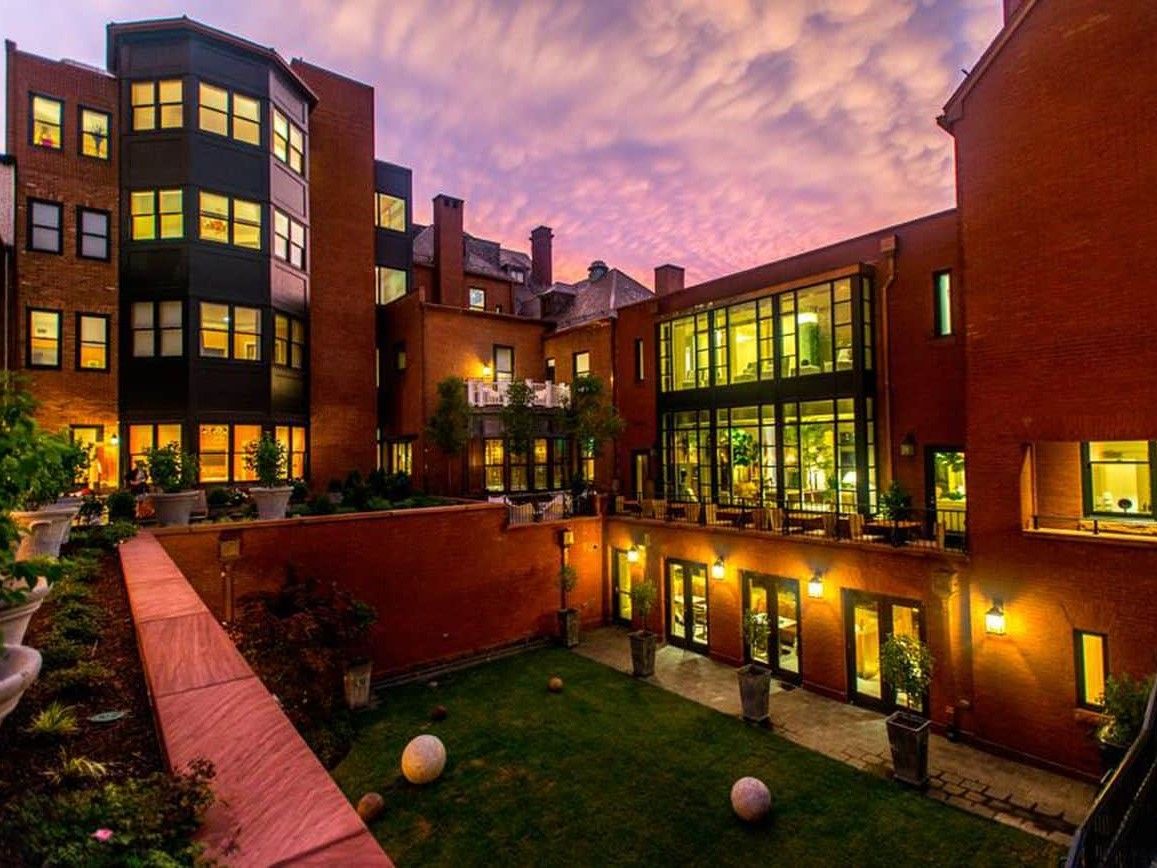 Considered Baltimore's hidden gem, The Ivy has 17 beautiful guest rooms and suites. In addition to a luxury spa, the hotel also offers guests charming public spaces and the property's very own bistro. Owned by Eddie and Sylvia Brown, the Ivy Hotel gives visitors a comfortable, luxurious place to stay while being able to explore Baltimore's rich history and neighborhoods.

Jnane Tamsna (Marrakech, Morocco)
If Marrakech has been on your bucket list, Jnane Tamsna is a boutique hotel with a lot to offer. While one can choose one of their individual rooms, those looking to embrace the life of luxury can opt for their private villa rentals. The hotel offers tons of unique experiences from magic classes and calligraphy for children to bike rides and botanical gardens for the adults.

La Creole Beach Hotel & Spa (Gosier, Guadeloupe)
La Creole Beach Hotel & Spa can be found on the seaside in Grand-Terre and is the perfect location for relaxation. Found in Gosier, Guadeloupe, guests can take advantage of the comfortable rooms and suites, the La Creole Spa, and the hotel's restaurants and bars.

La Maison in Midtown (Houston, Texas)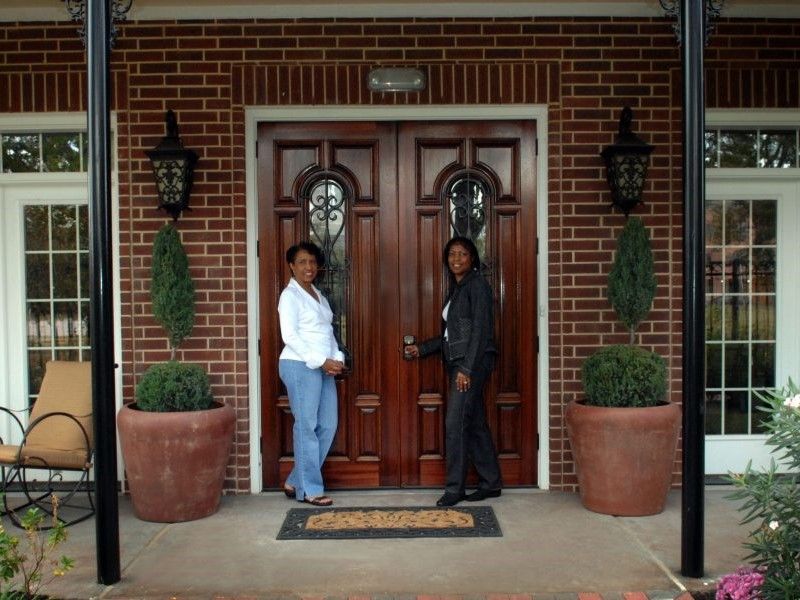 Built in 2010, La Maison in Midtown is a three-story bed and breakfast located in the heart of Houston. Small in size but large in character, the bed and breakfast has seven beautifully decorated rooms with a slight European flair. A short distance from Houston's downtown, there's tons to see and do if La Maison in Midtown is a stop on your list.

La Maison Michelle (St. James, Barbados)
Located on the Caribbean island of Barbados, La Maison Michelle is a combination of elegance, sophistication, privacy, and warmth. With an array of luxury suites surrounded by beautiful pools, guests easily get lost in the meals provided by their on-site staff who make authentic Barbados cuisine that combines African, West Indian, and European tastes.

Maison Dupuy (New Orleans, Louisiana)
Just two blocks from Bourbon Street in the heart of the Vieux Carre, the Maison Dupuy is housed in a quiet residential section of the French Quarter. This means you get the best of both worlds with a quiet place to lay your head just minutes away from the most exciting area of the city. Not only does the hotel offer balcony rooms that overlook their courtyard or the French Quarter, but their newly renovated courtyard now includes one of the largest swimming pools in the French Quarter.

The Oak Bluffs Inn (Martha's Vineyard, Massachusetts)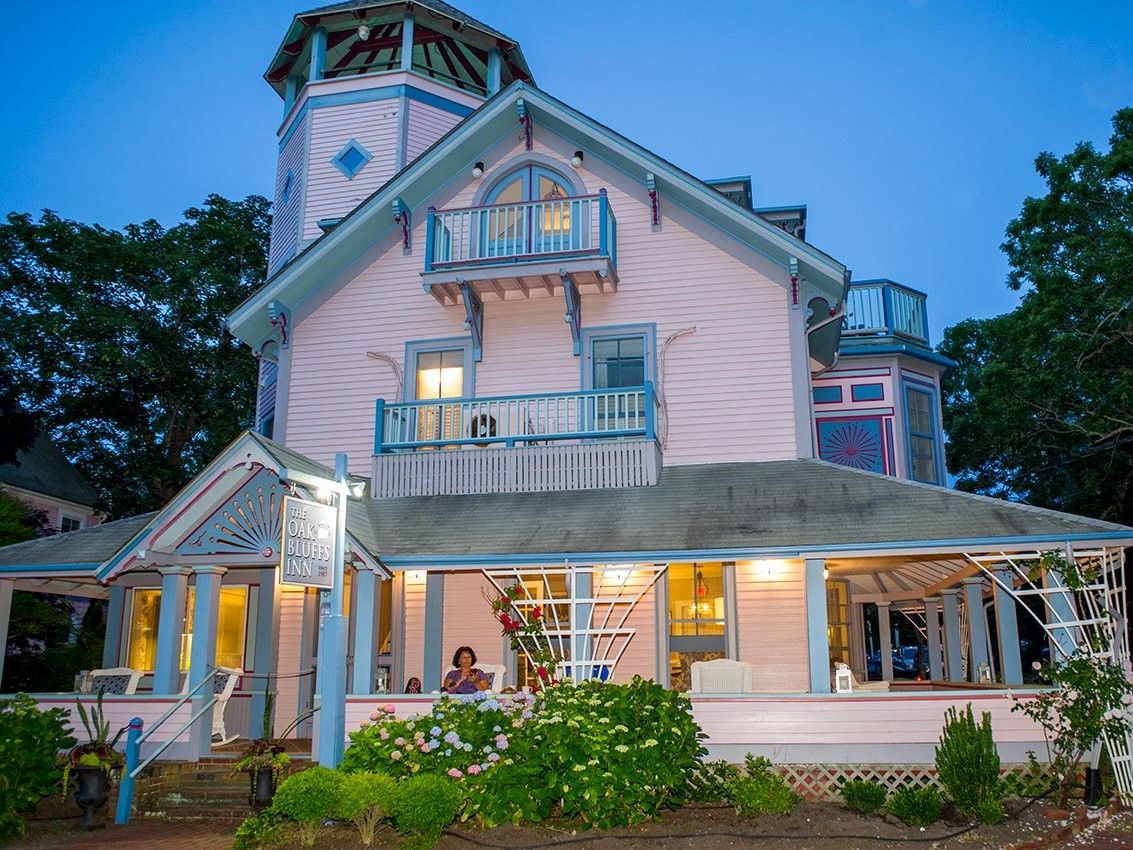 If you're headed up to Martha's Vineyard, the Oak Bluffs Inn is a local favorite. With past guests like Spike Lee, Wynton Marsalis, and Woody Harrelson, the small inn has an ideal location. The beaches are within walking or biking distance, and you'll also have access to the area's delicious seafood restaurants.

Ocean West Boutique Hotel (Nassau, Bahamas)
Found nestled in the Caribbean, the Ocean West Boutique Hotel is a 10-room boutique hotel that offers great views of Lake Killarney to the south and the Atlantic Ocean to the north. Located on the Bahamas most popular island, your biggest decision will be whether to dip your toes in the ocean or in the beautiful pool on the premises. Easy - the answer is both.

Roberts Riverwalk Urban Resort Hotel (Detroit, Michigan)
The Roberts Riverwalk Urban Resort Hotel is a historic, upscale boutique hotel located in Detroit. With 108 guest rooms and grand tri-level penthouse suites, you'll definitely feel the luxury within this hotel. Many of the guestrooms feature 12-foot high ceilings and views of the Detroit River. The spectacular views from the riverside rooms also include a peek at the Canadian skyline across the river. The next time you're planning a trip to the Motor City, check out Roberts Riverwalk Urban Resort.

RLJ Kendeja Resort (Monrovia, Liberia)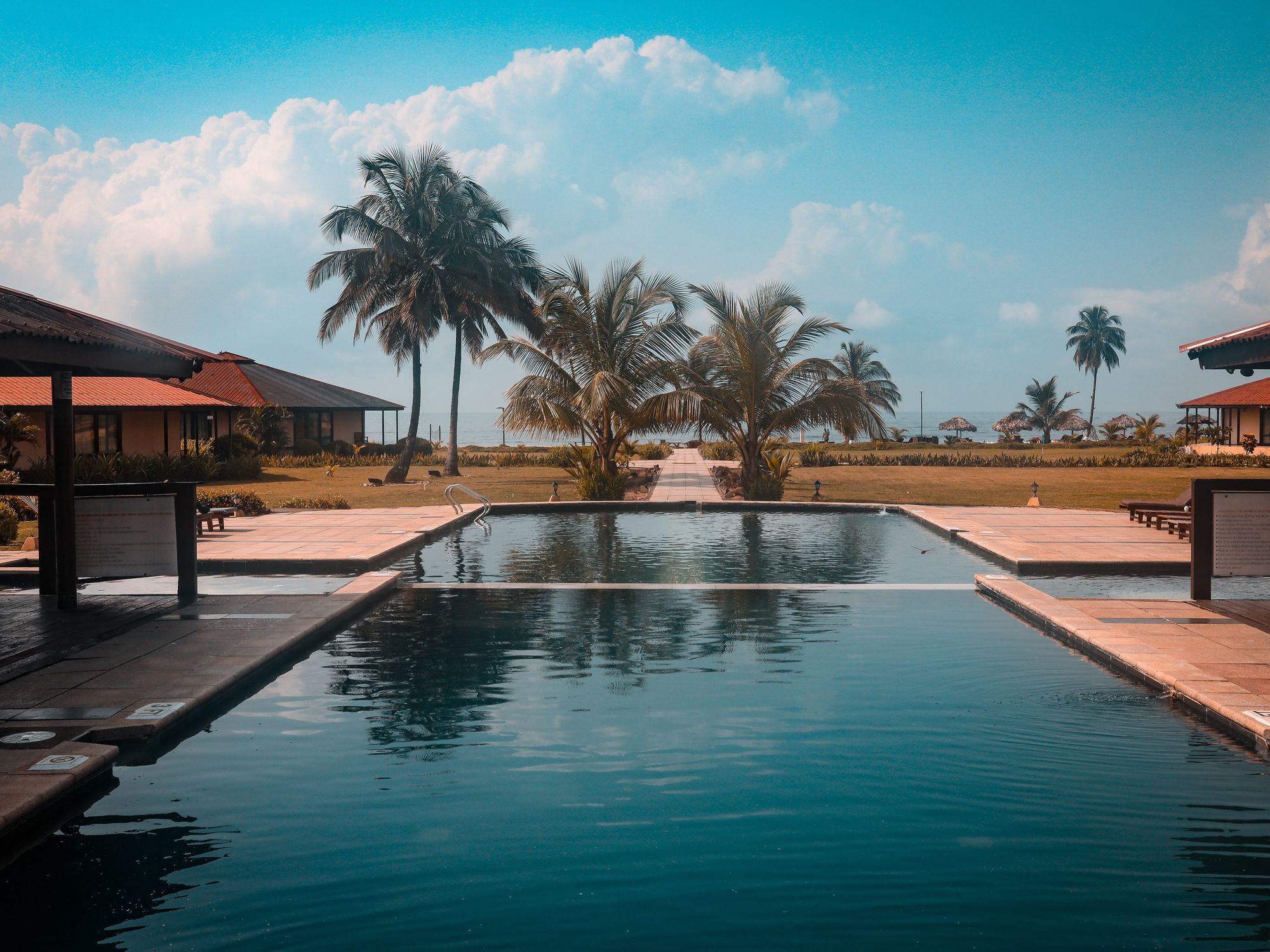 If your travels are taking you to Africa, visit the RLJ Kendeja Resort in Monrovia, Liberia. Located between the Roberts International Airport and downtown Monrovia, the four star resort houses 78 rooms along 13 acres of land. The resort offers spa services, restaurants with authentic food, a pool deck for relaxing in the sun, and a beach bar for when you're ready to get the party started.

Salamander Resort & Spa (Middleburg, Virginia)
Whether you're headed there for romance or wellness, The Salamander Resort & Spa in Middleburg, Virginia is one place that'll please all its different visitors. Listed by Forbes Travel Guide as Washington, D.C. 's only five-star destination resort, guests can enjoy comfort, style, and excellent culinary experiences.

Six Acres Bed & Breakfast (Cincinnati, Ohio)
Small and quaint, Six Acres Bed & Breakfast is located in the College Hill area of Cincinnati, Ohio. Minutes from downtown, the small inn offers you the necessary basics for a relaxing stay. With beautiful grounds, a sun terrace, and picnic area, you'll have your choice of unwinding in your room or in one of their common areas.

Sonesta Silicon Valley (Milpitas, California)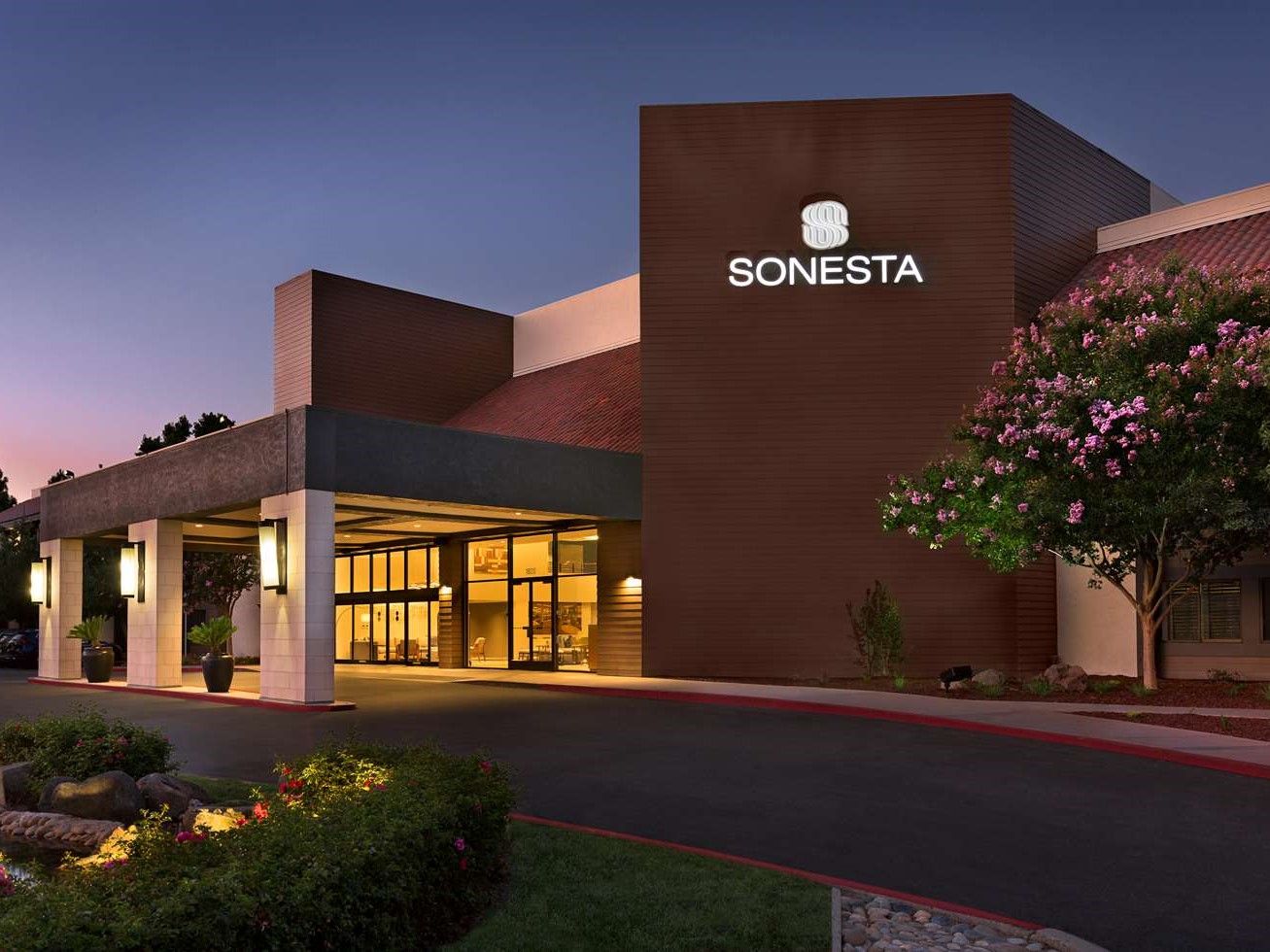 If you're traveling to California's Silicon Valley, the Sonesta Silicon Valley Hotel in Milpitas, California, is minutes away from some of the biggest headquarters in the world including Google, Apple, Intel, and Hewlett Packard. Just five miles from the San Jose International Airport, the hotel offers newly renovated rooms, Google Chromecast availability, and high-end L'Occitane bath products.

Spice Island Beach Resort (Grand Anse, Grenada)
With its name being an ode to Grenada's leading export of nutmeg, the Spice Island Beach Resort is a popular destination for weddings, honeymoons, and well-deserved getaways. The recipient of the AAA Five Diamond Award, the resort offers breathtaking views of the beach, beautiful accommodations and dining options, and spa services to help its visitors relax.

Wingate by Wyndham Mobile (Mobile, Alabama)
For those looking for a simple, comfortable place to stay and relax in Alabama, try the Wingate by Wyndham Mobile. You'll find the classic amenities like a 24-hour reception desk, dry cleaning services, and a fitness center. They even have a free airport shuttle service, so if you're in Mobile for a quick weekend, this is one place to consider.

Yellow Block Bed + Breakfast (Brooklyn, New York)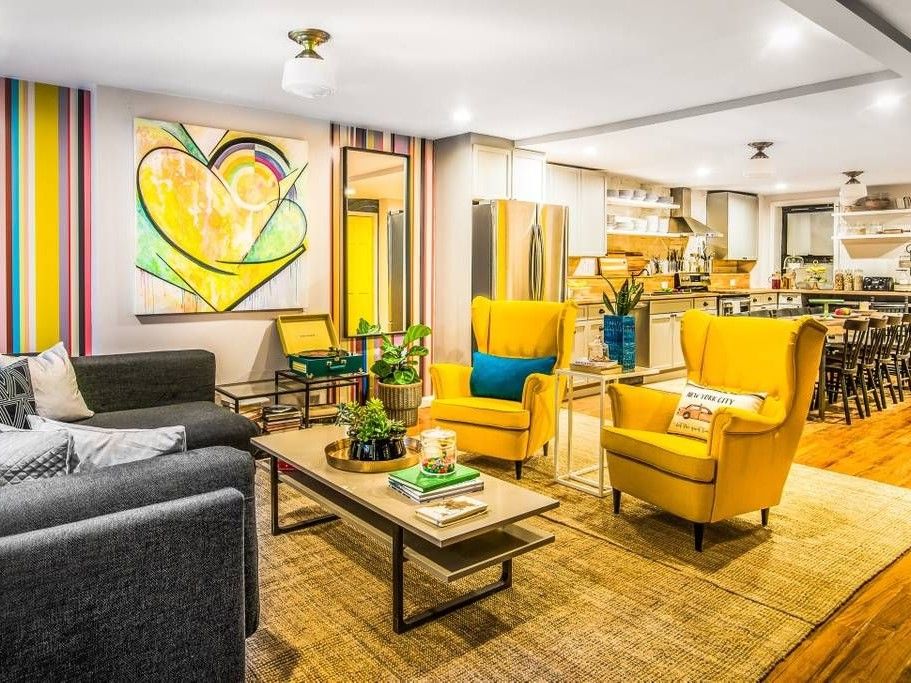 Described as premium short stay housing, Yellow Block Bed and Breakfast is located in the Bedford-Stuyvesant neighborhood of Brooklyn. Able to sleep 25 people, the location is ideal for large groups that are traveling together. The space offers a communal kitchen, laundry and an outdoor patio, and three floors of sleeping quarters.

I don't know about you, but I'm ready to relax with a cocktail at any one of these hotels. Let us know where you're headed and be sure to leave some other Black-owned hotels and resorts in the comments. In the meantime, be sure to use Official Black Wall Street to look up Black-owned businesses in your area.