Meet The Black Woman Behind The Jewelry Showcasing The Beauty of Human Creativity & Compassion: Emerald Sun Creations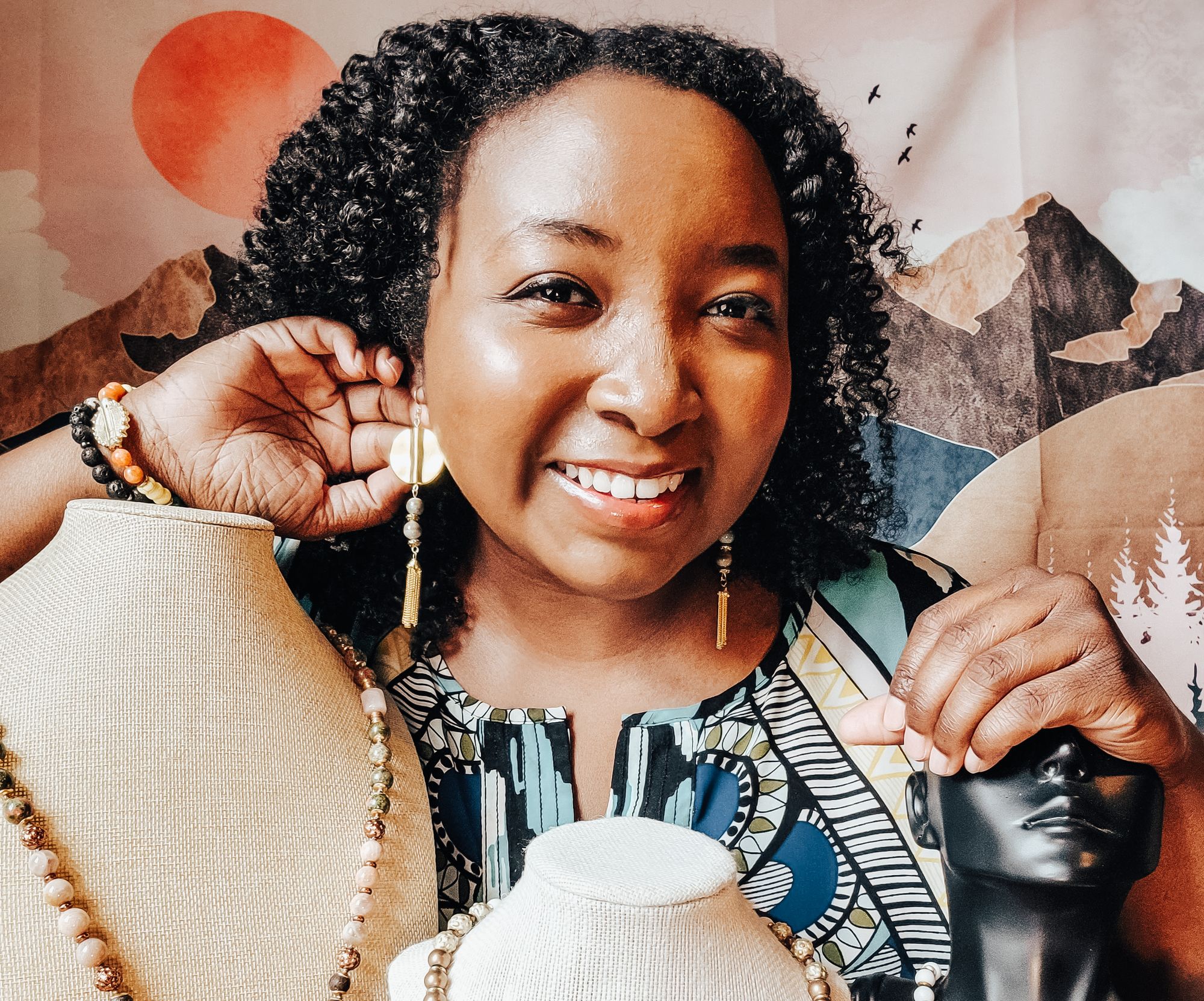 In the enchanting world of jewelry making, where artistry meets adornment, one Louisiana-based entrepreneur stands out with a unique vision and a heartwarming mission. Meet Wendy Turner, the brilliant mind and artisan behind Black-owned brand Emerald Sun Creations, a brand that weaves stories of nature, creativity, and compassion into every handcrafted gem.
In this exclusive interview, we delve deep into the world of jewelry making and entrepreneurship, as Wendy Turner reveals the secrets behind her unique creations, the diverse sources of inspiration that fuel her imagination, and the challenges she's overcome as an introverted entrepreneur. Discover what sets Emerald Sun Creations apart from other jewelry brands and the meaningful way it gives back to the community.
Whether you're an aspiring entrepreneur seeking guidance or simply an admirer of handmade jewelry, this interview promises to illuminate the path to success while showcasing the beauty of human creativity and compassion.
What inspired you to begin creating handcrafted jewelry? How did you learn and perfect your craft?
Wendy: Growing up, I loved wearing jewelry. I remember going to the flea market with my mom and buying all sorts of cute jewelry and trinkets. I also have an artistic background, so jewelry making became my go-to hobby. When I found myself wanting to learn more about the craft, combined with feeling extremely burned out at my 9-5, I decided to create my own jewelry business. I started by breaking down and repurposing old jewelry pieces that I wanted to make better. I also briefly experimented with making clay jewelry, which is still on my Instagram, but I decided to not go the clay jewelry route and found that gemstone jewelry appealed to me more.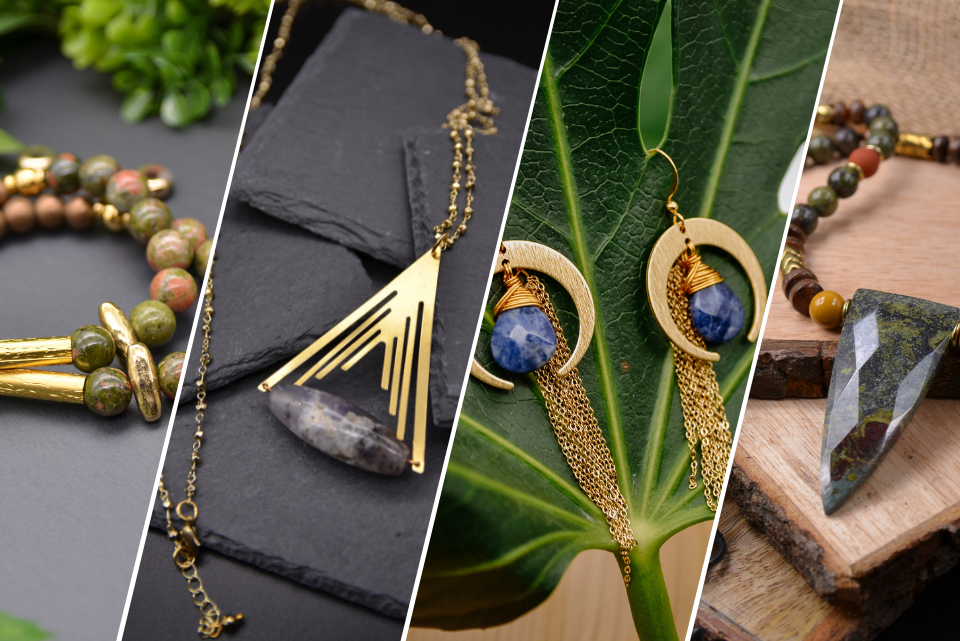 As I continued to learn and explore the craft, I watched tons of video tutorials and started to learn more about all the different kinds of gemstones and crystals. I also started to take an interest in what jewelry other people enjoyed wearing. After practicing and experimenting with different materials and techniques, my goal was to create jewelry that was not only unique but also high-quality. As my pieces began to come together, I knew that I had found my calling and dove headfirst into my business.
What can people expect to find at Emerald Sun Creations and what makes it different from other jewelry brands?
Wendy: At Emerald Sun Creations you will find unique, high-quality, handcrafted jewelry created with a variety of natural gemstones.  Fun fact: I'm still having a hard time describing my jewelry. I'm a Gemini and my interest changes a lot, so you can really find a variety of styles in my collections. There are a lot of handmade jewelry brands out there but there are several things that make my jewelry different from other brands. I use 100% natural gemstones in my designs. There's something so raw and beautiful about gemstones that aren't dyed or treated to enhance the color. To know that something so beautiful came from the earth naturally inspires me in many ways. And in a way, encourages us all to appreciate the beauty of something so natural and tangible.
Something that also makes my business different is that I donate 10% of each purchase to animal rescues and sanctuary organizations. When I first started planning my business I knew I wanted to incorporate helping animals in my overall mission. So, along with donating a portion of my profits, I also work exclusively with vegan materials (NO leather, suede, pearls, bone, horn, shell, silk, and other animal materials that may be detrimental to the welfare of an animal). I find that not working with some of these traditional materials also encourages me to find creative ways of making my jewelry pieces. I also think that transparency builds trust, so for every donation that I make I write about it on my blog called the Emerald Sun Journal.
You have such unique and beautiful pieces. How do you gain inspiration for your jewelry designs?
Wendy: Thank you! I find inspiration in a lot of different places. When I was a teacher, I was inspired by the colors and patterns on my student's clothes. Walking outside and seeing the moss on a rock inspired a color palette. When I lived in Texas, the dried up grass and foliage during the Summer months inspired a whole collection. The world around me plays a big part behind the jewelry that I create. Even the gemstones themselves are a huge inspiration. I also pay attention to the jewelry that other people wear and try to make my own version of a piece that I admire.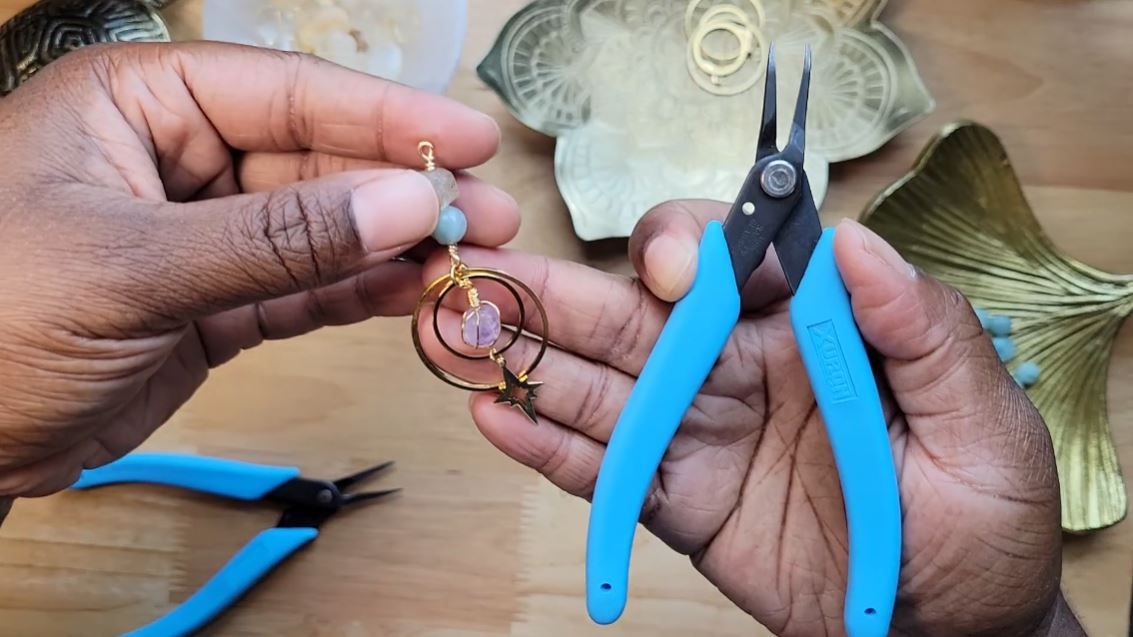 What has been most fulfilling about your journey as an entrepreneur? Biggest accomplishments you are most proud of?
Wendy: The most fulfilling aspect of my journey has been collecting all of what I learned from past jobs and applying it to my business. I graduated with a bachelor's degree in Fine Arts but never had a job that allowed me to fully utilize my skills as an artist. I've been a graphic designer, a teacher, a photographer, an office manager, web designer, project manager, and I also cleaned houses for a brief moment. So definitely being able to finally showcase all my talents to the world with my brand and my jewelry has been very fulfilling!
Also, some of the biggest highlights for my business have been directly involving OBWS. My business had a small cameo in the OBWS Mastercard commercial showcasing black excellence. I also participated in OBWS' first Juneteenth Showcase which led to me getting my first international order! So many great highlights from the past couple of years thanks to you guys. As for accomplishments, I'm still working towards a few. One of which is that I would love to be featured in a major publication like Essence, Cosmopolitan, etc. or have my jewelry appear in a TV show or movie. (fingers crossed!)

What is the biggest challenge you've faced in starting your business and how did you overcome this?
Wendy: Being an introverted entrepreneur is by far my biggest challenge. I definitely struggle with being the face of my own company. But I'm finding ways to overcome the anxiety in creative ways that work for me. A couple of ways that I'm doing this is by focusing on my strengths and what makes my business special and different. I'm also talking more about my business. In the beginning, I was afraid to tell anyone that I had a business, even my family. I now refer to myself as a small business owner and entrepreneur. Working through my impostor syndrome also helped. I tell myself everyday that I am worthy of happiness and I am knowledgeable and skilled enough to have my own business. The key is to filter out and silence the negative thoughts and say out loud the positive thoughts.

What advice do you have for aspiring Black entrepreneurs who want to break into the jewelry industry?
Wendy: My best advice for future jewelry designers is to not be intimidated by the "oversaturation" of jewelry makers. When I first started I quickly realized that there's tons of people creating handmade jewelry in the world. But when I centered myself, collected my thoughts, and focused just on me, my jewelry, my designs, my ideas, you'll realize that just being you makes you different. Focus on your own journey and no one else's. Also, taking the occasional  break from social media to reset your creativity helps tremendously! Walk your own path, create your own journey, and I promise you will flourish!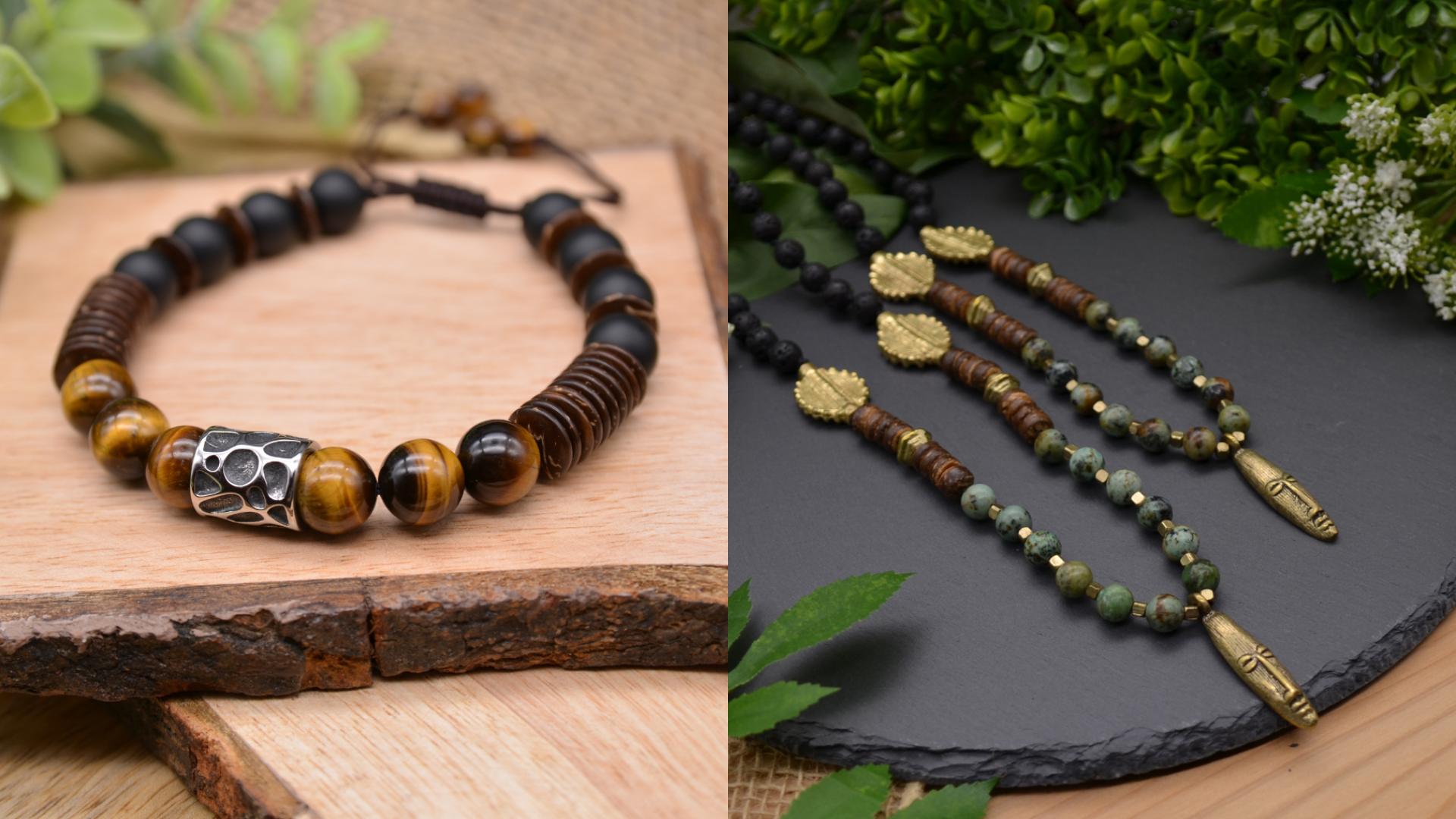 Are you currently a full time entrepreneur? If so, tell us about when you decided to make the leap? If not, how do you balance your business and other full time priorities?
Wendy: I am currently a full time entrepreneur. I took the leap last year with the help and encouragement of my partner, Mark. Having someone around you that is positive and motivating definitely makes the transition less daunting. Also, my family has been extremely supportive in my journey as an entrepreneur. It is definitely a process, but having people around me to help me through tough times and cheer me on makes it all worthwhile.
What's next for Emerald Sun Creations? And where can readers see more?
Wendy: My next evolution for Emerald Sun Creations would be to expand my skills and learn metalsmithing. I see charms and pendants as beautiful sculptures and tiny works of art. Handcrafting and designing with my own charms and pendants would be a game changer for me and allow me to have full creative freedom with my designs. I've also taken a keen interest in African Lost-Wax Casting. Some of the pendants and charms that I outsource for my designs are created using this technique.
To learn and hopefully master a skill such as that would be a great accomplishment for me. And finally your readers can find me and my jewelry at emeraldsuncreations.com and everywhere on social media @emeraldsuncreations. I also want to give a shout out to OBWS for this awesome platform and allowing me to talk about my jewelry to your readers. Thank you!