BLK & Bold Brews Coffee for the Youth - OBWS 2020 Social Entrepreneur of the Year Award Winner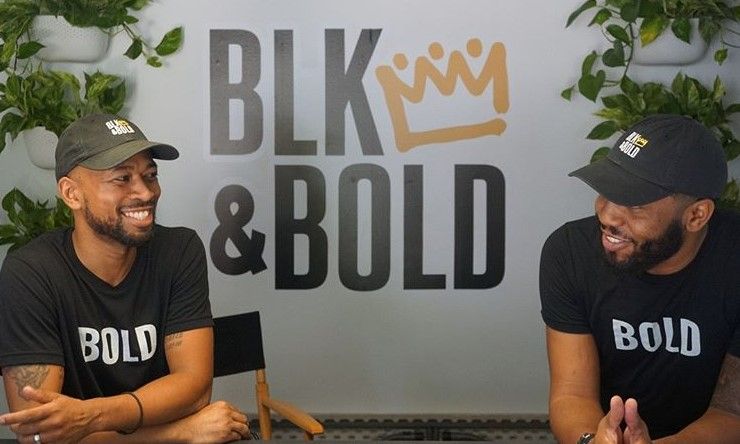 "Coffee meets impact." There is no better way to describe the company, BLK & Bold, than in the words of their co-founders and OBWS's Social Entrepreneur of the Year Award winners, Rod Johnson and Pernell Cezar. With a product list that includes an assortment of specialty beverages, the BLK & Bold brand values quality, convenience, community, and diversity.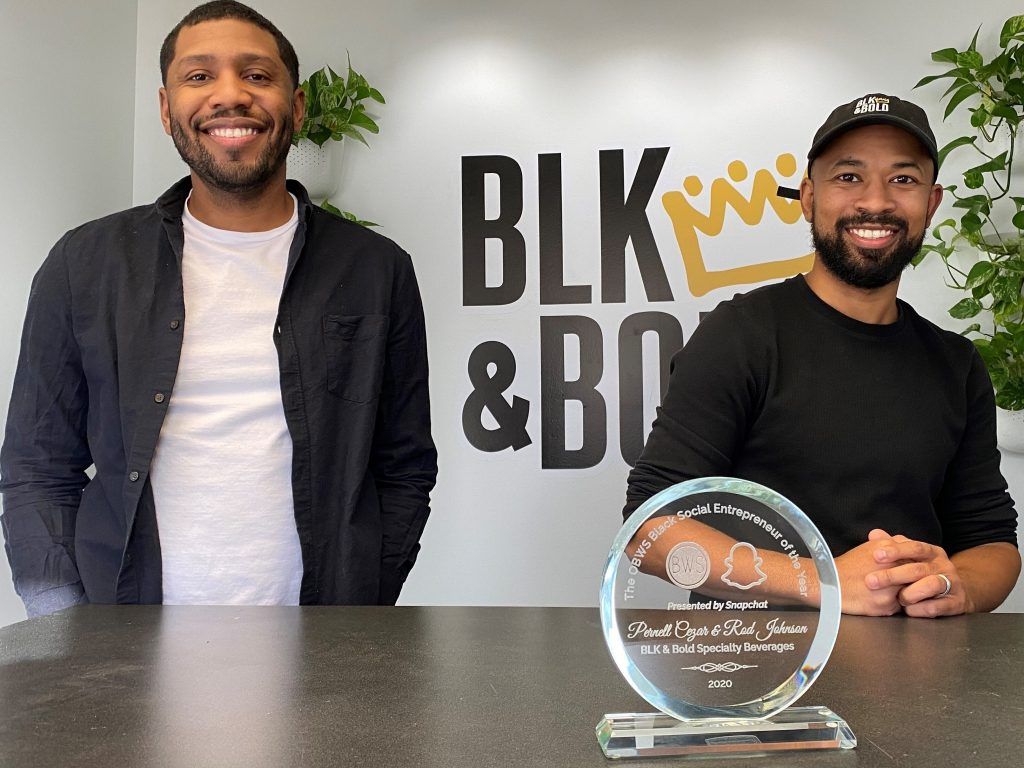 With the belief that one shouldn't have to sacrifice the quality of their drinks, the BLK & Bold founders make premium quality coffees and teas. When asked about their favorites, Johnson prefers tea, particularly the brand's Chai Green Tea while Cezar is partial to coffee, his favorite being their Natural Process Limu, Ethiopia Single Origin Light Roast. And while quality is central to the brand, BLK & Bold is also pushing convenience.
The brand has a strong online presence with a heavy demand for its premium roasts and brews. The ability to shop through their website allows customers to stock up on their favorite blends, but it's their expansion into retailers that makes BLK & Bold convenient at any time. The process began almost a decade ago when Cezar entered the retail merchandising space of corporate America. After garnering experience and industry insight, the BLK & Bold duo were able to leverage their information and get their products on retail shelves in Target, Whole Foods, and available on Amazon. With their easily attainable products, Johnson and Cezar are helping grow the community of coffee and tea drinkers while also focusing on giving back to communities in need.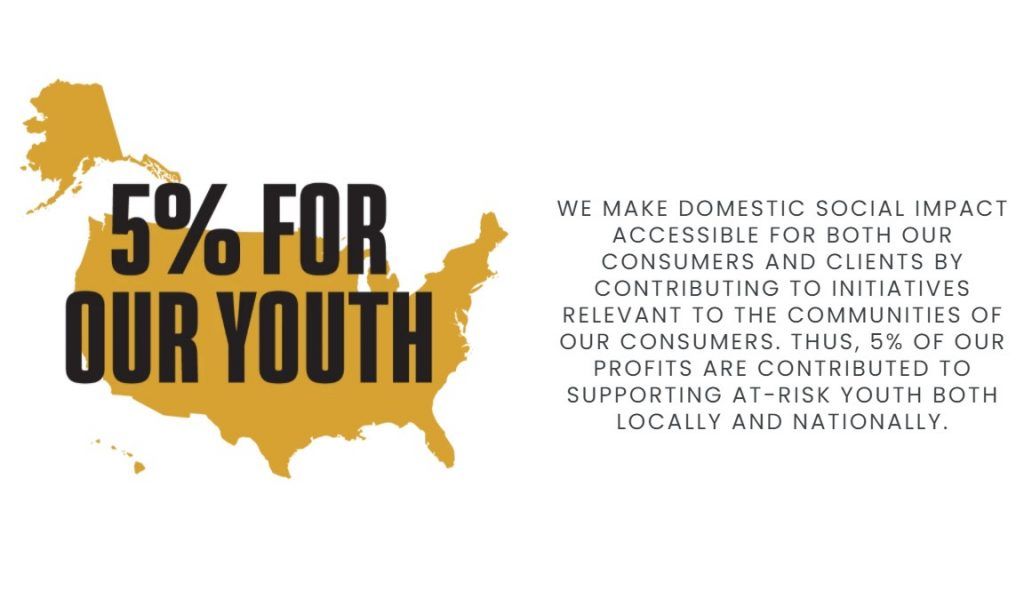 BLK & Bold donates 5% of its profits to help support at-risk youth. The decision to move forward with this initiative came from the founders' experiences of growing up in Gary, Indiana. The duo witnessed how a lack of resources could inhibit an entire community from realizing its true potential. With an internal obligation to give back to communities that resonate with them, their donations amplify the efforts of organizations with established reputations in cities across the country. As the brand expands its community efforts, their growing popularity and success paves the way for diversity in the coffee industry and the business world as a whole.
When Rod Johnson and Pernell Cezar founded BLK & Bold, Black entrepreneurs were not common in the coffee industry. They still aren't. Through hard work and perseverance, Johnson and Cezar have become representatives of the Black community that the coffee industry lacks, but the journey wasn't always easy. When asked about their biggest obstacle, the duo explains the challenges of overcoming the learning curve associated with their lack of formal industry experience in coffee, tea, e-commerce, and manufacturing. Even so, they are proud "self-taught graduates of YouTube University with a focus in roasting and website design." Refusing to give up on their goal, they took it upon themselves to learn what was necessary to bring BLK & Bold to life.
The BLK & Bold brand has grown astronomically, and the founders have no plans of stopping. In the future, Johnson and Cezar hope to see their brand and products reach national and international levels whether it's through distribution with other major retailers or into independent enterprises like cafes, coffee shops, and hotels. While they hope the company continues to flourish, this will help supplement the brand's ultimate goal - an increased impact in the lives of our youth.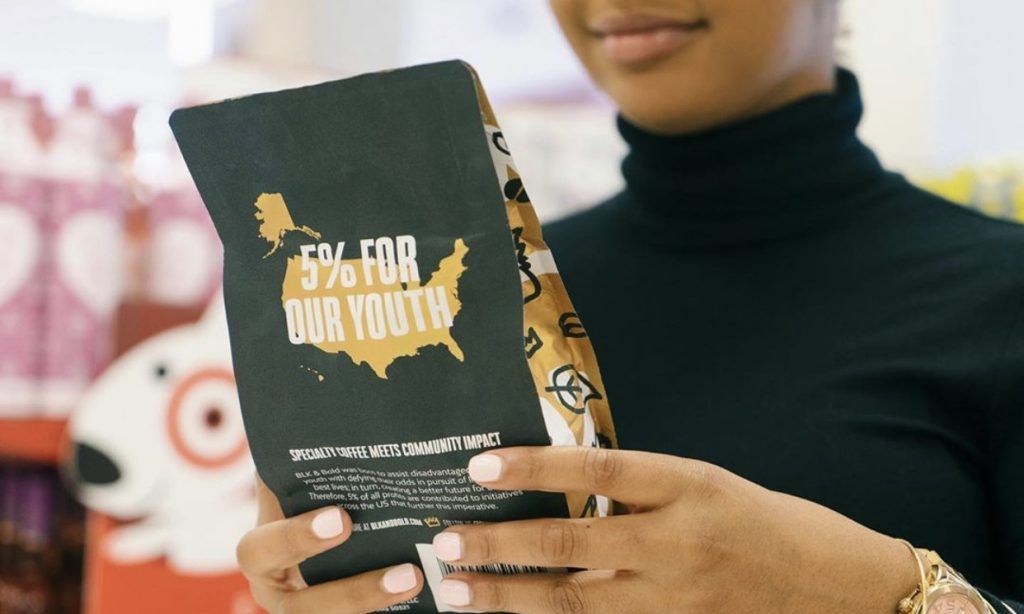 Just like Johnson and Cezar, we recognize that there are tons of Black entrepreneurs who are planning and working to launch a successful company. The BLK & Bold founders offer a few words of advice. Pernell Cezar says, "Master your lane. Recognize your strengths and spend more time there." And for those budding entrepreneurs who are hesitant about their start, Rod Johnson reminds you to "Get out of your own way. Far too often do we talk ourselves out of great ideas due to fear and uncertainty. Everything and everyone has a beginning. Take the first step."
Rod Johnson and Pernell Cezar turned their first steps into leaps, and their combination of quality, convenience, community, and diversity earned them the Official Black Wall Street's Social Entrepreneur of the Year Award.