A Rundown of the Businesses Pledging Support & Money to the Black Lives Matter Movement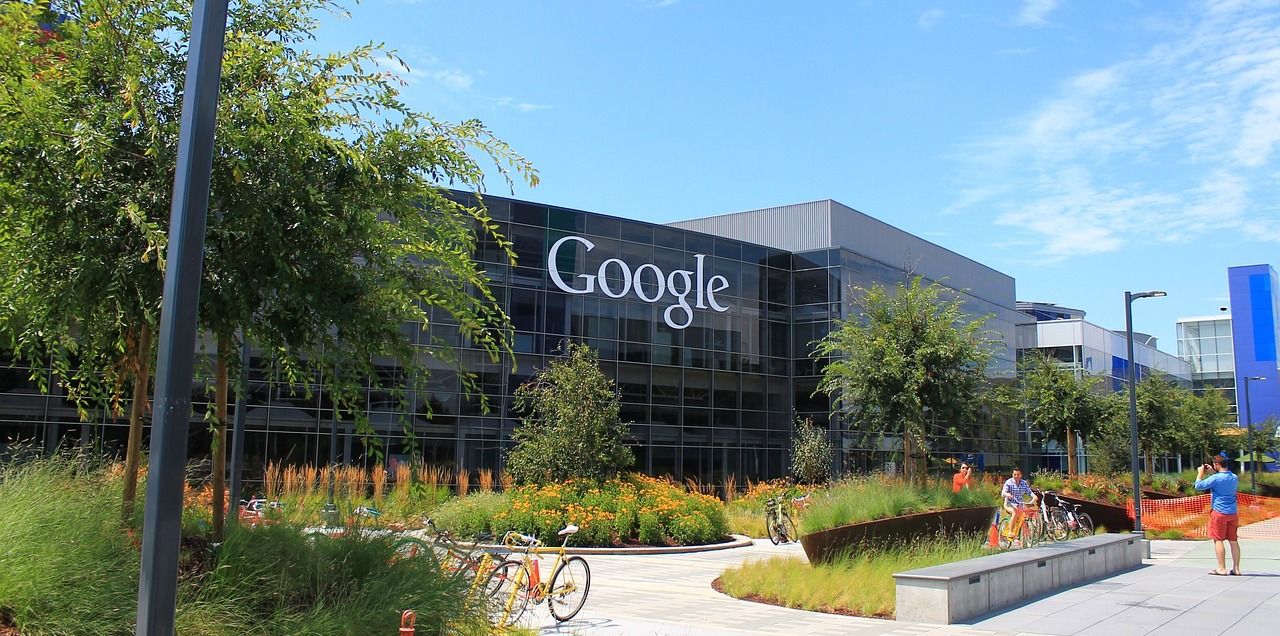 At the tail end of May and the beginning of June, our social media feeds were flooded. Every hour on the hour, there was a new set of photos in outrage of police brutality and in support of Black lives and social justice. Many Fortune 500 companies also took to the Internet to share their statements of support for Black lives. And while I would feel naive to believe that some of them were not making a PR move, I would still like to believe that some companies are truly vested in the livelihood of Black individuals. Quite a few companies made pledges and donations of support, and they must be held accountable. As a reminder to us and to keep them on their toes, here is a list of businesses who have spoken out in support of Black lives.
Google
On June 3, Google CEO Sundar Pichai sent out an email to Google employees sharing their plan in the aftermath of the murder of George Floyd. That same day, the company had a live stream to hold an 8 minute and 46 second moment of silence to symbolize the amount of time George Floyd spent begging for his life. Now Google, one of the most successful companies in the world, said they plan to put their money where their mouth is. They pledged $12 million in funding to organizations working to address racial inequalities like the Center for Policing Equity and the Equal Justice Initiative. Google is also offering $25 million in Ad Grants to help racial injustice organizations get their messages to the public.
Nike
The company released its Statement on Commitment to the Black Community. In their memo, they announce that Nike will focus on investing and supporting organizations that concentrate on social justice, education, and addressing racial inequality in America. It will be funded through a $40 million commitment over the next four years.
Youtube
The social media giant tweeted their pledge of $1 million "in support of efforts to address social injustice."
UnitedHealth Group
One of the country's biggest healthcare companies, UnitedHealth Group pledged to establish an education trust fund to support George Floyd's children through undergraduate college. They also announced a $5 million donation to help restore businesses in the Twin Cities (Minneapolis and St. Paul) and an additional $5 million to the YMCA Equity Innovation Center of Excellence.
Walmart
Walmart CEO Doug McMillon sent an internal memo to employees in early June where he outlines the company's initiatives moving forward. After describing the racial violence in the U.S. as "tragic, painful and unacceptable," he summarizes Walmart's plans to "fight for greater racial equity inside and outside Walmart." Their plan includes: prioritizing the recruitment, development, and support of African Americans and other POC, focusing the power of Walmart on the nation's financial, healthcare, education, and criminal justice systems, and committing $100 million over five years through a new center on racial equity.
GAP, Inc.
The company, which also includes Old Navy and Athleta, pledged a $250k donation to the NAACP and Embrace Race.
Spanx
The company pledged a total of $200,000, half of which will go to Black Lives Matter, NAACP Legal Defense and Education Fund, and The Minnesota Freedom Fund. The other half will fund social injustice organizations in their headquartered town of Atlanta.
McDonald's
According to Business Insider, the fast-food chain committed $1 million to the NAACP and the National Urban League.
Target
Brian Cornell, CEO of Target, shared their commitment to standing against racism. He notes that "Target stands with Black families, communities and team members, committed to using [their] size, scale and resources to help heal and create lasting change." Its efforts include a $10 million investment to support the National Urban League and the African American Leadership Forum. They are also offering 10,000 hours of pro-bono consulting services for Black- and POC-owned small businesses in the Minneapolis/St. Paul metropolitan areas.
Wendy's
On June 3, the company announced in a tweet that they plan to donate $500k "to support social justice, the youth, and education in the Black community" beginning with the Thurgood Marshall College Fund. And they promise receipts.
Coca-Cola
Coca-Cola CEO James Quincey conducted a virtual town hall for employees on June 3. He began his remarks by naming George Floyd, Ahmaud Arbery, Breonna Taylor, Philando Castile, Sandra Bland, Freddie Gray, Michael Brown, Eric Garner, Tamir Rice, and Trayvon Martin - just a few Black Americans who were killed and should be alive today. Acknowledging that The Coca-Cola Company has not made enough progress in their duty to Black people in America, he pledges to bring change. Through listening, leading, advocating, and investing, the company pledged $2.5 million in grants for the Equal Justice Initiative, NAACP Legal Defense Fund, and the National Center for Civil and Human Rights.
Toms
They are donating $100,000 to organizations that combat racial injustice, starting with Black Lives Matter.
Uber
The rideshare company announced two initiatives within the last few weeks. One, they would offer discounted rides to owners and employees of Black-owned small businesses. Two, through Uber Eats, they announced that Black-owned businesses would have free delivery through the end of the year.
Many other companies have expressed their support over the last few weeks including Home Depot, Levis, H&M, EA Games, Ubisoft, Etsy, and Peloton. While these new donations and initiatives will help many of these organizations, it is necessary to know when companies mean that they support and value Black people. Several companies have made pledges in their support for Black and POC communities, but you will not find a single person of color on their boards. Hypocrisy? I think so. How can they speak about their desire to understand and support the Black community when they have no active representation of us?
In the coming days, we'll examine the diversity behind many of these companies who have pledged their support and see where they lie on the spectrum.
Until then, keep on buying Black! The Official Juneteenth 30-Day Buy Black Challenge is still going on. Check out our Instagram for which industry we're supporting today and remember to use the Official Black Wall Street app to find local Black-owned businesses. The mission continues...