HBCU Grad Continues Self-Care Journey For Black Women & Girls With Latest Journals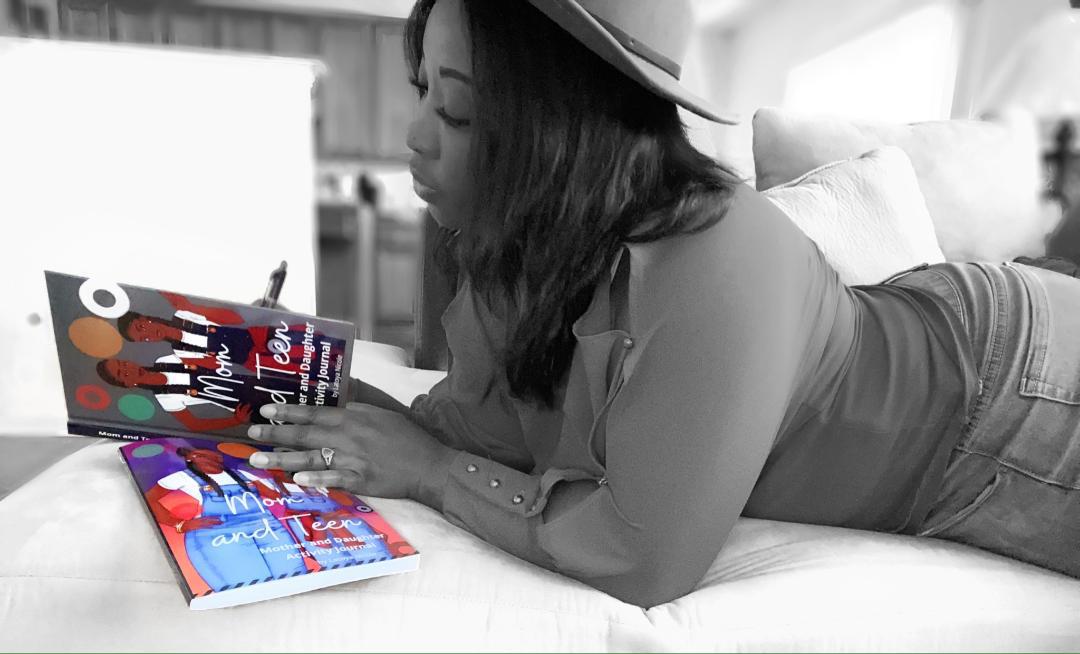 In December 2018, OBWS had an opportunity to chat with entrepreneur and author, Latoya Nicole, to discuss her "Entrepreneurs Color Too" coloring book series. Since that time, business has skyrocketed for the Raleigh, NC native. She has gone on to produce several other coloring books, including the HBCU-inspired book "Alma Mater: An HBCU Experience Coloring Book," which resonates with the Winston-Salem State University (WSSU) graduate. This year, as the COVID-19 pandemic sweeps through the country and the Black Lives Matter movement has been amplified, she is back with a journal series that is much needed for moms and their teens. OBWS caught up with Latoya Nicole to learn more about her latest books, how her HBCU education inspired her, and much more.
Lela: How has life changed since we last spoke to you in December 2018? Did you expect so much positive feedback and, ultimately, sales for "Entrepreneurs Color Too"?
Latoya: Life has been great. I was actually overwhelmed by the amount of support and the significant spike in sales that I've even recently received from my books. I'll never get tired of hearing feedback like "I've never seen coloring books with images of women that look like me" and "These books are so relaxing". Those are some of the reasons that inspire me to keep creating and expanding, especially during times like this.
I believe that representation is always important. A lot of times, especially with books, we do not see a lot of diversity. Even when I published my journal one of the representatives from Amazon told me that she has never seen anything like it. And, I believe, that's because it's rare and hasn't necessarily been created – until now.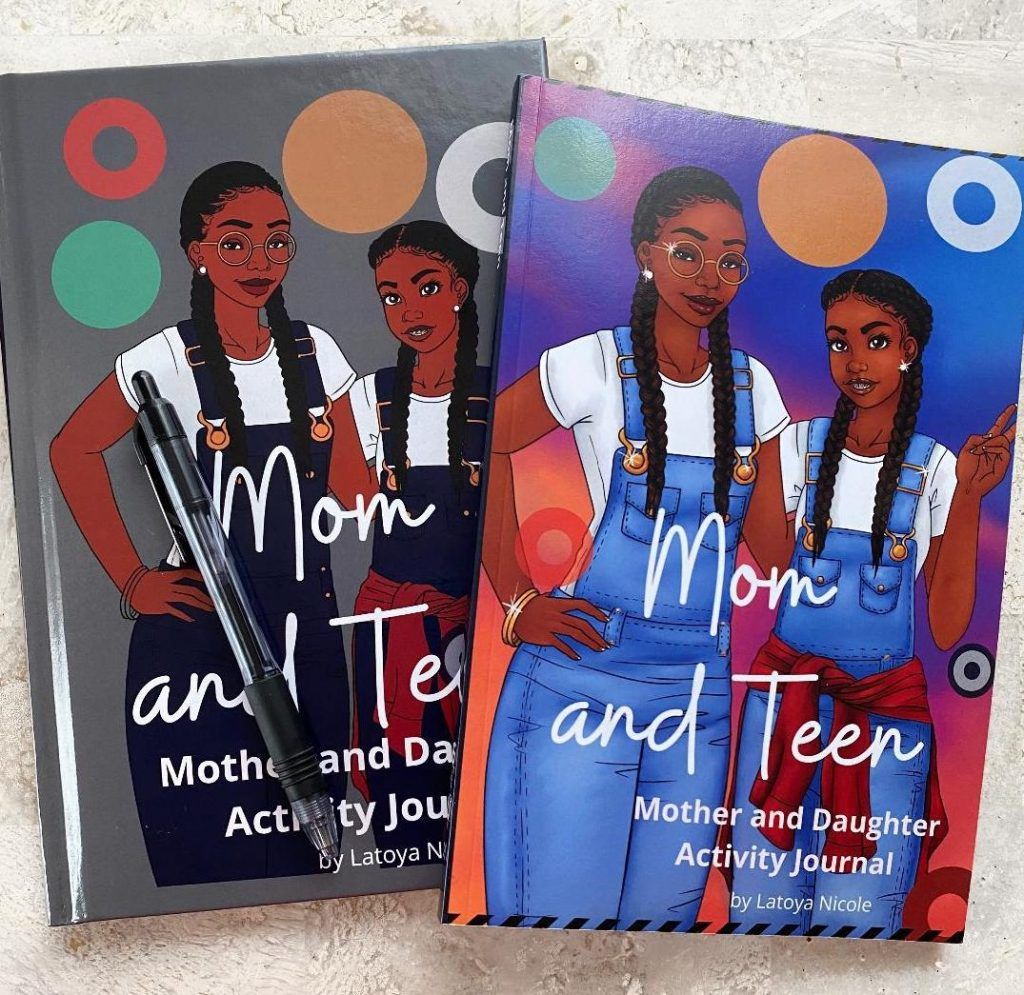 Lela: Would you say that your HBCU education inspired your entrepreneurial spirit? If so, how?
Latoya: Definitely! Although I've always had an entrepreneurial spirit I had a few hustles on and off campus as a broke college student. I remember sometimes I would braid hair on campus outside while listening to the marching band practice. During college is also when I first tried network marketing so I was posting up flyers for that business to keep some extra money coming in. Although I could have depended on family I wanted to be independent and make my own money.
My HBCU education also made me more aware of culture as a whole and made me aware of how important it is to network. To this day those networks are some of the same networks that support my business.
Additionally, I met some amazing people while at WSSU. From my professors to forming an amazing friendship throughout college with an amazing guy who was really into the black lives mattering, even at that time about 20 years ago. He really opened my eyes to the importance of us supporting us even if it was something as simple as going to an event or joining an organization on campus.
Lela: So, tell us about your latest product offering.
Latoya: In addition to my coloring books, specifically for adults but also for the young children to see positive images that look like them, I have now expanded to journals. I have the "Mom and Teen: An Activity Journal and Diary for Mother and Daughter" (available in paperback and as a hardcover) that was released in May for moms and teenage daughters. A month prior to releasing the journal, I decided to put out another coloring book titled "Me and My: A Mommy and Me Coloring Book for Mom and Daughter." So, the journal and the coloring book are the perfect activities for a mom and daughter. And since people were asking about their sons, I also released the "Mom and Teen: A Back and Forth Journal for Mother and Son," which was just released a few weeks ago. Parents were looking for creative things to do with their children while stuck inside during the pandemic so that's what inspired this series.
Lela: 2020, in particular, has been a trying year for many. How has journaling and coloring helped you to decompress and relax?
Latoya: Both journaling and coloring have great benefits because they can help you destress and practice mindfulness while focusing on the things that you actually have control over. They kind of bring you back to the simple times and it gets you in the right mindset to feel a sense of calm and relief. I use both as regular self care activities anytime I feel overwhelmed or just need to take a break.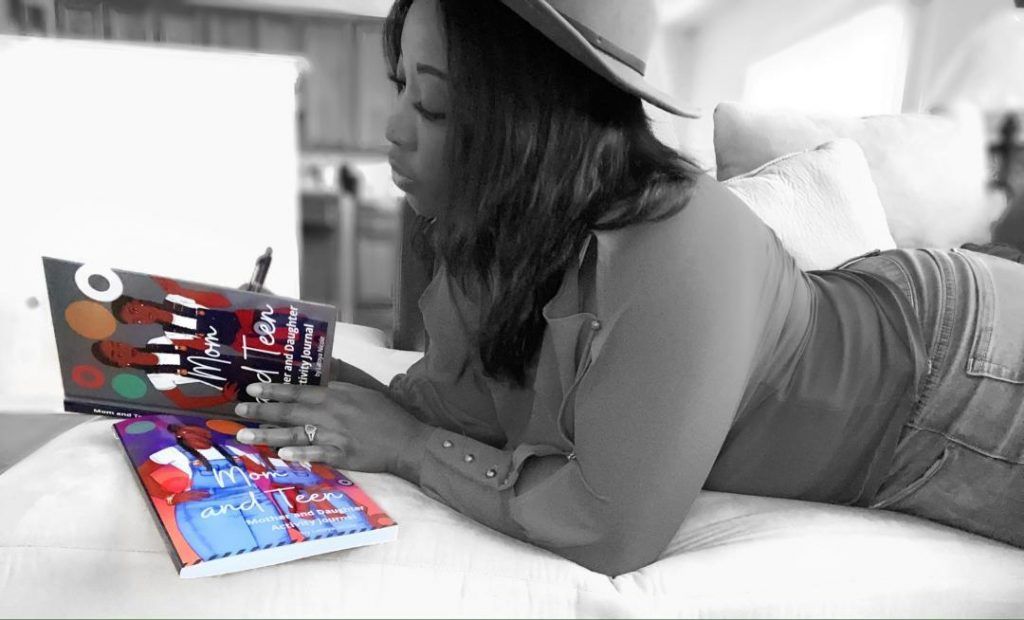 Lela: What makes you proud about being a Black-owned business, especially during these times?
Latoya: I am proud to see us supporting one another. I'm also happy to see the support from not only our community but on a wider scale and also with other communities. Even during Black out Day businesses were shouting out other Black Owned Businesses and intentionally looking to support local black businesses. Keeping the dollar in our community is so important. Not just now, but always. It makes me feel really good that I can actually give back and show my support as a business owner as well.
Lela: How many people are on your team?
Latoya: Currently, I am my whole team. I do my website, and I do the designing. I outsource for most of my illustrations, but I'm a one-woman team as far as my marketing, my social media, and managing everything else. I do have a great support system though.
Lela: What would you say to encourage other Black men and women that are inspired to own their own business?
Latoya: Don't let fear stop you. Do what you know you're supposed to do. Even during this time, I've heard so many success stories, particularly from authors, about how their sales are growing because so many people are looking to support the work of Black authors now more than ever.
Look at what's working for others. If you follow someone on social media that you like or admire, look at what they're doing. Of course, do not copy their success, but follow the clues of their success. Whatever they're doing is working for them and could work for you. Do not let self-doubt stop you. Do it!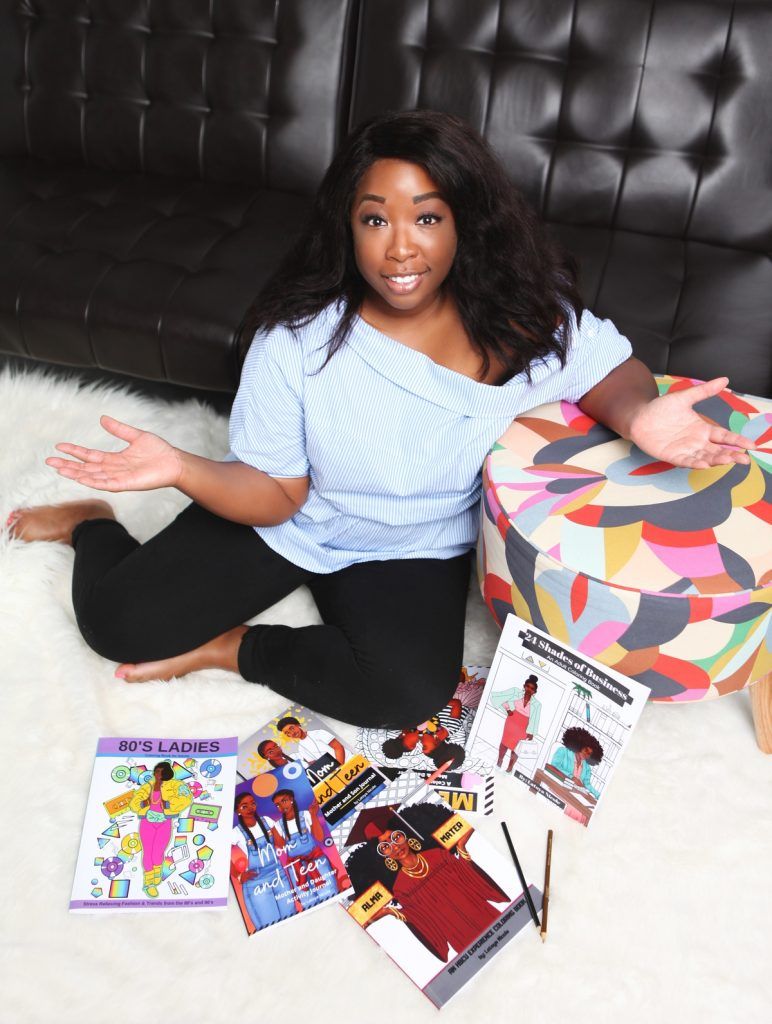 Lela: Is there anyone that you would say served as an inspiration for you in starting your business?
Latoya: My godmother, who recently passed away, was definitely an inspiration and so was my mother. Trendy things overall are an inspiration as well because I'm one who gains inspiration from simple things. I can be browsing the internet, see butterflies, and then go on to include butterflies in my next coloring book. Or I can be chatting with my mother about random stuff and get a new idea. I pretty much just take inspiration from things all around me and incorporate them into my vision.
Lela: How do you find time for yourself and to just have a regular personal life?
Latoya: I say no a lot. That's pretty much the key (lol). I still work a regular 8-5 job in addition to being an entrepreneur. So, I really had to find work-life balance. One thing that I implement in my business is automations and scheduling tools so that I can be more organized and so that I don't physically have to be present in exchange for my time. I also do not handle customer service, shipping, etc for my books as I currently have them shipped from a distribution center. That provides me with a lot of flexibility to continue marketing and growing my business because my time is not so involved in actually working "in" the business but working "on" the business.
Lela: So, what do you have planned for the second half of this year?
Latoya: My brain never stops so I have so many ideas. I know that I'm going to add more coloring books and keep expanding Entrepreneurs Color Too. My vision is for my books to be in HBCU colleges, corporations and mental health agencies all over the world. I also plan on adding journals to coincide with my next series of coloring books. Last year, I did Christmas wrapping paper so I have plans to add at least one more product to my Holiday Store (The Secret Black Santa).