How One Black Woman Is Creating Her Own Lane In Georgia's Beauty Supply Industry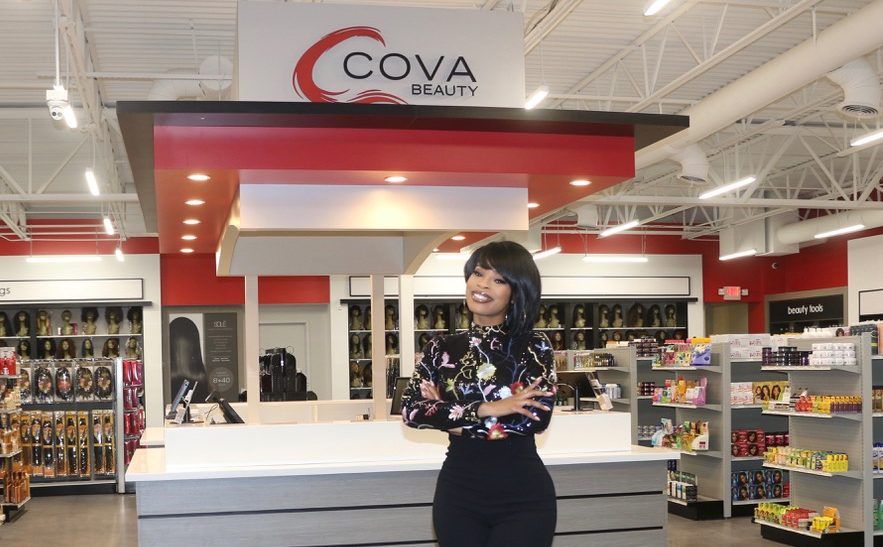 I'm sure we've all noticed the plethora of Korean owned beauty supply stores around most corners of Black neighborhoods. We purchase nine times more beauty and grooming products than any other ethnic group, yet own less than 1% of that market share. Knowing this information, it's always great to see Black men and women stepping into the industry to bring more of those dollars back into our community. When I first discovered Cova Beauty located in Stockbridge, Georgia I was immediately intrigued by how sleek and polished the beauty supply store was (it looked like something straight out of a magazine) and of course I was even more elated to find out that it was owned by a Black woman. We recently caught up with the owner, Dianna Foster, to talk more about how she was able to open and successfully run a beauty supply store and more.
Mandy: What inspired you to begin Cova Beauty and what were you doing prior to launching?
Dianna: I saw there was a need for a full service experience in this industry. I'd go to different stores and notice the challenge in getting the knowledge and help I needed to make the most informed beauty decision. I also have to give my mother credit because my passion bloomed from appreciating her love of all things hair and style.
Prior to launching Cova Beauty, I was an ambitious young woman in Detroit looking for more. I just wanted more opportunities and more options. I believe it's that hunger that drove my relocation to Atlanta a month after I graduated from college. No sooner than I unpacked my last box, I started the Atlanta Braves Apprenticeship Program. I later worked for Verizon in customer service, then worked my way up the chain to sales and received another promotion into management where I stayed 6 years. Looking back it really prepared me for where I am now.
Mandy: Are you a full time entrepreneur now? When was the moment you decided to make the leap?
Dianna: Yes, I am a full-time entrepreneur. In January of 2015, I began to feel uncomfortable and unfilled in my career. I realized the purpose driven opportunities and options I came to Atlanta to chase, began to feel very limited. That bothered me. Yes, I could continue to climb up the corporate ladder at Verizon, but I was looking to create a lane. My own lane. I knew it wasn't there. That's what led me to write my resignation letter, taking the leap to go after what I wanted. My last day of work was August 14, 2015. I've been immersed in what was to become Cova Beauty ever since.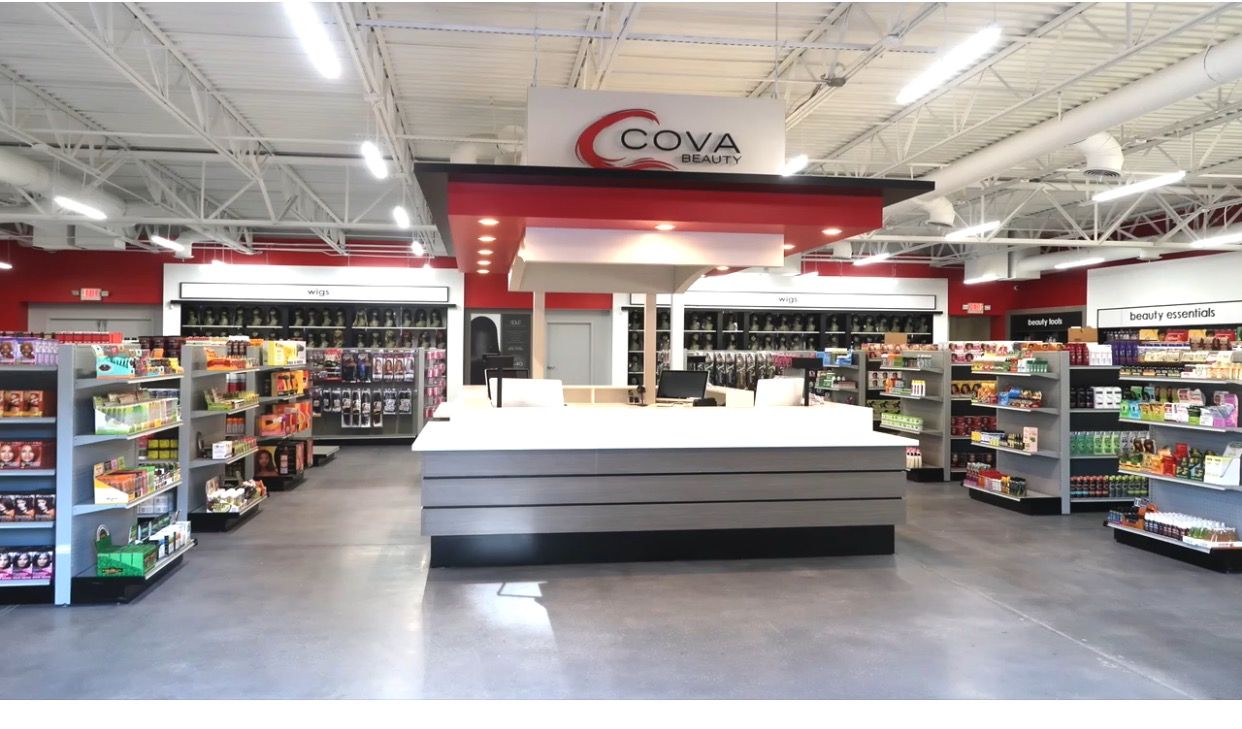 Mandy: How did you learn about the beauty supply industry when you were getting started?
Dianna: Research, research, research. Honestly, I started from ground zero. Additionally, it was more than just learning about the beauty supply industry for me. You may laugh at this but I really feel as if I've pretty much used every product in every beauty supply I've ever been in. Product knowledge and understanding comes naturally to me. Thinking back, I didn't keep my focus there. I focused on learning the logistics of creating a business around products I love and an experience I wanted to provide. I had to figure out where to get the products. I needed to scout retail locations. Fortunately, working in retail taught me how to order, manage employees and how to run a store. More importantly, it taught me how to run my business.
Mandy: Although Black women fuel the industry with their dollars, we've seen that it's dominated
by Asian business owners. Why do you think that is?
Dianna: In my research and experience, I've found it's challenging to establish and sustain this kind of business for a few reasons:
1. The store may not be well stocked.
2. Business owners are relying on cash flow.
Here's what happens - If your store is not well stocked, where is the money coming from to refill not only products but the right products? If the supply doesn't meet the demand how do you survive? As a result, customers are lost. I get it, as business owners, we take our last and put it into our business because it's our dream. We're hoping to make it. We're hoping it's successful but this industry is very competitive and you have to be one step ahead. My goal is for Cova to be the change women are looking for. A place where they can feel catered to while getting real information about products. A place to give them confidence in their choices. This is my vision.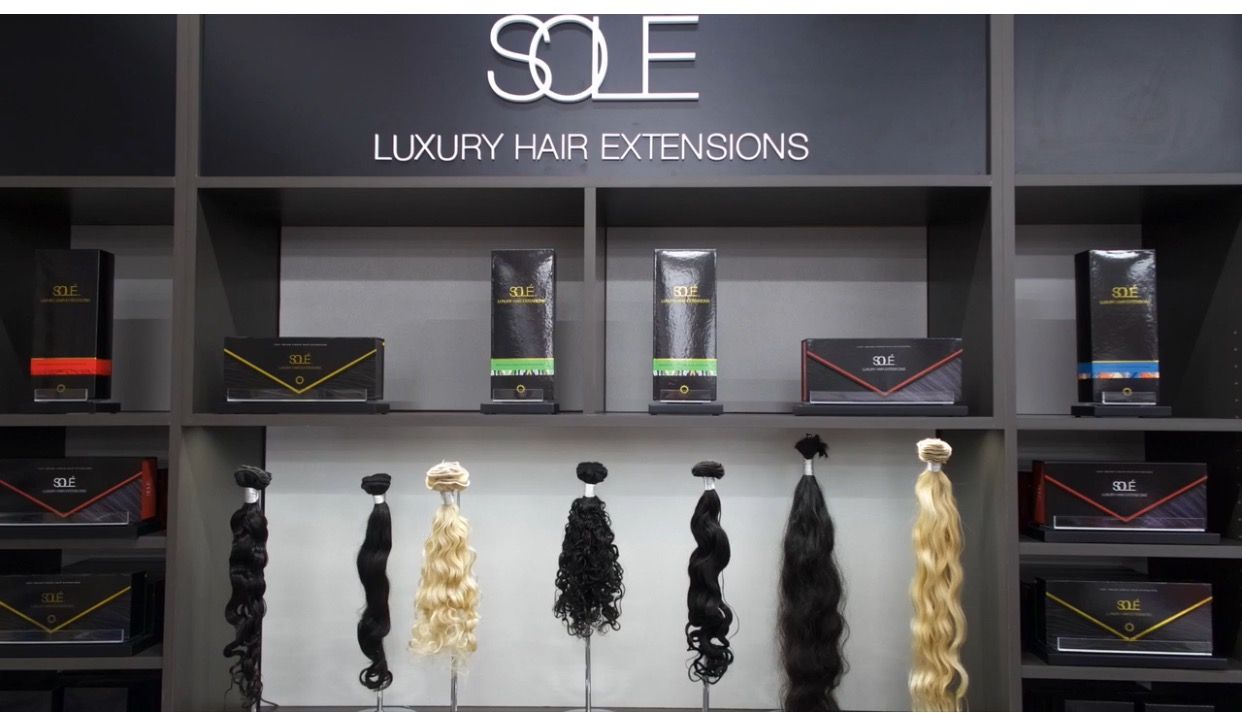 Mandy: What makes Cova Beauty different from other beauty supply stores in your area?
Dianna: There are a couple of things that come to mind. I'll start with the diversity in our product offerings. Anyone can shop with us and find products they love. From industry standard to professional grade, we have it. We also take pride in being extremely knowledgable in our product knowledge and targeted recommendations. If a customer comes in looking for something, we're not pointing to isle numbers. We're engaging, asking questions and offering solutions to get our customers exactly what they need. I like to call it concierge style service. I'm customer service focused at all times. They are most important to me. Because of this model, we've not only built customer relationships, we've built trust, which is invaluable.
Mandy: You just celebrated your 1 year anniversary with Cova, congrats! What were the biggest lessons you learned your first year in business?
Dianna: 2 big lessons helped get me together this year. The first is, moving at your own pace. It's very important not to allow the opinions of others to dictate how I move. If I could yell this from the mountain top I would. It's very important to eliminate distractions. I had to learn that my timing is ok. It's also ok to own my process and allow my vision to manifest exactly when it's supposed to. When I rush things, I usually miss something and its no different in business. This was a huge lesson for me.
The second lesson is the value of feedback, good and bad. It really helped me make adjustments that changed the course of my business over the last 6 months. Customers are extremely honest. If I didn't listen to them, I'd still be stagnant. However, I did listen to the customers, I brought in the products they wanted and now I've gained many returning customers as a result. I'm so grateful that even when it was difficult to hear, I put my customers first.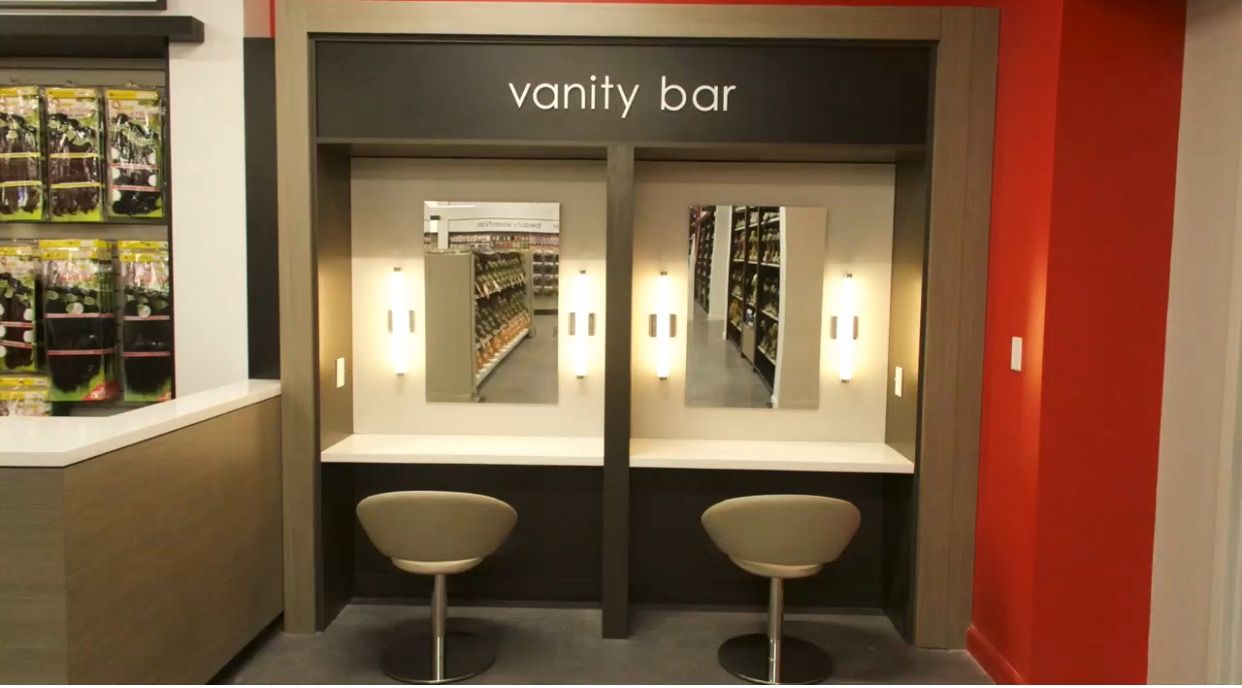 Mandy: What has been the most reward part about being an entrepreneur?
Dianna: I love the infinite possibilities. There are literally no ceilings when you work for yourself. I don't have to depend on anyone to excel. The very success of my business rests on my shoulders. My work ethic and discipline determines my wealth. Now don't get me wrong, it's not all roses. It's hard work. This is probably the hardest thing I've ever done in my life. I work day in and day out. 7 days a week and even though it's tough, its worth it. It's worth it because I love it. It's rewarding to know I've made a living doing what I love. I'm so grateful. It's pretty cool that I have the power to change someone's life with a job. To allow people to help their families and accomplish their goals. To be able to impart knowledge, hands on training and skillsets that will elevate their lives is a blessing. There aren't many feelings in the world that compare to that.
Mandy: Where do you see Cova Beauty and yourself in the next 5 years?
Dianna: In the next 5 years I will be in the process of opening up my third Cova Beauty location. I'll also be launching philanthropic initiatives that I know are really going to make a difference in the lives of women. I'd love to have programs for young women interested in the beauty industry.
Mandy: What advice would you give other aspiring Black entrepreneurs hoping to get into the beauty supply industry?
Dianna: You have to have tenacity, patience and laser sharp focus. Don't accept the word NO. There's always a way to find a yes. Be very strategic and have a plan. This isn't going to happen overnight. This is a business and sometimes, there's slow growth. You have to be in it for the long haul. You have to be willing to put in the work to get the success you deserve. Most importantly, my relationship with God has truly blessed my business. He's given me peace during difficult times and it helped me to keep going. If you do everything you can, He'll step in and do everything you can't.
Store Location:
5248 N. Henry Blvd., Suite 700
Stockbridge, GA 30281
(678) 829-3352
http://www.covabeauty.com