Darlyng & Co. Creates the First Black-Owned Gift Registry for Kids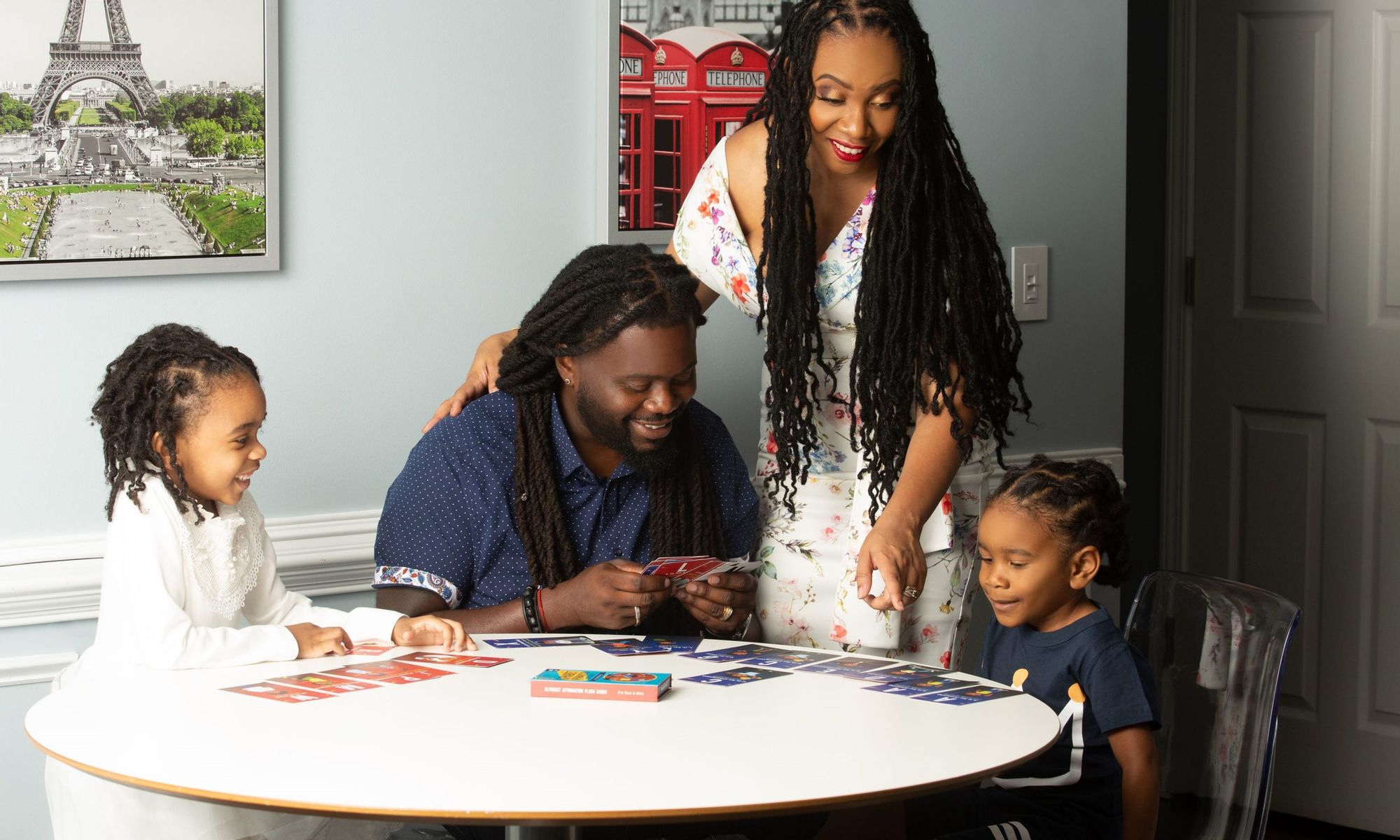 Darlyng & Co., a lifestyle tech-enabled kids brand, creates the first Black-owned gift registry for children. With products ranging from everyday essentials such as skin care, hair care, toys, and more, this will allow parents to create gift registries with over 100 Black-owned, invented, and designed products from the brand.
An admiringly innovative brand, Darlyng & Co. was nominated for the 2018 Black Enterprise Small Business Awards as Family Business of the Year. The brand is earning national recognition for their amazing products and has also been featured on The Steve Harvey Show, Forbes, Pregnancy and Newborn Magazine, Essence, and selected as a What to Expect "Best Soother" Finalist. The brand is also a Tory Burch Fellow 2020, Target Baby Accelerator Graduate, and even won a business grant from Beyoncé this year.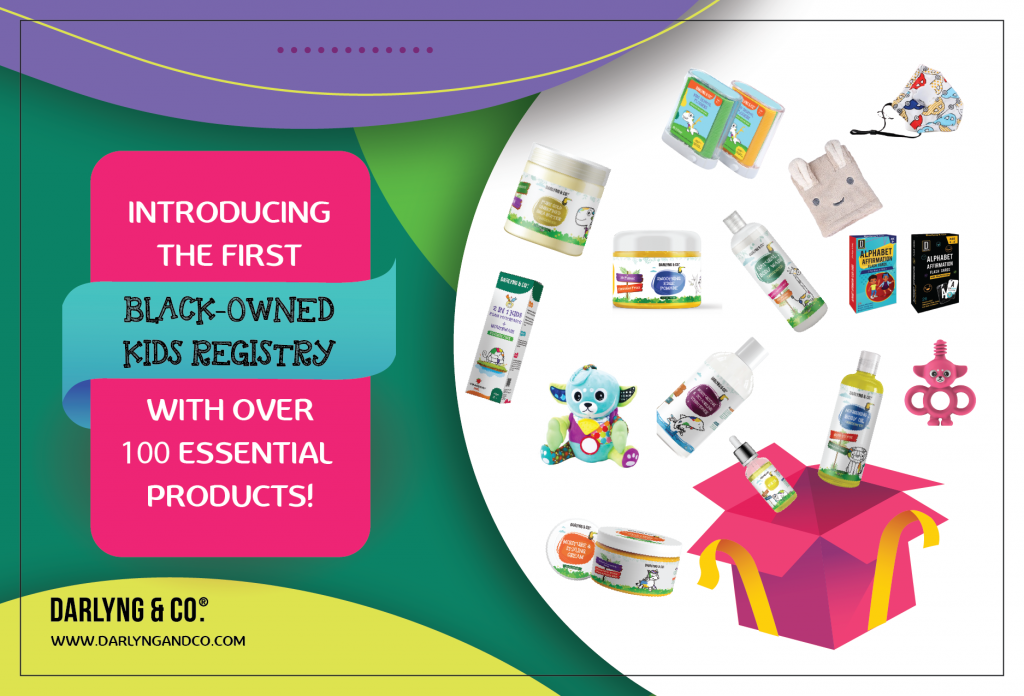 Virtual baby showers have become the new norm, and the Darlyng & Co. gift registry allows parents to curate their baby must-haves in one place. This also allows parents to support Black-owned businesses while allowing their loved ones to shop safely from their homes. No one has to miss out on the experience. As simple as ABC, all one needs to do is create their registry and share the private link with friends and family. They will be able to easily shop the gift registry, and the company will deliver beautifully wrapped gifts with a handwritten note if requested. Whether you're newly expecting, celebrating your little Darlyng's first birthday, or making your kid's holiday list, everything can now be created on the registry.
When asked what this means for the brand, CEO Tara Darnley said: "This idea was inspired by the increased support we've received in recent months from customers now wanting to support Black-owned businesses and seeing our Darlyng parents not be able to have their regular baby showers or receive support during this time from loved ones. We are making it easier for them to not only shop Black but have their families and friends safely shop for them. Though there are tons of larger registries, what makes us different is our curation of diverse and unique products made by Black founders and even our corporate partners like Chase Bank are now supporting our initiative by partnering with us to gift their expecting clients."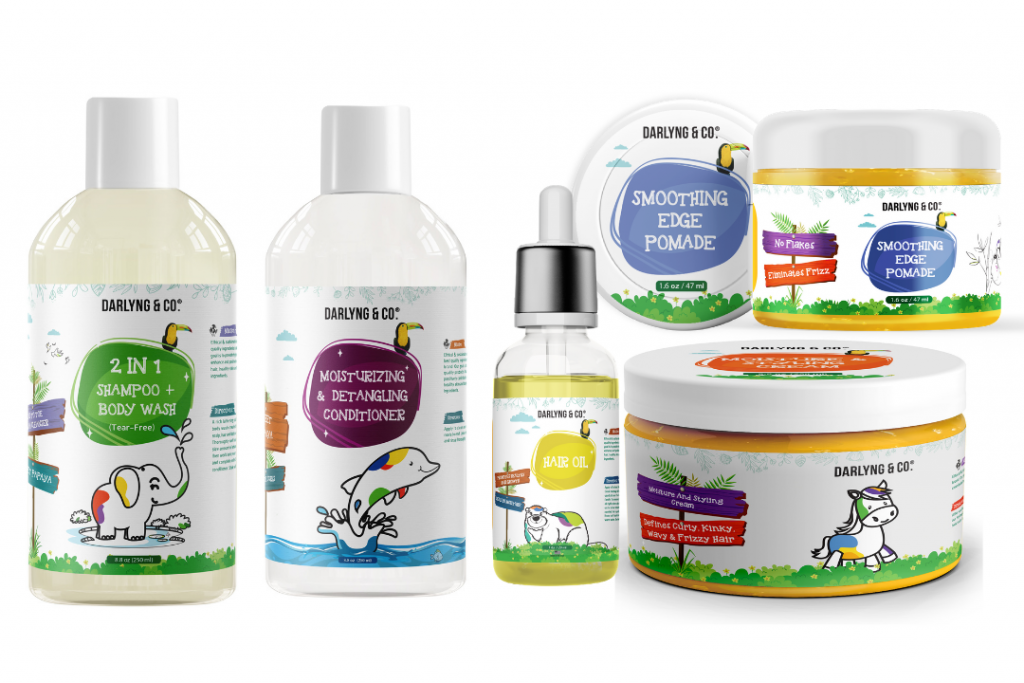 Founded in 2014 by Carl and Tara Darnley, Darlyng & Co. introduced their first invention, the Yummy Mitt Teething Mitten, which was inspired by their then-teething two-month-old daughter. Their product selection has grown to over 100 items including oral care, diaper bags, sippy cups, suction bowls, apparel, and more. Their vast range of products is also affordable, offering parents the ability to shop unique items from $3.99 to $99.
Continuing their commitment to giving back to the community and supporting other small businesses, you can expect to shop even more Black-owned kids brands on their gift registry in January 2021 as they prepare to partner with other brands for young children.
Darlyng & Co. was created to ensure that parents have access to non-toxic, eco-friendly, safe, and innovative products. Their large catalog of products is easily accessible on their website, and the company also guarantees orders will be shipped in 24 hours.
To learn more about Darlyng & Co. and to create your own registry, you can visit their website.
Website | Facebook
Watch Video: https://www.darlyngandco.com/pages/gift-registry
--
Media Contact
Darlyng & Co./Sarah McArthur
Contact Number: 929-376-8584
info@darlyngandco.com
www.darlyngandco.com