Find Diversity & Representation with Kaleidadope - OBWS 2020 Innovator of the Year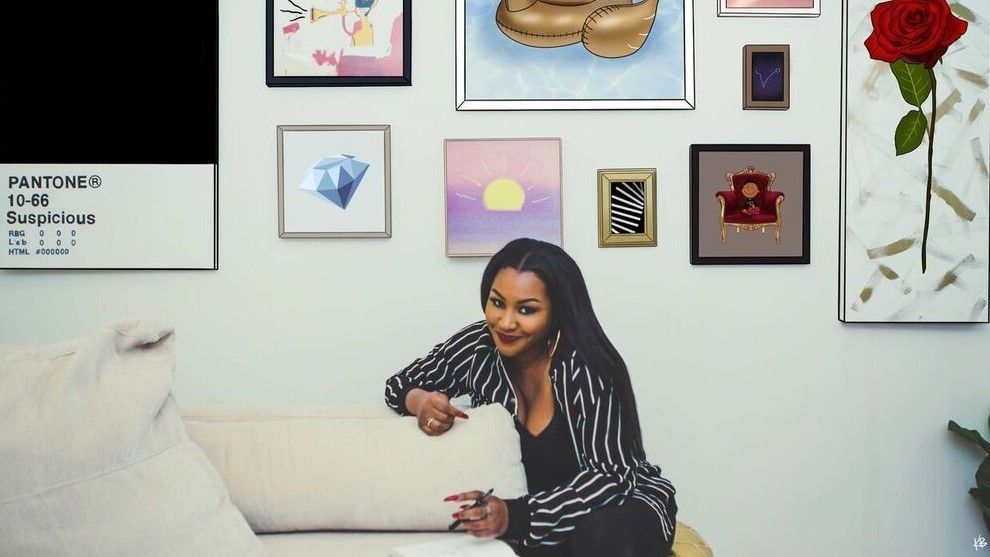 At Official Black Wall Street, Black entrepreneurs are celebrated every day. In August, we took it one step further by recognizing and rewarding the creative and innovative minds of trailblazing entrepreneurs. Krystal Banner, the CEO and designer behind the brand Kaleidadope, rightfully earned the 2020 Innovator of the Year Award.

Kaleidadope is a company that initially specialized in self-published decks. A painter, Banner noticed a lack of diversity and representation which led her to create decks of cards that included inspirational quotes, positive affirmations, and even tarot cards. Her company has continued to grow and now offers greeting cards, accessories, and apparel. Inspired by her experience as a painter and Black culture, the goal of her brand is to speak to the Black community. And while she hopes her collection of products will give everyone the proper tools for inspiration and self-discovery, she admits that the process wasn't always easy for her.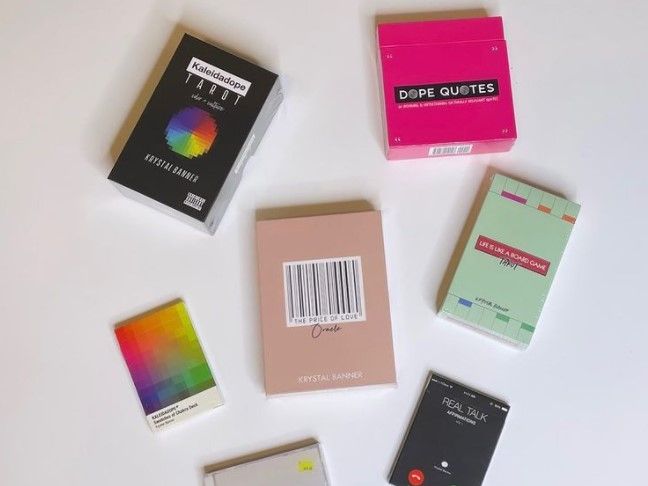 When asked about her biggest obstacle, she will say that it was herself. She says: "The biggest obstacle I've had to overcome has been dealing with my own inner critic and self-doubt. I tend to overthink and get very hard on myself." And while she has overcome her struggle, it has helped her develop her life philosophy to "trust yourself." By trusting in herself and her intuition, she has also become cognizant of energy. Not only has she adopted meditation, but she's also incorporated positive affirmations like the ones available from her company.

Banner is an obvious mix of positivity and creativity, which is directly represented in her products. While she loves to be uplifted and motivated, her favorite part of her business is the creative process. A system that flows naturally, her ideas tend to reflect facets of her personality. When creating, her goal has always been to develop products that she loves and would want to receive, but that's not where her goals end.

In the near future, the CEO hopes to continue to grow her brand while also lending her knowledge and experience to budding entrepreneurs through informational seminars. As someone who had to navigate through cultivating her artistry on her own, she hopes she can give back and support the creative efforts of others. And where does she see herself in 10 years? Having started her career as a painter, Banner has long term plans of showcasing her work in an art exhibition or gallery showing.

Passion is one word that leads Banner's life. It can be seen from the inception of her company to her goals for the future. When asked to offer words of advice for Black entrepreneurs, passion also leads her answer. She stated: "My advice would be to start with something you're passionate about. Passion will get you through when you're tired, discouraged, overworked. Believe in yourself and build a community. Be willing to work for what you want, and don't let the challenges of being a Black business owner deter you. Keep going."

Krystal Banner's creativity, passion, and entrepreneurship led to her winning Official Black Wall Street's first-ever Innovator of the Year Award. And the accolade is well-deserved. Banner appropriately describes Kaleidadope as "colorful," "divine," and of course, "dope." Just see for yourself.