Elite Hair Care USA Solves Hair Loss & Alopecia in the Black Community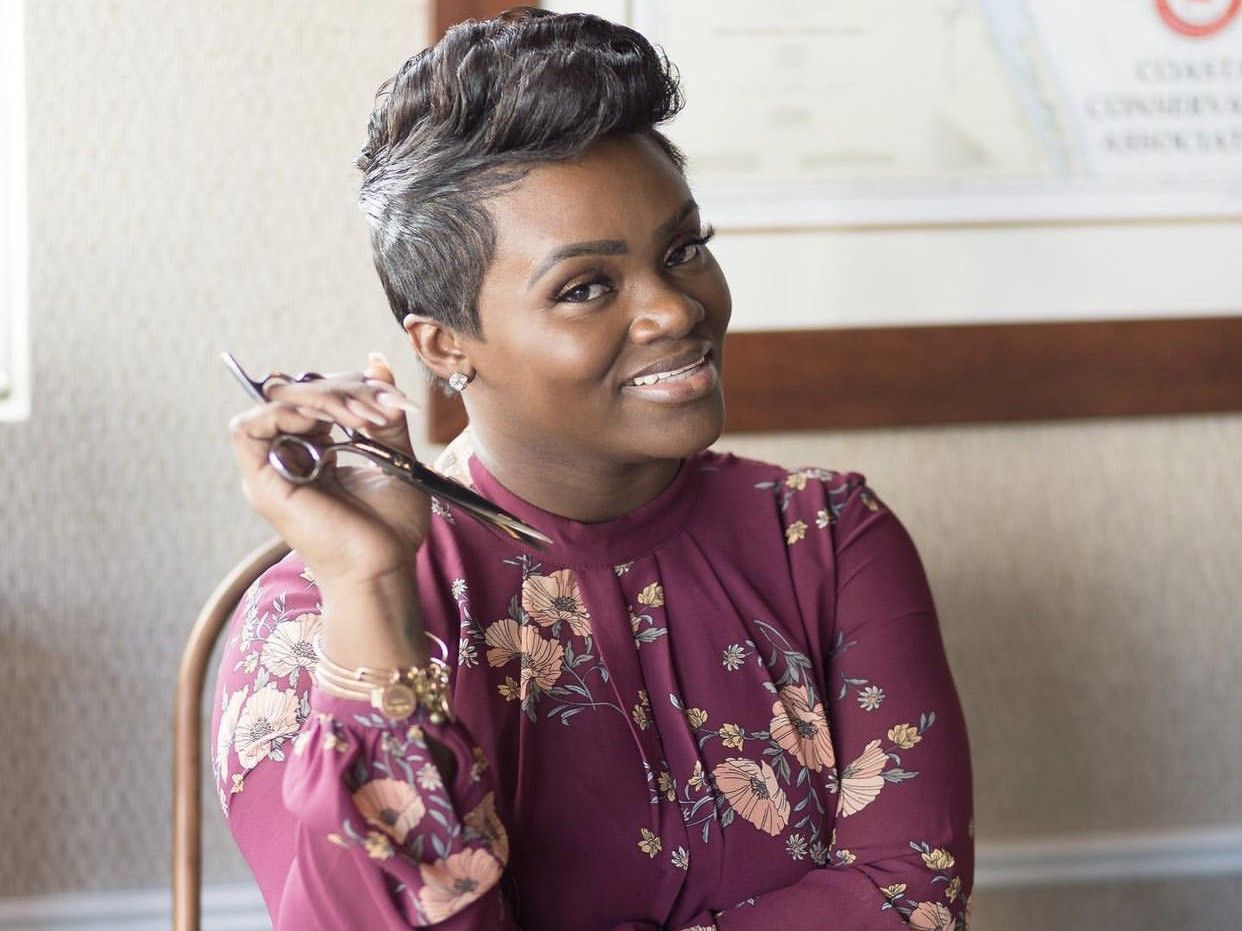 Hair is always a hot topic in the Black community. You have women with natural or relaxed hair. Some wear weaves or wigs. Transitioning from style to style, a lot of stress is put on the scalp. While telling someone they "snatched your edges" is a compliment, no one really wants their edges snatched or struggling. In comes Crystal Williams and Elite Hair Care USA. What started as a race to figure out how to do her hair before her high school graduation, Crystal started her career by placing ads on Craigslist. Her drive and hard work would eventually lead her to a quickly growing hair care business and more than 250,000 subscribers on YouTube.
Elite Hair Care USA is more than just products for your hair needs. It's learning how to take care of your hair. It's recognizing your problem and equipping yourself with the tools to fix it.
We had the opportunity to talk to Crystal Williams about Elite Hair Care USA, how the company got started, and where you can see the brand in the future.

Jouviane: So cosmetology is a hot trend right now and tons of people are diving deeper into the beauty industry. How did you get started in cosmetology? What inspired you to pursue it as a career?
Crystal: When I was younger, I didn't know how to do hair and neither did my parents. Since no one in the house knew how to do it, they would take me to the salon to get it done. A few years later, I ended up getting thrown into a pool the week of my graduation - and that's when I had to learn how to do my own hair. From that moment, I came to the realization that if I can do this to myself then I could do it for others. I was really young; I was in high school. Graduation was coming up and I told myself, "I can make this into a money making business." So I turned my mom's pool den into a salon. I put ads on Craigslist for $15 wash and sets, $5 wash and sets - anything just to make a little bit of money.
My first successful week, I made $300, and you couldn't tell me that I didn't make a million dollars that week. From that moment, I said "This is going to be me." I can make money doing this on the side and I can still work a job. That was my concept for quite some time. I started realizing that I wasn't able to get the clients that I really wanted. I never envisioned myself doing work on celebrities, but I saw myself doing the hair of middle class, older women because I knew that most younger girls weren't able to pay me what I knew I was worth. That's when I decided to go into a salon to see what I could do. I went into a salon suite, and it just started from there.
I tried to start my own product line maybe three times before Elite Hair Care officially launched. Three times I failed, in my opinion. I didn't get the response that I thought I was going to get. I didn't get the support that I thought I was going to get. The products also weren't selling because I wasn't pushing them.
One day, I went to this seminar by another hair care company, and during the seminar, I paid for a VIP session, and during the session, you tell them your ideas and your problems, and they give you their knowledge. I explained that I wanted to release a serum that contained CBD that I knew would help regrow clients' hair who had alopecia. I was afraid. I told her that I was scared, and everyone in the room looked at me and said I better get moving before someone else does it. From that moment, I decided that I was going to launch this product and put my all into it.
I launched my first product, the Goddess Hair Care Serum, on April 20, 2019, and at this moment, I've already experienced tons of growth into my second year. Throughout the process, I just worked very hard. My office was one of the bedrooms in my house, and I hand bottled everything. I handmade all of my products. I worked every night, from about 9PM after my children went to sleep to about 2AM in the morning fulfilling orders. As the company grew, I knew I couldn't do it by myself. I eventually moved my workspace to a 300 sq. ft. building which was probably the size of my bedroom. We began processing orders there and we outgrew that space within a year. Afterwards, we moved into the 1400 sq. ft. building we're in now, and we've outgrown that in less than six months. Now, I'm looking for a bigger space because we continue to grow very quickly.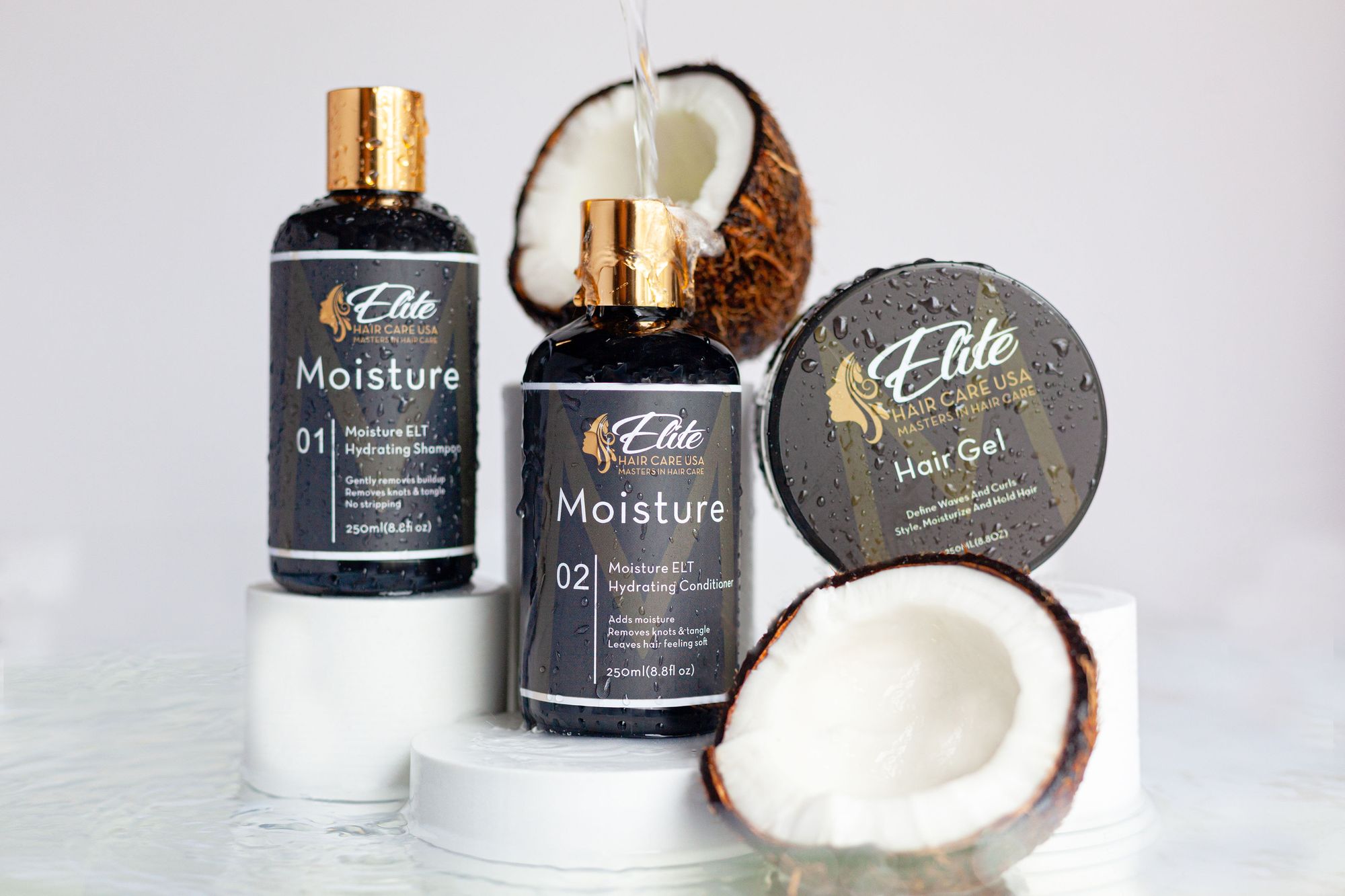 Jouviane: You mentioned the desire to create products for people with alopecia as well wanting to start your own hair brand from the start of your time as a stylist. What pushed you to focus on this condition and what motivated you to make the move from working in a salon to establishing your own brand?
Crystal: Being a hairstylist is great, but it's like this. You can have an amazing week and next week, 90% of your clients cancel. I already knew that standing behind my chair wasn't my life's goal because you can't retire being a hairstylist in the Black hair industry. It's very complicated unless you're very disciplined. There are stylists who are 60 and 70 years old, and they're still standing behind their chairs. I had these clients coming in - I specialize in hair care so I don't do weaves or a lot of those other services any longer. I noticed a trend in my clients coming in who would ask the same questions. Does my hair look healthy? I have this spot here, what can I do about it? And I knew this could be an opportunity to set myself apart because I knew no one understood the power of marijuana or CBD. And while I don't smoke, I knew what it could do in a medicinal way.
I decided I would try it. I would step outside the box and see if it could really benefit my clients. I got a lot of positive feedback from them which is when I started slowly backing away from my hair. I knew that if I was ever going to be successful with Elite Hair Care USA, I needed to be more active in it. Standing behind my chair five days a week wasn't allowing me to be as active as necessary for a large, growing business of only three people.

Jouviane: Learning more about your business and Elite Hair Care USA, I would definitely describe it as fast-growing, but I'm curious to know. How would you describe Elite Hair Care USA in three words?
Crystal: Innovative. Non-corporate. Caring.

Jouviane: Elite Hair Care USA isn't a company that stays in one place. Where can potential clients find you and what services do you still offer?
Crystal: My home base is in Orlando, Florida. I've been in Orlando my entire life. While I was born in Chicago, I was raised here. Just last year, I started out doing a tour, but then COVID happened so I ended up not being able to do it. The tour was less about me doing hair and more about educating women about being what I call a "boss babe" in the matters of business and hair care. It was a seminar and I would do one day of doing hair and the other was for the Boss Babe's event where I could have a candid conversation with women and teach them hair care basics.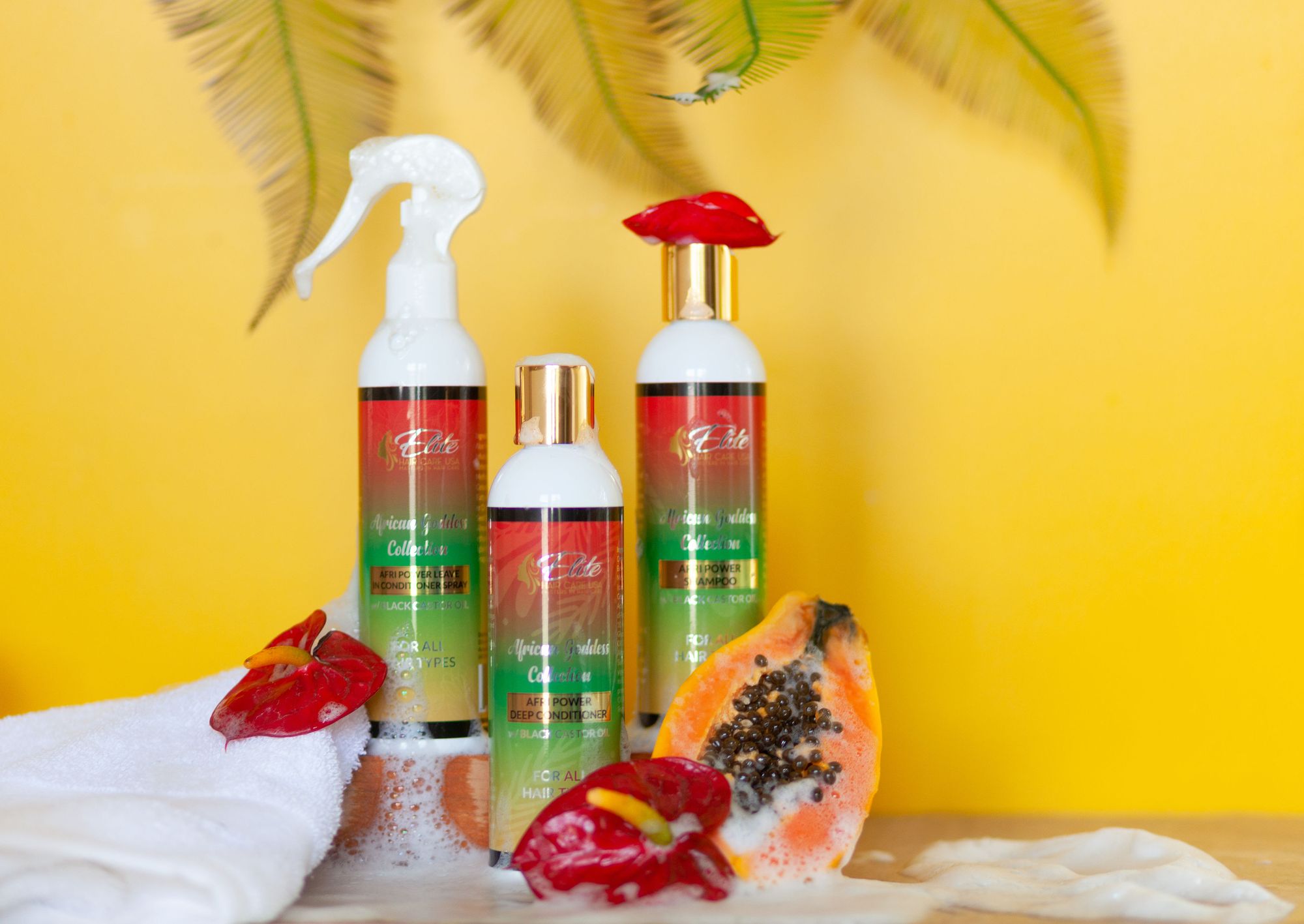 Jouviane: I'm sure the pandemic stopping the tour wasn't a highlight within Elite Hair Care USA, but as you've grown the company, what would you say has been the biggest obstacle you've had to overcome and how did you manage it?
Crystal: My biggest obstacle was learning how to grow. You can easily watch people, but you're not going to get the resources that you need to be as successful as you want unless you literally do trial-and-error. I've done a lot of trial-and-error. I've made a lot of money-costing decisions. This industry is very closed-mouth where people don't want to give out a lot of information. So that's been my biggest challenge. I know how to make my products - I do that every single day. I've been my own chemist for a very long time, but when you get to a certain point, it's go left or go right, and no matter the direction you go in, you're still left in the dark because you don't know where. So I've definitely managed to overcome this myself through testing the waters and trying and failing until I've succeeded.
Jouviane: Elite Hair Care USA has grown exponentially in the last few years. Where do you envision it in the next 5 years? 10 years?
Crystal: Elite Hair Care USA will be on every major retail shelf in the continental United States. That's where I see this brand going.
Jouviane: Speak it into existence. I'm with you. Elite Hair Care USA has a lot of products available through the brand. If you could recommend only two products, or your two favorite ones, what would they be?
Crystal: The first would be our Super Goddess Regrowth Serum. The second would be our Goddess Hair Repair and Growth Shampoo & Conditioner.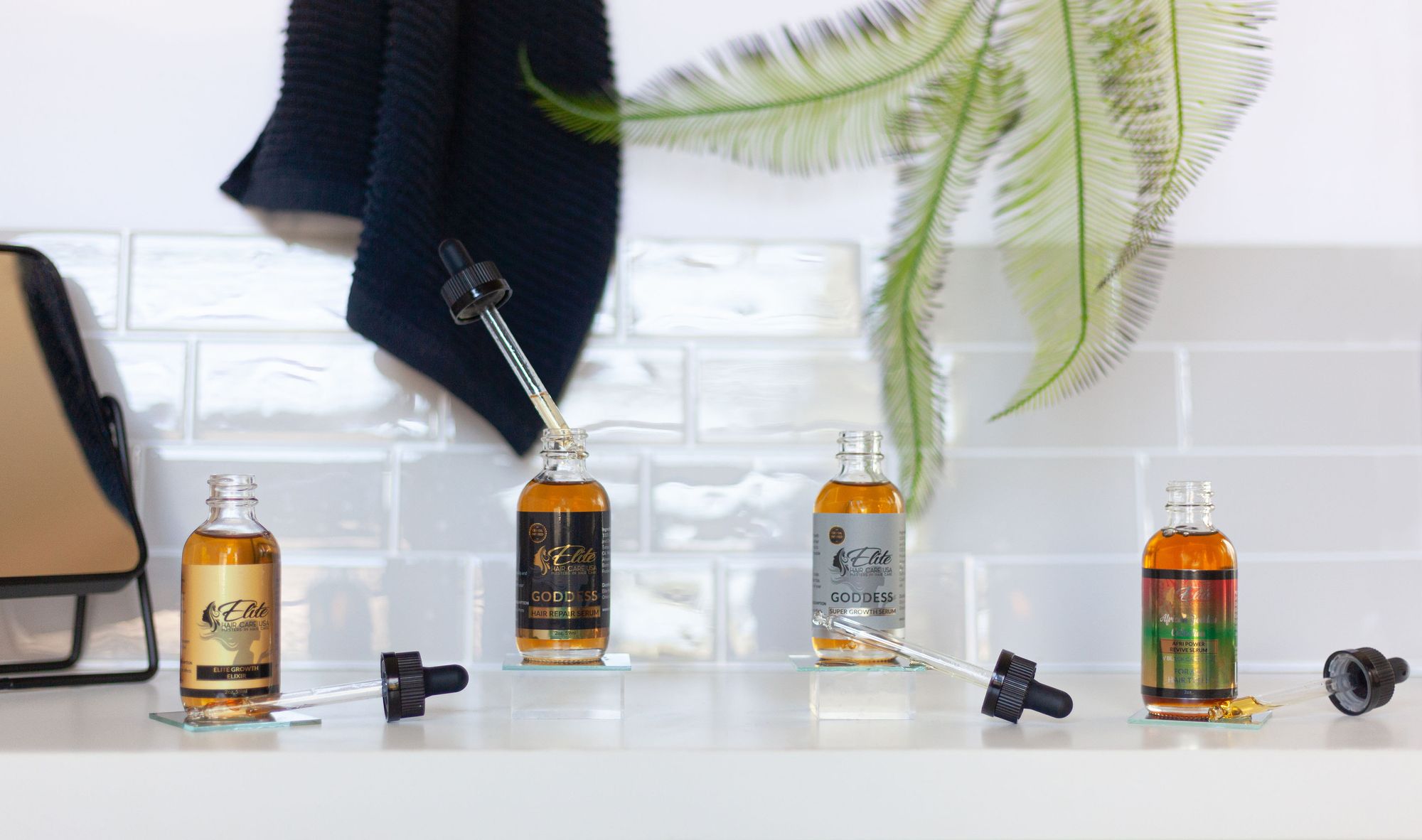 Jouviane: How do you decide what products you're going to feature on your site and who and what to cater to?
Crystal: I already put myself into the box of hair repair, retention, and growth. I see the market for clients dealing with hair loss issues, specifically in the Black community because we do so many things to our hair. I put myself in the scope of hair loss. Black women, and even Black men, use my products. Alopecia and hair loss - that portion of the industry is my home. One good thing that I can say about Elite Hair Care and how I've been so successful is because I give free education. I built my YouTube from 5,000 people to 230,000 people in less than two years.
Jouviane: As the expert, what advice would you give to men or women who are experiencing hair loss and don't know where to start?
Crystal: Evaluate the situation first. Some people know when their hair loss is a direct effect of something they did. For example, if you had braids that ripped out your edges, you would know. Other people don't know. Even though I have natural products, I am still into modern medicine. From that point, start with your dermatologist. Let them know what's happening. I can't do blood work but they can. From that point, once they're able to help you with a diagnosis for a particular condition, that is when you would bring yourself to Elite Hair Care.
Jouviane: If there was one thing you could tell people about Elite Hair Care USA, what would it be?
Crystal: We're a company built on real life terms that is willing to help each and every person that comes to us.
For more information on Elite Hair Care USA, visit the website: Elite Hair Care USA
Follow Elite Hair Care USA on social media:
INSTAGRAM | FACEBOOK | YOUTUBE