Buy Black: The 2021 Black-Owned Holiday Gift Guide | The Best Brands for Fashion, Kids, Home, and More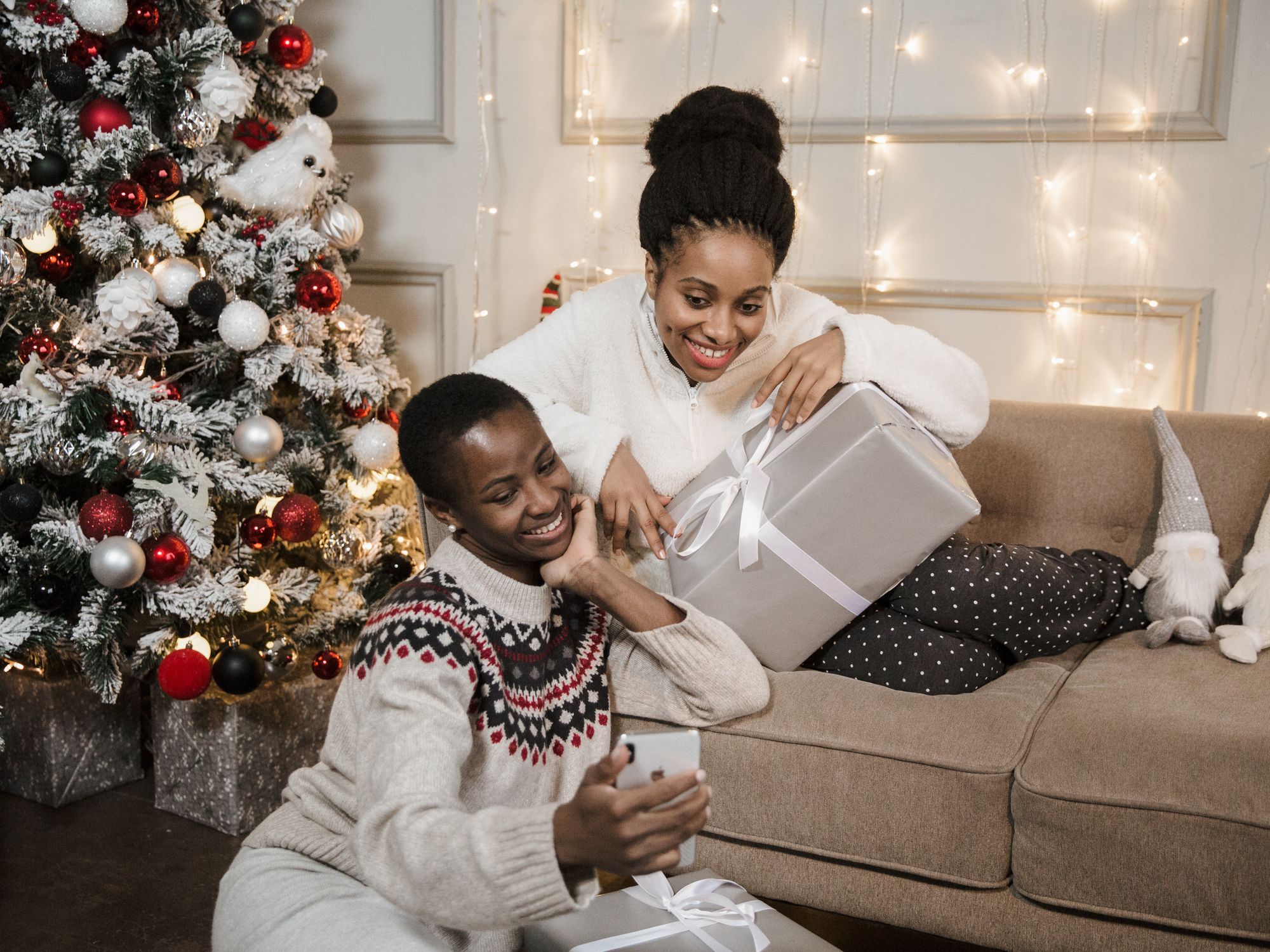 The holiday season is HERE! There are a few weeks left to shop, but don't let them sneak up on you. It's time to shop for your friends, family, and even yourself. Whether you're looking to put presents under the Christmas tree or give out gifts during the seven days of Kwanzaa, look no further. Here is our OBWS 2021 Holiday Gift Guide.

Nappy Head Club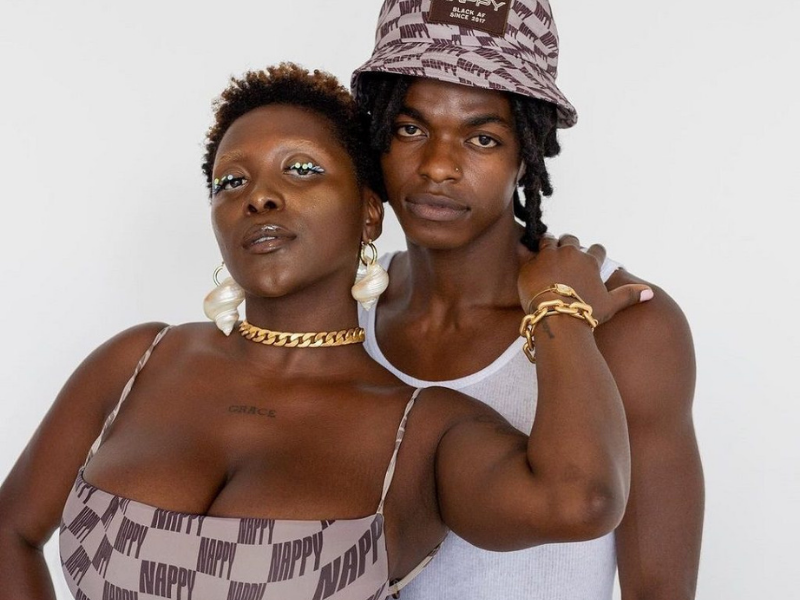 Rachel Topping and her sister were fed up with the lack of representation of Black people when they decided to create Nappy Head Club. After having their features excluded from conversations about beauty in the mainstream media, they decided to explore and celebrate their identity. The duo wanted to celebrate this newfound pride of self which is demonstrated in their brand — Nappy Head Club. Not only is it a lifestyle brand, but it serves as a source of information, tools, and community. Nappy Head Club is for anyone who has ever felt shamed, excluded, or underserved.
Secret Scents of Ella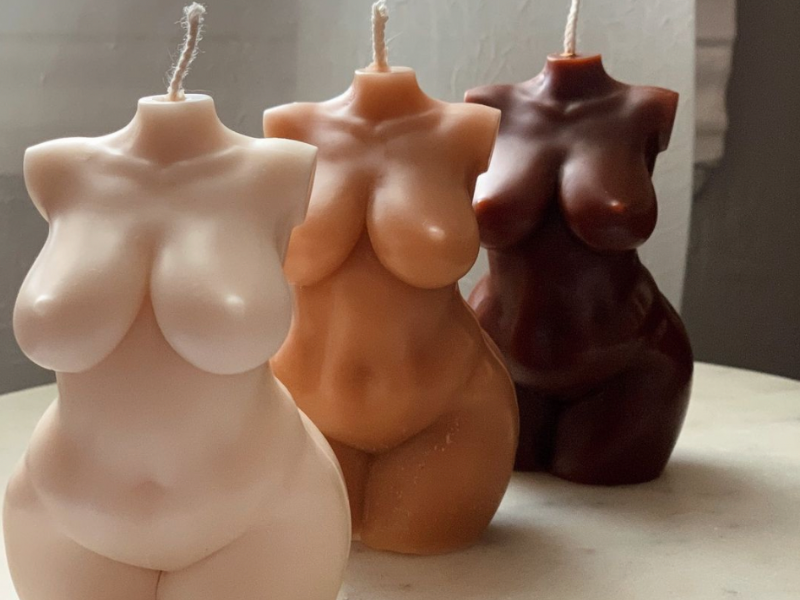 Secret Scents of Ella is filling the need, desire, and space for self-care in the Black community. To allow Black women and men to explore this in the comfort of their homes, Secret Scents of Ella was created. It is more than a candle brand. It is the beginning of a movement where the Black community can create lasting memories through scents. Ella, the founder of the brand, wants every "Candle Bae" to feel like the best version of themselves when burning her products whether it helps them feel more confident, sexier, seen, or represented.
Sew Light LLC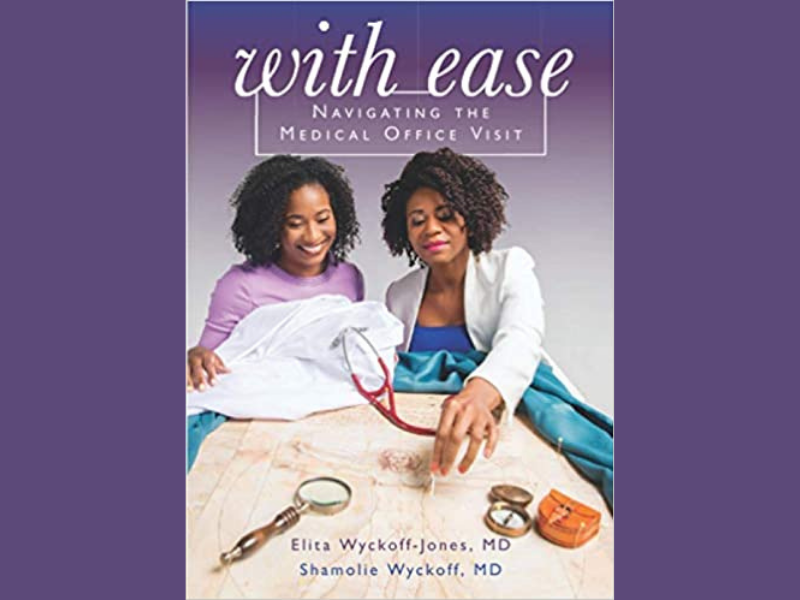 Sew Light LLC is bringing you the book "With Ease: Navigating the Medical Office Visit." Written by doctors and sisters Shamolie Wyckoff and Elita Wyckoff-Jones, this book helps patients facilitate clear communication when they enter an examination room. "With Ease" is meant to help patients achieve comfort with their healthcare providers. It also seeks to help them develop better relationships with their bodies so they can make informed health care decisions aided by their doctor's recommendations.
Dr. Flava Spices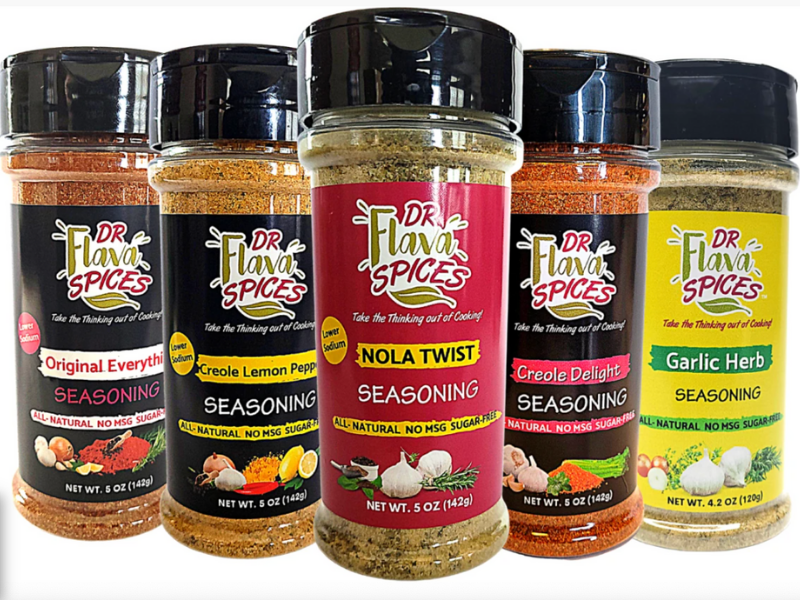 If you need some new flavors to spice up your kitchen, look for Dr. Flava. As a pharmacist of 15 years, Dr. Tremaine Jones Afetorgbor sought to help people with preventable diseases like diabetes, hypertension, and high cholesterol. Realizing that health begins in the kitchen and that healthy food can still have "flava," she began creating her own spices. Dr. Flava Spices was inspired by her mother and grandmother and now has thirteen "flavas" including Creole Lemon Pepper, Onion Pepper, and Spicy Cajun Twist.
Your Beatitudes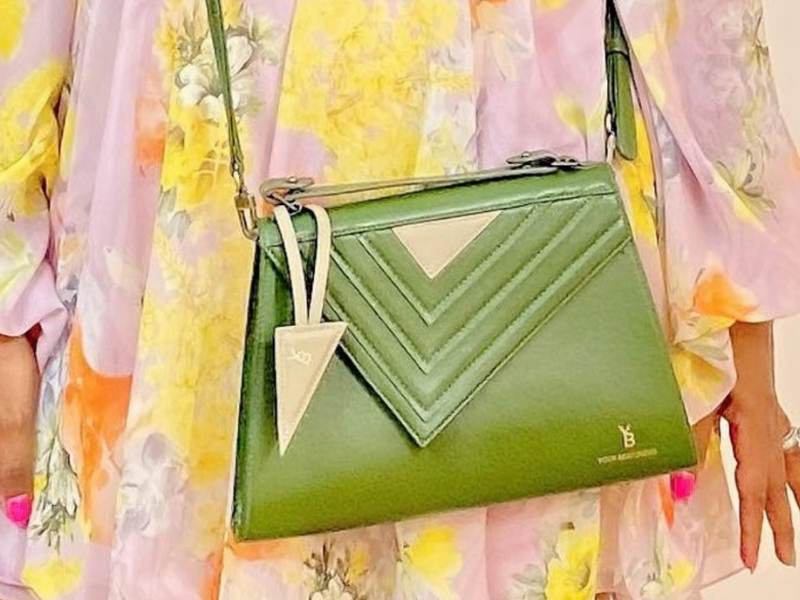 Mrs. Que, the founder, was reintroduced to the Beatitudes in 2009 while serving on the Celebrate Recovery Ministry in Austin, TX. This allowed her to heal and drove her to share this with others. Your Beatitudes is a Christian lifestyle and apparel brand created to empower women to increase their faith and transform their attitude to one of the Be-Attitudes (Matthew 5:3-11). The brand designs luxury handbags and accessories that carry an inspirational message. It all started with The Elizabeth purse — the first spiritual, sustainable, and stylish luxury purse.
NCMPRBL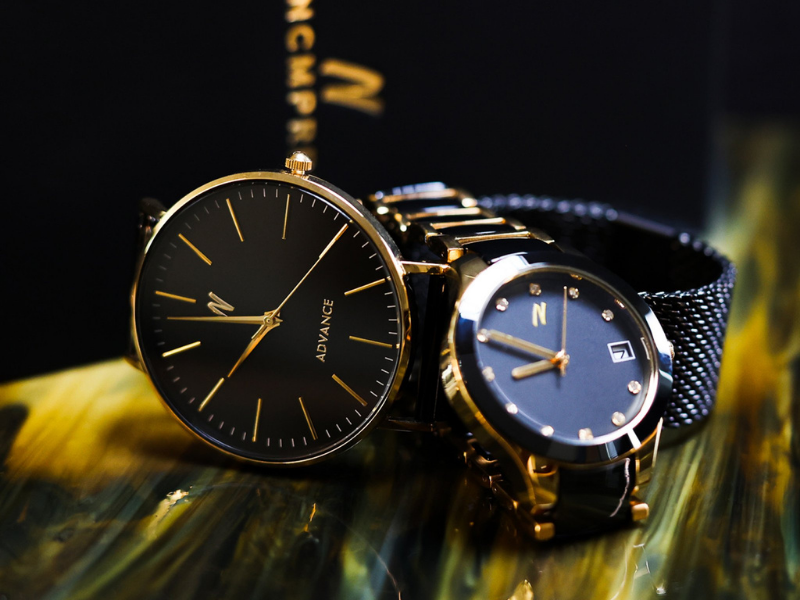 Don't be regular, be NCMPRBL. Dr. Mario McCoy, the founder of the brand, wanted to merge culture with confidence in the ultimate fashion accessory - watches. McCoy has a few beliefs that he inserts into the brand. One, exclusivity is essential. Two, scarcity meets demand. The brand centers on enhancing desirability and aims to provide customers with symbolic value and superior service.
K.Whilbeads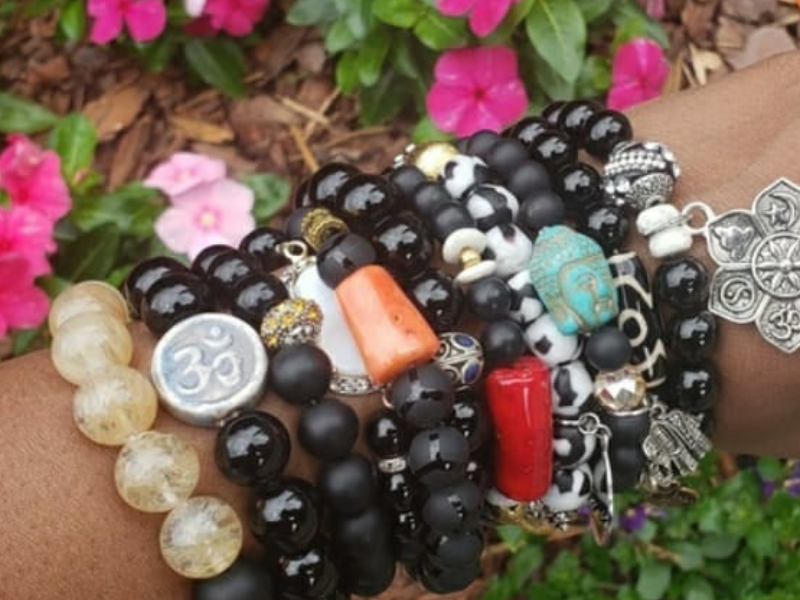 K.Whilbeads was launched in late 2018 by Kay Whilby. Her inspiration to start this jewelry brand came during a season of transition in her life. Whilby worked as an administrator at an elite New York private school before she decided to relocate to Georgia and return to the classroom as a full-time teacher. With the support of her brother, she was able to launch her collection of bracelets, necklaces, earrings, and more.
Luna Pearl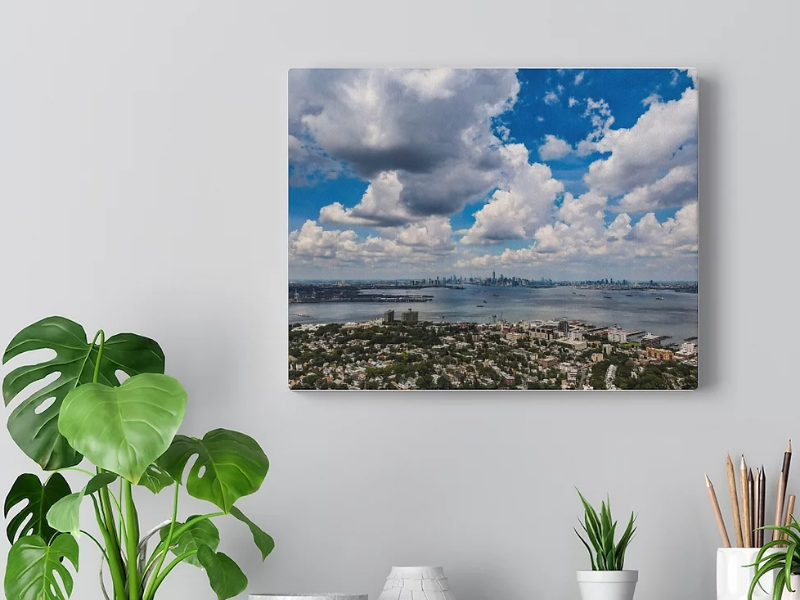 For all your photography needs, check out Luna Pearl. Born and raised in New York City, the photographer demonstrates the ability to connect with people and places through her work. Formerly a hobby, photography is now her passion. While her work is primarily focused in the tri-state area, she is available to travel upon request.
B.Eclectic Brand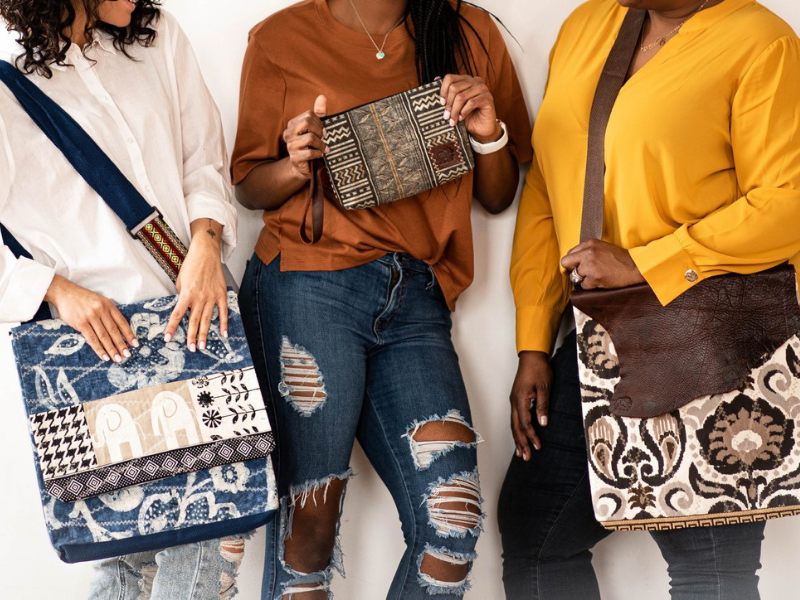 B.Eclectic is a Black-owned fashion brand based in Columbus, Ohio. Inspired by travel, West Indian culture, and diversity, the brand has a unique collection of handcrafted bags and stylish accessories. Originally a mother-daughter boutique under the name Aerryel & Perymon Boutique, the business began to grow and was rebranded in 2019. The Black experience is very unique and diverse and the use of "eclectic" is a fitting word to represent our community of different backgrounds.
Cashmere Moon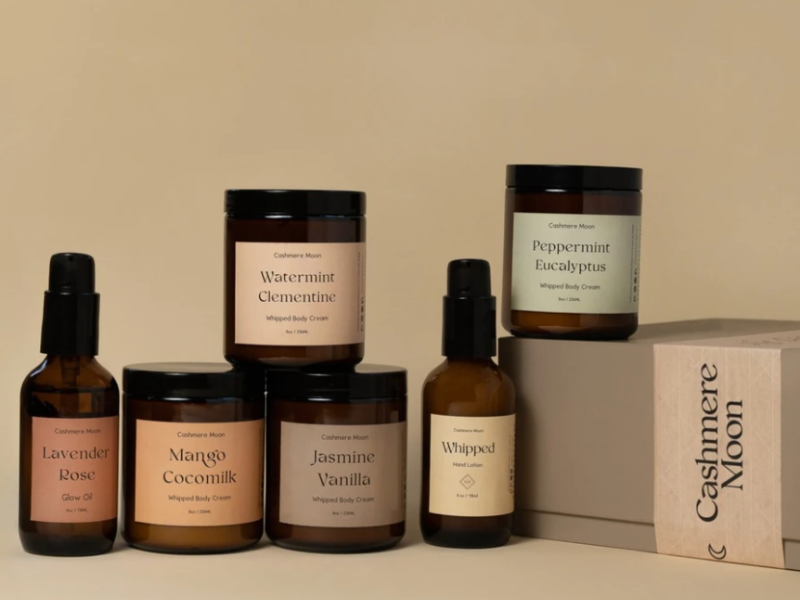 Cashmere Moon is an indie beauty and body care company that makes products to nourish the skin. Both vegan and cruelty-free, the brand takes pride in its list of ingredients and the benefits they post for the skin. Their products are clean — made without dyes, coloring, parabens, sulfates, or harmful toxins. Their packaging is minimal to be supportive of the environment. While Cashmere Moon is available online, they've also partnered with Thirteen Lune + JCPENNEY to sell the products in ten stores around the country.
Conscious Loose Teas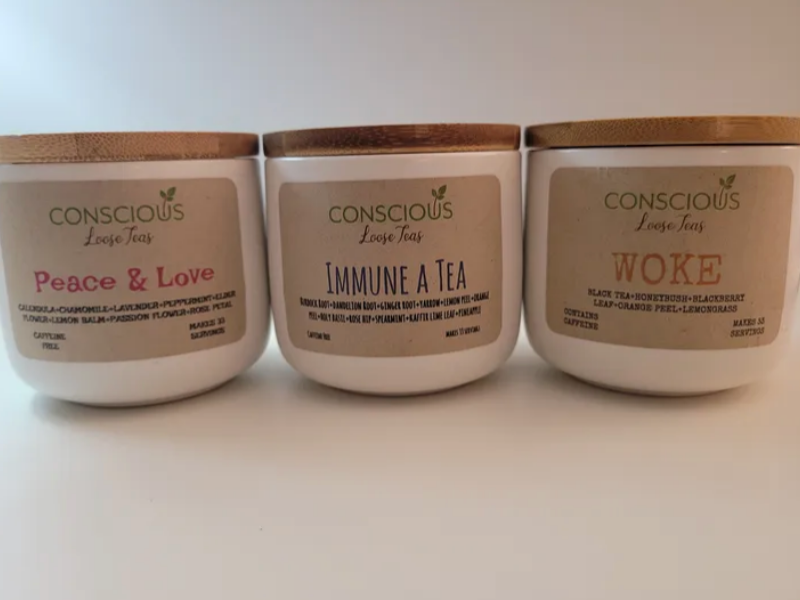 There are coffee drinkers and there are tea drinkers. If you're the latter or love coffee for the caffeine, look no further than Conscious Loose Teas. The brand offers a collection of natural ingredients in products like the Immune A Tea, Peace & Love, and Woke. While many of their products are caffeine-free, their popular Woke is the caffeine boost many need at the start of the day alongside ingredients like black tea, honeybush, and orange peel.
Queen Irie Designs Inc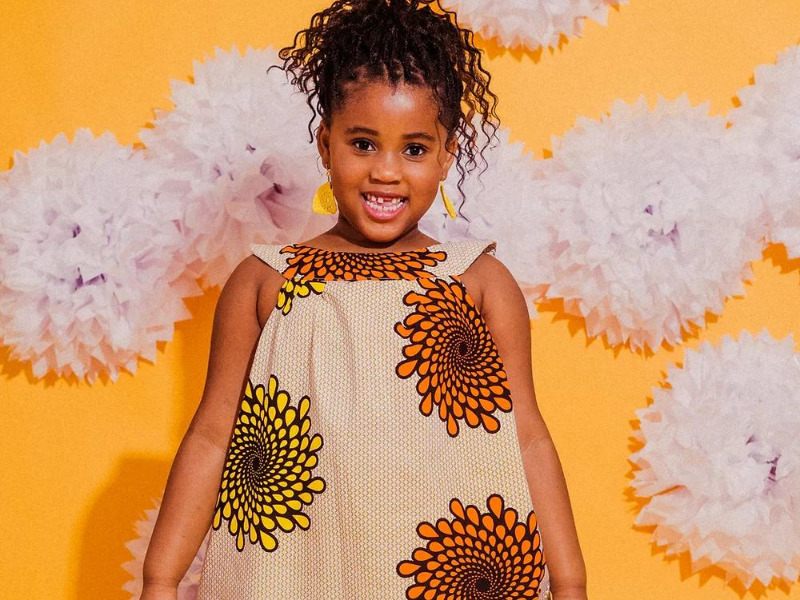 When two immigrant women, one from Jamaica and the other from the Ivory Coast, moved to the United States, they would eventually join forces and create Queen Irie Designs. The brand showcases both their heritages through wax prints and island-inspired fabrics. Perfect for younger girls, the brand has an impressive collection of printed dresses.
Wax & Wonder by Afropolitan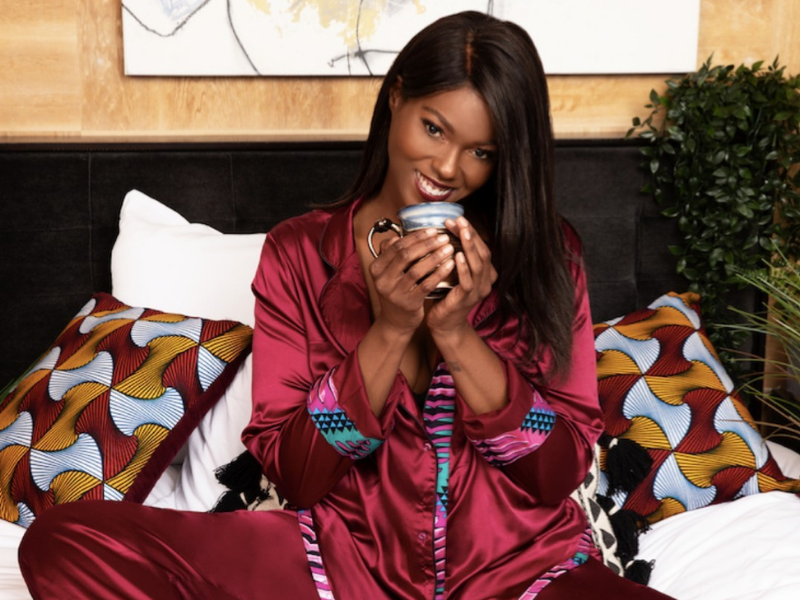 Wax & Wonder by Afropolitan was founded by Tianna Sherman-Kesselly. Born in Liberia but raised in the United States, Tianna spent her youth wearing African prints as a way of expressing her Liberian culture. After moving back to Liberia in 2008, she began working with Liberian artisans to help create her wardrobe. Two years later she launched the Afropolitan flagship store before introducing her designs to the United States in 2016.
Melabebe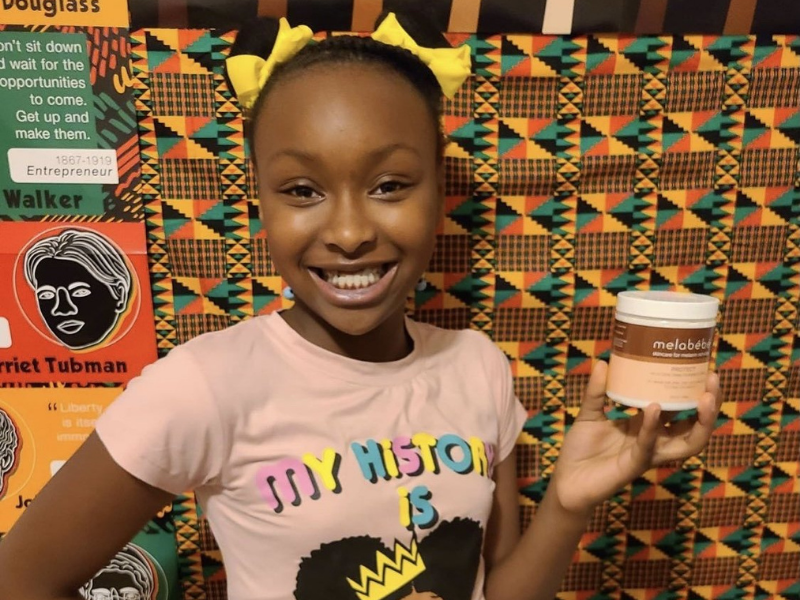 Melabebe is a skincare brand for melanin-rich kids. Founded by Kelli, she created this brand to nurture her daughter's sensitive skin. It started during her maternity leave where she began creating all-natural homemade skincare products for her newborn. Once she realized there was a gap in the market for products geared towards kids of color, Melabebe's founder decided to share her products with other parents who were looking to take care of their children's skin — just as she was.
BGV Collective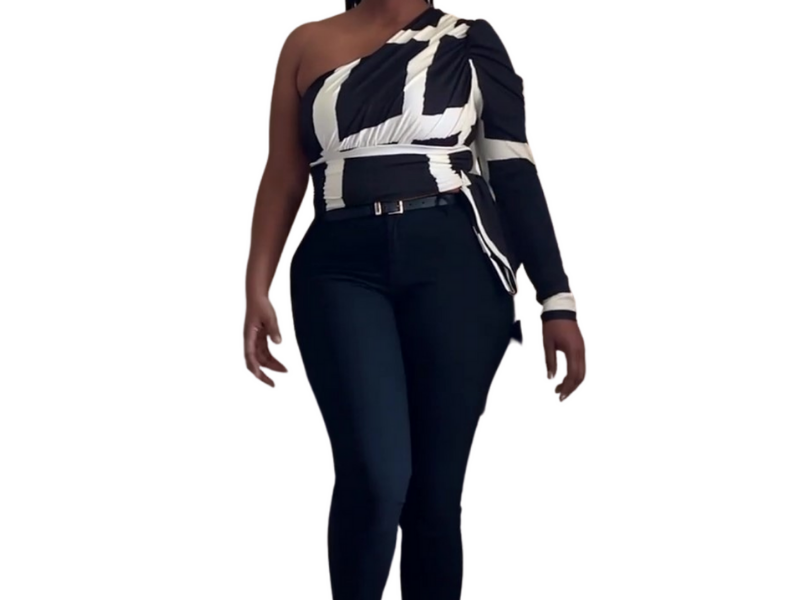 Founded in 2021, BGV Collective is an apparel and lifestyle brand that offers fashionable clothes for women of all shapes and sizes. The brand carries a versatile collection of clothes that can take you from date night to a night out with the girls. Women can shop their collection of tops, outerwear, jeans, dresses, and matching sets.
Sensational Kreations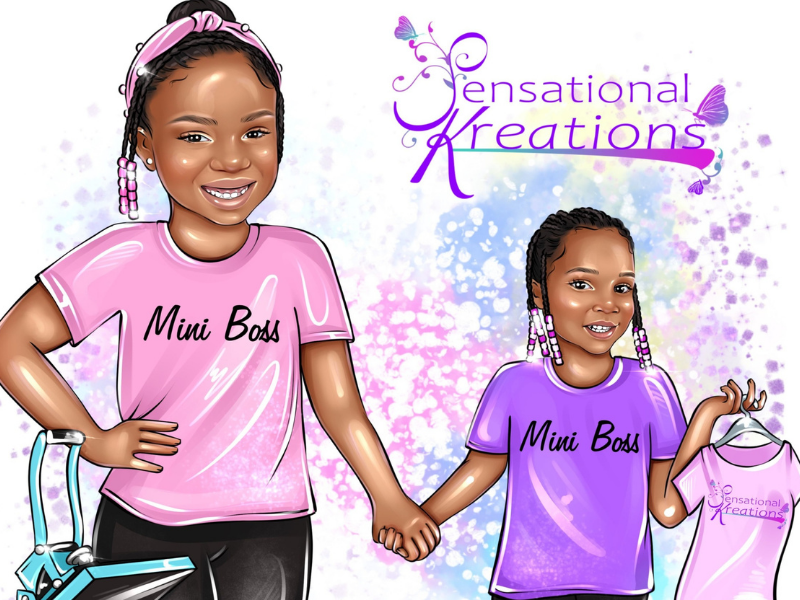 Sensational Kreations was launched by kidpreneurs Jazaria and Shamaiyah. With the help of their mom, Dr. Shatrela, they have grown the brand to an arsenal of custom shirts, bags, masks, and more. While the girls bring their creativity to life, mom uses her experience in business ownership and as a business educator to guide the business in the right direction.
Yeaux Mama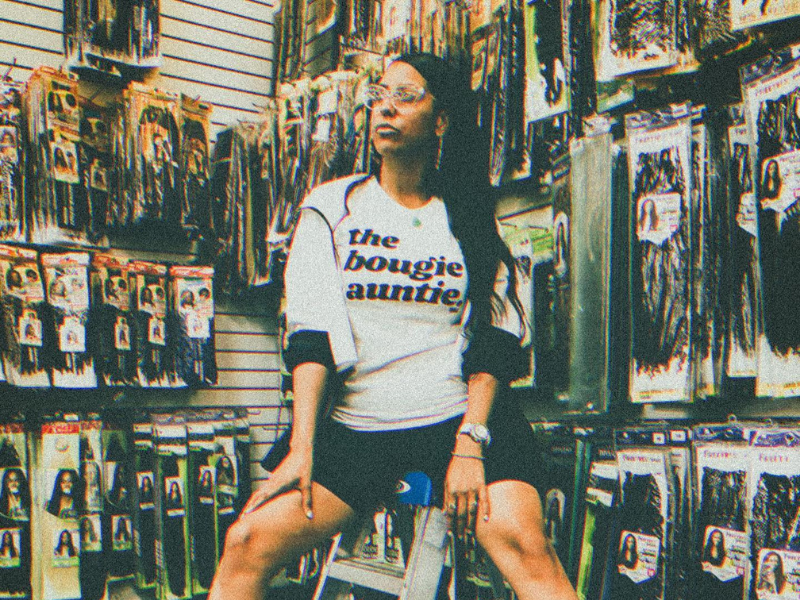 Yeaux Mama is a Black woman-owned online store based in Atlanta. The store officially launched in 2019 to represent Black women's love. Their mission is to create items for Black women out of love for Black women. The brand embraces the conflicting versions Black women have of themselves so they can find solace in the many facets of their personality. The items behind this brand speak to loving every part of ourselves — the ratchet, the scholar, the spirit, and the gangster.
My Beautiful Fluff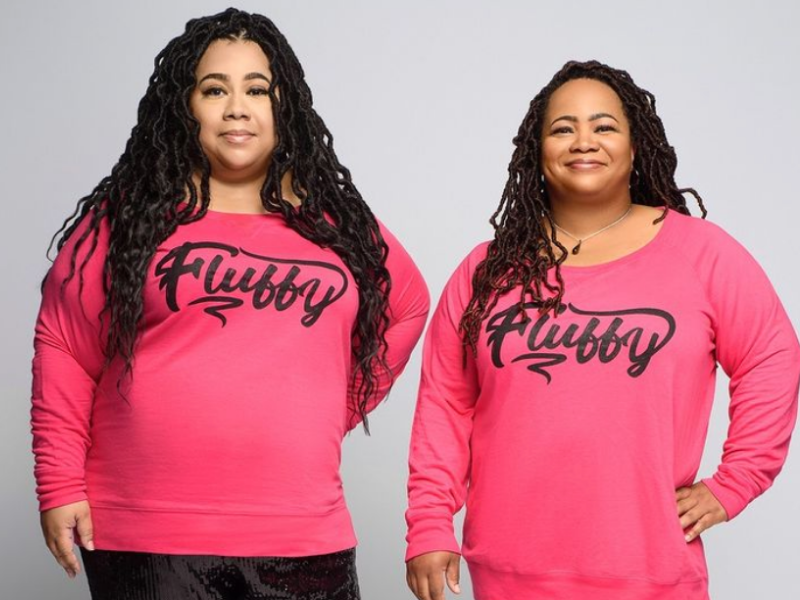 Brittany Washington started My Beautiful Fluff as a way to embrace her journey back to natural hair. During the transition, she wanted a t-shirt that demonstrated beautiful, colorful afros. When she found them, they only went up to 3X or were men's shirts. This led to Curvaceous Curls. After remembering the affectionate nickname her mother gave her — Fluffy — Brittany made Curvaceous Curls the first design under My Beautiful Fluff. The brand carries sizes from L to 5XL and features designs meant to help women love and embrace themselves.
NURILENS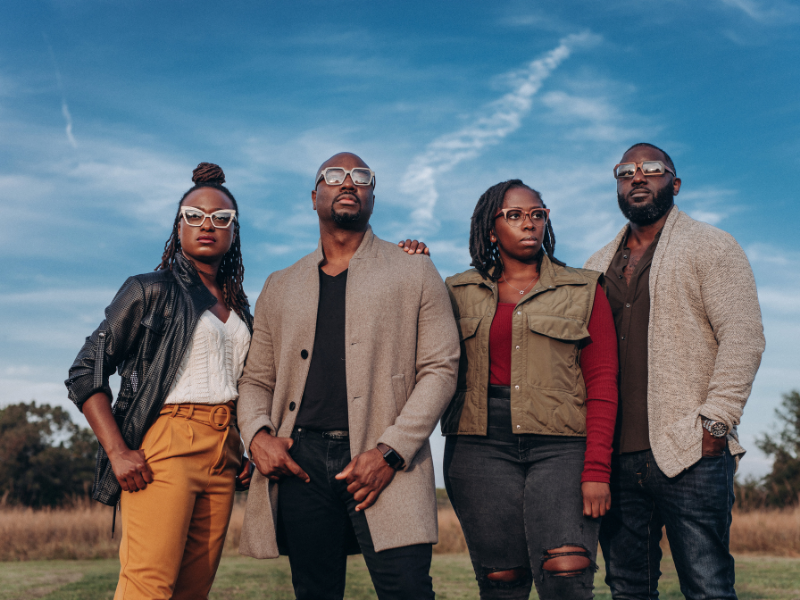 Juliette Nelson moved to South Korea in 2012 to work. Shortly before leaving South Korea, Juliette was given the Korean name, Na Nuri, by her pastor which comes from the verb "to share." After collecting numerous pairs of glasses while living in South Korea, Nelson shared her love of glasses and founded her first company, JUNURI in 2018. Two years later, NURILENS officially launched and currently has a collection of glasses, sunglasses, and eyewear accessories.
OBWS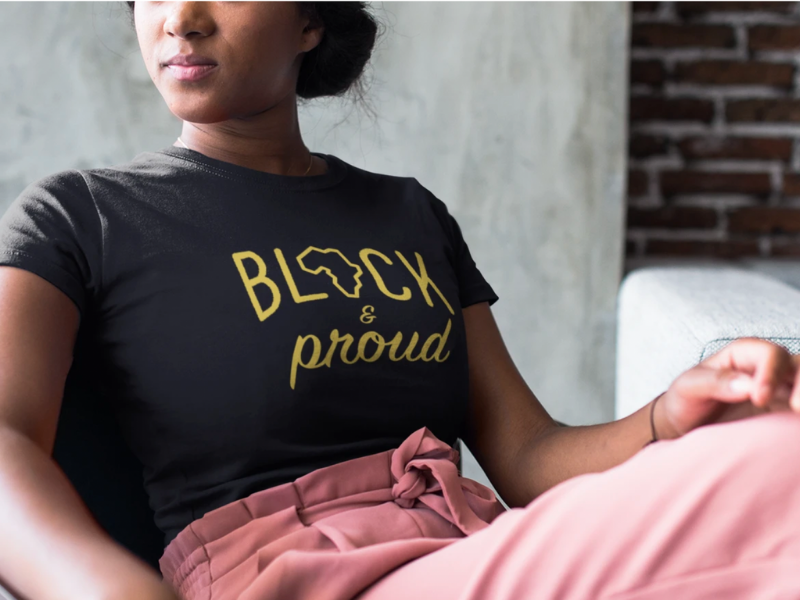 Official Black Wall Street is the largest app and digital platform connecting consumers to Black-owned businesses. This multifaceted platform offers entrepreneurs the opportunity to advertise and promote their business with OBWS' community of 1 MILLION people. The brand also offers popular apparel designs like the "Entreprenoir" t-shirt available for purchase in the online shop.
Make sure you check out these businesses in the 2021 Black-Owned Holiday Marketplace throughout the rest of the holiday season.