Join The Black-Owned Challenge This Black Business Month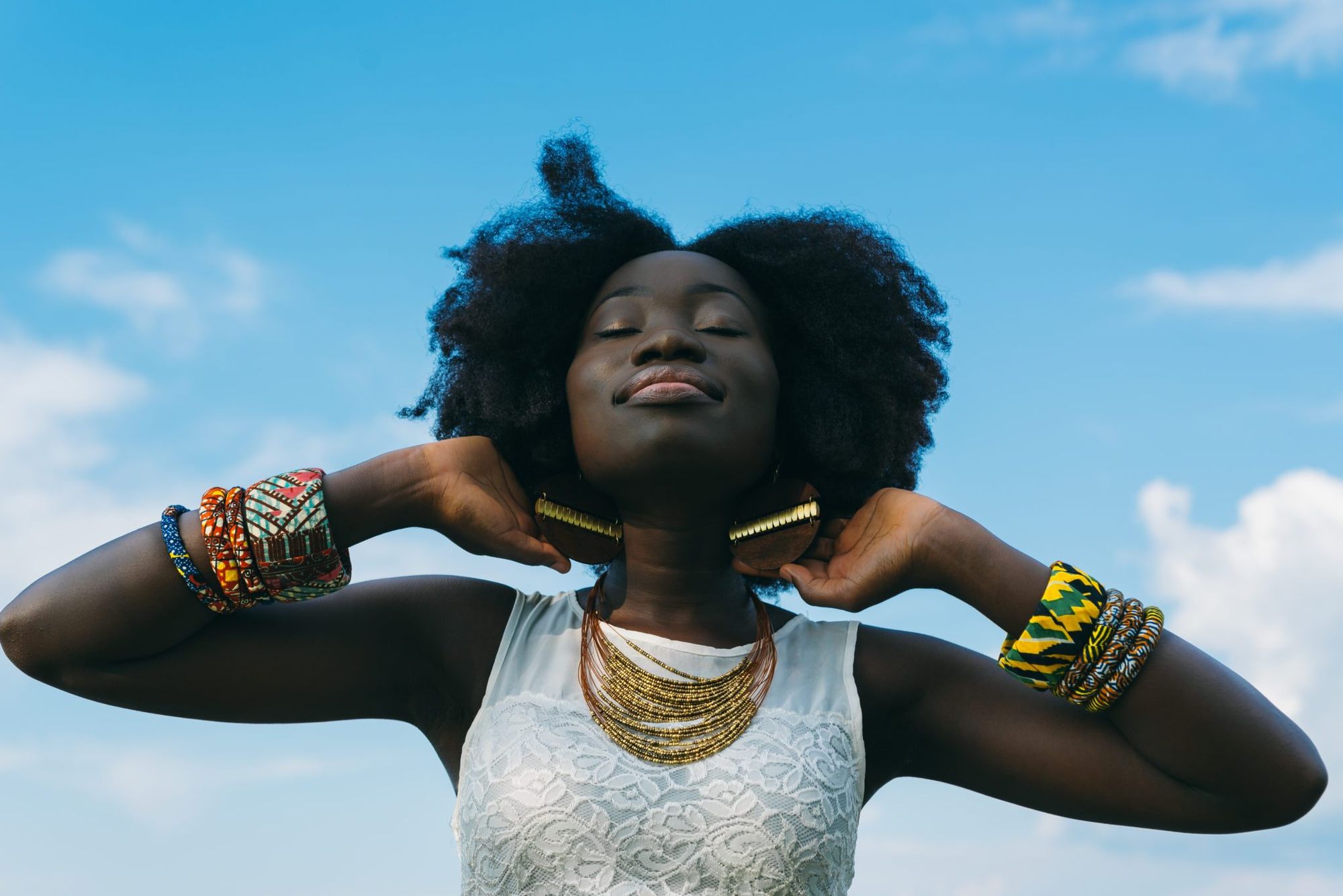 How often do you buy Black? Wherever you are, look around you. How many items in your surroundings come from a Black-owned business? Black Business are the essence of Black communities, providing jobs, resources and hope for the future, yet they only receive 2% of our collective $1.3 Trillion buying power. There are a multitude of Black entrepreneurs with amazing businesses that deserve your support. It's time for us to be intentional about our spending... and the OBWS Black-Owned Challenge, sponsored by JPMorgan Chase & Co., was created to help us do just that.
This Black Business Month, we are challenging you to familiarize yourself with Black-owned businesses and #BuyBlack all year 'round... starting with 30 days. We are highlighting amazing Black-owned businesses we can all support in four different categories: Apparel & Accessories, Beauty, Food & Beverages, and Health & Wellness. Our hope is that these businesses will gain the exposure AND sales they deserve, and that you will become lifetime consumers of Black-owned businesses.
Here's What You Need To Know:
What is it? Each day during Black Business Month (August 2023), Official Black Wall Street will highlight several Black-owned businesses from specific industries. During that time, we challenge YOU, our readers and followers, to not only highlight at least one of these businesses but also patronize them. Head to obwschallenge.com for more information.
Why should you join the challenge? With unemployment rates higher among Blacks than non-Blacks, Black-owned businesses create more jobs for Black workers. Additionally, they strengthen our communities and local economy, celebrate Black culture, and help bridge the racial wealth gap.
When does it start? Head to obwschallenge.com in August to see the featured businesses and join the challenge.
I am a Black business owner, how can I be highlighted on one of the challenge days? Apply at obwschallenge.com to be one of the businesses featured across the OBWS platforms throughout the month! The deadline is Friday, July 28th. Selected businesses will receive recognition and notoriety through promotional & press opportunities, free business consultation & perks from our sponsor JPMorgan Chase & Co., a feature on the Black-Owned Challenge homepage, introduction to the OBWS community and more.
---
About JPMorgan Chase & Co.:
JPMorgan Chase & Co. (NYSE: JPM) is a leading financial services firm based in the United States of America ("U.S."), with operations worldwide. JPMorgan Chase had $3.7 trillion in assets and $303 billion in stockholders' equity as of March 31, 2023. The Firm is a leader in investment banking, financial services for consumers and small businesses, commercial banking, financial transaction processing and asset management. Under the J.P. Morgan and Chase brands, the Firm serves millions of customers in the U.S., and many of the world's most prominent corporate, institutional and government clients globally. Founded in 2019, JPMorgan Chase's Advancing Black Pathways is committed to strengthening the economic foundation of Black communities.  Advancing Black Pathways is committed to hiring Black talent, developing Black leaders, investing in Black businesses and improving financial health for Black communities worldwide. For information about Advancing Black Pathways visit www.jpmorganchase.com/ABP.