19 Black-Owned Amazon Finds For Prime Day & Beyond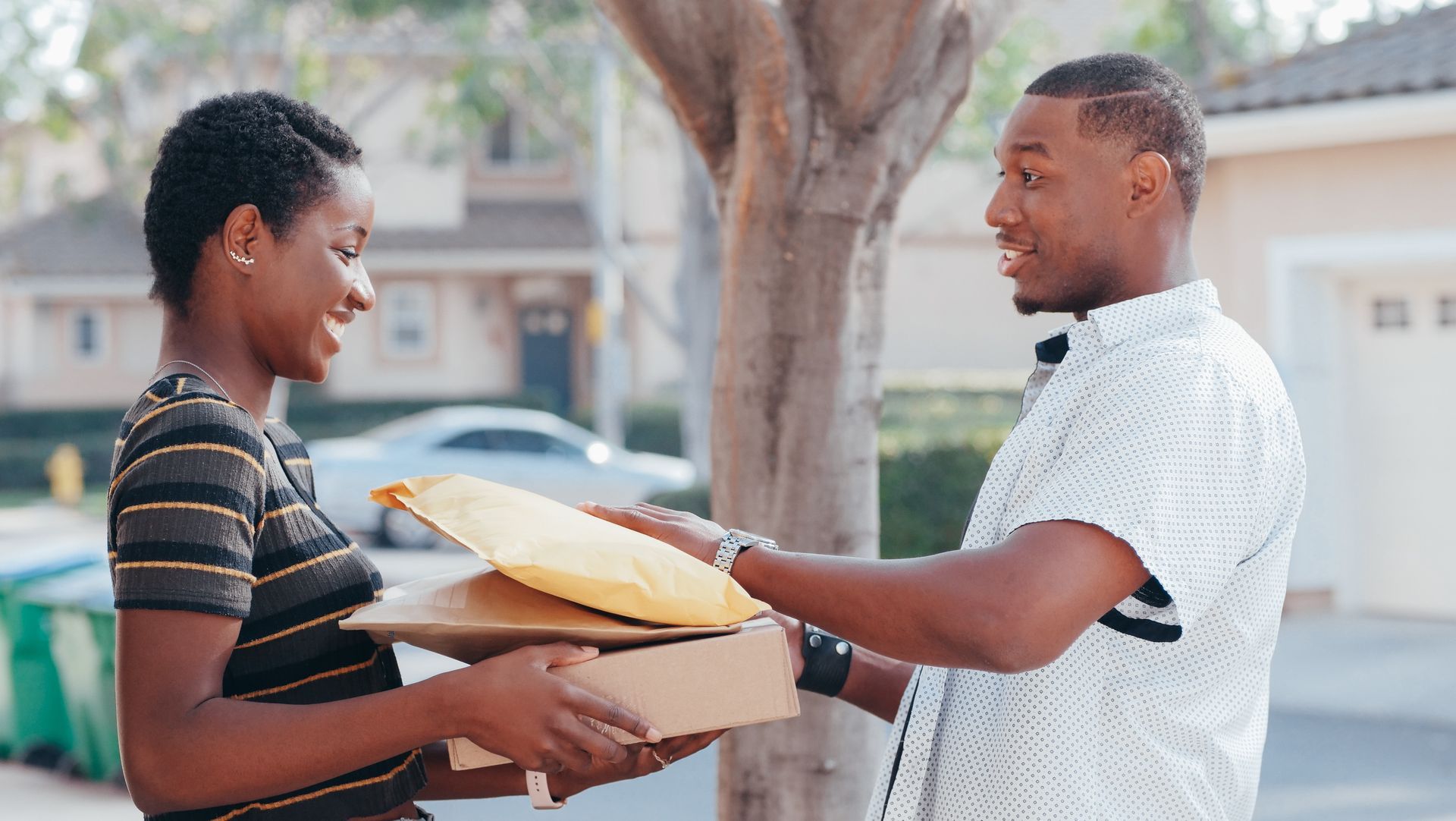 If you're like us, you spend a lot of time and even more money on Amazon than you probably should, especially during annual Prime Day. During those hours of aimless shopping, how often do you think a Black-owned brand comes across the page? Not as often as it should. Instead of waiting around for Black-owned brands to pop up, we're giving you a head-start this Prime Day with our top Black-owned Amazon finds below. Click each image to shop!

Scotch Porter Smoothing Beard Serum for Men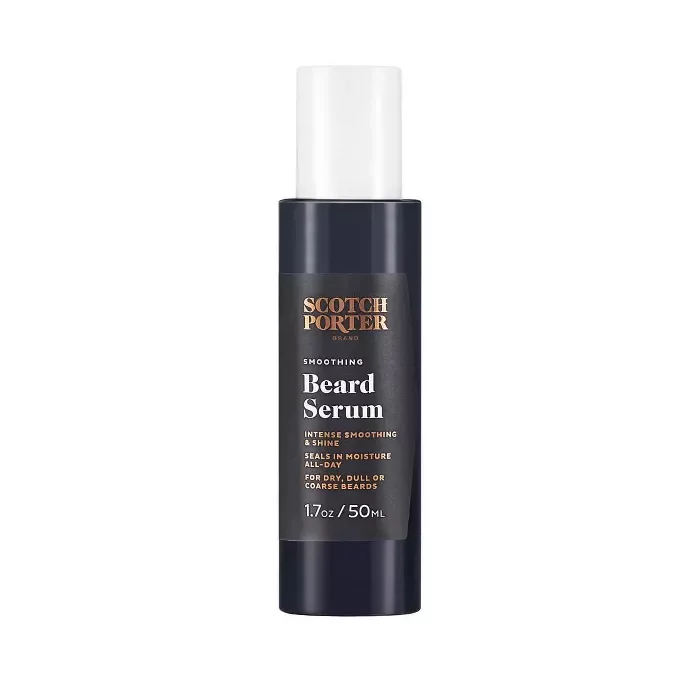 Made with Avocado and Jojoba Seed Oils, the Scotch Porter Smoothing Beard Serum for Men locks in moisture and leaves the hair feeling smooth and looking shiny. And lastly, if you're worried about most hair care products having typically "feminine" scents, this is not one of them. With top notes of sandalwood and carnation, the scent profile of this serum is light enough to blend well with any fragrance or cologne.
House of Marley Get Together Mini: Portable Speaker with Wireless Bluetooth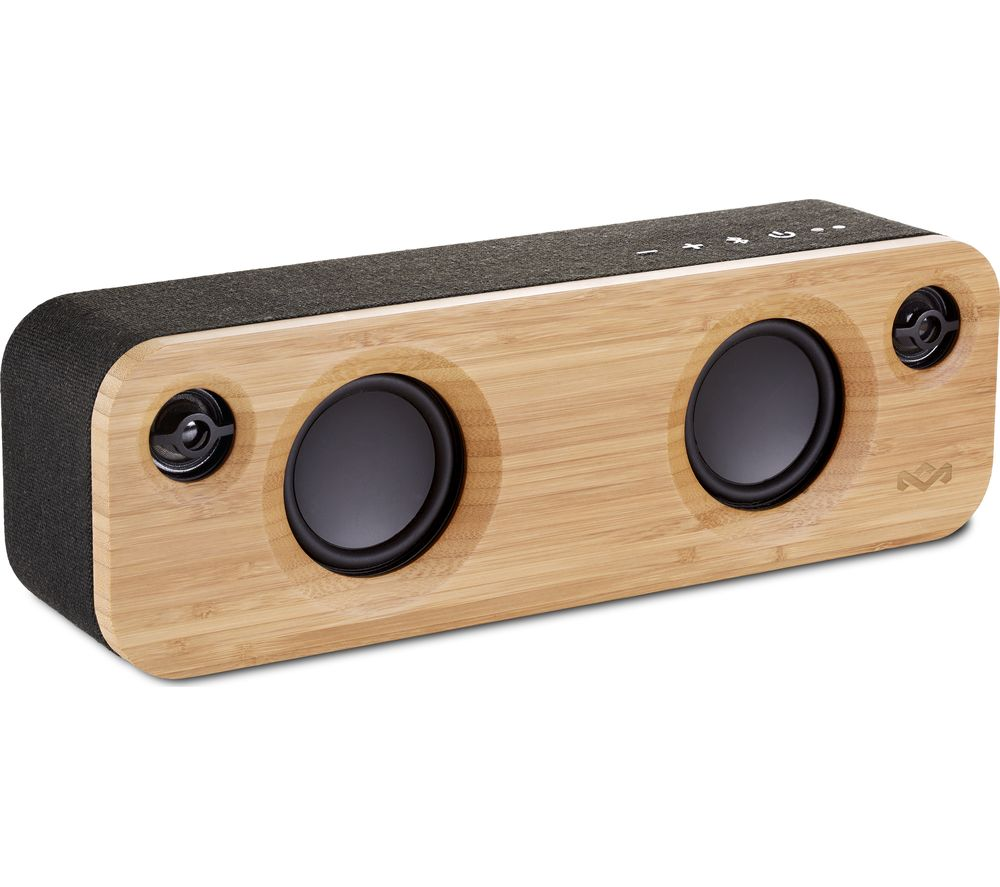 Bob Marley is one of the most iconic musical artists of all time. In order to carry on his legacy of love for music and the planet, his family built House of Marley — a business that creates bluetooth speakers, headphones, and earbuds. If you're the type of person who always has music playing whether you're working, cooking, or even showering, the House of Marley Get Together Mini is a favorite of ours. While the 10 hours of playtime is a selling point for us, we also love the unique look of the sleek and wood appearance of these mini portable speakers.
Black Card Revoked 4 - Original Flavor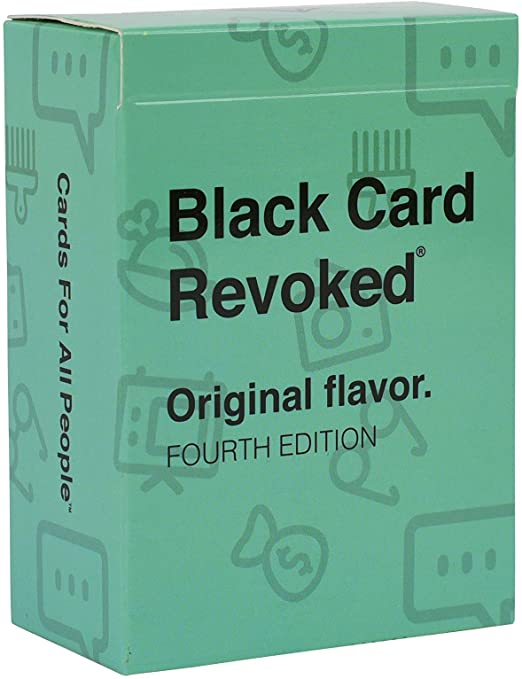 Black Card Revoked by Cards For All People is a great Black-owned game for a night with friends and family. Now answer this question in the comments: Who's always playing a no-good man in a movie? Danny Glover, Blair Underwood, Clifton Powell, Samuel L. Jackson.
Briogeo Superfoods Banana + Coconut Nourishing Hair Pack for Dry Hair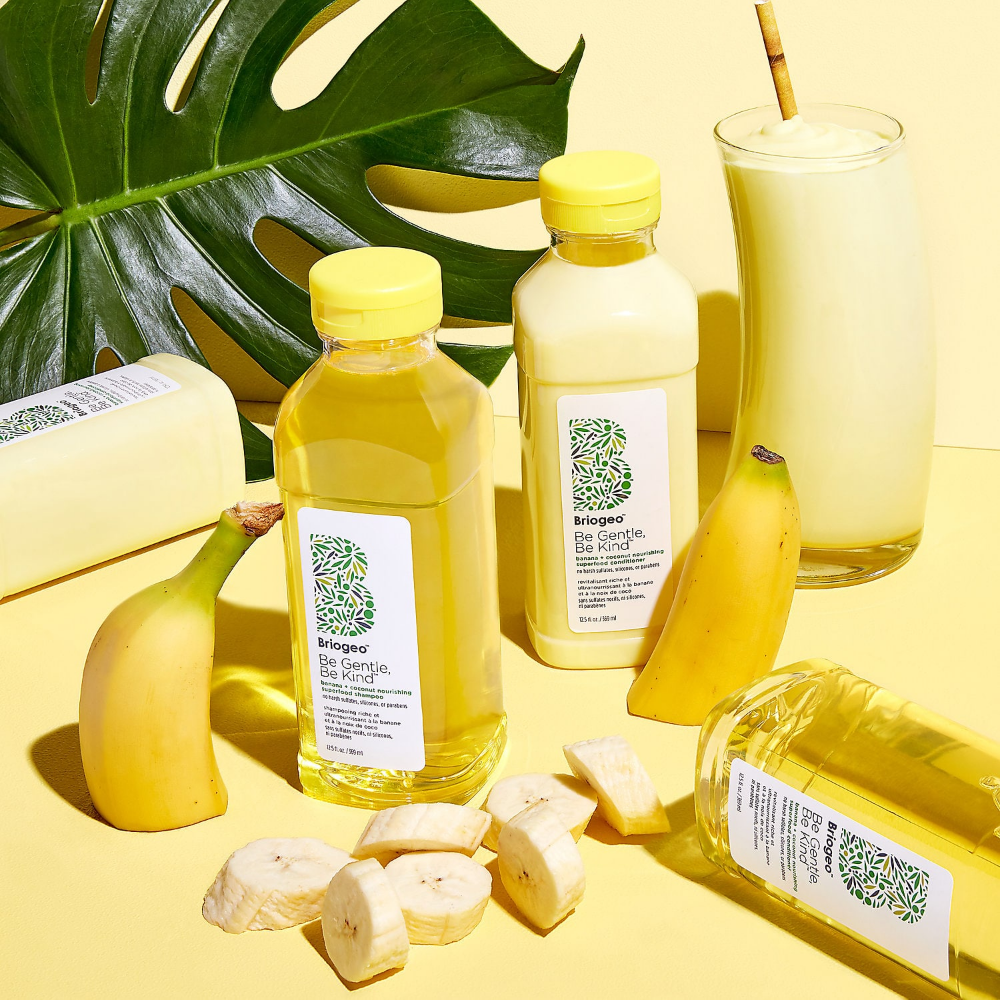 This is for protecting the hair from constant styling due to humidity and any run ins with chlorine or saltwater. Briogeo Superfoods Banana + Coconut Nourishing Hair Pack for Dry Hair is a shampoo and conditioner duo that works on color treated, keratin treated, and chemically-treated hair, the banana serves to nourish the hair with potassium and antioxidants while the coconut hydrates with Vitamin E.
BLK & Bold Rise & GRND Medium Roast Coffee Blend or BLK & Bold Darjeeling TGFOP Loose Leaf Black Tea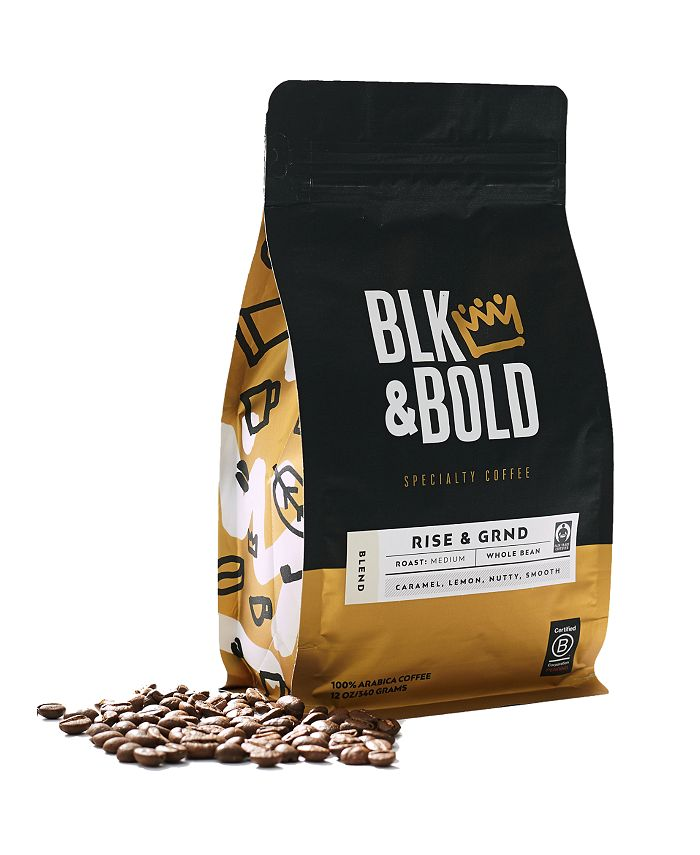 "Coffee meets impact." There is no better way to describe the company, BLK & Bold, than in the words of their co-founders and Official Black Wall Street's 2020 Social Entrepreneur of the Year Award winners, Rod Johnson and Pernell Cezar. If you need to start your day off right with coffee or tea, we're into the BLK & Bold Rise & GRND Medium Roast Coffee Blend or BLK & Bold Darjeeling TGFOP Loose Leaf Black Tea. With "medium" levels of caffeine, these two are optimal for a quick boost to your morning.
Black-Owned Snack Box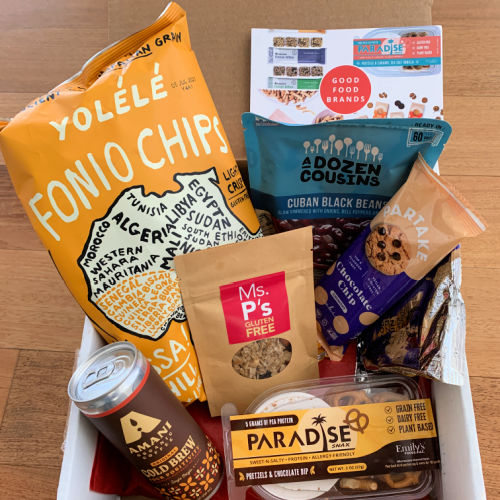 Can one ever have too many snacks? We think not. In our deep dive of Amazon, we came across the Black-Owned Snack Box. Its name speaks for itself. The box features snacks from five Black-owned companies — A Dozen Cousins, Amani, Pipcorn, Paradise Snax, and Partake. The most recent box had a snack of pretzels and icing from Paradise Snax, a dinner side of Cuban black beans from A Dozen Cousins, and Chocolate Chip Cookies from Partake for dessert.
Buttah Skin Skin Transforming Kit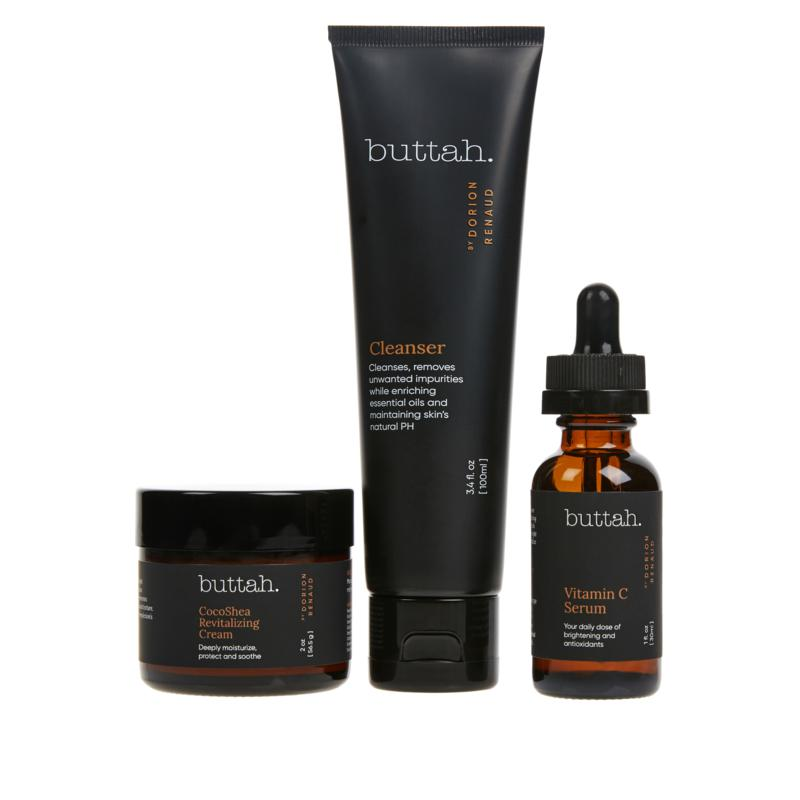 The Buttah Skin Skin Transforming Kit is a skin care system meant to keep melanin rich complexions thriving year round. The kit comes with a cleanser, serum, and butter. While the daily cleaner gently cleans the skin of dirt and oil, the Vitamin C serum helps brighten the complexion. Lastly, with one of my favorite ingredients, the organic Shea Butter hydrates and nourishes the skin.
Twelve AM Co. Women's So Good Fluffy Slippers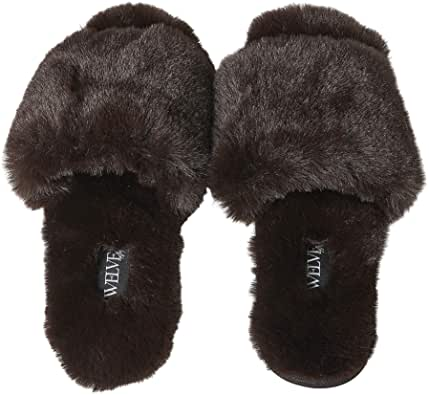 Cute and comfortable — that's what you get with the Twelve AM Co. Women's So Good Fluffy Slippers. While some might choose to step out in these slippers, we prefer them as a comfortable house shoe. These faux fur slippers are available in different colors, and we're ready to get them all.
Naturade Vegansmart Plant Based Protein Powder in Vanilla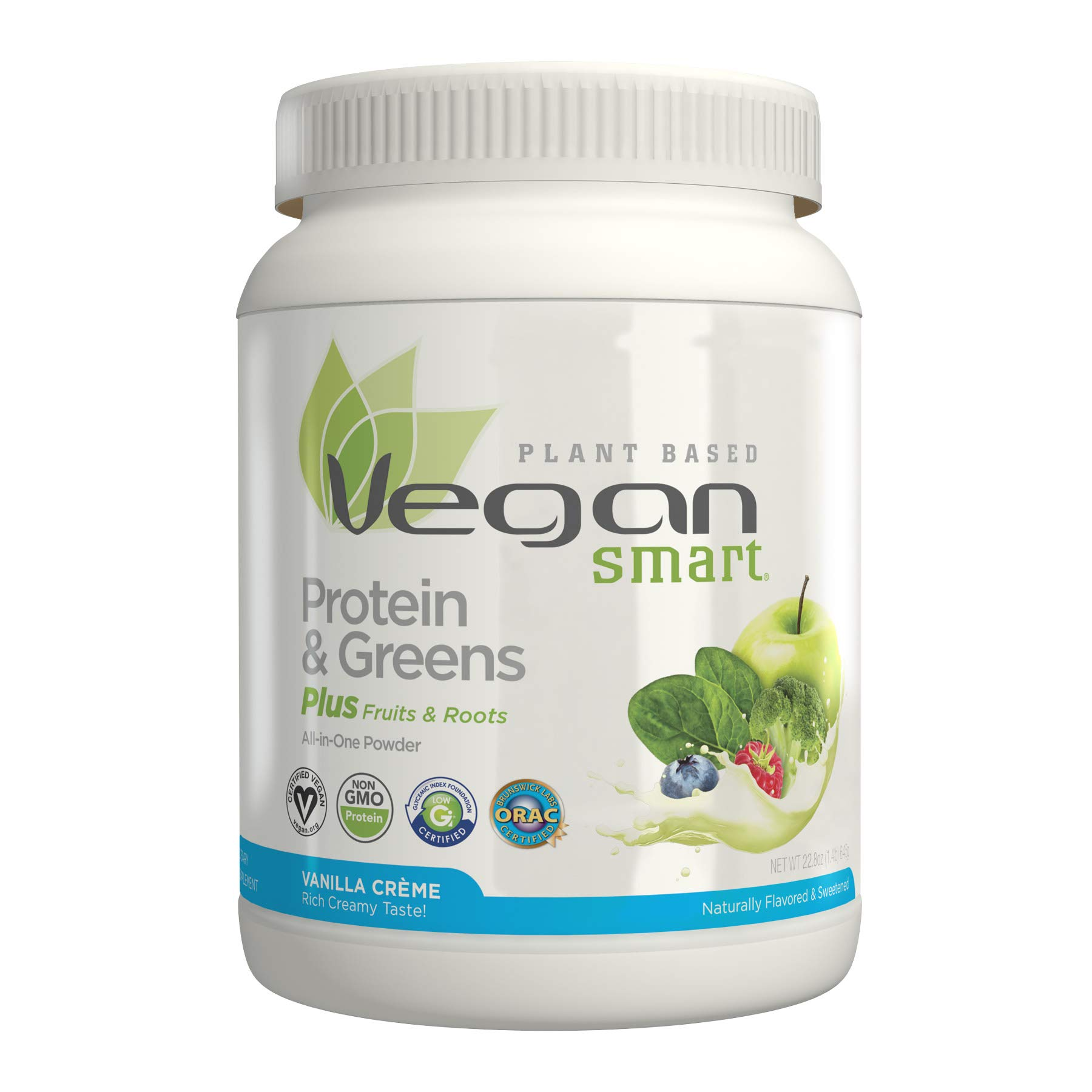 Kareem Cook and Claude Tellis acquired Naturade in 2012, and the brand provides a journey to healthy living through recipes, articles, and their many products. From Vitamin C and zinc supplements to protein shakes, their customers have an abundance of options to push them towards healthier living. If your goal is to build muscle, protein powders are a must. We're trying the Naturade Vegansmart Plant Based Protein Powder in Vanilla. With 20g of protein per serving, you can start building towards a healthier and stronger body.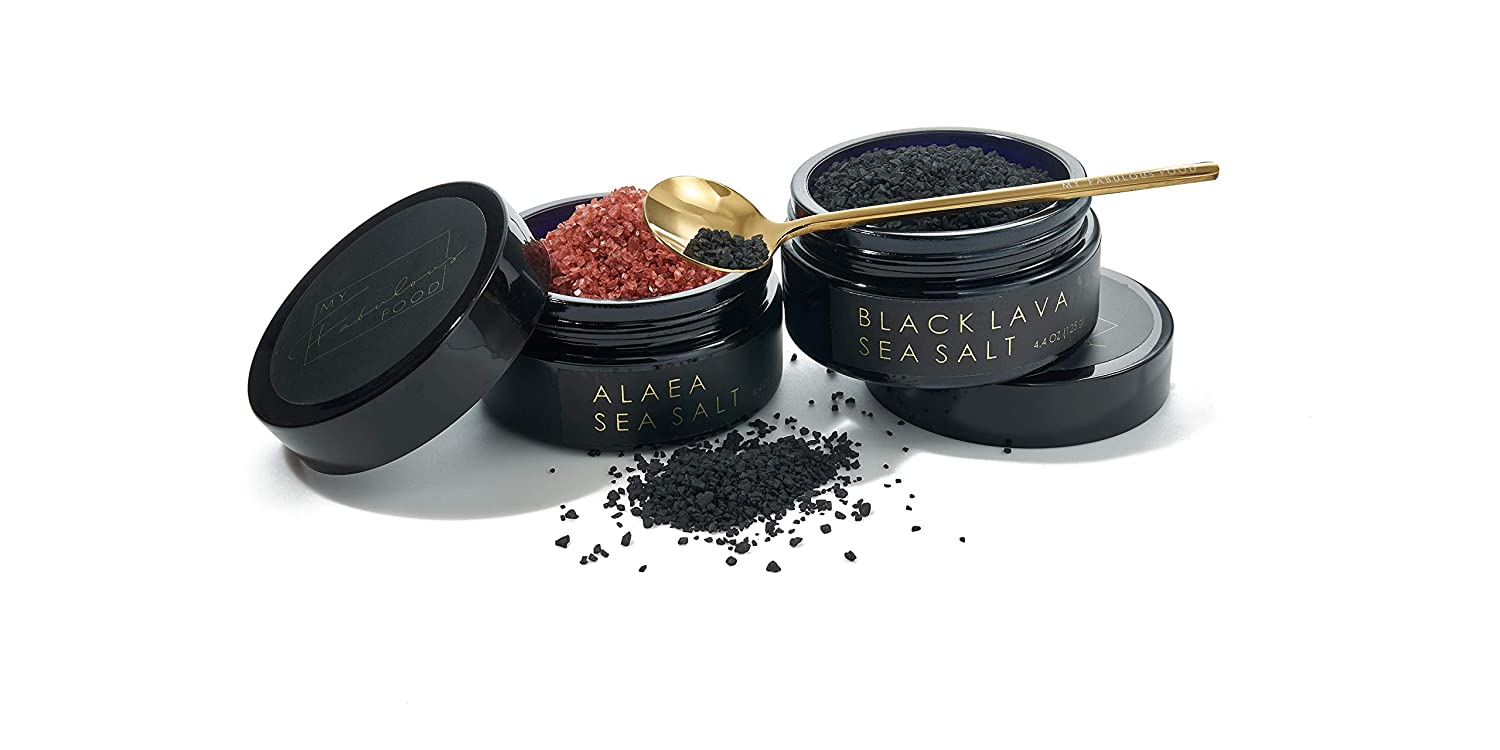 My Fabulous Food's luxe sea salt gift set contains the perfect pair of products. The Black Lava and Alaea Sea Salt Gift Set is an excellent gift for the food enthusiast who has a taste for quality and loves all things lavish. Each pair of sea salts comes in a beautiful glossy black gift box adorned with custom My Fabulous Food ribboning and a golden seasoning spoon. The Black Lava Sea Salt takes its color from the activated charcoal found in coconut shells, and the product can be used to season eggs, salads, avocado, or fish.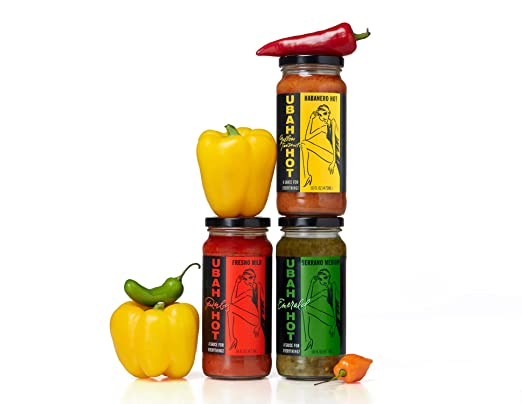 Ubah Hot is a hot sauce that can be used to make any meal delicious. It adds flavor and brings a sensational taste of Africa to the palate. The UBAH HOT Hot Sauce collection comes with all three varieties — ruby for fresno mild, emerald for serrano medium, and yellow tanzanite for habanero hot. The fresno mild has a mild taste and vibrant red color perfect to enjoy on chips, bread, and more.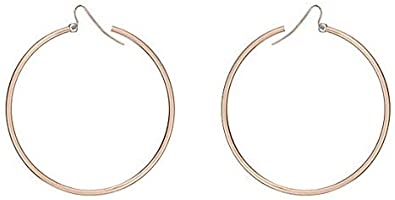 In 2011, this Black-owned brand was founded by Simone I, Smith. The wife of entertainment icon, LL Cool J, a proud mother of four and "MoMa" of two, she's also a 17-year cancer survivor, entrepreneur and philanthropist. The Simone I. Smith Extra-Large Everlasting Love Hoop Earrings are the perfect gift for any occasion. This pair of earrings feature the signature bridge hook that helps maintain the shape and integrity of the hoops.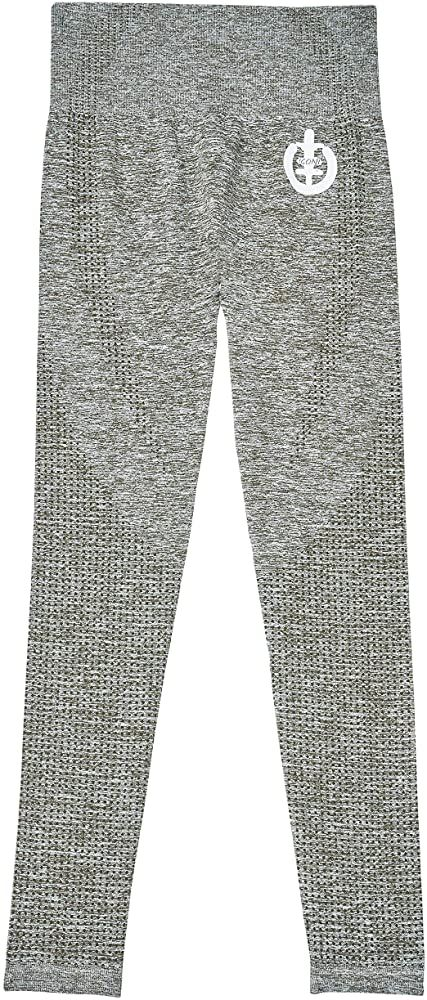 ICONI is Black-owned, woman-owned, and veteran-owned by CEO and founder, Angel J. ICONI is a motivational and inclusive activewear line that donates 10% of their profits to nonprofit organizations. ICONI stands for "I Can Overcome, Nothing's Impossible." Their mission is to change the world one legging at a time by motivating people through their high-quality activewear which they're doing with the ICONI Seamless High-Waisted Leggings. Squat proof and moisture wicking, these leggings feature a supportive waistband and seamless fit.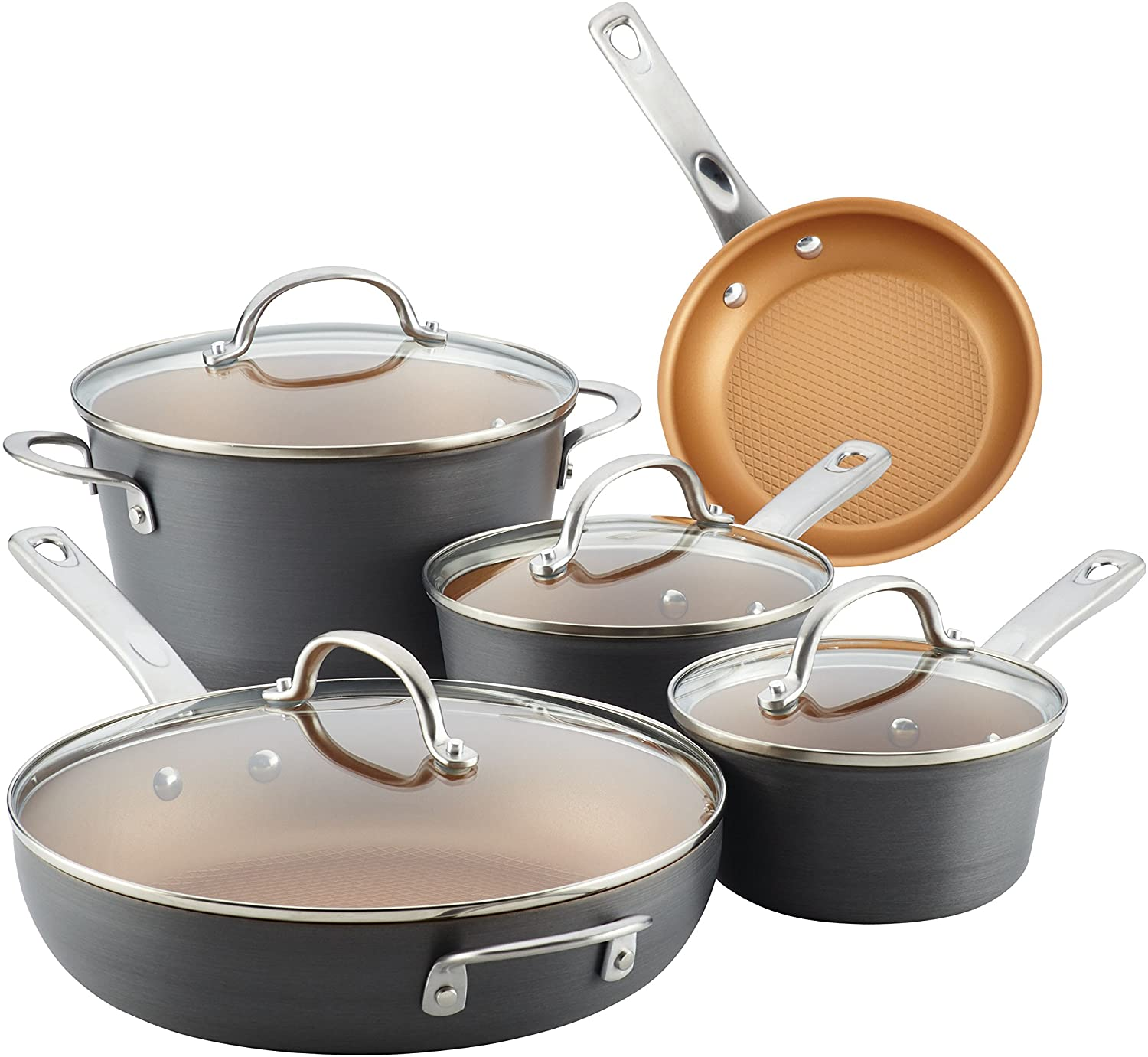 In 2021, Ayesha Curry launched her home cookware collection available at Kohl's and on Amazon. Her kitchenware brings performance, functionality, and eye-catching details to the kitchen with professional grade features like enhanced nonstick and diamond textured cooking surfaces. The Home Collection Nonstick Cookware Pots and Pans Set comes in charcoal gray with nine pieces including a fry pan, saucepan, and Dutch oven. This set is also made with stainless steel handles and shatter-resistant glass lids that are oven-safe to 500 degrees Fahrenheit.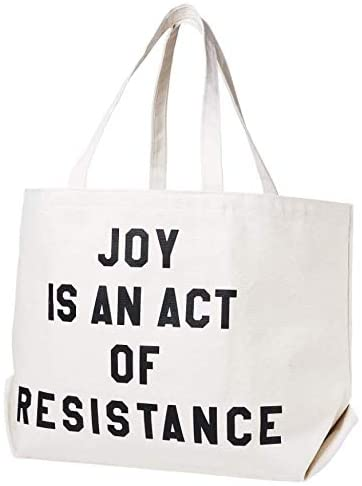 Rayo & Honey is a Black-owned goods brand handcrafted in Brooklyn, NY. They are combining pop-culture, literature, and a clean design aesthetic in creating their products. This special sort of alchemy involves transforming phrases from literature, affirming quotes, and pop-culture references that inspire her, into hangable and wearable artworks. Inspired by American poet Toi Derricotte, the "Joy Is An Act of Resistance" tote bag encourages us to seek joy in all that we do.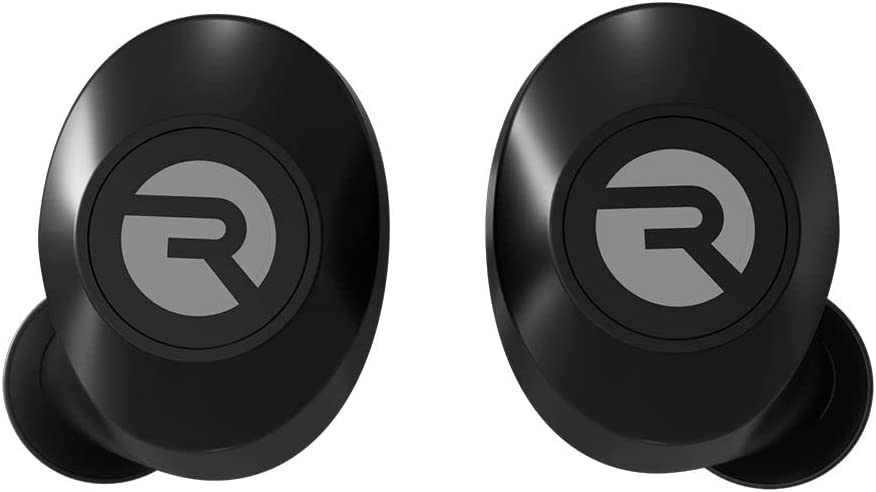 Raycon exists to prove that premium audio doesn't have to price you out. We're here to defy the industry by tailoring our tech to the people– giving them booming audio and luxurious comfort. With a small build and might sound, the Raycon Everyday Bluetooth Wireless Earbuds deliver crisp and powerful beats for your everyday grind. The product features on this product really allow it to shine. In addition to vivid voice technology and three sound profiles, it is both water and splash resistant, has 32 hours of standby battery and 8 hours of continuous use, and comes with a wireless charging case.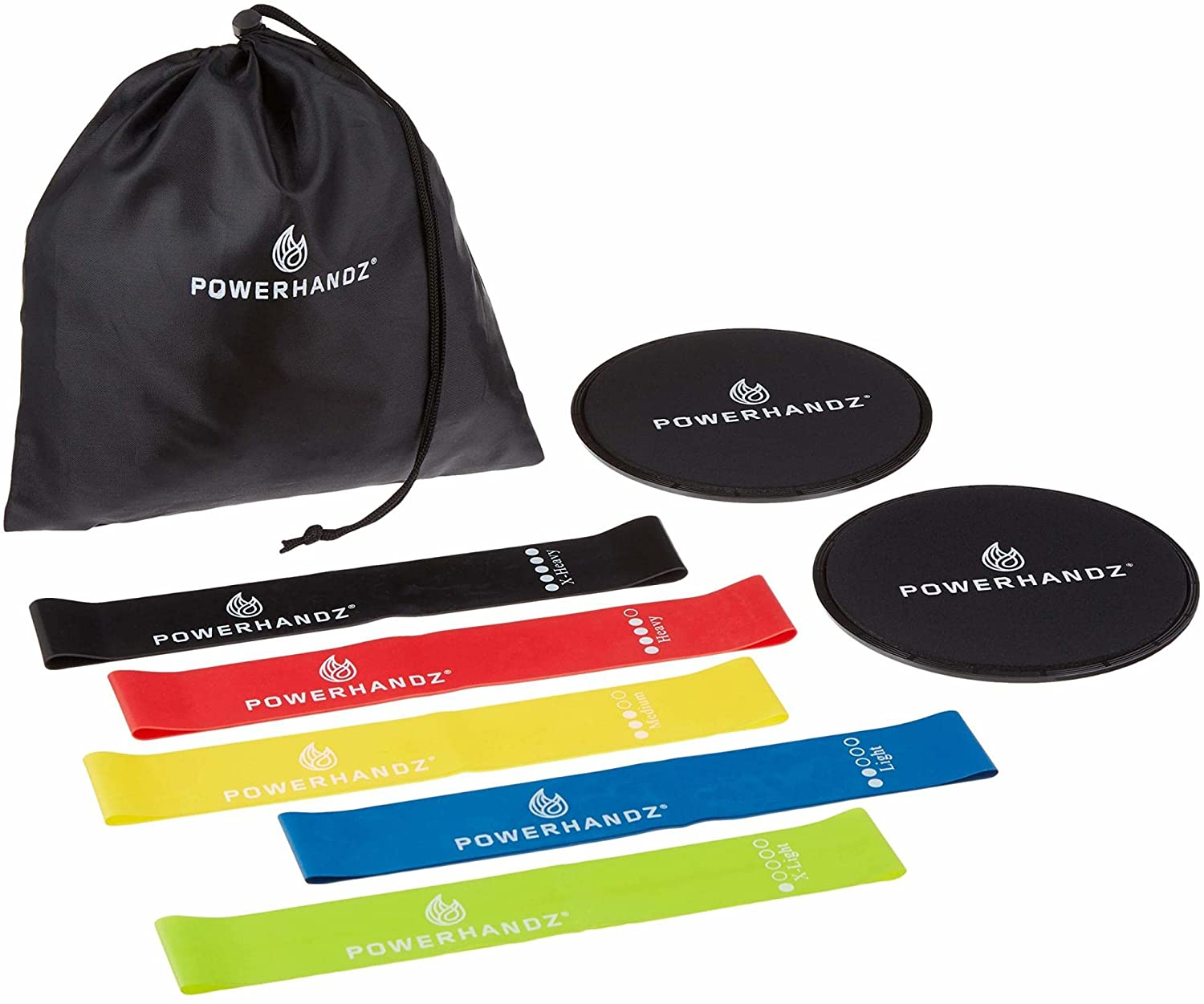 For all of our fitness enthusiasts, try the Powerhandsz PowerPack Fitness Bundle. The bundle comes available with resistance bands and sliding discs. The resistance bands will help users rehabilitate injuries, improve functional living, enhance athletic performance, and make measuring progress and achieving goals for fitness or therapy easy. Sliding discs are beneficial to lengthening and strengthening all major muscle groups by allowing you to engage in a full range of motion. These discs will allow you to tone your inner and outer thighs, sculpt the legging, and firm and lift those ever popular glutes.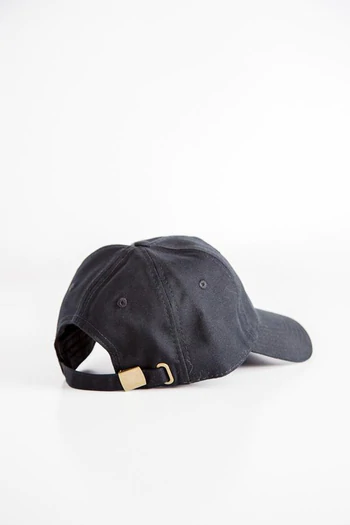 For your messy hair emergency plan, the Adjustable Satin-Lined Baseball Hat is a classic baseball cap paired with a smooth satin lining to help protect your hair. The satin-lining allows you to throw it on and go while protecting your hair from drying out, frizzing up, and tangling. Meanwhile, the adjustable back strap lets you tighten the hat to your liking and secure it for any and all activities.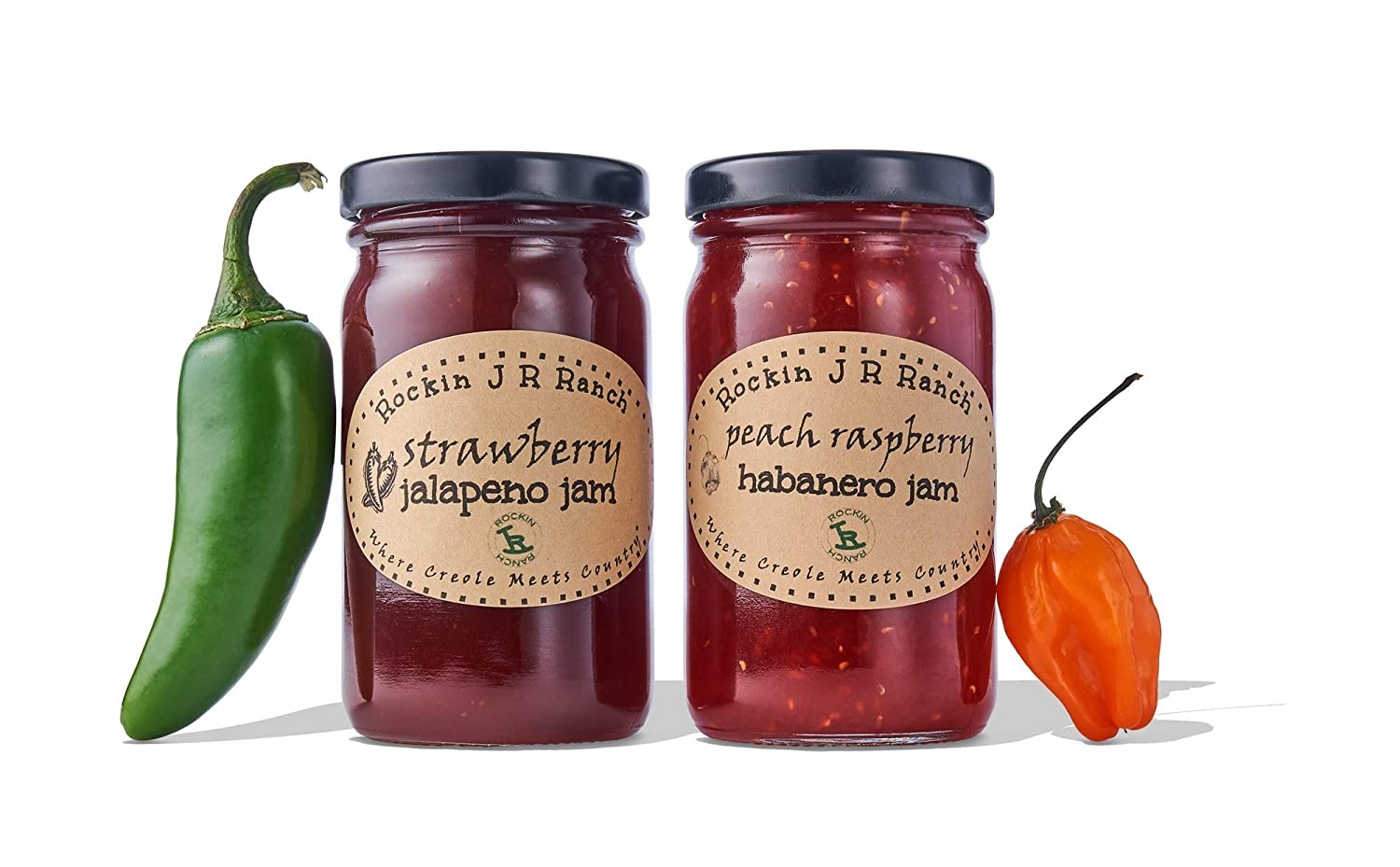 Growing up steps away from the storied French Quarter, New Orleans native Janice Davis has a passion for food that started at a very early age. 34 miles east of San Antonio, you will find a small Texas town named Seguin, the home of Ray Zies. Together, they make the Rockin' J R Ranch a culinary delight! Rockin' JR Ranch is a specialty food producer focusing on New Orleans favorites, jellies, and sweet treats. Their award-winning Peach Raspberry Habanero Jam & Strawberry Jalapeno Jam are sure to become a favorite in the household.
-
What Black-owned products are you finding on Amazon? Share them with us in the comments! We're always on the hunt for new products. Our wallets won't thank you, but we will.