15 Black-Owned Breweries and Beer Brands for National Beer Day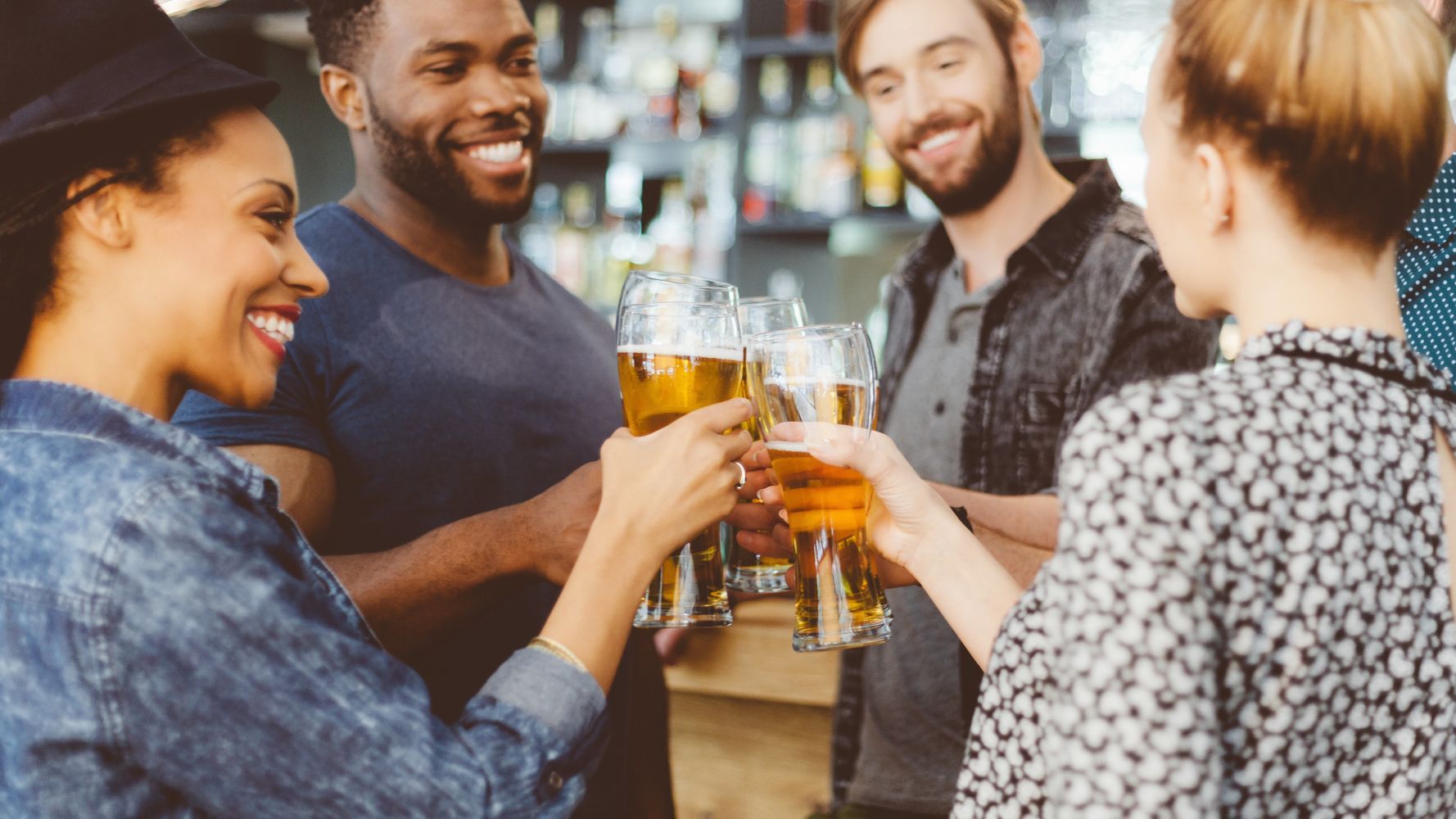 I'll be honest. I was never a fan of beer until I started trying them. Most of us think we're left to brands like Corona, Heineken, and Budlight, but there's a world of undiscovered beer out there. Not to mention, a world of undiscovered Black-owned beer and breweries. I'm talking beer with notes of caramel, raspberry, and coffee. Now, I don't know about you, but those are the beers that I want to try — and now you can. Check out our list below for 15 Black-owned breweries and beer brands you can try today.
18th Street Brewery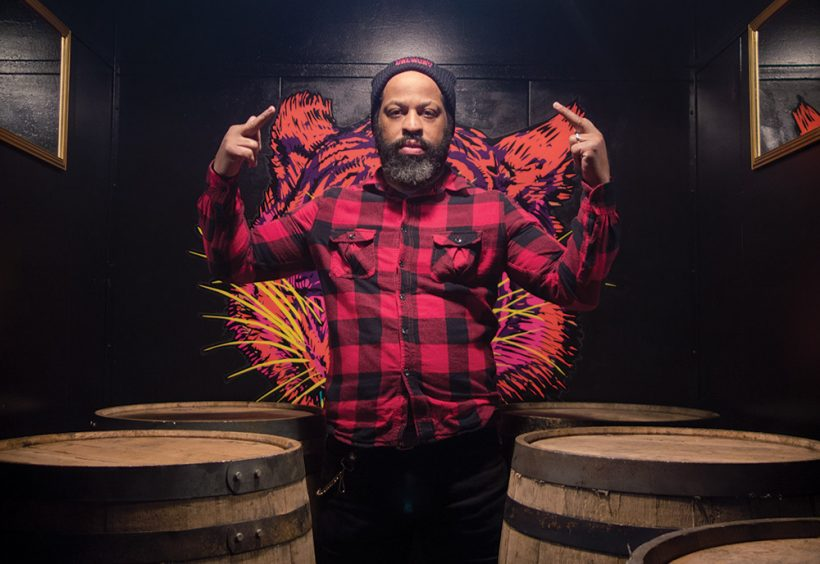 18th Street Brewery was founded as a home brewery by Drew Fox in 2010. After years of hands-on learning and exploration, 18th Street Brewery became official with the release of SINISTER DIPA in 2013. Shortly after the SINISTER release, they opened a 3,200 square foot brewpub in an old dry cleaner's building in Gary, IN. Quickly outgrowing that space, they purchased a 32,000 square foot warehouse in Hammond, IN. Their Hammond location now houses their production, packaging, barrel program, a taproom and a full-service kitchen while the original Gary, IN location houses a small 10-barrel open fermentation system, as well as a taproom, craft cocktail bar and kitchen. 18th Street Brewery is currently the second largest brewery in Northwest Indiana with beers ranging from saisons and double India Pale Ales to double milk stouts, pilsners, and lagers.
Alematic Artisan Ales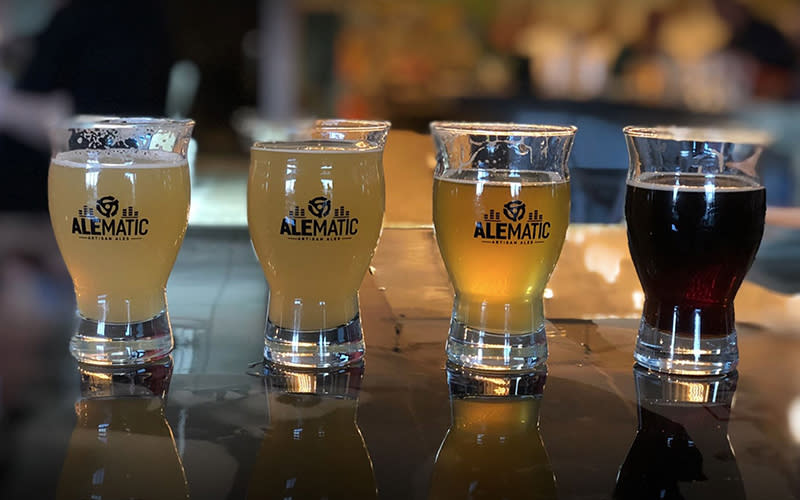 Alematic Artisan Ales is a taproom located in Huber Heights, Ohio. With its brand message of "Craft. Culture. Community.," the company has literally crafted a space and community of beer drinkers in the Ohio neighborhood. Their tap list currently includes a well-stocked variety of beer including wines, ciders, seltzers, and non-alcoholic beers. And while you won't see anyone in their kitchen making food, the taproom has partnerships with local eateries to bring snacks, pizza, and food trucks to its venue.
Assembly Brewing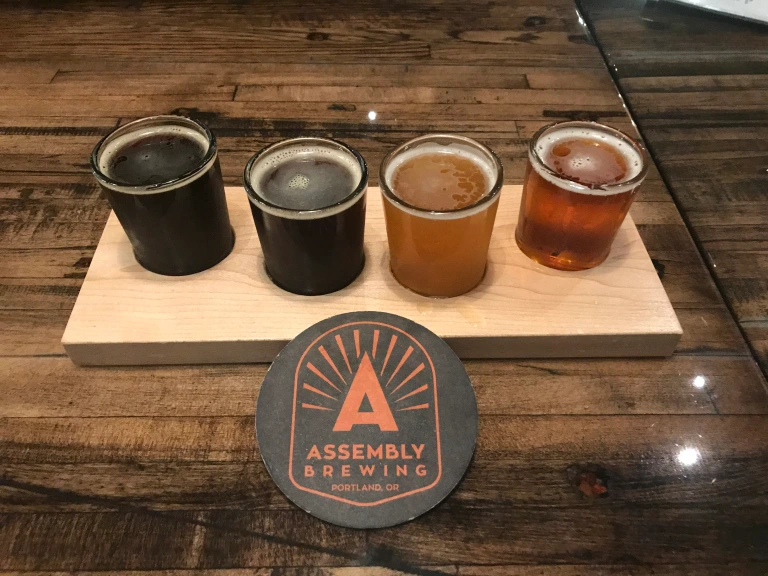 Assembly Brewing was founded in March 2019 with a mission to bring people together to enjoy balanced beer and authentic Detroit-style pizza. Backed by his Detroit roots, George Johnson is the founder, head brewer, and pizza chef behind the business. His roots are also enhanced by his homebrewing experiences and the numerous courses he took in to become an expert brewer. The SE Portland 15-barrel capacity brewpub is Oregon's first Black-owned and operated brewery.
Barrel & Flow Fest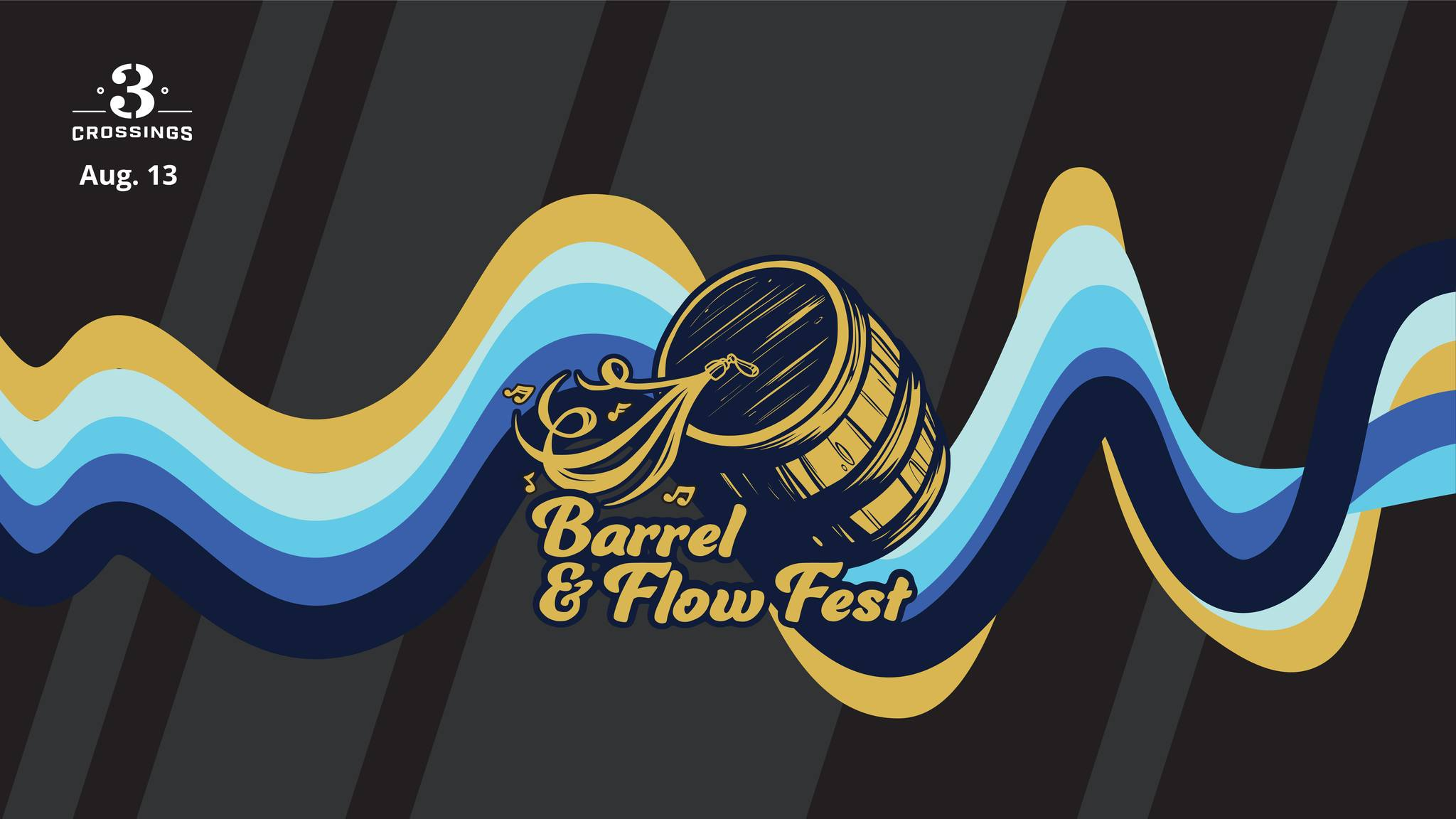 Barrel & Flow is the first Black arts and craft beer festival in the country. Located in Pittsburgh, PA, it is also one of America's favorite festivals, as voted by the readers of USA Today. The company is more than just beer and wants to continue to utilize the brewing industry to connect opportunity, accessibility, and artistry in ways that empower the Black community. The Barrel & Flow fest seeks to honor and interconnect the important sectors of Black arts and celebrate Black artists through the collective creativity of music, visual art, and culinary art.

Cajun Fire Brewing Company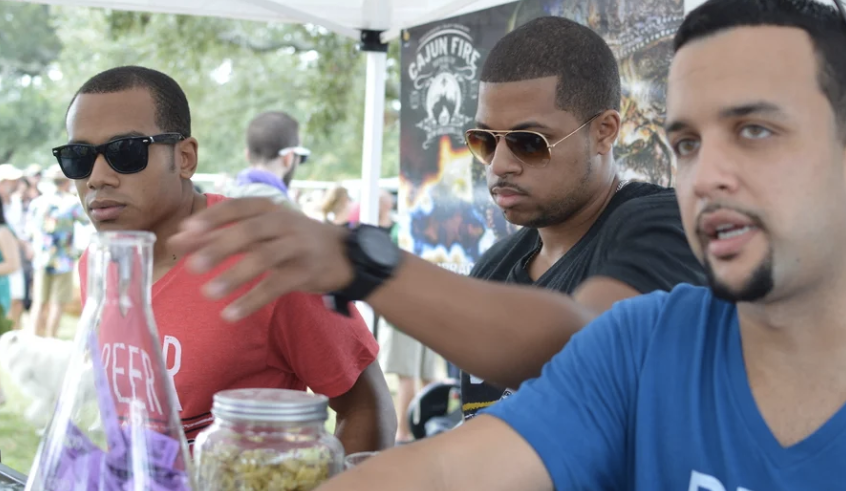 Cajun Fire Brewing Company is a Black-owned, family-owned brewing company in Louisiana. The company was founded in New Orleans in 2011 and has been "brewing for socio-economic gains one pint at a time." The company currently has four varietals to choose from including beer, stouts, and ales. At home shoppers can also pick up some of their "Cajun Fire" merchandise available on their website.
Crowns & Hops Brewing Co.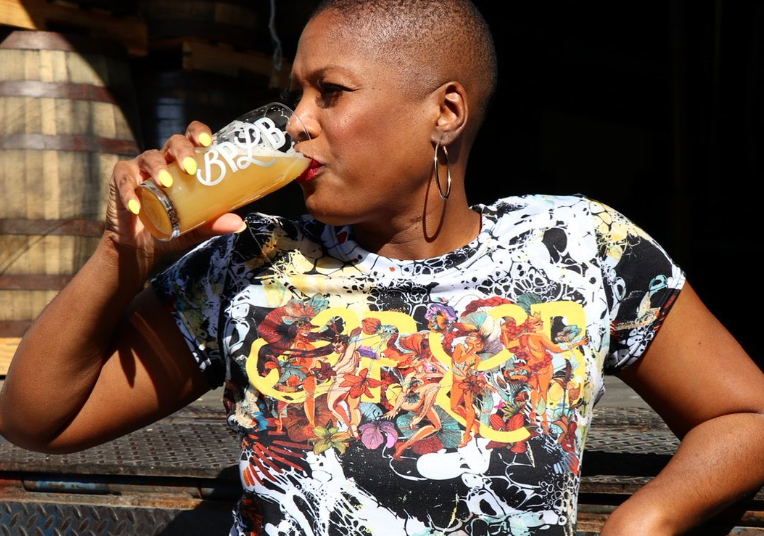 Founded by Beny Ashburn and Teo Hunter, Crowns & Hops Brewing Co. is dedicated to preserving culture, expansion of the palate, and community building through world class beer. Their mission is to create family friendly spaces that are community centric with underserved communities of color in mind, driving diversity, economic growth and influencing inclusion. You can find Crowns & Hops beer products in hundreds of stores across California and New York.
Down Home Brewing Company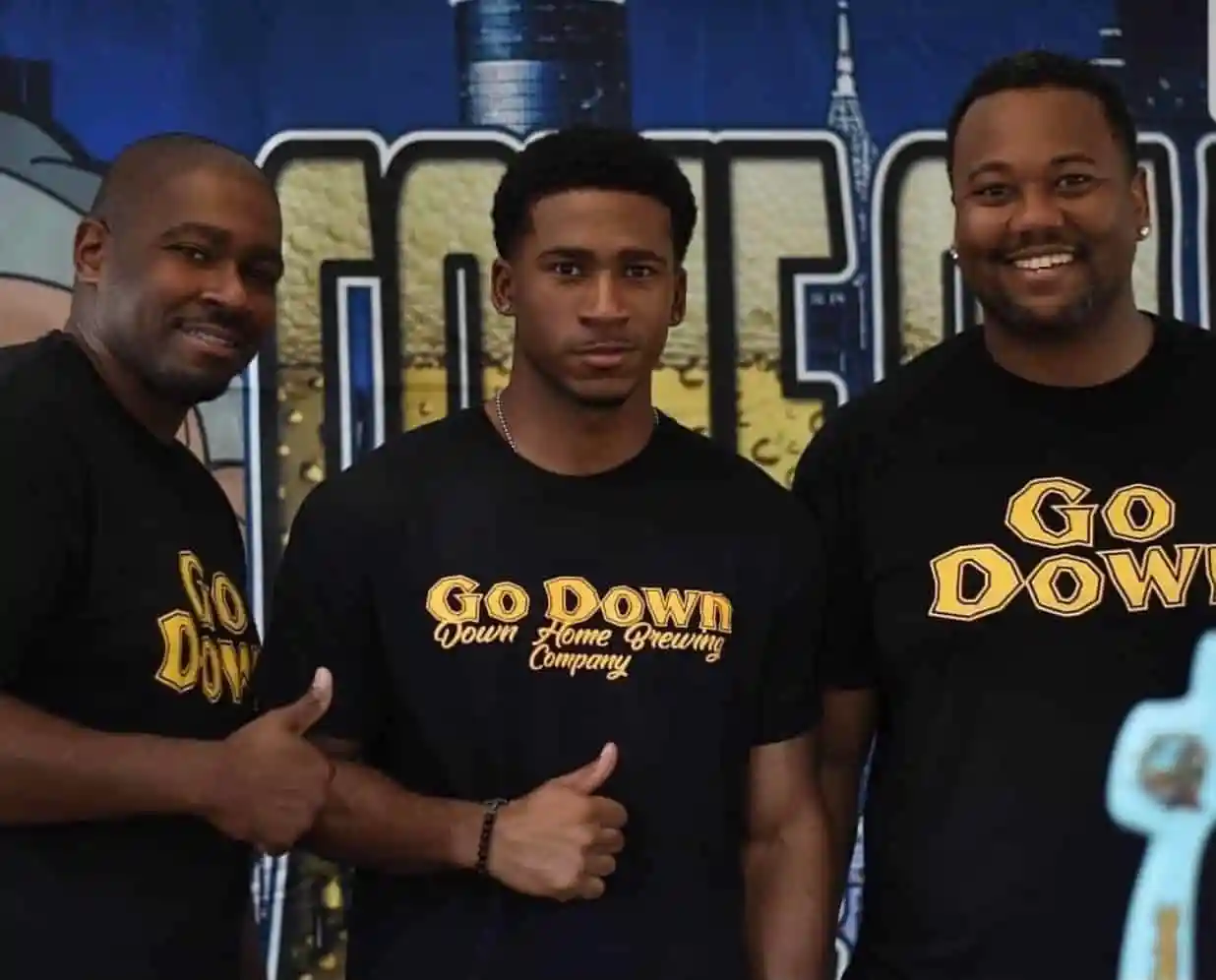 Down Home Brewing Company is Georgia's first black owned and operated brewing company founded by Chris Reeves. Family-owned and operated, Down Home Brewing creates brews with the goal of having the right brew. Whether you are new to beers or are a beer aficionado, they've created a selection of beers that increase in complexity and flavor. They currently have three different beers out in the market through contract brewing and are currently in the planning stages of finding the perfect location for their brick-and-mortar.
Green Bench Brewing Co.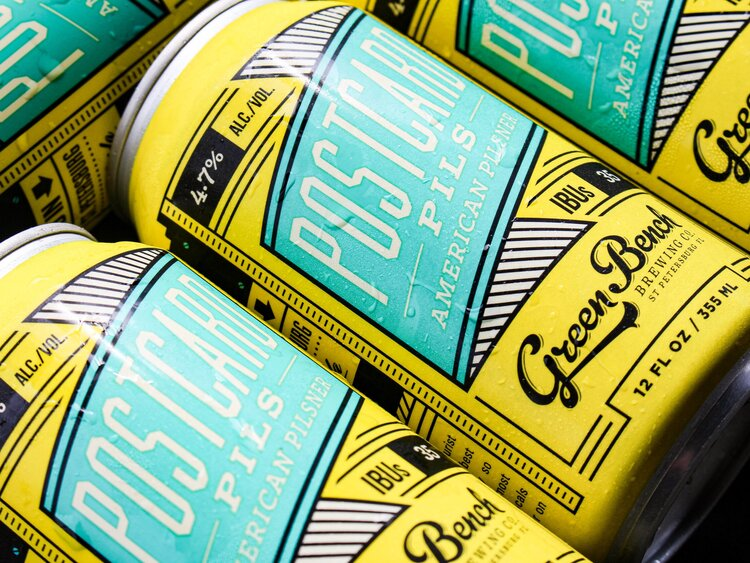 Located in St. Petersburg, Florida, Khris Johnson, Nathan Stonecipher, and Steven Duffy put their heads together to open up the city's first microbrewery. While their interest in beer started as a hobby, it grew into a fully-fledged business. Green Bench Brewing Co. has a collection of draft beer, ciders, and meads to choose from while customers can also take packaged beer to go.
Harlem Brewing Company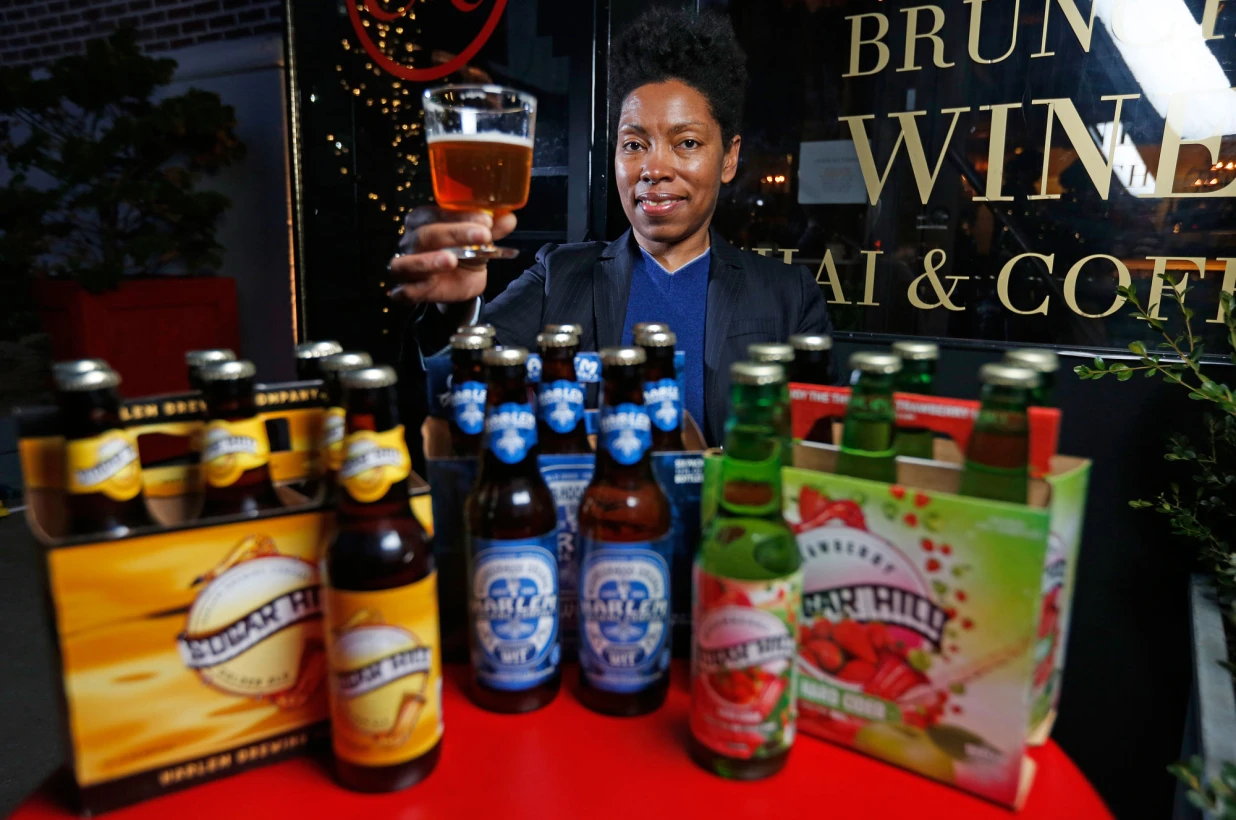 Harlem Brewing has more than 20 years of history and tradition. The company was founded in November 2000 by entrepreneur and beer pioneer, Celeste Beatty. Harlem born and raised, its unique, refreshing layers of flavors resulted in numerous awards including the People's Champ Award for Best Brews NYC and Best Beer at the annual Beer and Bacon Fest at Citifield. The early beers of the brand were made with a home brew kit, and after a few failures, their stock grew to include their successful Sugar Hill Golden Ale, Renaissance Wit, and 125 IPA. While you can ask for Harlem Brewing Company at a local retailer, you can also order it online at their website.

Khonso Brewing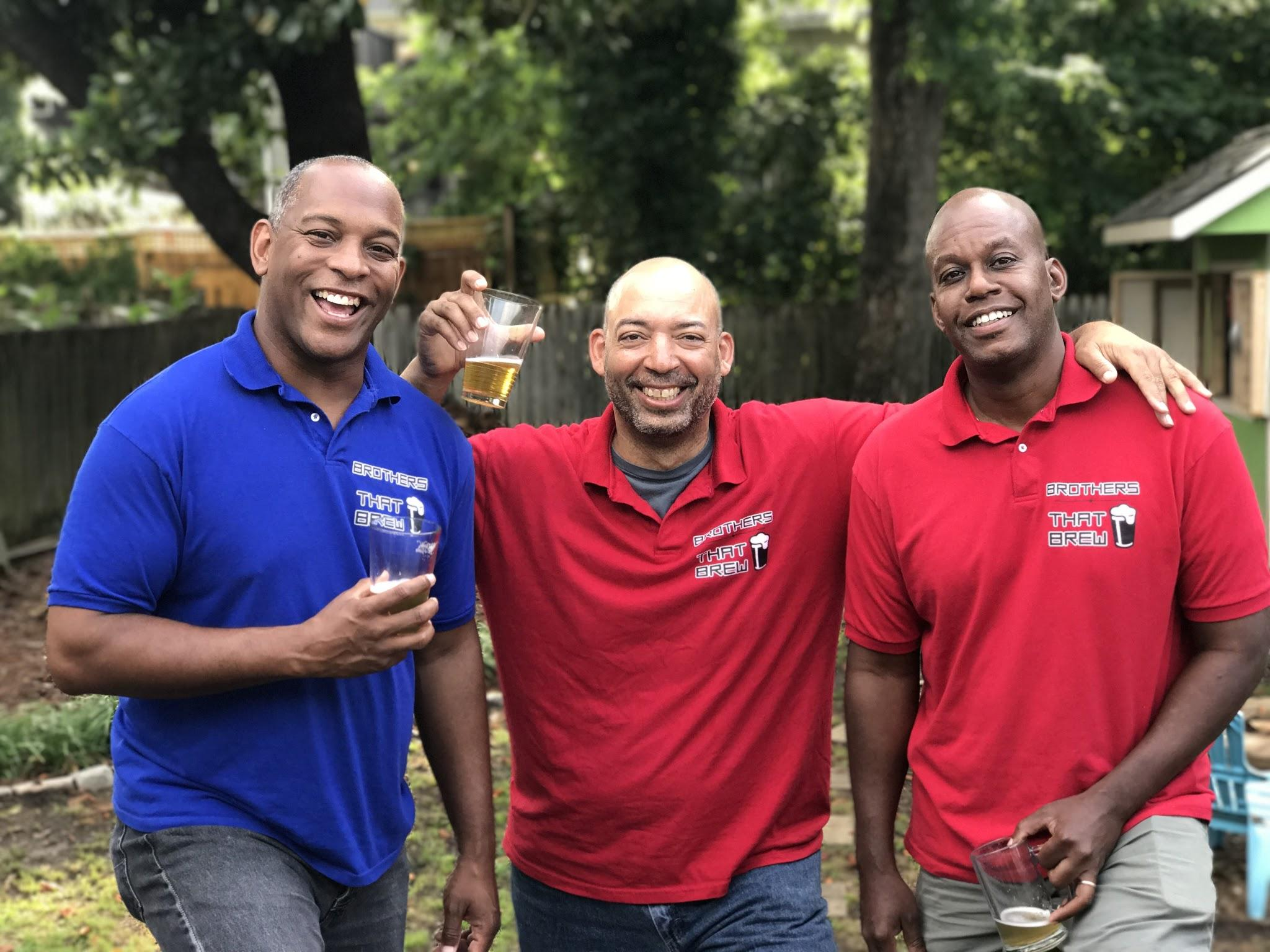 Khonso is named in honor of Khonso Im Heb, the ancient Egyptian brewer to the pharaohs and the gods of the dead (Osiris and Anubis). In ancient Egypt, beer was for everyone: young, old, rich, poor, women, and men. Khonso Im Heb is the first official large-scale brewer of record whose beer was enjoyed by all in the Kingdom. Khonso is founded by three friends: Kevin Downing, Corby Hannah, and William Teasley. When William shared the idea of launching a brewery, the seeds of Khonso Brewing were planted. The three men, armed with a homebrew kit, some basic equipment, and their passion for beer, began their brewing journey as Brothers That Brew. Twelve years of combined all-grain home brewing experience, flavor experimentation, and conversations with regional and local brewers helped Khonso Brewing to take root.
Metier Brewing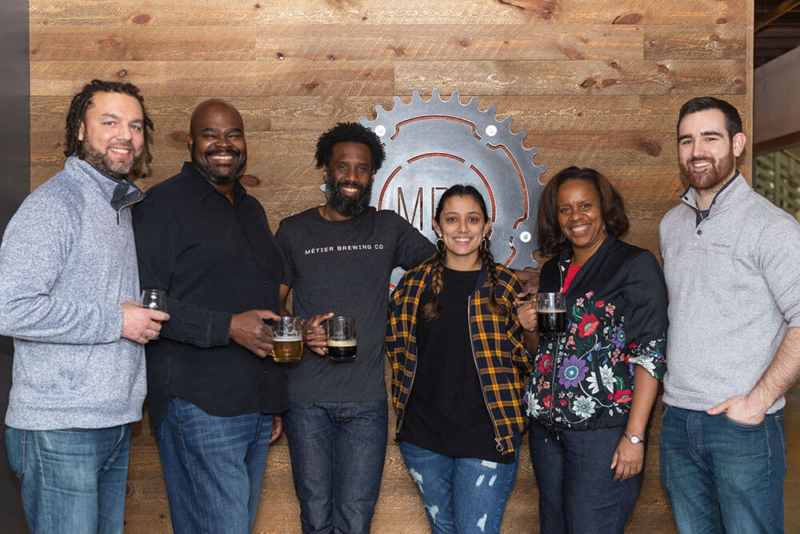 The calling of Metier Brewing Company is to brew "damn good beer" and build a stronger community. The company's mission is that great beer should be for everyone. This includes the people drinking it, the suppliers who produce the ingredients, the brewers who brew, and the staff who serves the pints. Located in Woodinville, Washington, who can find their collection of beer on tap and available in numerous restaurants around Washington state.
Montclair Brewery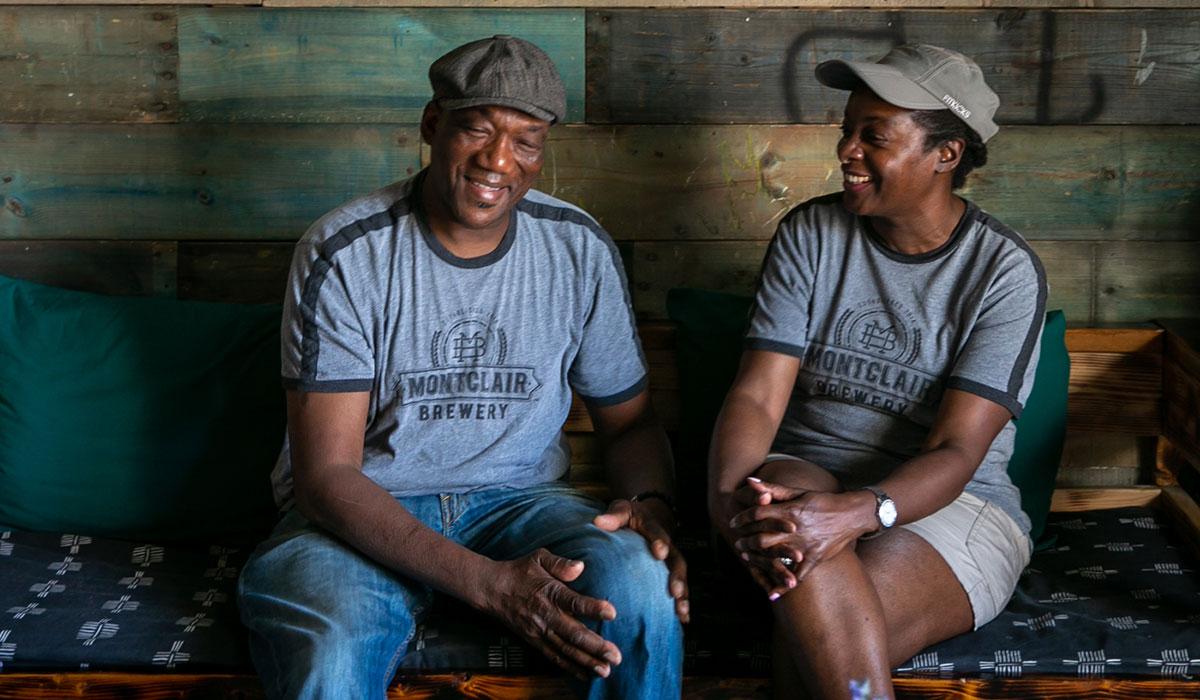 Montclair Brewery is a microbrewery and tasting room located in Montclair, New Jersey. Co-owned by husband-and-wife duo Leo and Denise, the business was born from the desires of Leo to turn his passion of home brewing and hosting into a successful business. For about 13 years Leo was brewing batches of beer in his home and gifting bottles to friends and family. After three years of planning, the couple secured a lease on their current building and opened their doors in 2018.
Rhythm Brewing Co.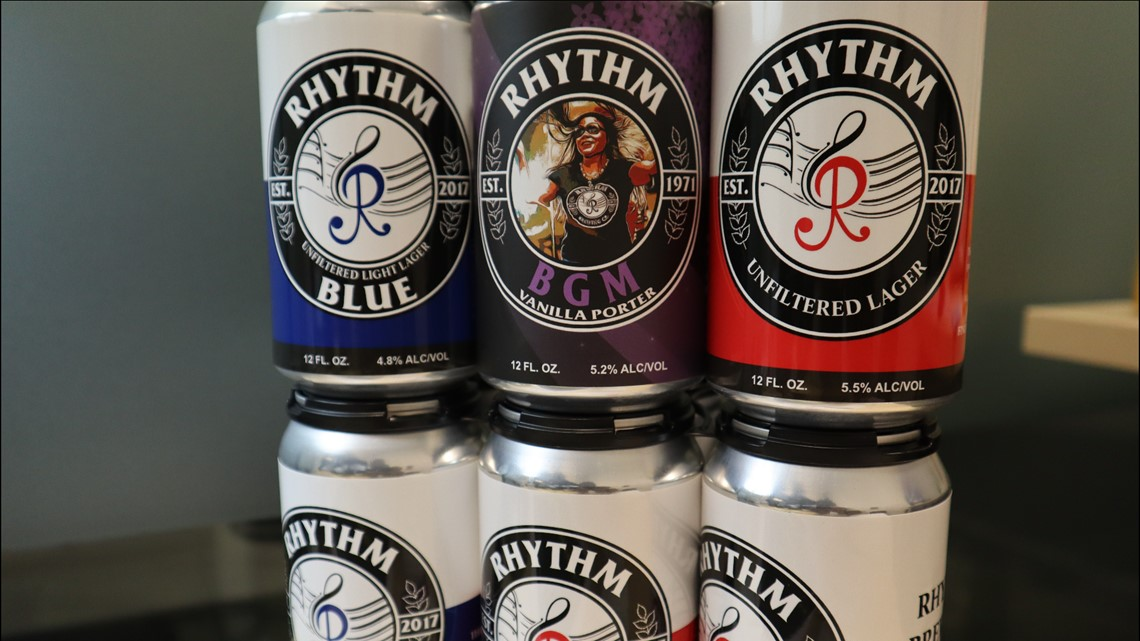 Newly launched in March 2018, Rhythm Brewing Co. is a New Haven, Connecticut based brewery, founded by Alisa Bowens-Mercado. Realizing the lack of craft lagers on the market, Alisa decided to create her own. Her flagship beer, Rhythm, is a modern American-style lager. Brewed with South African hops, Rhythm is unfiltered, flavorful, and has a slight bite that leaves you wanting more. While online customers can shop their merch, if you want to sample Rhythm Brewing Company's lager, you'll have to visit one of their dozens of locations in Connecticut.
Sankofa Beer Company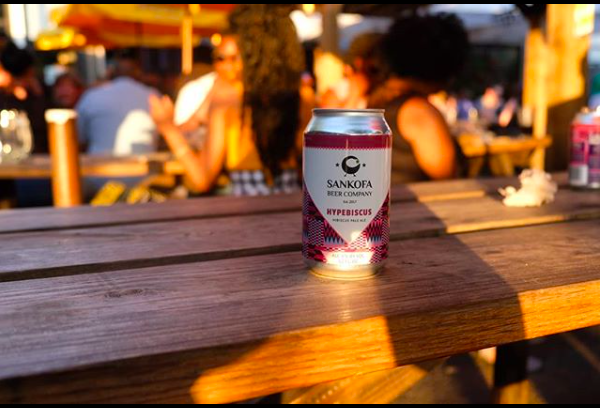 Founded by Kofi Meroe and Amado Carsky, Sankofa Beer Company takes its name from the word that the Ashanti/Akan people in Ghana use for "go back and get." The founders of SBC understand it as a symbol to return to collect and understand your past. The brand has a collection of t-shirts and pint glasses available for purchase on their website, but only DC-area locals are able to sample their beer at nearby locations and through pick-up and delivery options.
Soul Mega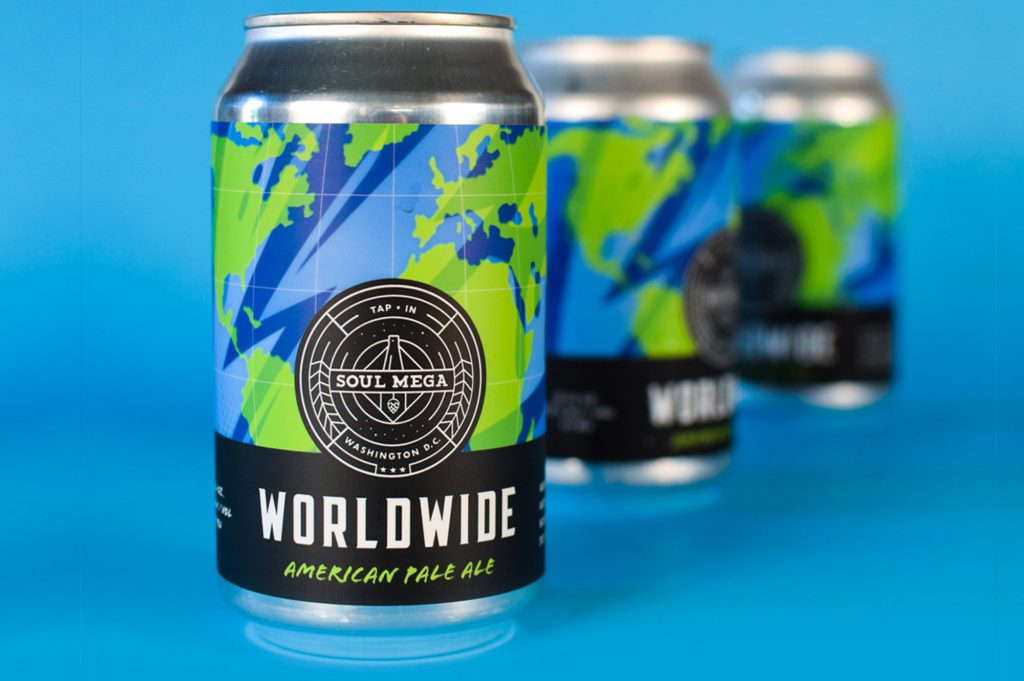 Founded by Elliott and Jahi, the mission of Soul Mega is to be recognized in the craft beer industry and create a culture that embraces creativity and inclusivity. The brand currently offers Worldwide — a straw gold pale ale with flavors of ripe citrus fruit — and the Rhythm & Beauty lager — a gentle roasted coffee flavor with notes of plum, toffee, and caramel. Because their operations are based out of Washington, D.C., this is another beer brand for our DC locals to enjoy.
Spaceway Brewing Co.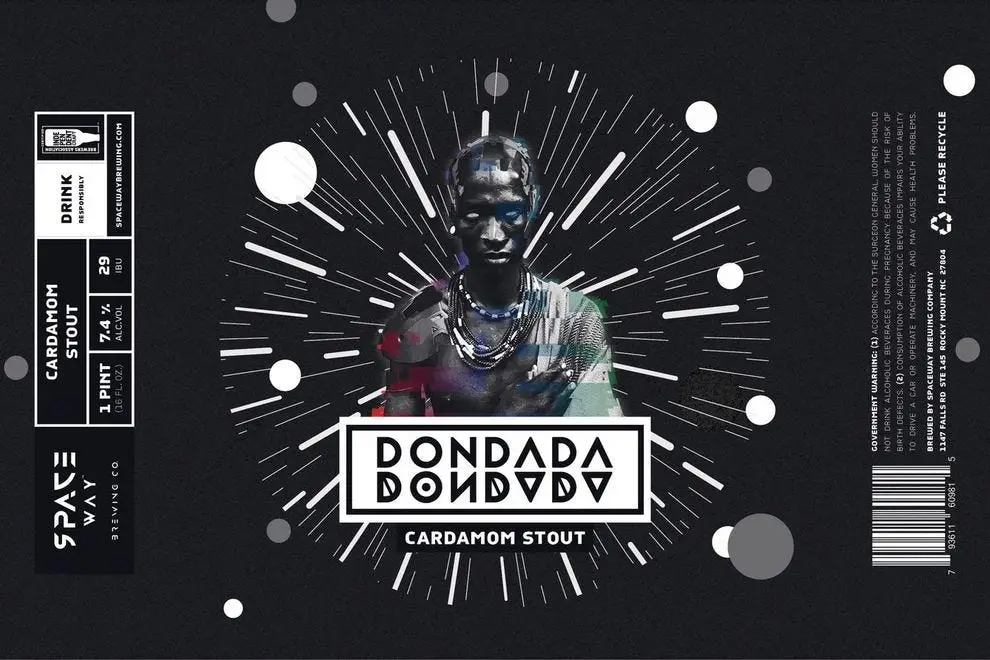 Spaceway is a nod to afro-futurism which seeks to imagine a future in which minorities who are scarcely represented in pop culture are depicted as leading characters. Spaceway Brewing Company is unique in that its goal to not only reinvent simple and full- flavored craft-brewed beer, but to create a sense of community through craft brewing education, innovation, activities/festivals, and community ownership, in addition to helping to change the industry's approach toward inclusion of minorities. Their list of beer currently includes three products — Pirate Jenny Double IPA, Agent Seven Cream Ale, and Don Dada Cardamom Stout.
--
With the weather warming up, I don't think I'll mind sitting by a pool and sipping a cold beer... at least if it's a product from one of these businesses. In the comments drop some Black-owned beer brands and breweries you know of and be sure to download the Official Black Wall Street app to discover more Black-owned businesses.