Laila Ali Continues to Push the Needle Forward in the Health and Wellness Space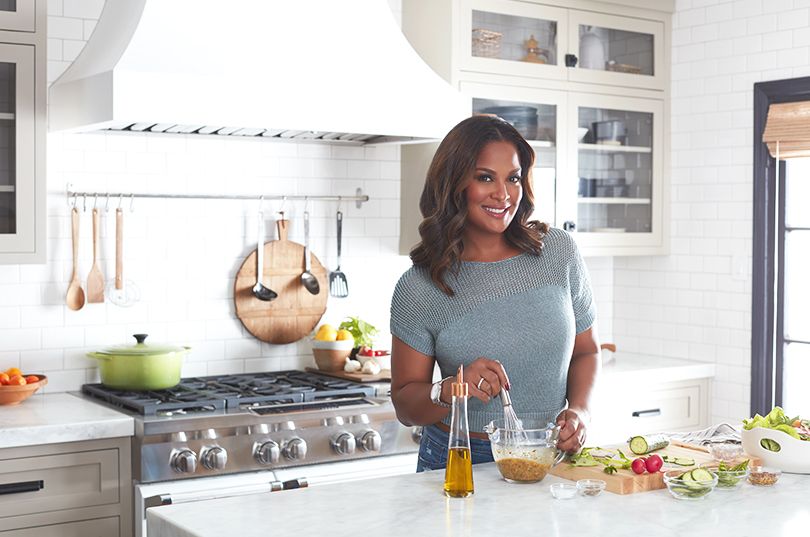 Since retiring in 2007 as arguably one of the best, if not THE best female boxer of all-time, Laila Ali has gone on to a successful career as a well-respected and sought-after television personality and actress. She has competed and won on the Food Network's "Chopped" celebrity edition, appeared alongside Kevin Hart on "Real Husbands of Hollywood," showed off her sultry moves on ABC's "Dancing with the Stars" as well as countless other shows. But it has been her 100% fully owned and operated Laila Ali Lifestyle brand that has brought her back to the world that she seemingly never ventured to far from – entrepreneurship. As Laila told OBWS, "I really try to encourage people to take control of their own health." And that's exactly what Laila has done since venturing from the world of boxing into being a Black business owner.
OBWS had an opportunity to chat with Laila twice last week over the phone and during our Instagram Live check-in on Saturday, June 27, "A Day of Healing & Wellness with OBWS."
At the tender age of 12-years-old, Laila first had the bright idea to work for herself and began passing out flyers in her neighborhood for a house cleaning service. That entrepreneurial spirit and go-getter attitude was just the beginning. She then went on to open up a nail salon, after attending school to learn how to properly do nails because in her mind "you can do anything you put your mind to." So, that's just what she did. For Laila, business ownership was the true foundation of who she was and chose to represent.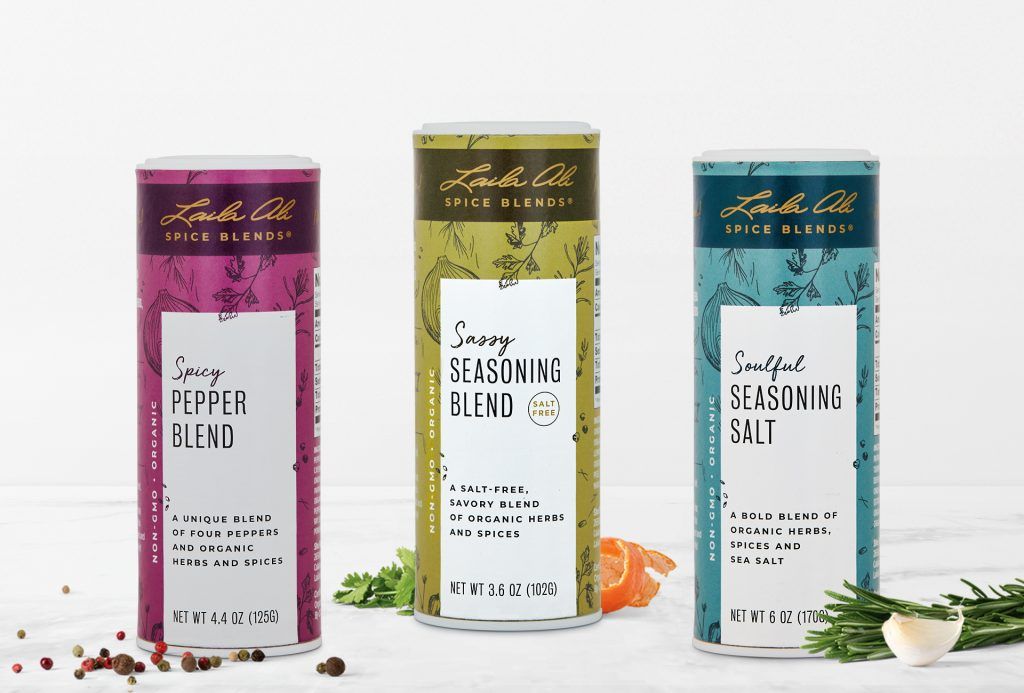 Then, she took a detour into the challenging yet somewhat familiar of boxing, becoming one of the world's most decorated female boxers of all-time and ultimately retiring undefeated. Since a life of health and wellness was familiar to Laila from her life as a boxer, she combined that with her passion for entrepreneurship, which birthed the Laila Ali Lifestyle brand – consisting of Spice Blends for cooking, a skincare line, books, and much more.
Laila has always believed in having the knowledge needed to maintain and operate every aspect of her business – right down to the packaging. So, when the COVID-19 pandemic practically shut down life as we all knew it, she didn't panic. She has continued shipping her plant-based, anti-aging skincare line from home while the two fulfillment centers she works with to ship out her other products are taking extra precautions to ensure health and safety. And although she was already homeschooling her 11-year-old son CJ and 9-year-old daughter Sydney, quarantine life has brought them even closer together as the kids sometimes help with packaging and shipping products.
However, Laila still finds time for herself even outside of her family. She manages to practice at least one hour of self-care almost daily away from her children and husband, former NFL player Curtis Conway. She steals away time to do whatever brings her joy and happiness, whether it's working out, reading, or simply taking a walk around her neighborhood. Her goal, especially now, is to ensure sure she's healthier now more than ever. In addition to working out, Laila drinks plenty of water, takes her supplements, and has a shake every day. As she says, "When a system isn't in place, you can easily fall off." Having a healthy shake every morning also assists Laila in maintaining a healthy weight. "I have more nutrients in that shake than some people get all week."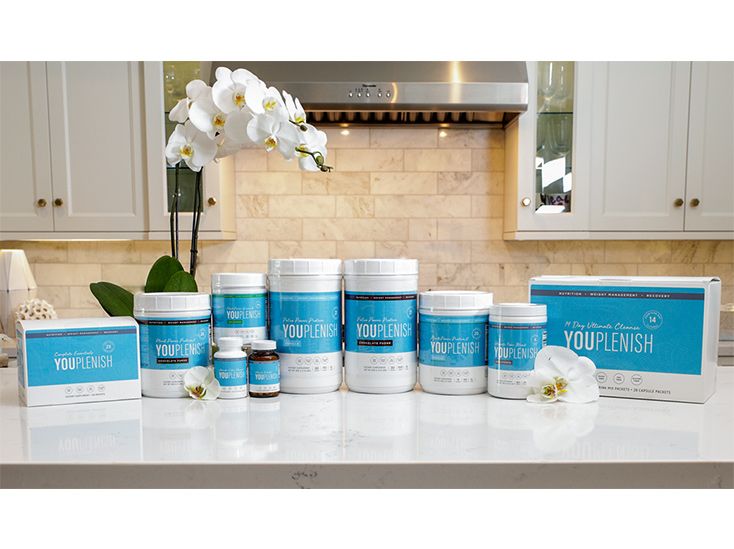 Her consistency and commitment to health and wellness also extends into the kitchen. While many have packed on a few extra pounds during this time, Laila has maintained her athletic figure and a balanced lifestyle. Her go-to meal for the family to enjoy has been tacos, due to its versatility and ease. With two picky eaters at home who have their own preferred eating schedule, tacos – mostly turkey and chicken – allows Laila the ability to feed her family and satisfy everyone's needs and taste buds, even cleverly sneaking vegetables into the meals. Through her food posts on Instagram, she encourages her followers to also consider home-cooked meals. Even though she has beat out some of the best on "Chopped" and published Food for Life, it's important to her to showcase simple meals that anyone can accomplish, especially with a dash of her Spice Blends. When asked her thoughts about the eating habits of the Black community, Laila stressed the fact that "We have to understand that we must start putting the processed food down and start making healthier choices….You have to just start thinking about the things you put in your body and care enough to take care of yourself and your children."
Laila is not only dedicated to a healthy lifestyle but also to the grind that is required to keep moving her brand ahead…the same grind that she exhibited at 12 when starting her cleaning service. So, it's safe to assume that the Laila Ali Lifestyle brand will not be slowing down anytime soon. Laila, however, is also aware of the time that it takes to create a successful business, particularly for someone such as herself who primarily does it all on her own. Her Spice Blends alone took 3-4 years of product testing before obtaining the perfect formula.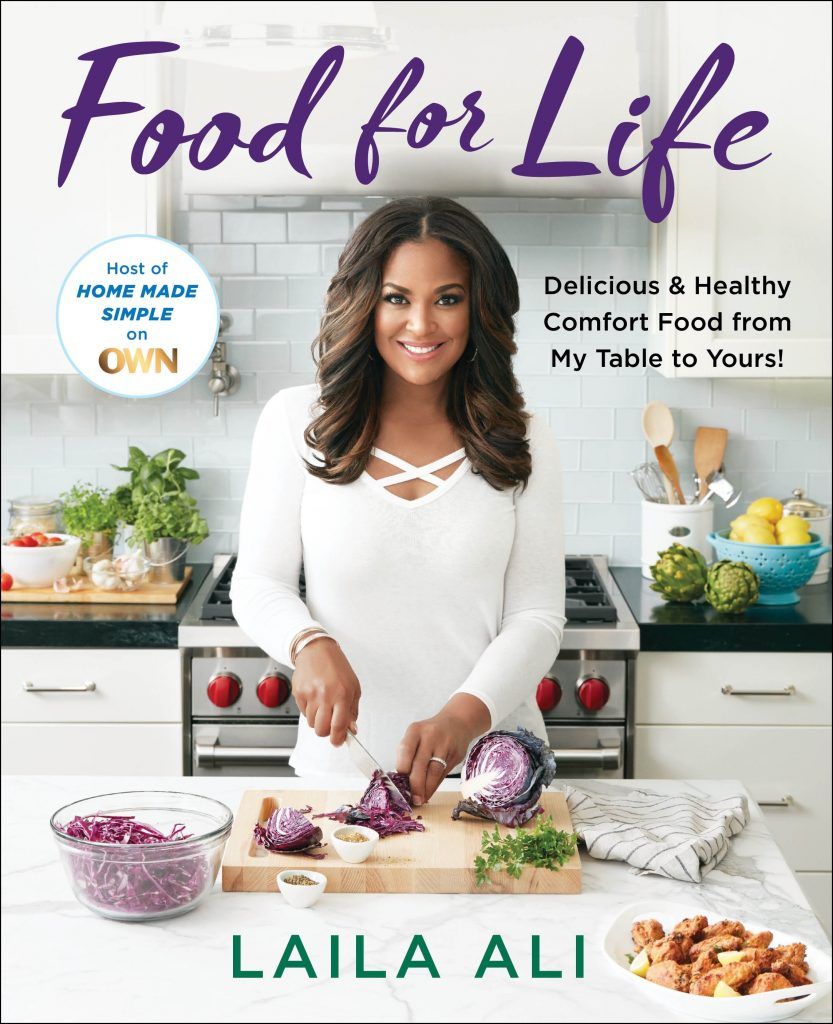 In an effort not to spread herself too thin, Laila makes sure that she is always focusing her energy in the right direction. Her future plans include adding make-up to her skincare line, branching out into homewear, extending her Spice Blends and cookbook into marinades, frozen meals, and eventually kitchenware, in addition to so much more. While her products are already competitively priced for the quality that they provide, she hopes to one day lower her prices even more as her brand expands. Then, she can give more consumers access to high quality products.
Currently, Laila is encouraging her health and wellness community to be the best version of themselves through her three-part e-mail series, "Replenish You." Through the series, Laila wants to "help replenish yourself, your mindset, and your purpose." To learn more about this series and to keep up with everything related to the Laila Ali Lifestyle brand, be sure to visit lailaali.com, where visitors can also sign up for her VIP email list and receive 10% off of their first order. In addition to her website, Laila's Spice Blends can also be found on Amazon.