This Black-Owned Marketing & Tech Firm Helped Over 4,000 Entrepreneurs Grow Their Business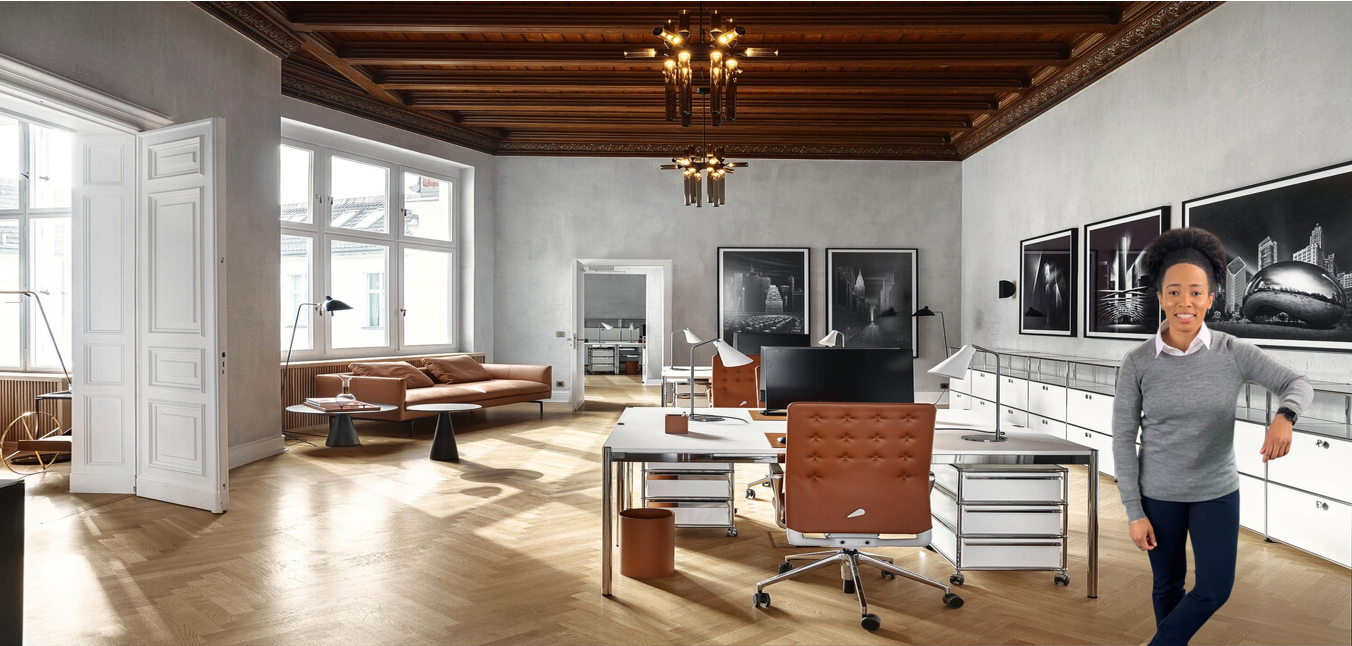 Many web development firms focus only on UI (user interface design) and the online presence of a business, independent of market strategy & technology performance indicators. Unfortunately this doesn't help much when you only have seconds – maybe milliseconds – to convince consumers that your business is worth their time. This is why Nicole Rowley created Luxurious Web Design. She wanted a firm that rendered all-inclusive technological solutions for start-ups and digital transformation options for existent organizations, so they could propel their company's growth. Nicole started the business in 2009 & since then has serviced clients in 20+ industries internationally, taught 4,000 students from 83+ countries, and currently serves as an industry leader in web development. Her goal is to work with organizations to develop stronger business architectures through the technical solutions they deploy. We caught up with the Nicole to learn more about her journey and what entrepreneurs should look out for through business development and beyond.
What inspired you to launch Luxurious Web Design?
Excitement and passion! Our field is streamlining daily tasks through automation and artificial intelligence. The progression of medicine is now heavily vested in technological advancement. Businesses gain the exposure to their target markets through consumer digital trends, and my urge of wanting to be a part of it all is what motivated me to create my own company.
School & corporate experience had a major role in me understanding how technology works, thus my passion for learning triggered my preliminary interest. Although once I discovered how I could connect that applied science to businesses strategically & scale, I knew my role wasn't to work for a company like mine, but to build it.
What can businesses do to ensure they are leveraging technology in the right ways?
Finding the best technology architecture demands pragmatism, communication, and strategy, but the best words I can give you are "research and development". Asking these 2 questions internally to your organization is vital. What technology does the organization need? What technology do my consumers demand? From there, a business should explore all of their options, but selecting and then executing could be challenging.
The leading causes to the need of digital transformation are talent shortages, quality issues, and outdated processes. While battling these problems, an organization can't take their eyes off the operations that are keeping them above water. This is why we do what we do, we strive to prevent technical blockers or remediate them if they co-exist with others.
What are some of the biggest digital mistakes you've seen entrepreneurs and businesses make?
One is not investing in the digital space at all, and secondly is cutting corners. A primary example is with a website which is quite often the first time a business introduces themselves online, if not via social media. I've seen many organizations with websites, but were not: aesthetically up to date, strategically put together for the best customer experience, or configured properly in the back end to capture all components of consumer data or analytics.
I do want to hone in on the last point though around data and analytics. Many organizations don't know: how many views they had on their website, what the demographic of the views were, how many leads came in through their lead forms, or how many leads then converted this month. If there was a trend of declining over the past 6 months which effected their profit margin, it would have taken half a year to notice, and then more time to identify the culprit.
This is why it's vital that organizations leverage technical resources, so it tells them about their current position & the market overall. It could literally save them.
What are you most excited for over the next few years?
For us…honestly everything. We're securing contracts with companies all over the world and look forward to those journeys. Additionally, this year we hit large numbers in online education with teaching the market about content management systems and application usage, so even if an organization cannot outsource their needs, they have affordable instruction to know what needs to be done.
We also look forward to consulting more black businesses by giving them access to the technical tools and resource they need to thrive digitally without heavy venture capital.
info@luxuriouswebdesign.com | www.luxuriouswebdesign.com | +1-804-614-5021