She's Brown Like Me Brings Representation & Self-Love to Young Girls of Color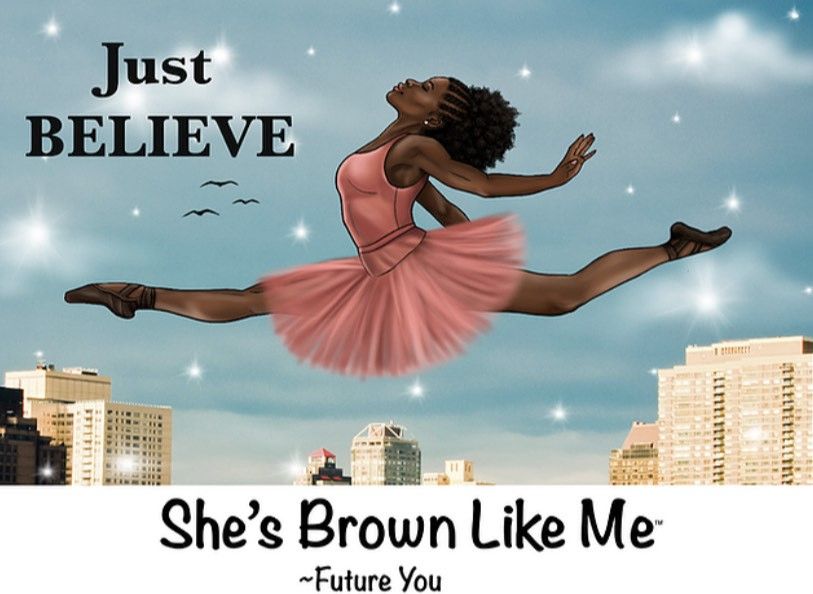 Representation matters. When Shauna Hailey isn't hopping from airplane to airplane as a flight attendant, she's running the business, She's Brown Like Me. After growing up in the 70's where the representation for brown and Black people was limited, she made it her mission to give today's girls of color something to aspire to.  
To learn more about Shauna and She's Brown Like Me, keep reading.

Jouviane: To start, let's separate you from She's Brown Like Me for a second. Tell me a little bit about yourself.

Shauna: I'm originally from Philadelphia — born and raised in the Philadelphia region. I had a plethora of hobbies while I was growing up, and I always considered myself a bit of a nerd. My parents were a big influence on me.
My father always encouraged me to try anything I wanted so that I wouldn't be afraid of anything. He encouraged me to always have a hammer in my hands, and that's how I got the name for the company, B. Hammer LLC. He used to tell me, "with a hammer in your hand, you can fight off the world." Mind you, I was eight years old when he was telling me this, so you could only imagine my confusion. Of course, as I grew older, I understood what he meant.
The hammer was knowledge and experience. The more I knew, the least likely it was for me to be taken advantage of. My father has since passed, and I always say my dad was my strength. My company is really named after my dad because even though the "hammer" came from him, it really stands for Bruce's hammer. And while I always say my dad was my strength, my mother is my heart. She's my voice of reason. My parents encouraged me my entire life, and I never saw myself as being limited in any way.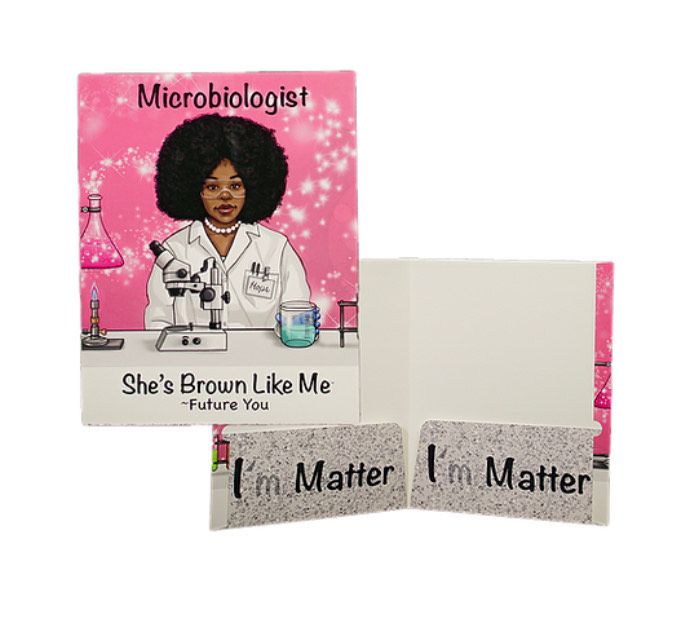 Jouviane: So it's safe to say that the encouragement from your parents helped push you to create your brand?

Shauna: It did. However, I originally started the line from a place of anger. It was completely different from what it is today. It was called Seecret Sender, and it was just a way of sending anonymous messages to people via postcard.
It's crazy how emotions go from one extreme to the other. During the Seecret Sender era, someone asked me if I could do a Mother's Day card. I came up with this image of a mother's hand inside the hand of a baby because every parent knows that connection. I wrote the caption, "Before you taught me to reach for the stars, I reached for you." As soon as my mother saw that, she knew that's what I should be doing.
I eventually grew the line to more cards, some of them were a little snarky. Others were more heartfelt. I just wanted to make sure there was representation. I made sure there were cards in Spanish. I also made sure some of them were racially ambiguous. There is so little representation for the Black community in the marketplace, and the fact that we have to go search it out or dig it out is crazy to me.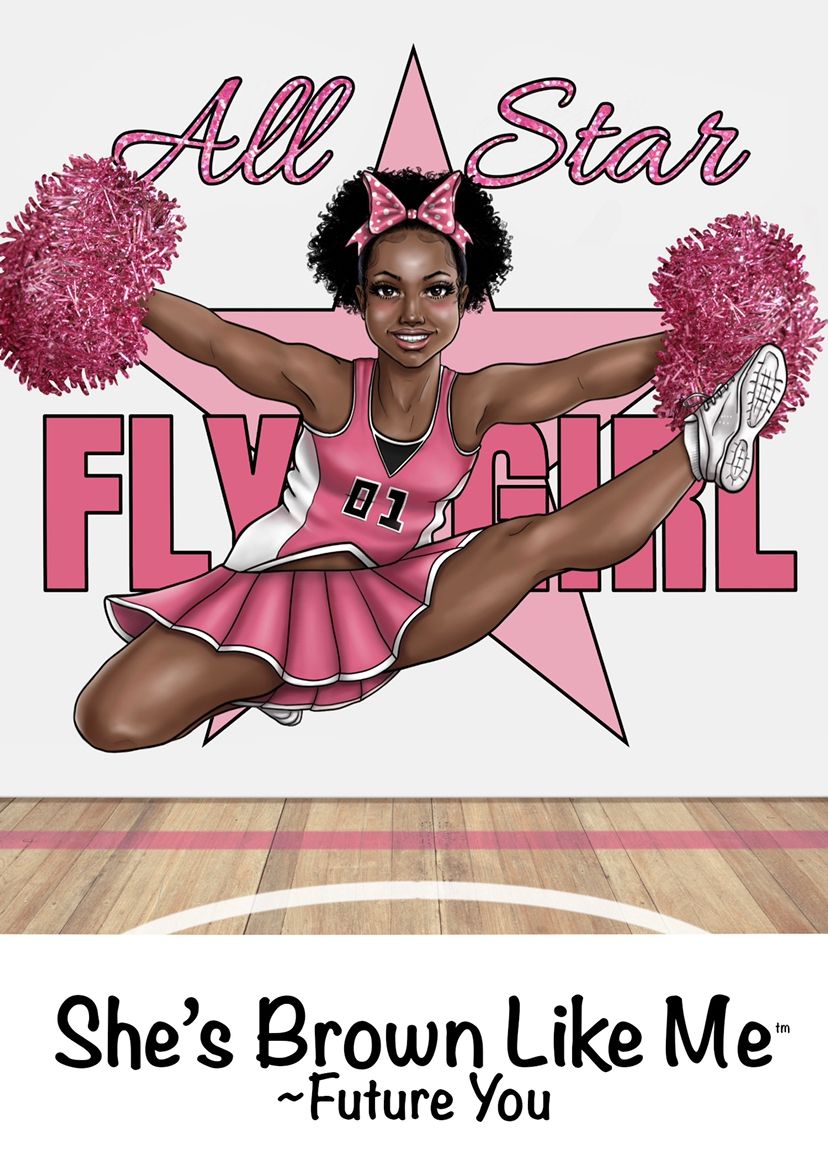 Jouviane: What did you do after the initial batch of cards were created?

Shauna: I liked my line at the time, and I was encouraged to go to the New York Stationery Show. So I packed up my cards and went. I was placed in the "emerging artists" section, and I was lucky enough to be placed around some great women who were well into their craft. We all responded well to each other and they suggested doing "Circle of Sisters," — the largest expo for Black women in New York City. At the time, I had no idea what it was, and I had no idea what I was getting myself into. One of the ladies suggested creating more products, so I decided on bookmarks. I came up with six bookmarks, and that's how the line started.
I had the name "She's Brown Like Me" in my head years ago, but I didn't know what to attach it to. It was one of those things that was in the back of my mind that I just filed away for later. Anyway, I used the name for the event, and when the event started, I sold more of those bookmarks than I sold any of my postcards.
Realizing how popular the bookmarks were, I thought there has to be more images of brown girls on items. I went out to all the popular stores like Walmart, Target, CVS and realized there really is nothing in terms of representation. The nail in the coffin was Hallmark. I walked up and down the store, aisle by aisle and there were three cards with brown people on them — one was racially ambiguous, one featured a South Asian girl, and the third was a Black mother and daughter. And even more so, the last card showed the mother doing her daughter's hair and straightening her "kitchen," and I took offense to that. Of all the images they could've shown of a Black family, they chose that.
And now, I want to make sure that every girl of color can see herself in a positive way. We need to encourage them.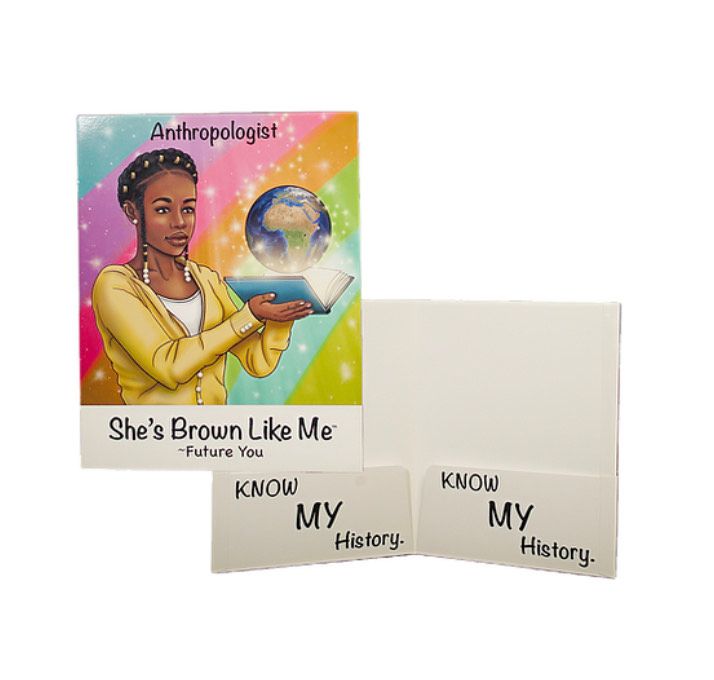 Jouviane: And how do you come up with these positive images?

Shauna: For the images that I have of the girls, I try to attach a job title. We see the same jobs over and over again — doctor, nurse, teacher, secretary. There are so many more jobs out there that we can inspire these girls to pursue. A lot of people don't have the opportunity to see or understand the variety of jobs out there. If you can sneak in jobs like microbiologist or graphic designer, you can open doors in their minds.
Jouviane: You're working to open the minds of young girls now. On your website, it says, "If every young brown girl saw her image every day in a positive way, who would she grow to become?" Let's apply this to you. If you had a brand like She's Brown Like Me while you were growing up, who do you think you would've wanted to be?

Shauna: Wow, that's a hard question. Obviously, you'd be different. There would've been some things in my life that I wouldn't have had to shoulder as a child. I don't think people really realize how detrimental negative imagery and verbiage can be, and how limiting it can be. I have limited myself based on negativity, so while I don't know exactly what I would've wanted to become, I know my mind wouldn't have been limited in whatever I picked.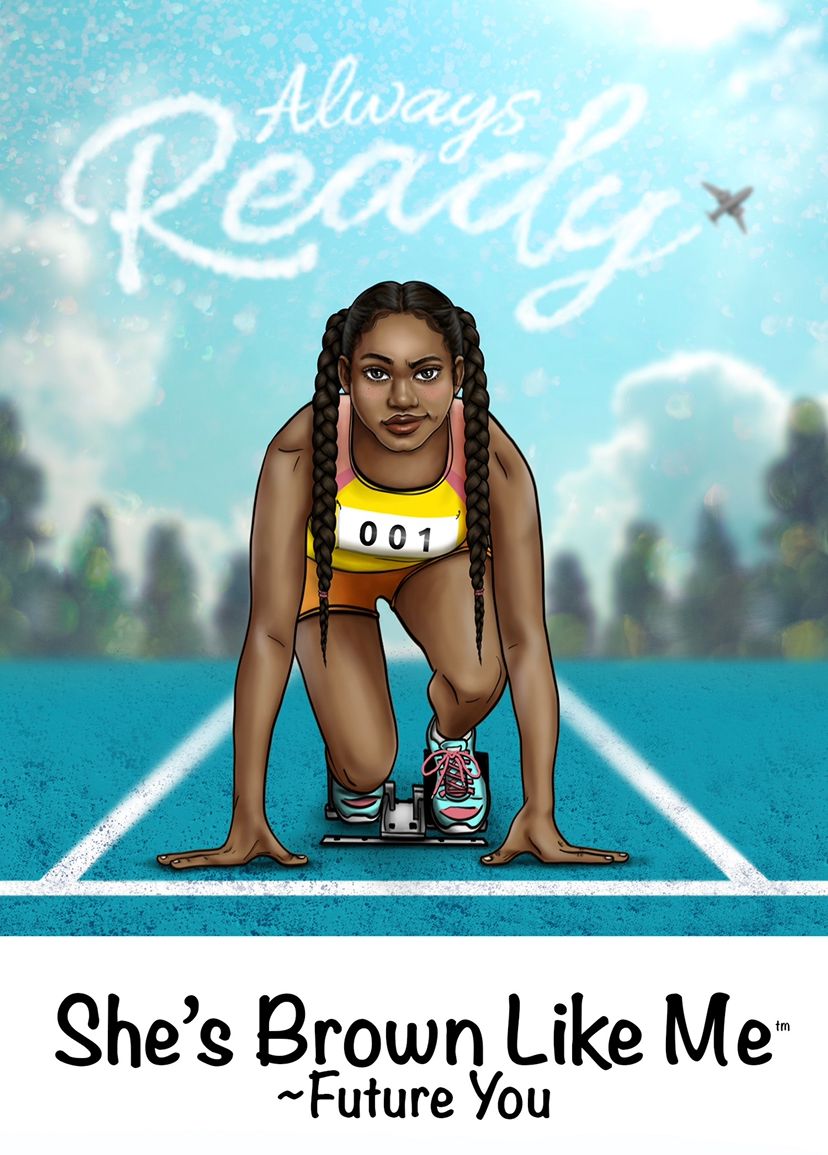 Jouviane: If you could describe She's Brown Like Me in three words, what would they be?

Shauna: Positive. Unstoppable. Imagery.

Jouviane: On your website, you have a list of influential brown women. Do you have a particular person that you would say you look up to?

Shauna: I would say Sonia Sanchez. She's a poet, and actually at one point, she was my professor. When I tell you I had no idea who she was when I got to class, I had no idea. I went to Temple University, and I saw all these non-Blacks in my African-American studies course and initially did a double take. I brushed it off because clearly, we were all there to learn. They were just besides themselves because of who the professor was, and all I could think was who?
Sonia Sanchez impressed upon me that out of all the things that she has gone through — with the Black Panther movement, the FBI following her — that she just kept on going. Even after I left college, moved on, and changed careers, I would see her years later taking the train. I went up to her one day, and I said, "Ms. Sanchez, I know you may never remember me, but I was one of your students years ago, and I want to thank you for every piece of advice you gave me and the permission you gave me to be me."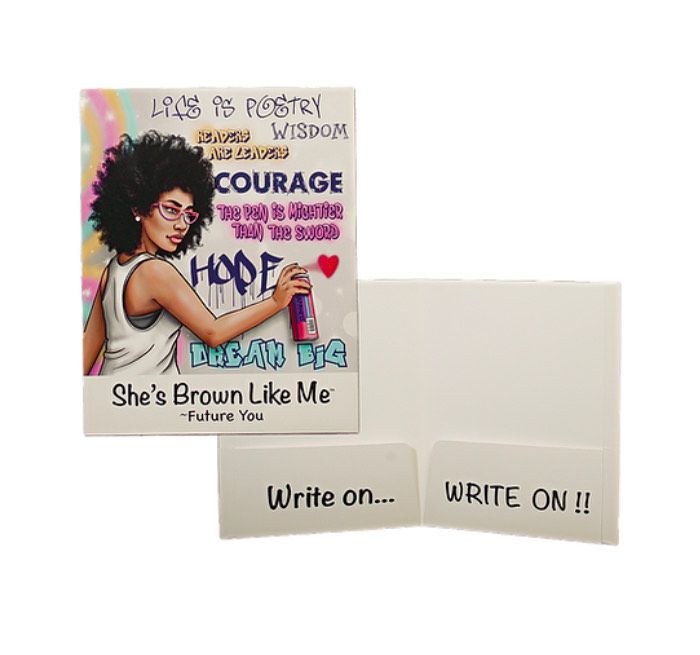 Jouviane: She's Brown Like Me is inspiring young girls to think about their future. What do you see in the future for She's Brown Like Me?

Shauna: In the next five or ten years, I see it being so commonplace to see depictions and imagery of brown people, and She's Brown Like Me will help us get there.
Jouviane: Last question — if there was one thing you could tell a stranger about She's Brown Like Me, what would it be?

Shauna: I would tell them that She's Brown Like Me is about accepting our natural beauty. In order to do that, we have to see it.

Starting October 23, She's Brown Like Me will be partnering with Lululemon at their downtown Philadelphia location to launch their new images and folders.

For more information on She's Brown Like Me, visit:
WEBSITE | INSTAGRAM