Young Black Millennials Launch a Creative Hub and Agency For The Culture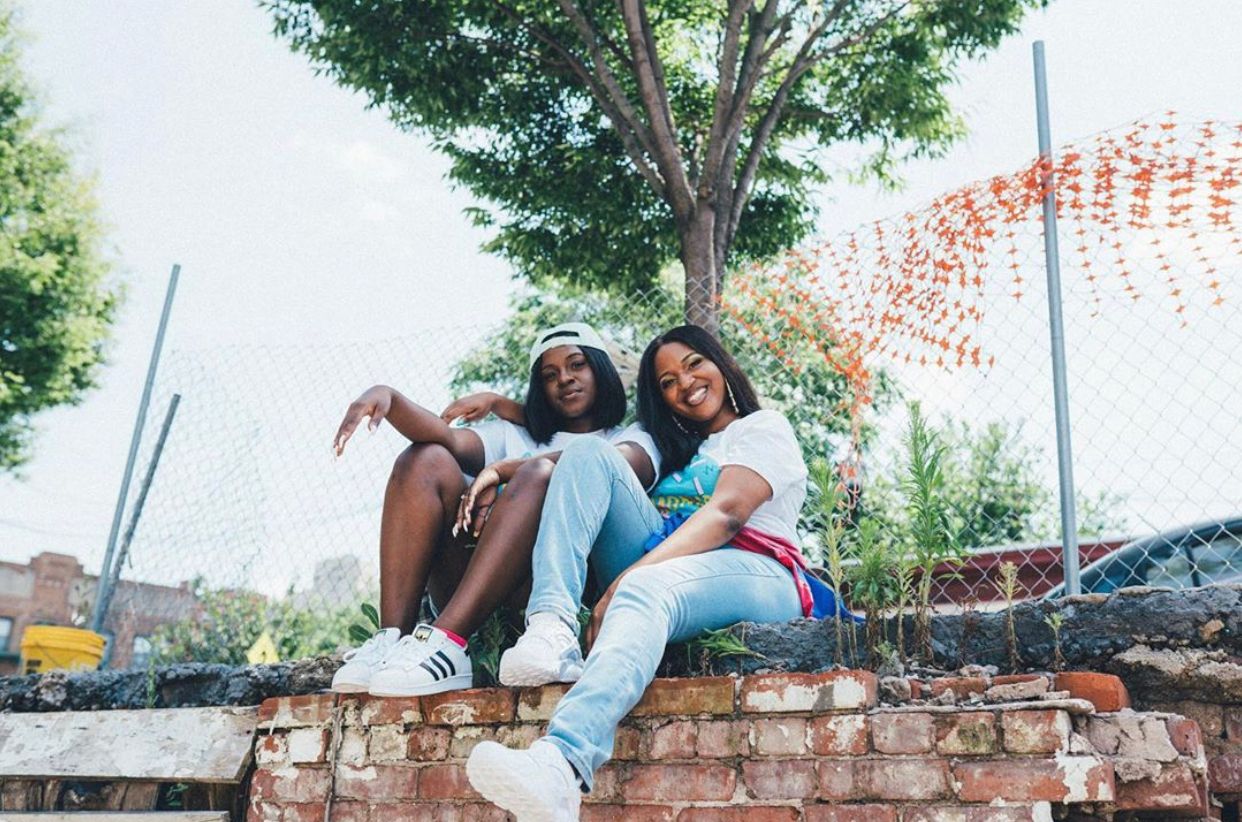 When Chloe Adams and Chanah McKenzie realized the corporate world wasn't properly valuing and recognizing their skillsets, or that of other young Black professionals, they turned those lemons into PYNK Lemonade. PYNK Lemonade is a one-stop-shop creative agency and creative hub, providing marketing services from branding and video editing to social media strategy. With years of experience under their belts and a deep passion for innovation, they set out to introduce the world to true creative marketing, made for us, by us. We caught up with the pair to learn more about PYNK Lemonade and how small businesses can maximize their marketing efforts with little to no budget.
OBWS: Introduce us to your brand. What influenced you to launch PYNK Lemonade?
Chanah: PYNK Lemonade started as a direct response from millennials who felt that they were not being heard among businesses and organizations. In 2018, we both found ourselves stuck at a crossroads where we felt like our work wasn't being recognized or valued. We then noticed that our friends and the people around us had similar stories. There didn't seem to be a place for us to be able to maximize or utilize their skillset without feeling like we were being undermined or not taken seriously. We had the passion, we had the work ethic, but where we were at the moment, didn't have the heart. From there, PYNK Lemonade was born. We (as well as others) wanted to use this company to tap into our greatest potential and use our skills to help others via providing creative marketing services. We recognized the need. And while it supplied a need for others, it took care of our needs as well.
OBWS: What kind of services do you provide and how is it different from other creative agencies?
Chloe: We provide digital marketing services, branding, creative design, event planning, and video production. We will also be introducing copywriting services in a few months! Consider PYNK Lemonade a one-stop-shop for all creative marketing and strategy needs.
OBWS: What's the biggest misconception you've seen when it comes to marketing in our community?
Chloe: The misconception is within the narrow view of what marketing actually is. It's more than just a billboard or flyer. Very few understand the creative capacity, analytics, and other work that goes into it. There's a math to it. And that math and strategy can show how marketing can impact one's business, service, or product. It's our job to help others understand marketing in a way that makes the process clear and ultimately helps amplify their company messaging.
[caption id="attachment_54713" align="aligncenter" width="460"]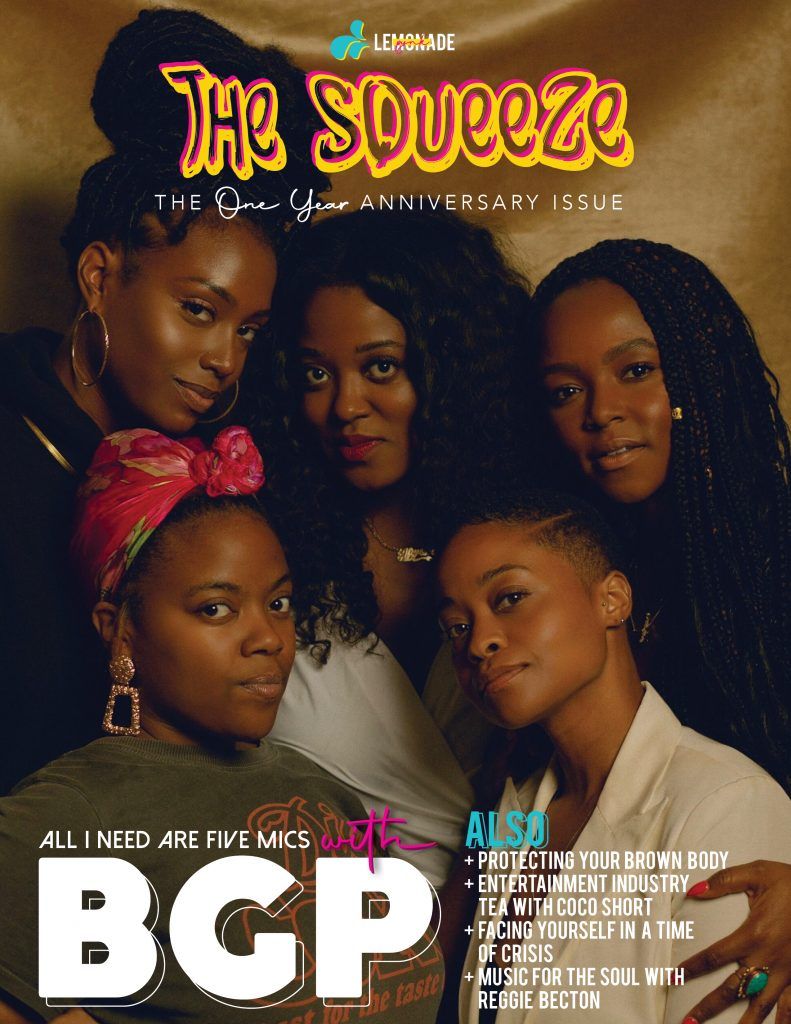 PYNK Lemonade recent magazine issue with Black Girl Podcast[/caption]
OBWS: How important is it to have an online presence in 2020?
Chanah: VERY! There are an estimated 3.6 BILLION people on social media alone. That's about 50% of the global population (check Statista for the facts). Imagine the digital footprint you, your brand, or your company could leave behind just by taking the first step. Imagine the number of people that could be impacted by the work that you do all from a simple post. That's a great power!
OBWS: What advice can you give to business owners who are just launching a product or service and can't afford to dedicate a major budget to marketing?
Chloe: Use your community as your resource. We started PYNK Lemonade with no money. We relied on our friends and family to help us get started. One of the oldest and best forms of marketing is word of mouth. Think about it, the greatest stories that were ever told came from what we call oral tradition. Oral tradition is marketing. It's telling the story so that others can know who you are.
We'd suggest attending networking events, asking friends or family members to share business announcements, reaching out to local organizations, sororities, fraternities, etc. or speaking with churches and civic organizations. Use your greater network as your resource and watch your company grow.
OBWS: Tell us more about your creative hub and what people can find here.
Chanah: While we are a marketing agency, we also recognize that there are a lot of individuals, specifically young people of color, who have tons of skills, are making strides in society, and testing boundaries that don't often get the recognition they deserve. A lot of times, these people don't have the budget for a big marketing or branding agency or even advertising costs to back them. We use the hub as a platform to tell and share the stories of these people while also providing resources and tools that can help enhance personal and professional development for those like us. It's for people who want their voices to be heard and for people who want to make an impact on this world. It's a safe space for creatives and individuals alike to use each other as resources.
The Creative Hub is important because, as stated, these opportunities aren't often available to everyone. And so, we want to be the bridge between the person and the world that helps showcase how they are shifting the culture.
[caption id="attachment_54714" align="aligncenter" width="625"]
PYNK Lemonade team[/caption]
OBWS: Has COVID-19 impacted your business at all? If so, how have you been able to pivot?
Chloe: COVID-19 has definitely impacted our business. Though, we think that it's impacted everyone significantly to be quite honest; not only financially, but also mentally. We've had to find ways to make our company work. Being that we're in the digital space, we've also had to pivot our practices to meet the needs of our clients and audience. For example, several of our clients were directly impacted by COVID where there was a shift and decrease in their work, which then affected us in a way where we had to shift to meet their needs.
We've had to make quick decisions that were the best for the company, our team and the people we're working with. But that's the beauty of being in the digital world. We have the opportunity to be flexible like that and use our quick-thinking skills to help others.
OBWS: We can all agree that being an entrepreneur isn't easy. What have you two done to stay motivated and centered while growing in business?
Chloe: I take breaks. As soon as I feel a burnout coming, I'm dropping everything. I do this because, in my line of work, I'm required to go all in. But I also have to take care of myself and my mental health. For me to produce the best results, I have to take care of myself, too. During these breaks is usually when I am able to re-center myself and find the motivation to move forward.
Chanah: Same! I turn off my phone. Although, I call it "unplugging." I like to spend a lot of time with my family. My husband, my mom, my sister, and brother are all so important to me. I receive a lot of inspiration just being around them all the time. When I unplug, they get my undivided attention. By the time I return to the digital society, I would have taken in many lessons and messages from my family that helps me tap into my creative self even more.
OBWS: What's next for PYNK Lemonade?
Chloe: Of course, we're excited to take on new projects and grow our clientele. We also are in the process of developing new resources and content for our Creative Hub to share with our audience. We have a digital magazine that recently featured the beautiful ladies of the Black Girl Podcast and the next issue will be released in the fall. We have a new millennial-based web series coming in October. We are also preparing for a digital event. There's so much to be done and we are extremely thankful for the work thus far. To even think, within a year we were able to work with a client like Melyssa Ford was enough for us! We're looking forward to creating more partnerships with companies, building our team and changing the world the sweetest way we know how. It is our hope that we continue to work hard so that we might be able to pave the way for a younger generation to have even better opportunities.
Find & Follow PYNK Lemonade For More:
Website: www.pynklmn.com
Facebook: @pynklmn
Twitter: @pynklmn
Instagram: @pynklmn