MJ The Closer - A Black Woman's Rise from Small Town to Real Estate Magnate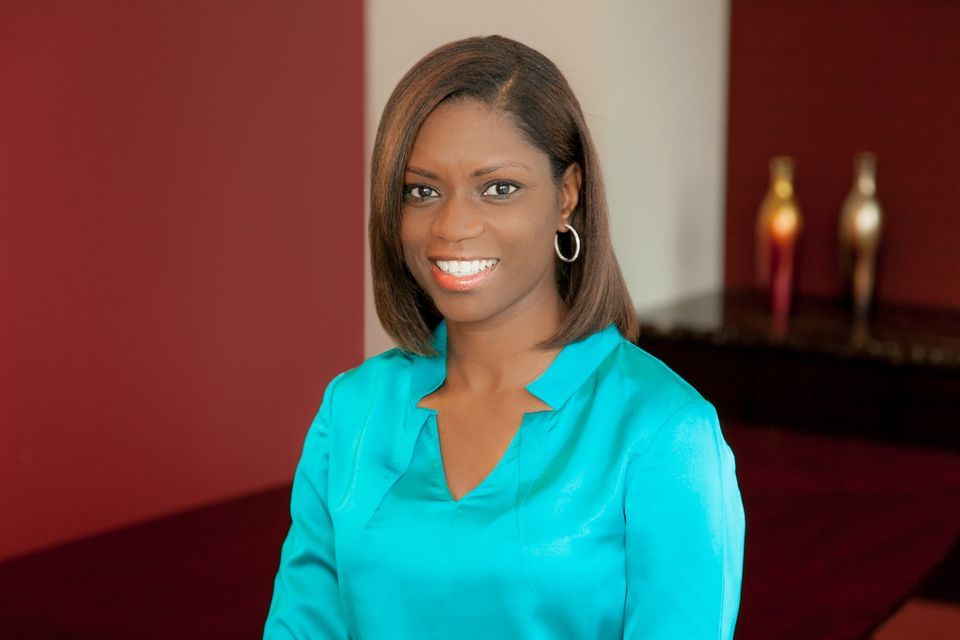 As one of the best and brightest in the real estate game and a close rate of 98%, Melinda Jordan has certainly earned the name MJ the Closer. The self-proclaimed true Southern girl grew up in Camden, Mississippi on a cattle farm, rose through the ranks in corporate America, and has been taking the real estate industry by storm. Since making the tough decision to quit her corporate job and move from St. Louis to the Windy City, Chicago, in August 2010 to pursue real estate full-time, she hasn't looked back.
Even while serving as a Chicago board member for the National Black MBA Association and volunteering with several organizations, Melinda has continued to make a difference in the ever-changing world of real estate. She's licensed in Illinois but owns rental properties in several other cities and has relationships that expand across markets – a win/win situation for her clients. Official Black Wall Street had a chance to connect with Melinda to learn about what advice eventually led to her career in real estate, what sets her apart from her peers, why clients trust her, and so much more.
Lela: What piqued your interest in real estate?
Melinda: I actually started as an investor. I've been an investor for the last 20 years. My accountant said, "You're single with no children. You need a tax shelter, and real estate might be good for you." So, it really came out of lowering my tax obligations, and I just got bit by the bug 20 years ago. I've been investing ever since. From that, I transitioned from corporate America to becoming a full-time real estate broker. It didn't start off as a dream, but it became one.
Lela: How has your transition been moving away from corporate America to real estate?
Melinda: My discipline and learning from corporate America has greatly benefited me as a realtor because I see the work as business from the onset. Because it's somewhat easier to get into real estate as a realtor, there are no real boundaries nor a real structure around how you operate, which I'm used to experiencing in corporate America. So, I will be honest, the first couple of years were difficult for me. But what I had to learn is what I bring to my client base and focus on that more than focusing on where the opportunities are for improvement in the business and bringing what I believe there should be.
Lela: Speaking of your client base, what are some of the services that you offer for your clients?
Melinda: I am a residential broker, and I focus about 30% of my business on first-time investors. I have a heart for them, particularly women, because of the journey I took starting out as an investor – learning about the nuances of real estate, which is really a man's game when it comes to investing.
Additionally, about 70% of my business consists of owner-occupants. Statistics show that people who own real estate, in most instances, create wealth four times that of renters. So, the wealth building part is really interesting to me. Again, that's why about 70% of my clients are owner-occupants, and most of them are first-time buyers or relocating. The relocation part is essential to my story because I'm a transplant. Chicago is my fifth city. So, I also know what it is like to navigate in and out of a city. Because of that, we tend to see Chicago differently than Chicago natives. We do not necessarily see the boundaries that were created before we arrived. We see Chicago as the third-largest city in the U.S – a melting pot. Whatever your lifestyle is, there's a neighborhood for it.
Lela: Absolutely. Do your services also extend outside of Chicago?
Melinda: I am licensed in Illinois. So, I focus primarily on the city of Chicago, but you bring up an interesting point. A portion of my business involves consulting and is referral-based. Because I travel a great deal and so many of my relations are through my corporate life, I often am consulting with people around the country because I have relationships in a number of markets.
For example, if you're interested in Atlanta, I have a team in Atlanta. Interested in Houston? I also have a team there as well. And that's been good for me because due to my travels and life before this, those relationships were already built around trust. Therefore, people can lean on me to say, "I want to invest in Atlanta. Who should I be talking to?"
Lela: It definitely sounds like you've built great relationships along the way. What else has set you apart from your real estate peers?
Melinda: I hang my hat on three attributes. One is the fact I am bold. By that, I mean, I see every single real estate opportunity as a chance to change your circumstances. My mindset is built around investing. For my owner-occupants, I always tell them that their job is to love the home. My job is to make sure the numbers make sense.
The second attribute I hang my hat on is resourcefulness. Due to me spending 20 years as an investor in five different states, I am very keen and savvy when it comes to the right resources to make scenarios work for my clients. I have six lending partners, and people sometimes question why I have so many partners. That comes from me knowing that everyone's needs are different. Therefore, I've surrounded myself with a network of individuals based on their specific expertise. With my clients, I can bring that resourcefulness because I know based on their needs where they should go. For example, there's a difference between someone who has a $750,000 budget and someone who barely has 3% to put down. I wouldn't send those two people to the same lender.
The third attribute is the fact that I'm someone you can trust. Real estate is such an emotional process. There will be a period of time where my clients probably aren't going to like me. However, I am the one that's going to tell you the truth. Sometimes radio spots and television shows will have you believing that you can get into a property with no money down, but I'm the person that's going to level with you and remind you that nothing is free. You will either pay on this end or pay on the back end. One example of that is if you're getting grants. Yes, that is a great resource to get into a property. However, you also need to understand that more than likely you will have a higher interest rate. So, my job is to empower you to make decisions that you're comfortable living with.
Lela: Tell us. How did you earn the name MJ the Closer?
Melinda: Well, it's an interesting story. My background is in brand marketing. I spent a great deal of my career doing brand marketing for consumer packaged goods. In corporate, I worked on what was called revenue growth opportunity product lines. I worked on products that sometimes needed fixing or just some more thinking behind them. At the time, I was frustrated with that. I wanted to be on things that I viewed as "sexy" or cool. Near the time that I was leaving Coca-Cola, they started calling me MJ. With the things that I was working on, we would either uncover ways to save money or ways to identify profits. So, that's where the MJ part came from.
Now, fast forward to real estate. Due to my business background, I track everything. One of the metrics that I track is my close rate. The close rate covers the timeframe from the deal going under contract all the way to my ability to close the deal. My close rate is 98%.
However, putting the two names together still hadn't clicked for me until one day I was watching the former TNT series, "The Closer." I thought to myself, "I like that. I think I'm going to play with that for a little bit." I played around with the name for about 3 years, and then I started noticing clients repeating it to me. So, I felt like I had something. And from there, that's kind of how I came to be MJ the Closer. Now, it's registered and trademarked after being in the works for close to 15 years beforehand.
Lela: What a well-earned name. In looking at your social media page, I came across a saying that you posted which said "make your passion your paycheck." Why do you encourage others to do that?
Melinda: For me to be authentic to my work, I have to roll who I am personally into my business. Because I'm so big on us [Black people] getting to the next level, I felt it was really important for me to start communicating that on a consistent basis, which I do across my social media platforms. I want all individuals to find a way to be the best version of themselves because the world will find a way to diminish you and to make your circumstances your story. And that's not what it is.
I made the decision about a year ago to start sharing that side of me outside of just my network. What I can give to my clients, my followers, and my friends is who I am. If you get something out of that, then that's great.
Lela: That's good to hear. With so many years of experience, I'm wondering how has the real estate business changed since you started?
Melinda: The good way it has changed, especially for people of color, I can see the trends changing around us feeling overwhelmed by real estate. I see us now feeling like this is something we can all take part in. When I started, I think people felt like it was out of their reach as opposed to now where I feel people seeing that it's more attainable. We're not only watching other people's stories now, but we're participating in them and creating our own.
I think there's still tremendous opportunity for mentoring in this space, however. Those who have been in this industry for a while should really commit to mentoring those who come into the business. With that, you can become a top producer earlier rather than later. That's the difference between us and our counterparts. They're not always first generation when it comes to real estate. So, they have some leverage on things that we're just learning while the trains are still on the track, per se.
Lela: Great advice. What's up next for MJ the Closer?
Melinda: I started a new initiative that we executed twice in 2020 and will continue executing more in 2021. It's called Coast-to-Coast Real Estate Webinar, which is a series where I'm trying to break down the barriers for people to learn about real estate from different locations around the country.
During a power hour, people can submit their questions around real estate, ask questions about different markets, and learn about what's coming up in certain markets. If interested, we even pair people up with those in their market, and they can meet and build a rapport with one another. We have received really good feedback on that series, and we plan on extending it. Every quarter, we intend on having real estate agents from different markets attend and talk about what's taking place in their respective cities. Eventually, I want to evolve and include other parts of the world as well.
To keep up with what Melinda has coming up next, be sure to visit www.mjthecloser.com and follow her on Instagram, Facebook, and LinkedIn. You can also subscribe to her YouTube page for informative videos regarding real estate.