Grow Your Brand Using PR Tips From Publicist & Business Owner Eddie Desormeau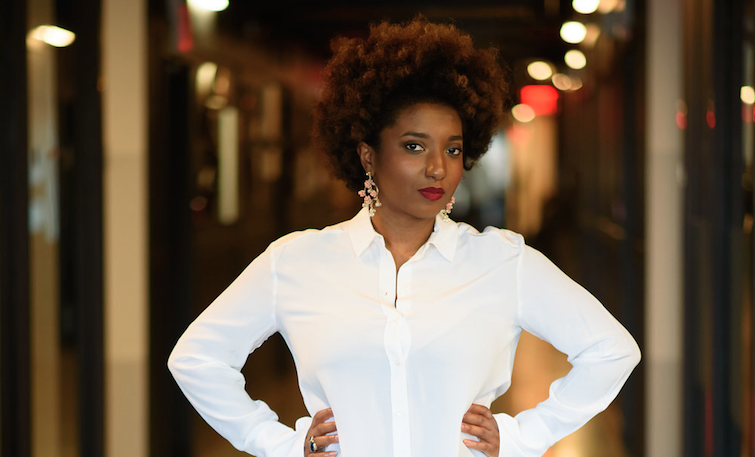 Since launching her firm DE|1989 two years ago, Eddie Desormeau has secured countless mentions and features for her clients who are budding Entrepreneurs, Fashion Designers, and Artists. Her current client list includes, Indie Artist Callistus, popular contemporary clothing brand RUE107, Haiti's first and only premium bean-to-bar, chocolate brand Les Chocolateries Askanya, as well as the largest Indie Reggae & Soca Record Label in the world VP Records. She recently launched a series of PR Workshops for Entrepreneurs, which you've likely heard about if you're in NYC and receive our newsletter! We learned a few things catching up with the young CEO, here's what she had to share with Official Black Wall Street based on the questions she's most commonly asked.
What is Public Relations?
Yes! Believe it or not I get asked this on a regular basis. Questions like this (from people I consider to be very savvy) was the inspiration for starting the workshops.
I often hear PR being referred to as marketing, which is not necessarily correct. While Advertising is paid ads, Marketing may include couponing and sampling to lead to a specific action like sales. Public Relations has to do with changing negative or maintaining a positive public opinion, feelings about a person, company, product and raising overall awareness of a person, product, or cause. The list goes on. PR can be a driver of sales, downloads and so on but should not be the only means used to obtain a goal such as sales. They all fall under "Communications" but are not the same.
How do I get featured in the press?
Be a storyteller! What makes you, your product or the service you offer different? What problem does it solve? How are you changing the game? Find the writers, editors, segment producers covering stories similar to yours and tell them that story. Traditionally this was very hard to do as an individual. And agencies, myself included subscribe to services that cost thousands of dollars per year in order to have easy access to media contacts. Now in the age of Google and social media, people who are in a position to get your story out there are just a few minutes of research and clicks away. Because of this, there is a lot of clutter. The more popular the outlet you are reaching out to, the more emails they likely receive per day. It could be hundreds a day, per staff member. With that in mind, make sure your pitches are timely, attention grabbing and relevant to that recipient.
Use services like HARO as a resource for Journalist looking to feature different types of Entrepreneurs and products. Timing is really everything. Most major magazines will have their editorial calendars listing the theme of each issue on their site, be sure to check it prior to reaching out!
How long should it take to see results?
Well what exactly are the results you're looking to see? Have a clear objective of what you're trying to achieve with PR. While PR results are often subjective, you can set measurable goals and benchmarks. Set those goals well in advance whether you're working alone or with a Publicist. Goals could be a certain number of mentions or features over the course of 2-3 months. Increased traffic to your website, increased number of social followers and so on.
How long should I hire PR for?
Aside from instances where you want to push a specific event, or launch and depending on the nature of your business, PR can really be ongoing.
If I can leave you with anything- Beyond any one press mention or feature, really think about what the overall story you want to tell is and exactly how you want yourself and your brand to be perceived. Knowing this will help determine the types of stories you tell, who you chose to tell them and where those stories are published. Lastly, focus on offering a quality product or service before press mentions and features.