Black-Owned Organization Creates Entrepreneurial Program For The Formerly Incarcerated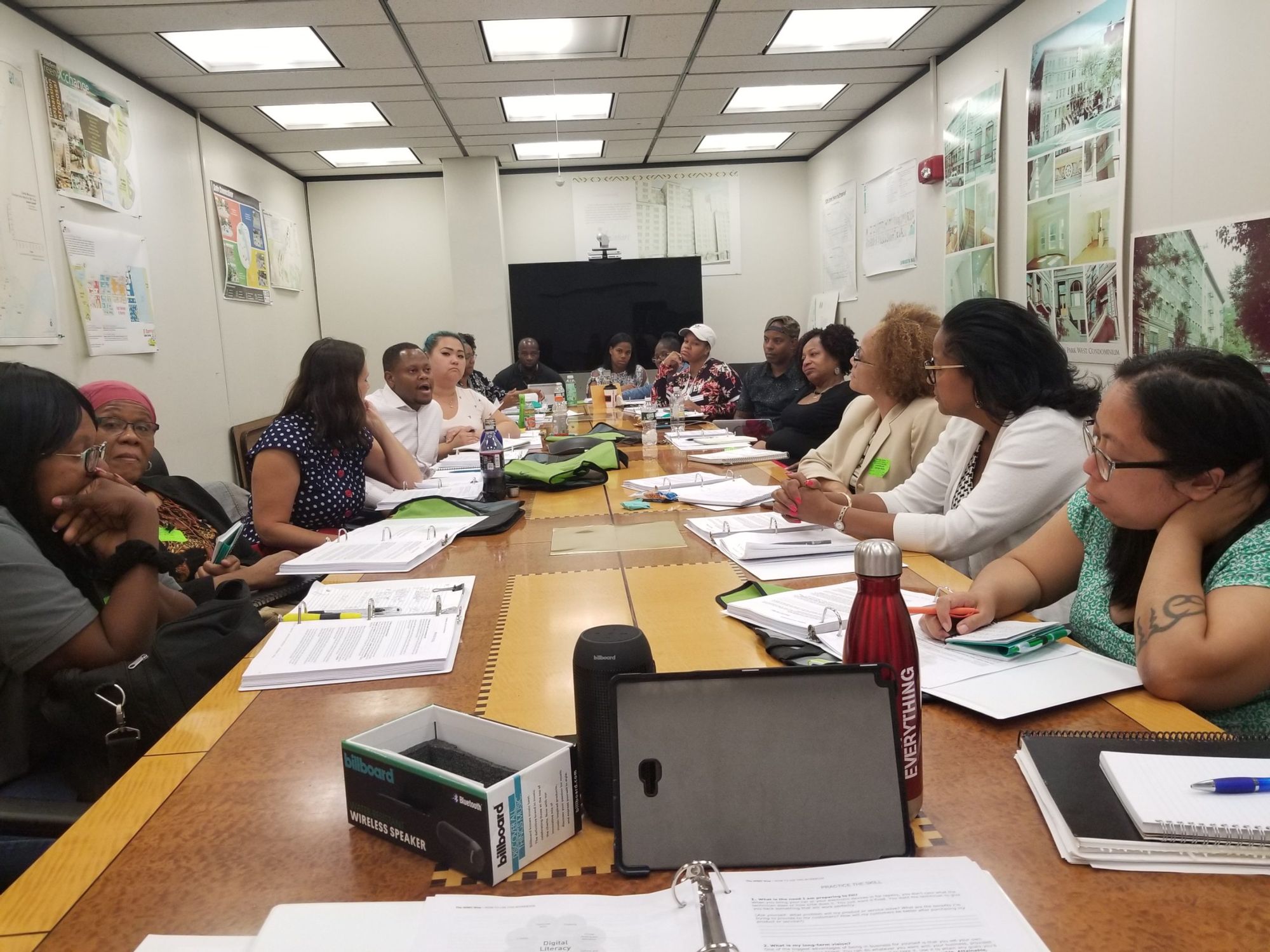 Since 1966, the non-profit organization, Workshop in Business Opportunities (WIBO), has been leading the charge in assisting individuals on their quest to be entrepreneurs. The organization, founded by Walter Geier and Mallalieu Woolfolk in Harlem, New York, has provided helpful resources, including webinars, mentoring, and more for about 18,000 graduates, who are aspiring entrepreneurs and current small business owners primarily from underserved communities for more than 50 years.
WIBO's staple 16-week workshop, "How to Build a Growing Profitable Business," is also offered for formerly incarcerated individuals through the Gutenstein Foundation Entrepreneurial Re-entry Program. Transitioning from being incarcerated to a regular life outside of prison can often be very difficult for many individuals, with the recidivism rate being as high as 65% in the U.S. Through this program, WIBO helps individuals work towards making an honest living for themselves and becoming a successful entrepreneur.
The re-entry program has been free thanks to the Gutenstein Family Foundation grant since 2016 for individuals in the New York area and other cities with WIBO affiliate partners. Due to the COVID-19 pandemic, the grant is now offering the workshop entirely online for formerly incarcerated individuals everywhere across the country. The 10-week Fall cohort kicks off on Monday, October 19, 2020. The OBWS recently spoke with WIBO CEO and Executive Director, Stephen Jackson, to find out what attendees can expect from the workshop.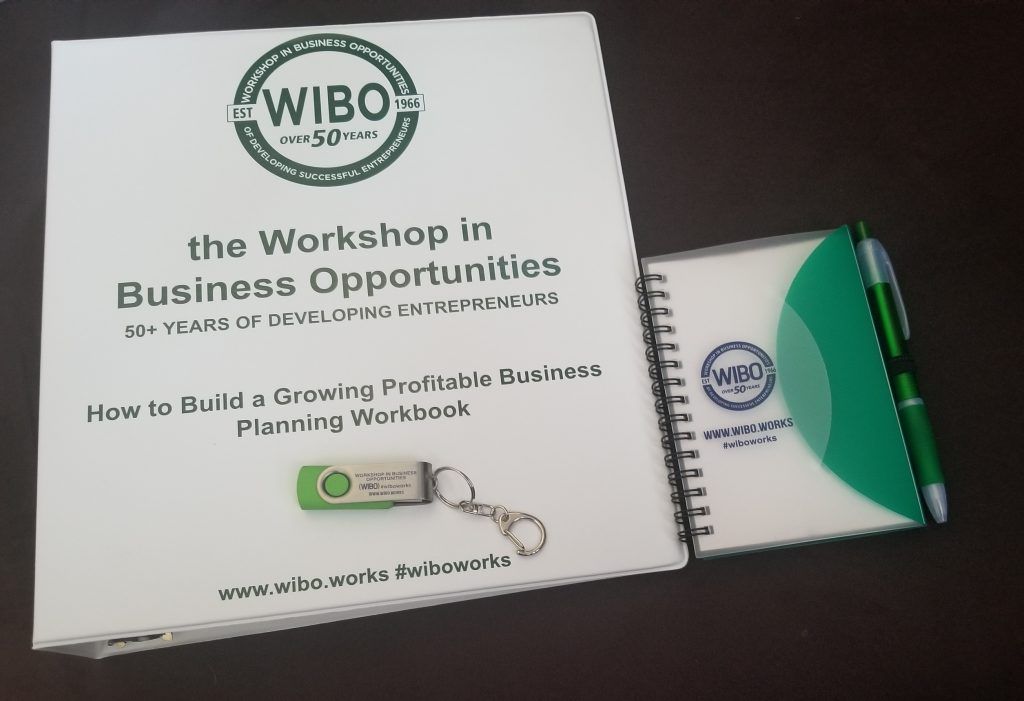 "The 10-week program is designed to launch attendees into a business. It's not designed to create a business plan. We start out with the foundation of marketing research. From there, we build on that with the marketing message, the marketing campaign, sales, and prospecting," said Jackson.
"We, then, go over what their competition charges, as well as the value of the competition's business versus their own. That way, they can find their sweet spot to price their product or service. We touch on cost and fixed costs… and get into the making of a profit," continued Jackson
The workshop also provides information on how to use all available resources for starting a business. As Jackson explained, "it's about how you utilize your resources." Lastly, workshop attendees will learn the importance of understanding how to use e-commerce platforms and why setting up a website is vital.
Over the last few years, WIBO has implemented several important programs, including the expansion of the re-entry program, for budding entrepreneurs. Some of the other programs that have been put in place are the WIBO Academy and the Entrepreneur Mindset Program (EMP).
"[EMP] was designed to help bring in leadership skills for entrepreneurs. Becoming an entrepreneur is a tough, lonely road," said Jackson. "How do you know if you have the mind or knowledge to be successful, especially if you're coming from some of the hard-hit communities? You may not have that support. So, that's what this program is about."
With WIBO Academy, attendees are treated to advance online courses with an instructor, instead of self-study. The program offers courses that help business owners and WIBO graduates move beyond working in the business to working on the business.

As Jackson explained, "You can't grow a business if you're just working in the business because you're doing almost everything. Business growth comes when you begin putting key people into place, which allows you to work on the business to find additional opportunities – whether it's franchising, introducing new products/services, etc."
WIBO's graduates have gone on to create businesses over the years offering a variety of products and services, including but not limited to mobile barbers, paralegal services, and clothing lines. Many start businesses that do not require a lot of capital to begin. Jackson states that the goal is to get graduates "launched with the least amount of capital."
Most of the WIBO graduates also give back to the organization by volunteering. "Our entire volunteer base is over 90% WIBO graduates. Many have been with us for over 10 years," said Jackson. "I have some that have been with the organization over 20-30 years. They're very good at what they do and love what they do. It's easy for us to reach out to our graduates and have them come back."
WIBO first took classes online on March 16 because of the pandemic. Due to the organization's structure for workshops, they only allot for a certain number of attendees for each cohort. The last day to sign up for the Fall re-entry program for formerly incarcerated individuals is on Thursday, October 15, 2020 at 11:59 p.m. EST. If individuals aren't able to sign-up at that time, the next cohort will begin in December.
Workshop attendees will need a laptop or tablet to participate. However, all interested individuals are encouraged to sign-up. According to Jackson, "Even if you do not have the necessary technology, please sign up because we can help you participate."
For questions related to the Gutenstein Foundation Entrepreneurial Re-entry Program, be sure to contact the WIBO team at 646-400-0566 Ext. 125. To learn more and sign up for the re-entry program, visit wibo.works/wibo10.