This Entrepreneur Is Keeping Newlyweds Out of Debt With New Wedding Platform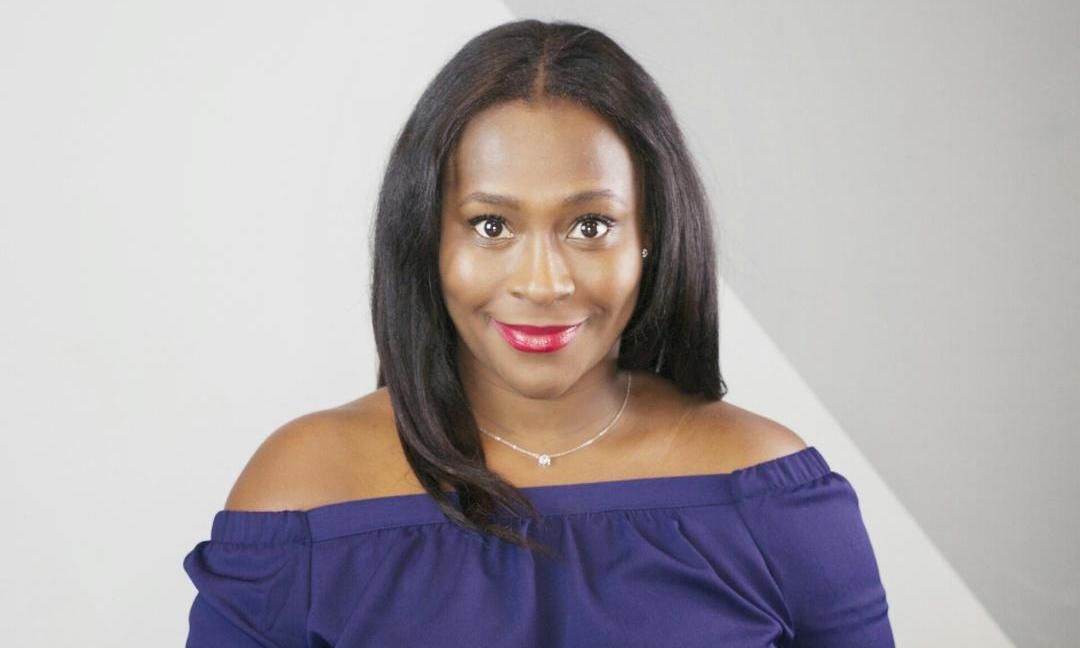 Serial entrepreneur, Ruka Curate, knows what it takes to succeed as a Black woman business owner. OBWS first connected with the Brooklyn native in September 2019 to learn about her start-up, Tiny Treasures Nanny Agency. Since then, Ruka has gone on to effortlessly focus on taking over the childcare industry as her agency continues to connect parents and nannies in several cities around the country, including New York City. Just as she researched the importance of a nanny agency, she has also continued her research for her next company, Our Day Circle, which is sure to carve its niche in the wedding industry when it officially launches on Friday, October 23. Our Day Circle is a platform that allows wedding guests to contribute directly to wedding costs.
OBWS spoke with Ruka to learn more about Our Day Circle, which she has co-founded with her partner Fatima Aderogba. Read on to find out how her own special day inspired the company, why Our Day Circle will be a great help in taking away financial wedding stress, and so much more.
Lela: Our Day Circle is such a unique concept. What inspired you to start this platform?
Ruka: I was in, what some may consider, a non-traditional relationship when I was dating my now husband. We were together quite a few years before we decided to get married at the courthouse. Once we started planning a wedding reception, we learned just how expensive it was, especially here in New York City. We were seeing vendor rates from $30,000 all the way to $90,000 for 150-200 guests. So, I thought to myself, "what are the alternatives to paying for a wedding because this is expensive?"
My husband and I were living together prior to getting married. So, we weren't really looking for actual gifts. We knew that our family and friends wanted to help us celebrate our special day. Therefore, they figured instead of gifts, they could contribute to our wedding. But there was really no organized way to do that. You can create gift registries, asking people to buy you a gift, but what about helping to contribute to the main event that they celebrate with you? That led me to doing research, which I love to do.
I realized that almost 28% of couples put their wedding on a credit card or take out a loan for their wedding. Why do that when your family and friends would be willing to help? They can do that in lieu of a gift, or even still give another gift, if they would like. Once we saw there wasn't currently a platform specifically for weddings, we came up with Our Day Circle. It's a platform where family and friends can contribute to the wedding, and the money will be distributed by the couple directly to the wedding vendors. The couple would set up their vendors on the site, and then they would include their personalized Our Day Circle link on their invitations – similar to how most people include their registry information. We wanted to create a platform where family and friends could contribute to the happy couple and trust that their money is going directly to the wedding.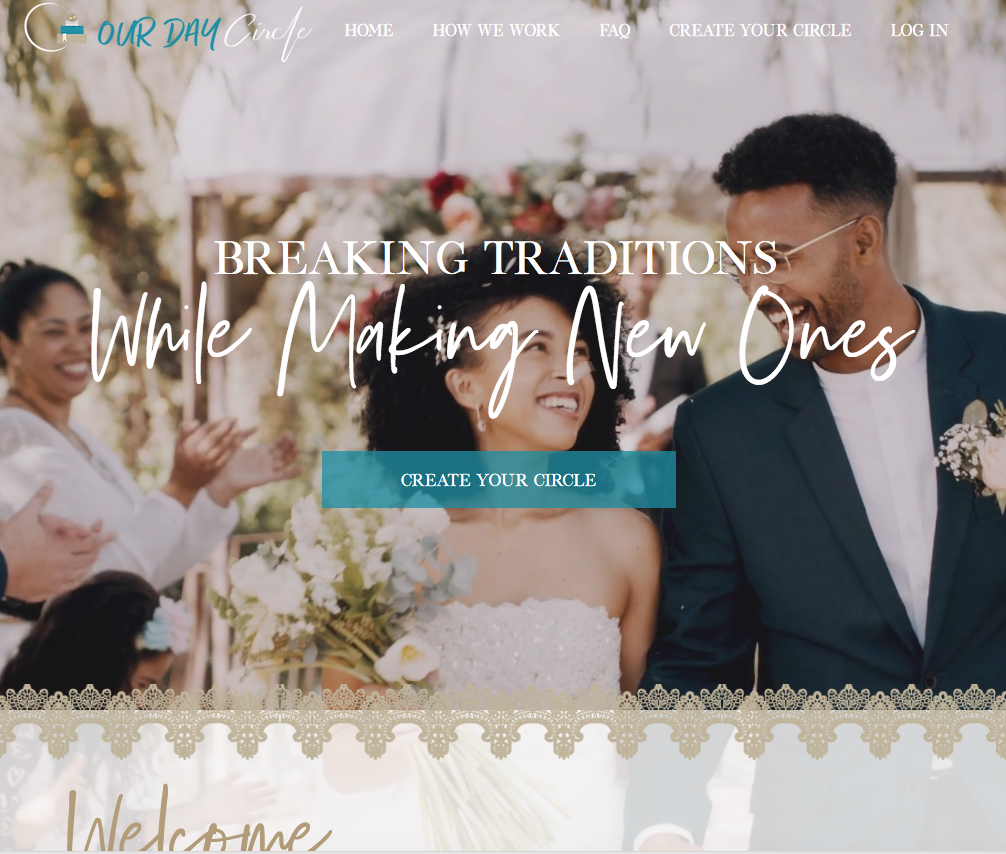 Lela: For couples currently planning their special day, why should Our Day Circle be added to their wedding planning?
Ruka: Our motto is all about breaking wedding traditions. They should view Our Day Circle like a registry. We know it's pushing boundaries and may make some uncomfortable at first, but it will be a financial lifesaver for some couples in the end. It's just another alternative to paying for their wedding. Having a beautiful wedding day shouldn't only be available for the rich nor should anyone have to go into debt to have a wedding ceremony. Not a great way to start a life together. Our Day Circle is like a fun wedding campaign. And couples can always stress to their guests that it is a choice, and they are not obligated to contribute. Ultimately, their presence at the wedding is the real present.
Lela: What are the costs, if any, associated with setting up a profile on Our Day Circle?
Ruka: The platform is totally free for couples. Couples just have to go sign-up, and confirm vendors they are working with. Once they do that, they will upload a bio and engagement photo and share their profile link to who they want.
Lela: It's been a year unlike any other. We know that many businesses, particularly, small businesses have been hit hard by COVID-19. How do you see Our Day Circle also helping vendors?
Ruka: There are so many unknowns right now, and things are somewhat scary. So many have lost so much due to the pandemic. We, of course, want couples to visit the site and know that they can still plan their perfect day even in the midst of everything going on. However, this is also an opportunity for their vendors to receive help as well. As you mentioned, small business owners have definitely been hit hard. There are less weddings. So, while the couples will gain assistance from their family and friends, it'll also help the businesses stay afloat while making the day special. I consider it all a big circle of love between the couple, their guests, and the vendors.
Lela: Who did you work with to create the platform?
Ruka: As a Black co-founder and CEO, it's important that I not only work with women, but I like to work with women of color. That's the goal for my partner, Fatima, and I. I'm very selective in working with the right women who can get our start-up off the ground and help in pushing our narrative for our brand.
Lela: Do you have prior wedding planning experience that can help couples who reach out to work with you?
Ruka: In addition to trying to plan my own wedding, I've also been a bridesmaid quite a few times, and one of my closest friends is a wedding planner. When you've planned a wedding of your own or someone else's, you know just how stressful it can be. Our job with Our Day Circle is to eliminate and reduce that stress. We're hoping to make things easier.
Lela: We know you have quite a bit on your plate, in addition to the launch of Our Day Circle. What is up next for you?
Ruka: Right now, I'm focused on building brand awareness with Our Day Circle. We want to make new traditions and break the old ones, especially the traditions related to how we look at money, gifts, and weddings. In addition to Our Day Circle, my agency, Tiny Treasures Nancy Agency, is going strong. And also, I'm working on starting a Diversity and Inclusion firm focused on education with another partner. I have come to the conclusion that I am a serial entrepreneur. Life is too short. At the end of the day, I want to make a great impact while here because this is the legacy that I will leave for my daughter.
Ruka is certainly keeping her finger on the pulse of what's needed in society these days. We can't wait to see what she does next. For right now, we look forward to the official launch of Our Day Circle on October 23. Be sure to visit the site: www.ourdaycircle.com. Also, follow them on Twitter, Instagram, and Facebook @OurDayCircle.