This Black Entrepreneur Built A Global Designer Watch Empire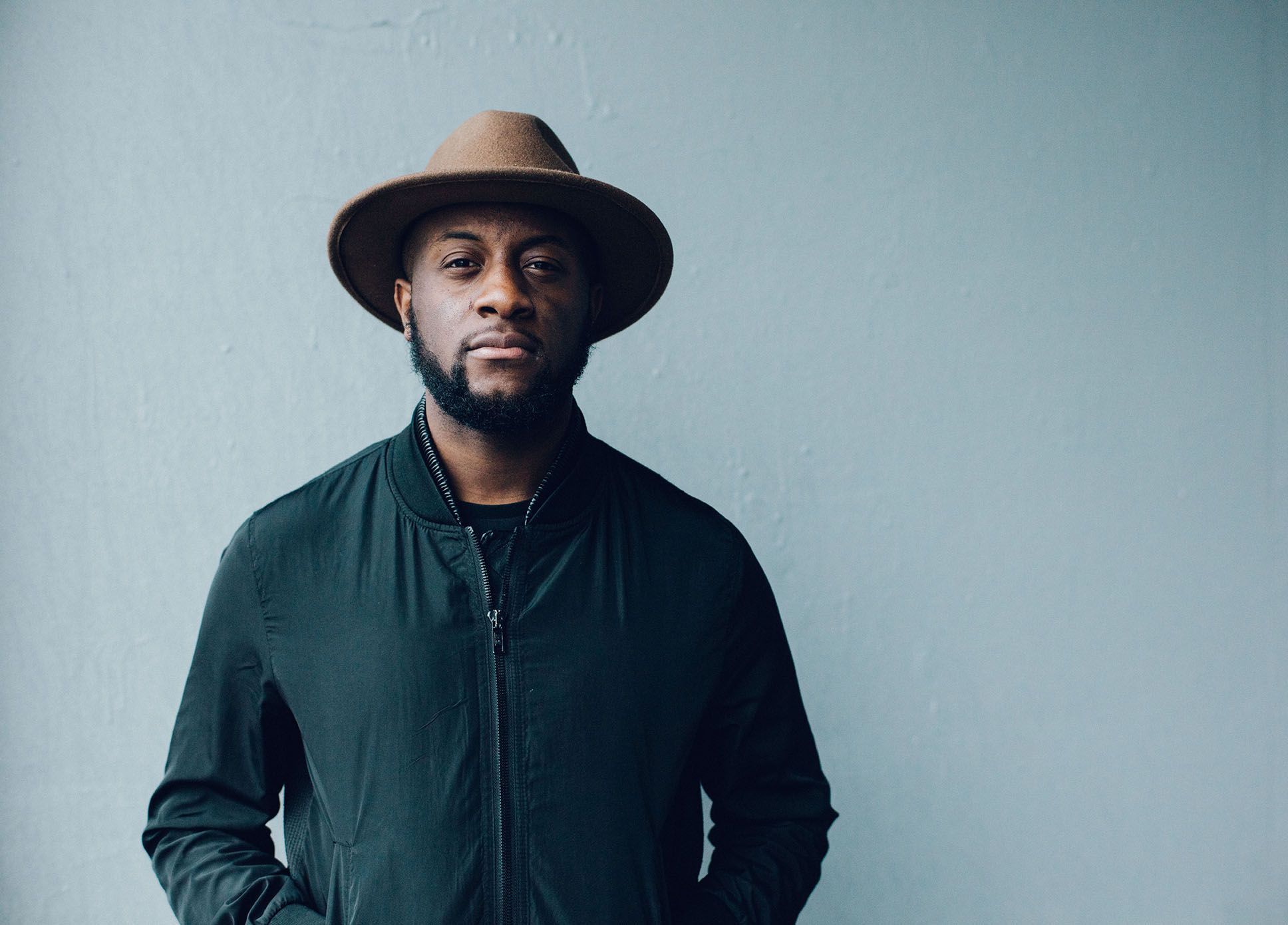 Millennial entrepreneur and London-native William Adoasi is no stranger to the startup life after launching his first company at the young age of 19. Ten years later, William quit his job as a consultant and combined his love for watches with his desire to give back to create the watch brand, Vitae London. Vitae London marries classic and minimalist designs to create sophisticated timepieces that also transform the lives of children who live in poverty in Africa. Each watch purchased supplies a child with two sets of a school uniform, a bag and footwear to see them through the year. Since launching, Vitae London has distributed over 2,000 school uniforms and over 200 solar lights to children in need! The brand even earned the attention of celebrities like Ava Duvernay and Richard Branson, not to mention dinner with Prince Charles. We caught up with the William to learn more about the empire he has built with Vitae London and how we can support.
Mandy: What made you decide to launch Vitae London ?
William: I always say Vitae London was birthed out of frustration on two fronts. The first frustration was the fact that I was working a fast-paced job in the City that I wasn't particularly passionate about, I always loved Fashion/Watches and this served as an opportunity to follow my dreams. The second frustration is the fact that my Father was the first in my family line to learn to read and write so I've seen first-hand how crucial education is in remove cycles of poverty, seeing so much wasted potential there is across Africa stirred me into action.
 
Mandy: What were you doing prior to launching?
William: I started my first business when I was 19 which was a Sports Academy for young children but due to government cut-backs we had to close the business. I learnt so much from this experience and it lead to me to a senior recruitment sale roles in the City until it was time to start Vitae London.
 
Mandy: What makes Vitae London different from other watch brands?
William: Our DNA as a brand is made up of Purpose, Product & People. Purpose – Vitae is Latin for life and with every single item we sell we help support a child through education across Sub-Saharan Africa. Product – Due to the fact we predominantly sell online it enables us to create beautiful Watches at a fraction of what it would cost for our competitors to produce the same quality. People – We genuinely see our customers as family and recently allowed the general public to invest in the brand and now have 600+ new shareholders – it's such an honour to know as we excel they also get to profit from our success.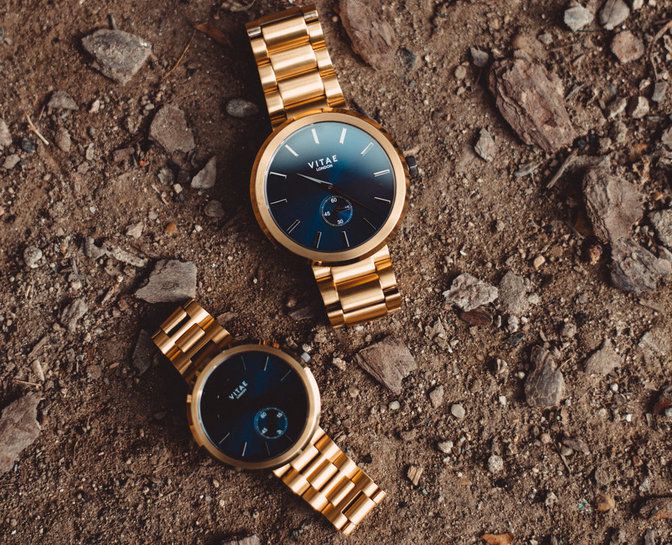 Mandy: How were you able to initially fund Vitae London?
William: My Wife and I were saving up to buy a house and I somehow managed to persuade her to allow me to invest that money and quit my well-paid job to launch. We initially only had $9,000 to launch the business and now we've generated hundreds of thousand from this through many many sleepless nights.
 
Mandy: Tell us more about the Kickstarter  you recently launched and the new watches you'll be introducing?
William: Our new mantra as a brand is to 'Live Without Limits' and the Elmington range on Kickstarter fully embodies this. It is the named after the Council Estate (government housing) I grew up on and I did that to emphasise to our community that where you've come from should never limit where you can go. We've also created a limitless design, all the watches in the range have fully interchangeable straps and bezels meaning one day your watch could be Rose Gold and the next day Silver – depending on the occasion.

Mandy: Are you currently a full-time entrepreneur?
William: Yes, I leaped instantly although I wouldn't necessarily advise it. It does make a lot of sense to stay employed until stability is built within your business.
 
Mandy: What was the biggest challenge you faced when getting Vitae London up and running and how did you combat this?
William: The biggest challenge for me was (and really is a challenge I still face) is wearing many hats when starting out, I struggled to prioritise all the different areas of the business at first but growing an amazing team has been so helpful, I would always recommend seeking out people who are better than you in niche areas.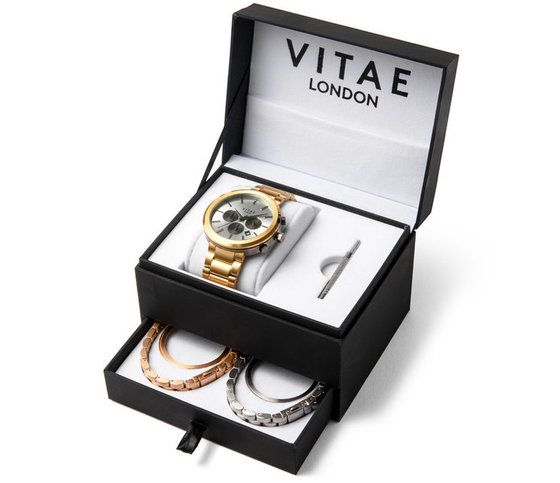 Mandy: What advice would you give other aspiring black entrepreneurs who want to get into the watch/fashion industry?
William: Don't seek to create the best black owned watch brand, seek to create the best watch brand out there. There's not enough of us in this industry and there's space for us to really make a different but we've all got to give it our all to represent our community in the best way possible and draw customers from all backgrounds.
 
Mandy: Since launching Vitae London, what has been your top 3 accomplishments?
William: This is a tough one! The first would be the fact that we've distributed over 2,000 items of school uniform and over 200 solar lights to children in need, it gives us a real sense meaning behind all that we do. The second one is the amazing ambassadors we've been able to get on board, people like Richard Branson & Ava DuVernay this has also led to amazing opportunites like dinner with Prince Charles and an invite to 10 Downing Street for a reception (our Prime-Ministers residence). The final one would be the fact that over 600 people from our community own a stake in the business, we love that we've been able to really empower our community.
 
Mandy: What's next for Vitae London in 2020?
William: For 2020 we really want to do all that we have done over the years on a much larger scale, we also have some great projects lined up and are in talks with amazing creative minds like Iddris Sandu about collaborative projects.
 
Mandy: There's a major push in the U.S. to support Black businesses, do you see the same movements in the UK? What's the landscape there when it comes buying Black?
William: There is a big push for supporting black business in the UK but we do have a lot to learn from the US. There are many more industries and markets for us to explore and ensure we are creating wealth for the generation to come.