Detroit Native Launches Black-Owned Clothing Brand Highlighting The City's Rich Culture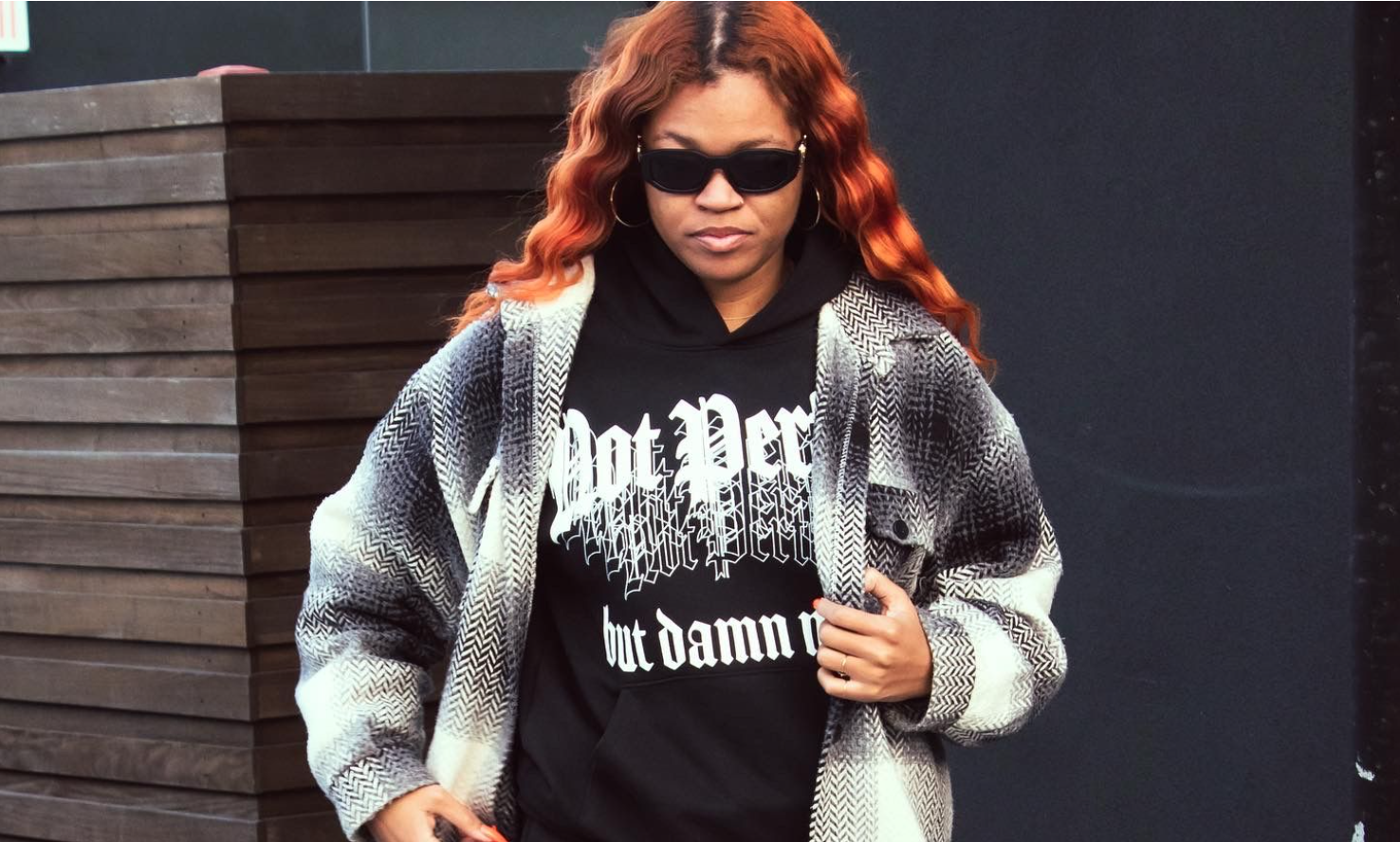 Motor City, Motown, pizza — these are just a few things the city of Detroit is known for. While the city is bustling with culture and historical significance, its story often gets lost in the noise. With early art influences from her mother, Veronica Gibson always had a creative eye. In combination with her three friends and their love of Detroit, they started out by creating a business to educate people on their beloved city. The venture would later transform into DetxCult — a brand paying homage to Black culture and its people.
Official Black Wall Street had the chance to sit down with Veronica Gibson to discuss the brand, their game-changing designs, and how they're bringing culture back to the people.

Jouviane: At Official Black Wall Street, our goal is to share not only the story of Black-owned businesses but also the entrepreneurs behind them. With our readers being equally interested in entrepreneurs and entrepreneurship, could you start by telling us about yourself,  both personally and professionally, and how you feel it led you to this point in your career?
Veronica: Well, personally, I grew up in Detroit, Michigan, where my mom actually went to a private art school based in the city. Growing up, I guess I was a little bit spoiled in the sense that I already knew about art and design whereas a lot of students weren't really exposed to that very young in my area. She actually tried to talk me out of going to school for art because when she graduated in the '70s, there really weren't that many opportunities in art design as there are now because of technology.
Regardless, I was still determined to go to school in some realm of art design because I knew that's what I wanted to do. I got my undergraduate degree in product development which is basically if fashion, design, and marketing had a baby. After graduation, I moved to Chicago under the assumption that I would be a buyer for Nordstrom eventually, but then I realized that that's not what I wanted to do. I moved home and started my first business, CX Branding Agency, where we do it all — marketing, advertising, design, branding, and more.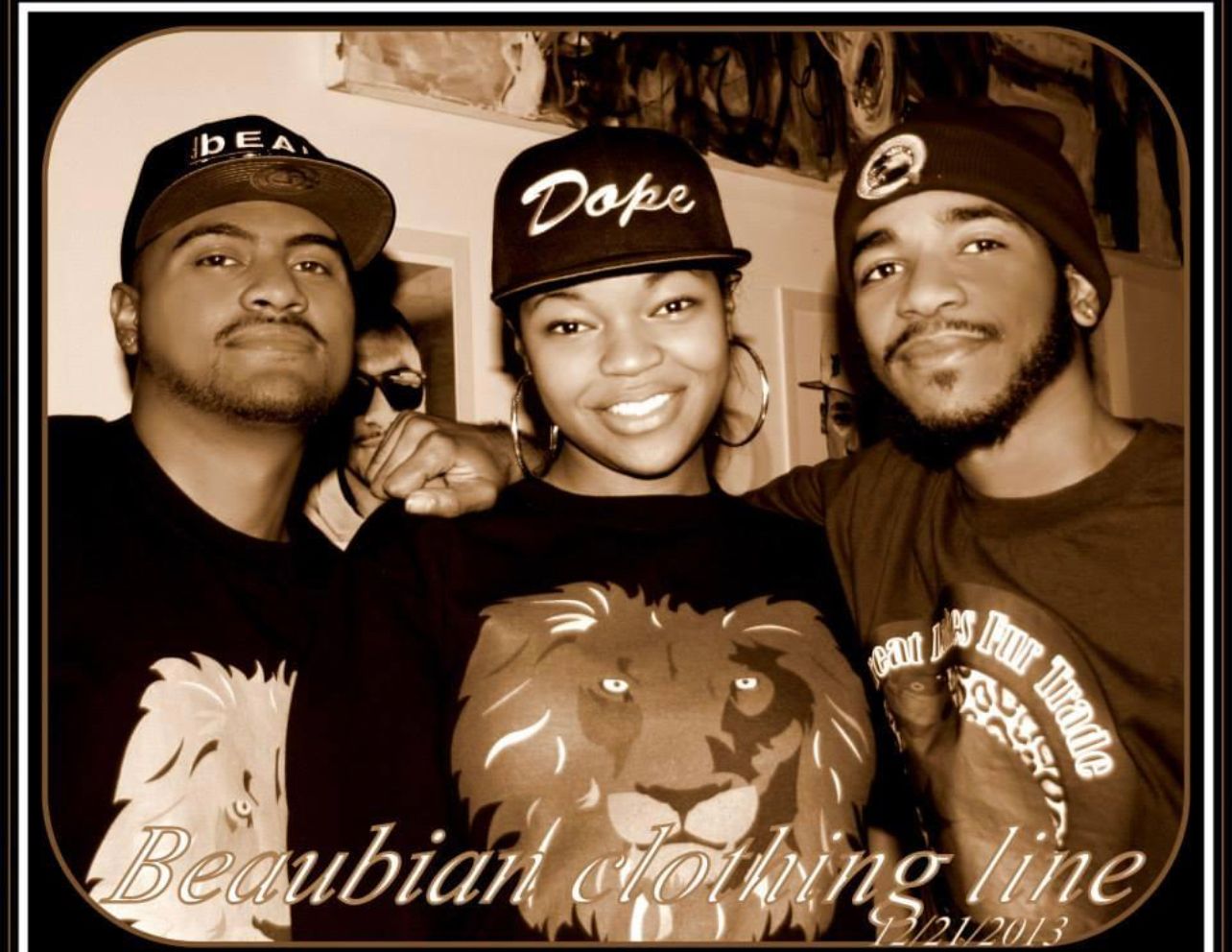 Jouviane: So when did you transition from running a branding agency to focus more on design and fashion?
Veronica: While I was running the branding agency, I realized I still had a design to paint and do illustrations. At the end of my college career, my best friends and I started a company that was based on educating people about the city of Detroit. At that time, there was such a negative connotation about the city. People were overlooking the historical influences of its music and fashion. We stopped the business after a while because unfortunately, one of my best friends passed away and we didn't feel right pursuing that.
Afterwards, I got myself into graphic design, professionally, and I started to teach myself more. In getting freelance opportunities, I was just blessed to have so many people in Detroit that started to notice. Eventually, one of my referrals came up to my job at AT&T and offered me a full-time salary to help her rebrand her hair care company, and now they're national. She just became a seven figure business owner. Through that I got more experience and even more referrals. I got into the Pratt School of Design in New York City so I'm actually here getting my masters now while working for a software company.
We've relaunched the business, DetxCult, and it's actually doing really well now with our partnership with Earlly Mac, who's a rapper from Detroit in Big Sean's camp. So long story short, it's been a lot of ups and downs in design.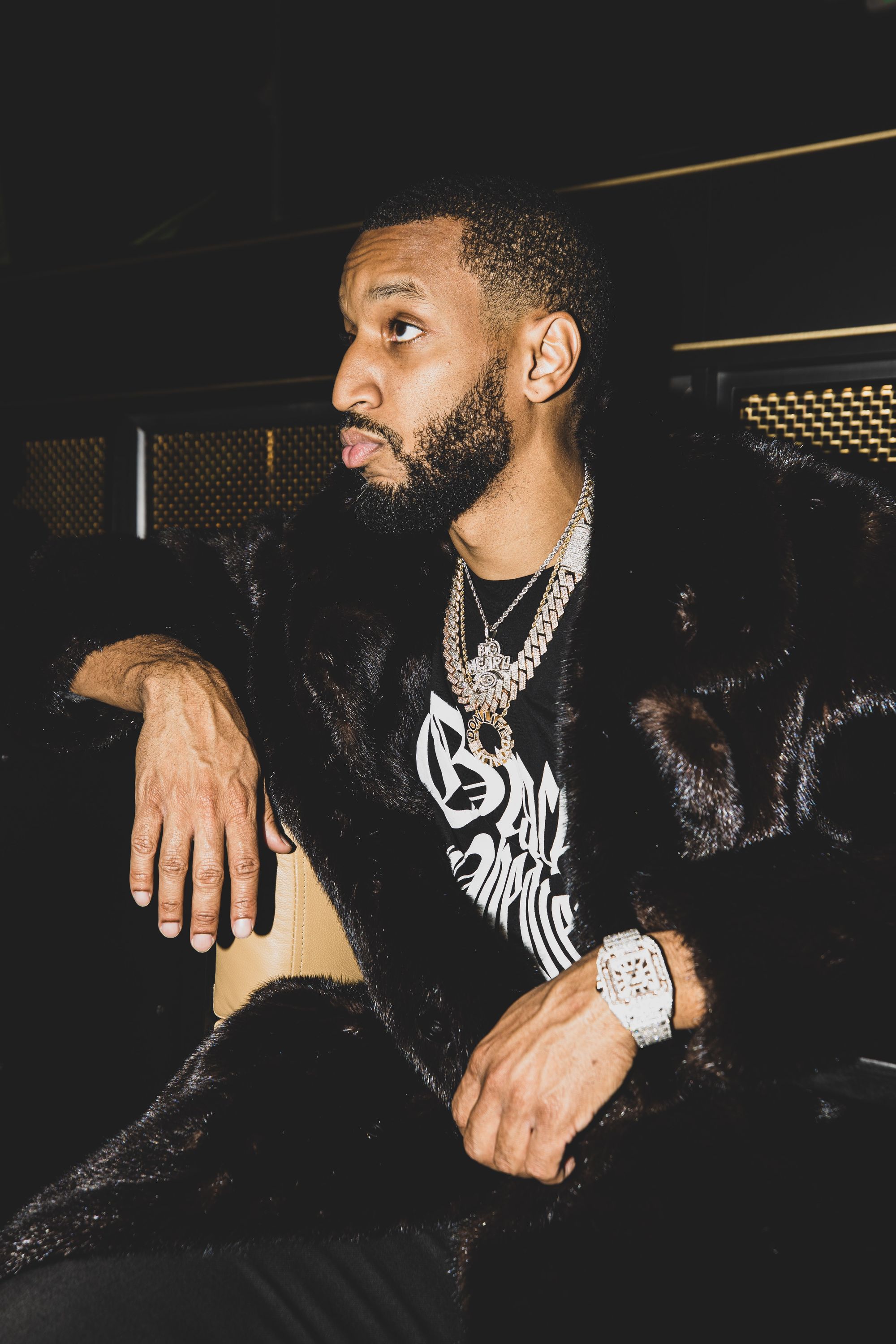 Jouviane: You've mentioned that you already had major art influences from your mom. I'm curious — was it something specific that inspired you to gravitate towards fashion?
Veronica: The interesting part is that my entire family is in art. Besides my mom, I have family members that own art galleries. I have family that have been models, but they've never really dealt that much in fashion. Personally, especially since I've moved to New York, I've fallen more in love with the idea of making a conversation without saying words. So when a person wears certain outfits or they're expressing themselves through clothes, it's almost like you're getting to know that person without even speaking to them yet. Or you're getting a lens into who they are without even having to exchange words.
And for me, as an artist and a designer, I feel like I have the influence to help people express themselves. You might have someone that's shy, that's not extroverted, but they will express themselves through their clothes. As an artist, I feel like it's given me the chance to help people express themselves in a way that doesn't involve speaking.
"I want to give people a different scope and lens about how Black people can express themselves creatively. I also want to put a lens on how Black culture influences almost every single person on this planet."

Jouviane: As an introvert, I can definitely connect with the people you're trying to reach through your products. And while I was scrolling through your website, you have the phrase "for the culture" on it. In your opinion, what does "for the culture" mean and what does it mean specifically for you in terms of this brand.
Veronica: For this brand, "for the culture" is predominantly talking about Black culture and influence. Detroit is actually the Blackest city in America by square mile and population of African-Americans. We have the highest concentration of Black people in any city. And we all know that Black culture influences every race in America and even overseas.
Through the company, I want to create more partnerships. Of course I started with Detroit because that's where I'm from. That's where I know the most people. I want to give people a different scope and lens about how Black people can express themselves creatively. I also want to put a lens on how Black culture influences almost every single person on this planet.
I don't think that we get our accolades outside of the usual athleticism. We get our just due in that regard, but I really want people to be more educated and see that our culture, in general, is so appropriated. It's so watered down, and I want people, especially from Detroit, to get their just due.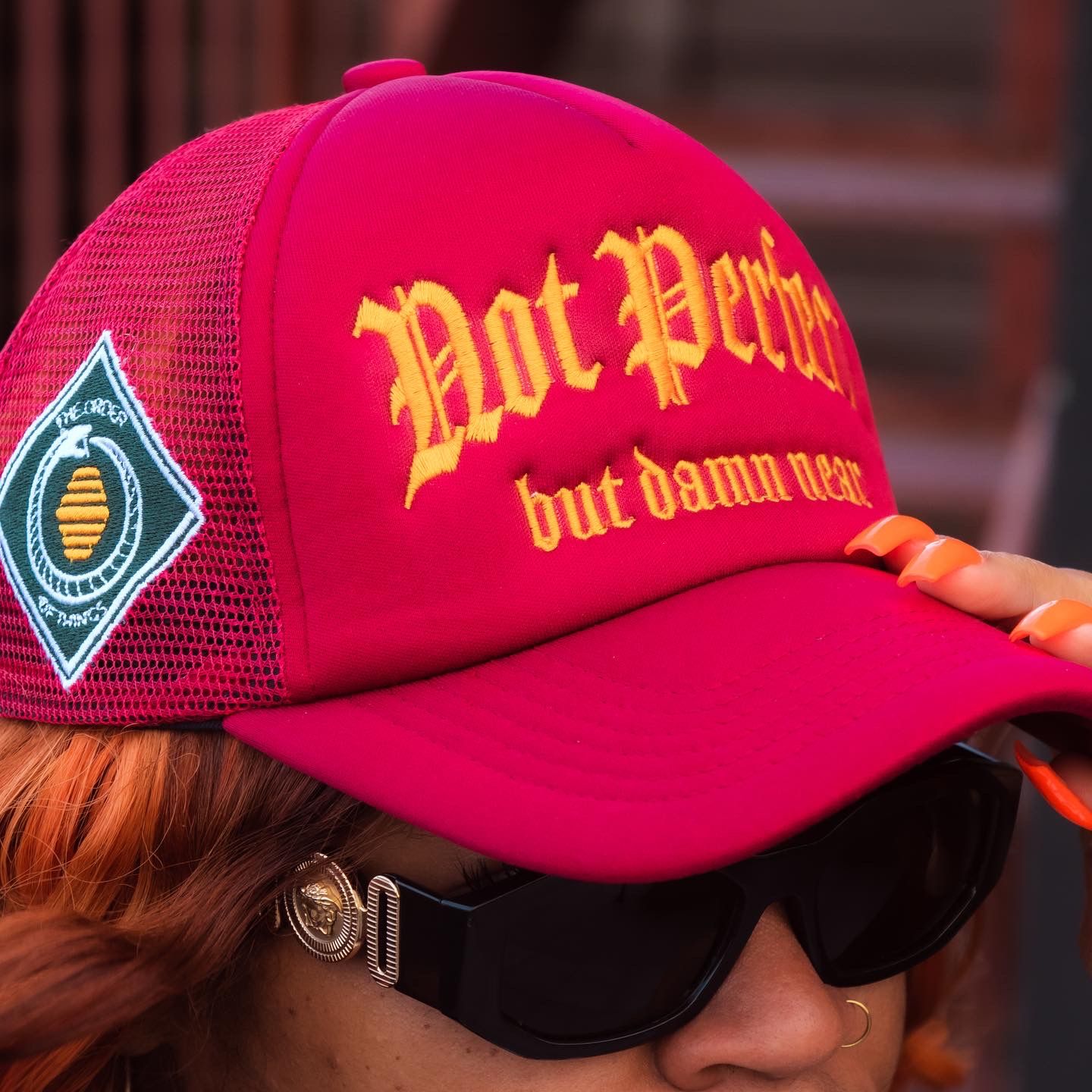 Jouviane: Okay, let's talk about your designs. Potentially difficult question here — if you could recommend one, just one, product from your brand, what would it be?
Veronica: Only one?! Can I get one and a half? The first would be a hoodie. We have a collaboration with Earlly and it features a saying of his, "Not perfect but damn near." It's one of my favorites because I feel like one, it's marketable and two, it's unisex. Also, the shirt says a lot.
There's also a t-shirt from our first launch that is The Supremes. Diana Ross and The Supremes came out of Detroit. It says "Detroit is Supreme" which is a play on words from the Supreme brand and The Supremes. So I layered that connotation. Between those two items, I'd say that those two are my favorites and the ones that people are especially intrigued by.

Jouviane: In keeping with your products, I noticed a series of them on your website — a "Come As You Are" t-shirt and "Grace and Obedience" t-shirt. There are some obvious faith undertones here. Is faith a part of your process? If it is, how does it affect it?
Veronica: This collaboration right now is the drop we just did with Earlly. It's basically a merch representation for his EP that came out called Praise and Worship. He created a rap album that was heavily influenced by faith and questioning the traditional Church of God in Christ which is where the inspiration came from.
I was intrigued by that because my family owns a few churches in Detroit, and I grew up in the church. I felt like it was fun to take his rap lyrics and create a visual representation through the design for a few shirts.
"I want it [DetxCult] to drive questions, similar to your previous question about the faith undertones. I want people to be able to ask, "What is this about? Why did you do this?"

Jouviane: And how do you typically go about choosing people that you collaborate with?
Veronica: First, they have to be aligned with the morality of the company. If I ever get the sense that someone is difficult to work with or that my creative process will be stilted, I usually don't pursue it.
We just started doing collaborations, and to be honest, I've only had a few conversations. This collaboration was one I felt could be best in the long run. I also want to feel like they have some interest in fashion, of course. It would have to be an open-minded individual. Anybody from Detroit or any city might feel opinionated about fashion and "what's hot," but the point is to push the narrative. I don't want to release something that looks like everyone else. I want it to drive questions, similar to your previous question about the faith undertones. I want people to be able to ask, "What is this about? Why did you do this?"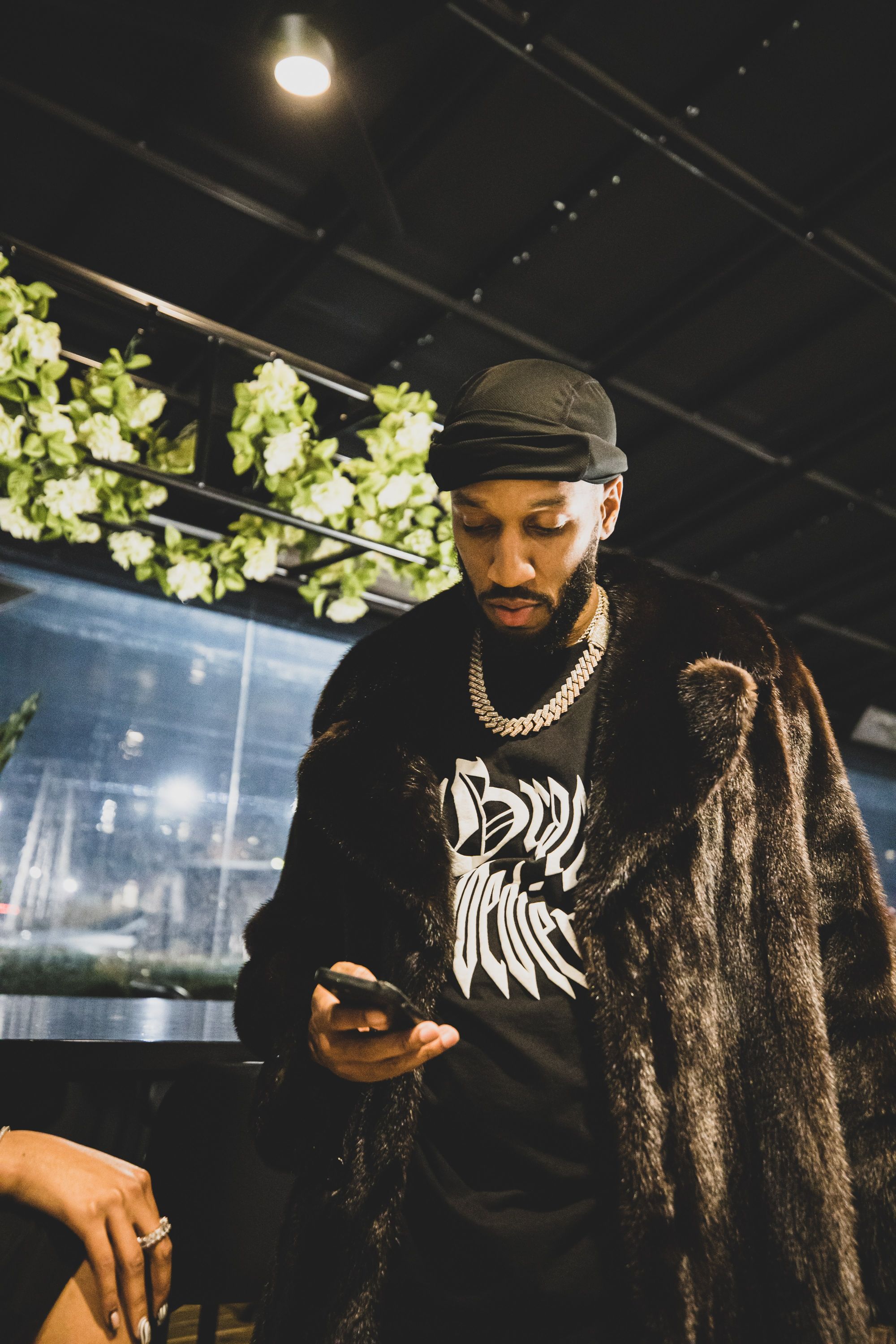 Jouviane: You also mentioned looking for who aligns with your creative process. Without giving too much away, because I know many creatives can be protective over their process, what does your process look like?
Veronica: My process is a little weird. I will have a spark of inspiration at like 2AM, and then I'll bring it to the person. With Earlly, we spoke at least 15 times. I had to listen to the album. He sent me pictures of his personal style that helped me develop a color palette — I'm really big on color ways. And I feel like the ability to walk around New York and go on campus helps my creative process, too. I can see what's in the market already. I can see what's on brand or trending.
For me, I get heavily influenced by color. Once I create a color palette, a color way, I pick a font because I have so many on my computer. Once I get a visual representation of the person, I'm good to go. That's really what it is. Every time I design something, especially for someone, it's kind of like capturing their personality and visually creating a product for it, which can be very hard. I try not to overthink it, but it definitely takes a lot of conversation and probing.

Jouviane: Earlier, you mentioned that being in fashion isn't the easiest thing. Throughout the process of starting and building DetxCult, what would you say has been the most fulfilling part of the process and alternatively, the most challenging?Veronica: I feel like the most fulfilling part is knowing that we're doing something that my best friend, who's no longer here, would be extremely happy with. It's also fulfilling being in New York City, a fashion capital, and having people I've never met see what I've designed and compliment my work. It gives me a sense of belonging in terms of going the right way.
The most challenging aspect, to be completely transparent, is that fashion is not the cheapest venture that anyone can ever go into. It's a lot of trial and error. You might be at a financial deficit for a lot longer than you think which can impact your motivation and determination. I'm guilty of it. I'll go days without touching my computer. I feel like the most challenging thing is being patient enough to motivate yourself when you don't always get that gratification from external factors. You have to be able to push through for yourself, and that's probably the toughest thing for me.

Jouviane: As you continue to accept the blessings and push through the challenges, where would you like to see DetxCult in the next 5 years?
Veronica: Ultimately, I would love to have us nationally in stores like Urban Outfitters or representation in a Bloomingdale's or Nordstrom pop-up. That's where I see us in the next five years. I definitely see more collaborations on a larger scale. I'm trying to get Big Sean right now. That would be huge —and trying to work with other artists over the coming years.

Jouviane: So you mention trying to get Big Sean right now. What's in the immediate future for the brand?
Veronica: We have our first pop up shop taking place in Detroit on December 17 at Two 18, a really popular sneaker store. We're having Earlly come out to do a live performance with the brand. It's also leading to our products being in stores in Detroit. By the end of the year, we'll be in two retail stores.

Jouviane: That's amazing. I'm sure your city and its people will be excited to see your designs. And if you could talk to the people and tell them just one thing about your brand, what would it be?
Veronica: DetxCult is a brand that pays homage to the culture, but it isn't for the regular individual.
Jouviane: And for any of our readers who are interested in entrepreneurship, could you offer a piece of advice if they're looking to branch into business or fashion, specifically?
Veronica: If you're in it for the money, don't do it. That's the furthest thing that's going to keep you motivated. In any industry, it's tough to get to the point where you're profitable. If you're going into a situation just being driven by money, that's the shortest living thing. You have to go and pursue something that not only makes you happy, but that you can see yourself being proud to tell others that you do.

Jouviane: Thank you so much for your time! We're down to our last question. How can Official Black Wall Street and our community continue supporting you?Veronica: Definitely engage with us on social media. It's @detxcult. And keep tabs on us. We have more drops coming!

-
To learn more about DetxCult, visit:
Website
Instagram
Instagram