29 Black-Owned Bars and Restaurants for Your Future Date Night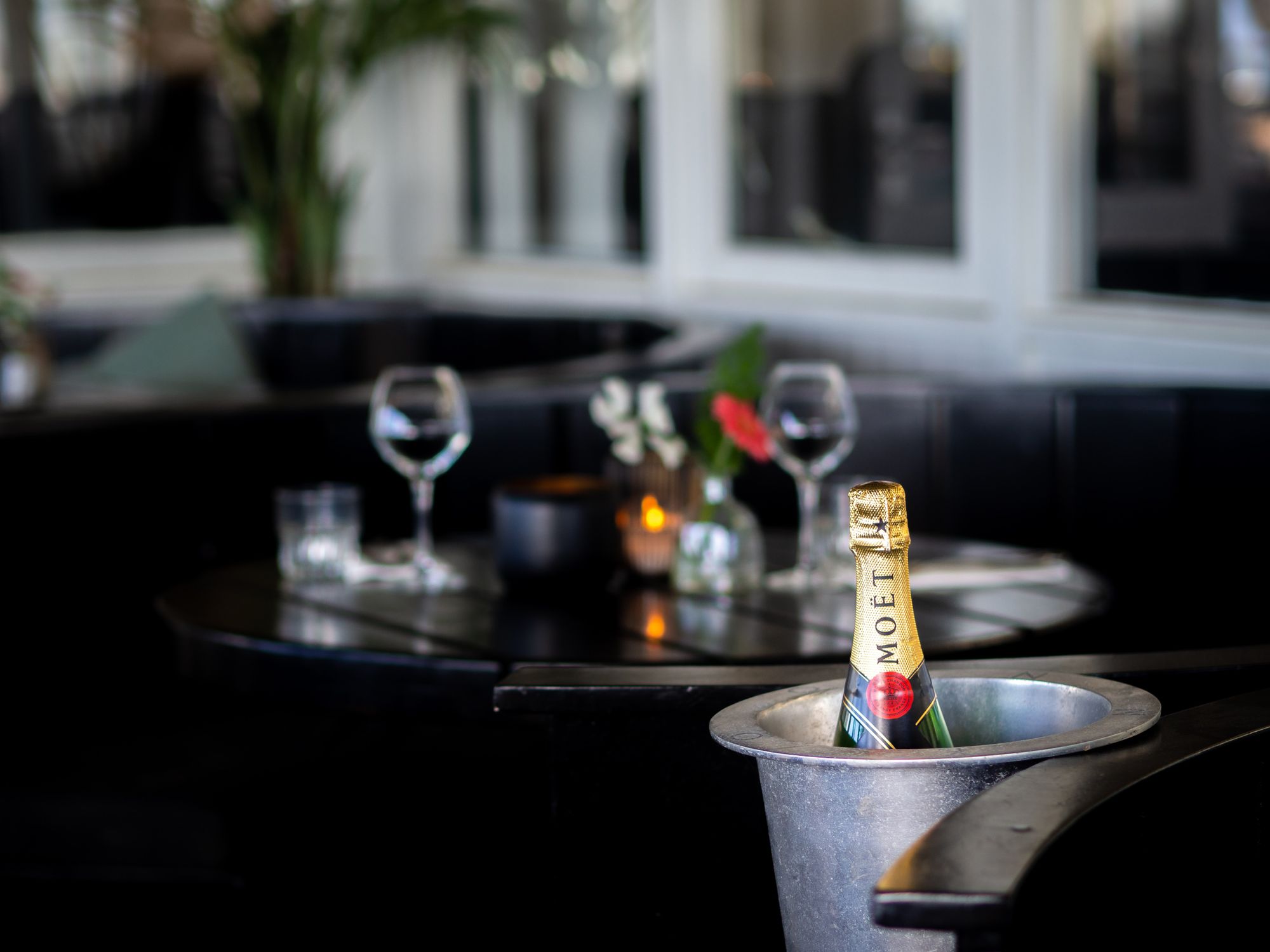 Some might have different opinions on the workings of a date, but usually, food is involved. With so many restaurants offering outdoor dining, take-out and delivery options, the sky's the limit with date night ideas. Continuing our date night series, we're bringing you a list of Black-owned restaurants you and your future date can order from. With soul food, vegan, and dessert options, anywhere you choose can feel like a five-star restaurant.
Atlanta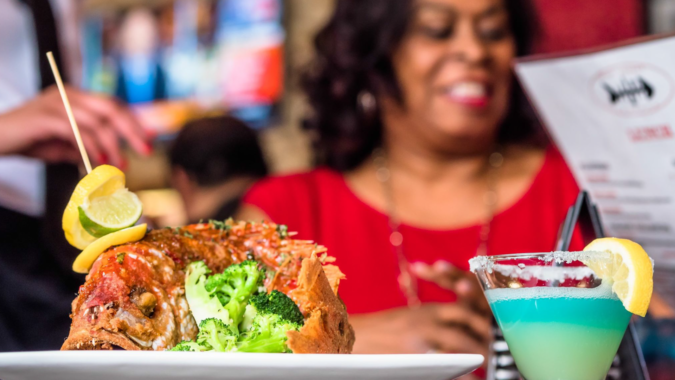 Sweet Auburn Seafood
Whether brunch, lunch, or dinner are on the menu, this Atlanta based restaurant has a mouthwatering menu. Located in the city's Old Fourth Ward, the menu includes classic Southern options like shrimp and grits, blackened salmon, and more.
sweetauburnseafood.com/saswordpress
Big Oak Tavern
The new Gastro Pub opened in February 2020, right before the pandemic hit the United States. It was the Black ownership that caught our eye, but it's the menu that earned it a spot on this list with favorites that include "Lobster Mac N Cheese" and "Grilled Pork Ribeye."
Slim & Husky's
With six locations around the country, this restaurant houses two locations in Atlanta. Available for the additional options of pickup or delivery, you and your date can enjoy any one of their signature artisan pizzas inhouse or at home.
Fin & Feathers
Before the pandemic, two words could describe Fin & Feathers - "Issa vibe." While you might have to save the vibrant atmosphere and good music for a future visit, you can still enjoy their menu that is centered around chicken and seafood.
www.finandfeathersrestaurants.com
Clues & Cocktails
Combine the excitement of an escape room and the experience of a beloved restaurant and bar, and you have Clues & Cocktails. The restaurant allows guests to dine while trying to solve a mystery. Even so, the food doesn't have to remain a mystery.
Sublime Donuts
Founded by Kamal Grant, Sublime Donuts has two locations in Atlanta and even one in Thailand. While they also serve burgers, we're more interested in the dessert. End your date with a bite into any of their delicious donuts or ice cream flavors.
Chicago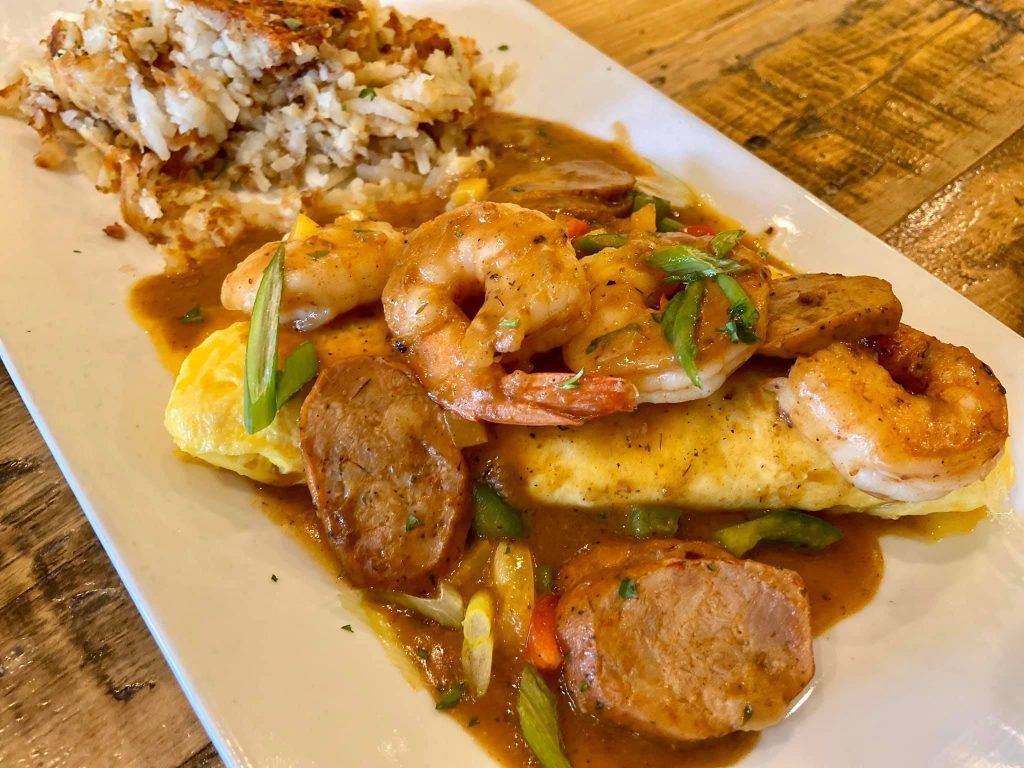 Original Soul Vegetarian
If you're into plant-based eating, Original Soul Vegetarian delivers both healthy and delicious food. With vegan and vegetarian options, this Chicago based restaurant has kept customers satisfied for over 30 years.
www.originalsoulvegetarian.com
Peach's at Currency Exchange Cafe
Located near Washington Park, Peach's offers a variety of breakfast and lunch specials that range from biscuits and catfish to their popular Chilaquiles.
Jerk 48
With jerk as their special style of cooking, the restaurant offers all of your Caribbean favorites. From classic jerk chicken to oxtails, your mouth will be watering by the time your food arrives.
www.restaurantji.com/il/chicago/jerk-48-/
Litehouse Whole Food Grill
Owned by Eric Rico Nance, Litehouse Whole Food Grill sits in the Hyde Park section of Chicago. With a mission to allow their customers to "eat fit, live whole, and love more," their menu is a combination of healthy and delicious options.
Norman's Bistro
To feel like you're being wined and dined over a virtual date, Norman's Bistro will help you set the ambiance. Whether it's their "citrus herb roasted tilapia" or "Caribbean flame-grilled lamb," it's safe to say that your food will be one of the best parts of your date.
Batters and Berries
Who said you can't have breakfast for dinner? To satisfy your sweet tooth, you might choose Batters and Berries and any one of their popular items like their caramel french toast or their "Cluck-'n-Gaufre Waffle," - a dish of fried chicken and sweet potato waffles.
batterberries.restaurantwebx.com
Houston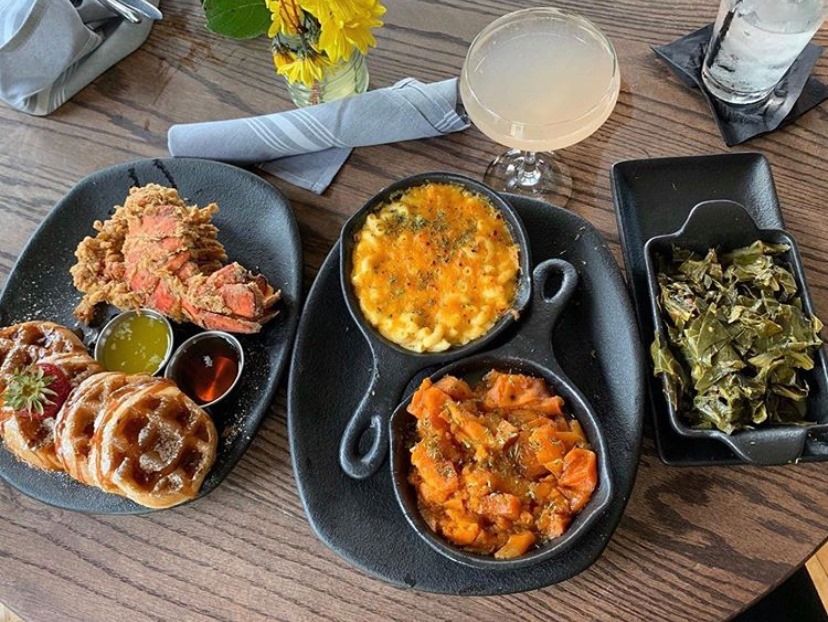 Taste Bar + Kitchen
Located in Midtown on Bagby, this restaurant is everything you could want from Southern comfort food. While you might miss out on enjoying their signature cocktails, their cheeseburger waffle will make up for it.
Olive + Twist Bar and Kitchen
While their name shows a clear affinity for cocktail drinks, their food is nothing to blink at. With very distinct Louisiana-style inspiration, we're eyeing their NOLA Crawfish Benedict.
Gatlin's BBQ
Since their doors opened in 2010, Gatlin's BBQ has been a family-owned and operated staple in Houston. They might tell you that love is their special ingredient, but from a look at their menu, it might be their BBQ sauce.
Soul Food Vegan
This Houston-based restaurant disproves that myth that vegan food can't be flavorful and delicious. Even though their entire menu is meatless, they still provide their customers with the classic flavors of soul food.
Taste of Nigeria
If you and your date are in the mood for some West African food, Taste of Nigeria is going to have you fed and happy. With meat and vegetarian options, you can enjoy pepper soups, egusi, and more.
Glazed: The Doughnut Cafe
What's dinner without dessert? Another family-owned and operated business in Houston, they have over 40 unique and ingenious doughnut options. Where else are you going to find doughnuts that have Cinnamon Toast Crunch, Kit Kats, or Nerds on them?
Los Angeles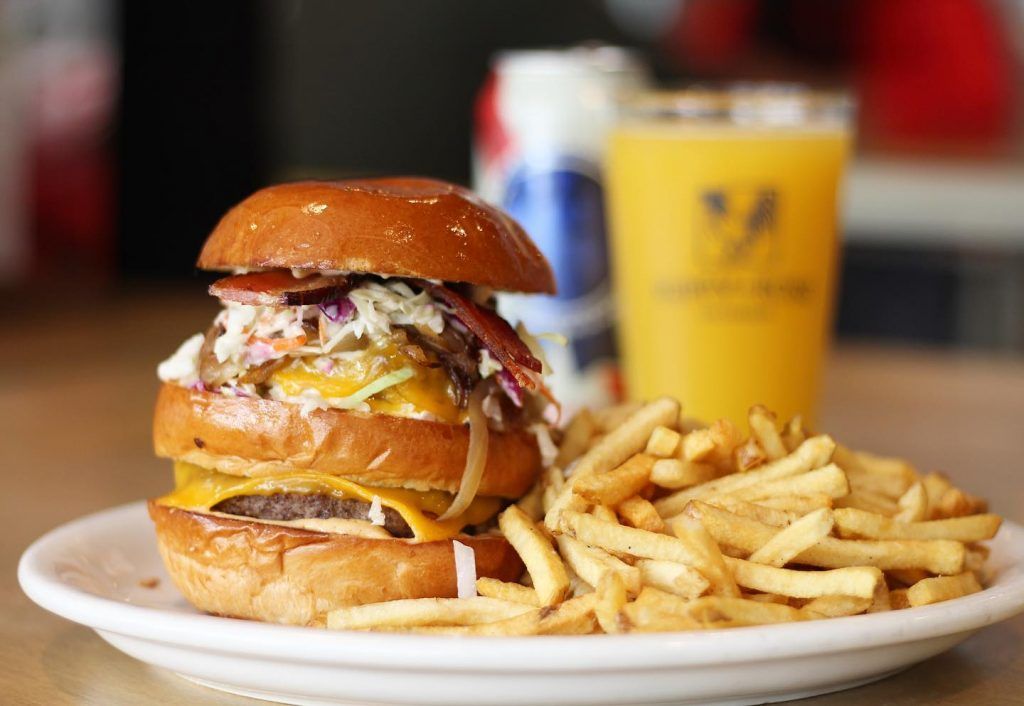 Comfort LA
With their boast of having the "best Latin American" food in LA, Comfort LA should be on your radar. While their menu reads like a classic soul food restaurant, I have to admit that I'm interested in how hot their "Ring of Fiyaaa" hot sauce is.
Poppy + Rose
Another Southern-inspired restaurant, you'll find Poppy + Rose in Downtown LA. With biscuits, gravy, and eggs on the menu, don't be surprised if you catch "the itis" at the end of your date.
Bludso's
While their story begins in Texas, Bludso's would move to LA county. With a focus on barbecue, the sports bar offers a variety of family-style dishes that help you get the biggest bang for your buck.
Lettuce Feast
Don't let the name fool you. The only place you'll catch lettuce is on the side of a burger. With juicy tenders and crispy fries also on the menu, the selection might be small, but the flavors are not.
Southern Girl Desserts
The best things in life are sweet. Southern Girl Desserts brings cakes, cookies, and "pudding & thangs" to LA. Their menu includes an amazing variety of specialty flavors that will have you waiting to get your hands on their Hennessy and Coke cupcakes.
New York City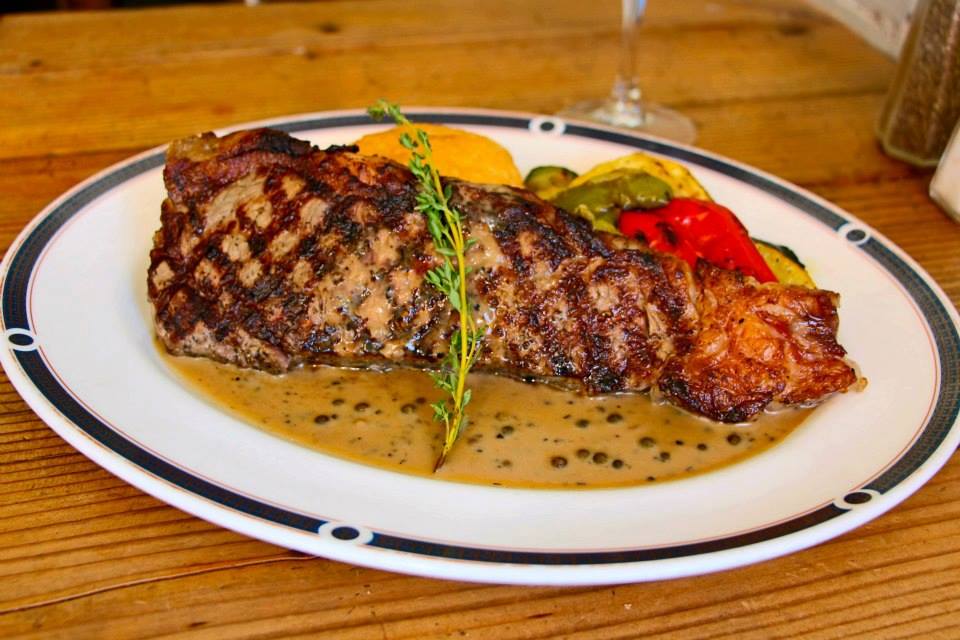 Sweet Chick
Co-owned by Nas, Sweet Chick is a great dinner option if you live in the Big Apple. With locations in Manhattan, Brooklyn, and Queens, you can take a bite of their delicious chicken and waffles from all around the city.
Negril Village
Tucked in Greenwich Village near NYU, Negril Village offers delicious Caribbean cuisine with an emphasis on jerk and curry style dishes.
Yatenga
We're traveling uptown to Harlem to enjoy the food of this French bistro. While you'll still find entree favorites like salads and pasta, standouts on their menu include "Chicken Milanaise" and "Mussels Provencal."
Queens Bully
For those living in Queens, you can enjoy a more casual date with Queens Bully. If you don't care about "looking cute" while eating, they have a great selection of barbecue and wings.
Next Stop Vegan
If you're looking for meatless options, we're headed further uptown to the BX borough for Next Stop Vegan. This Dominican spot will have all your new favorites like a "Truffle Mac N Cheese Portabello Burger."
Make My Cake
With two locations in New York, you and your date can satisfy your sweet teeth (separately) with cakes, cookies, pies, and pastries from Make My Cake.
-
Whether you're out there looking for love or lust, be safe! While we've kept this list to five major cities around the country, don't forget that you can use the Official Black Wall Street app as a resource to find local Black-owned restaurants.