19 Black-Owned Businesses To Support This Juneteenth & Beyond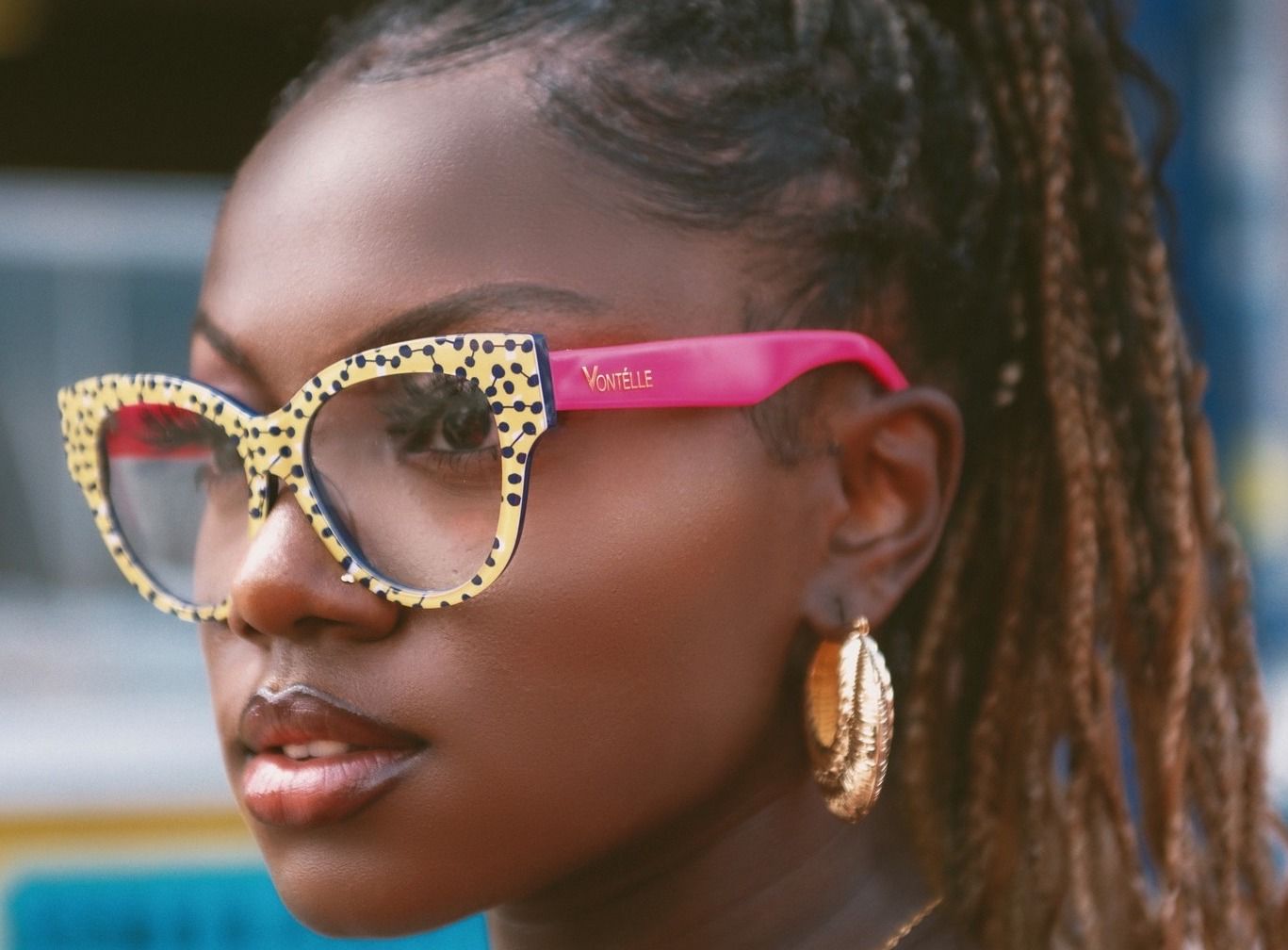 Juneteenth 2023 is officially here and this year, Official Black Wall Street is gearing up to celebrate the best way we know how: by supporting Black-owned businesses! We've partnered with Juneteenth Freedom Fest NYC to curate a marketplace of amazing Black-owned businesses we can all support during the Harlem, NYC festival on Saturday, June 17th (and online). Below you'll find 19 amazing Black-owned businesses for you to shop this Juneteenth and beyond, from trivia games to skincare brands.
Be sure to download the OBWS app, available on the APP STORE and in GOOGLE PLAY, to support these Black entrepreneurs and their products and services.
Top 3! Games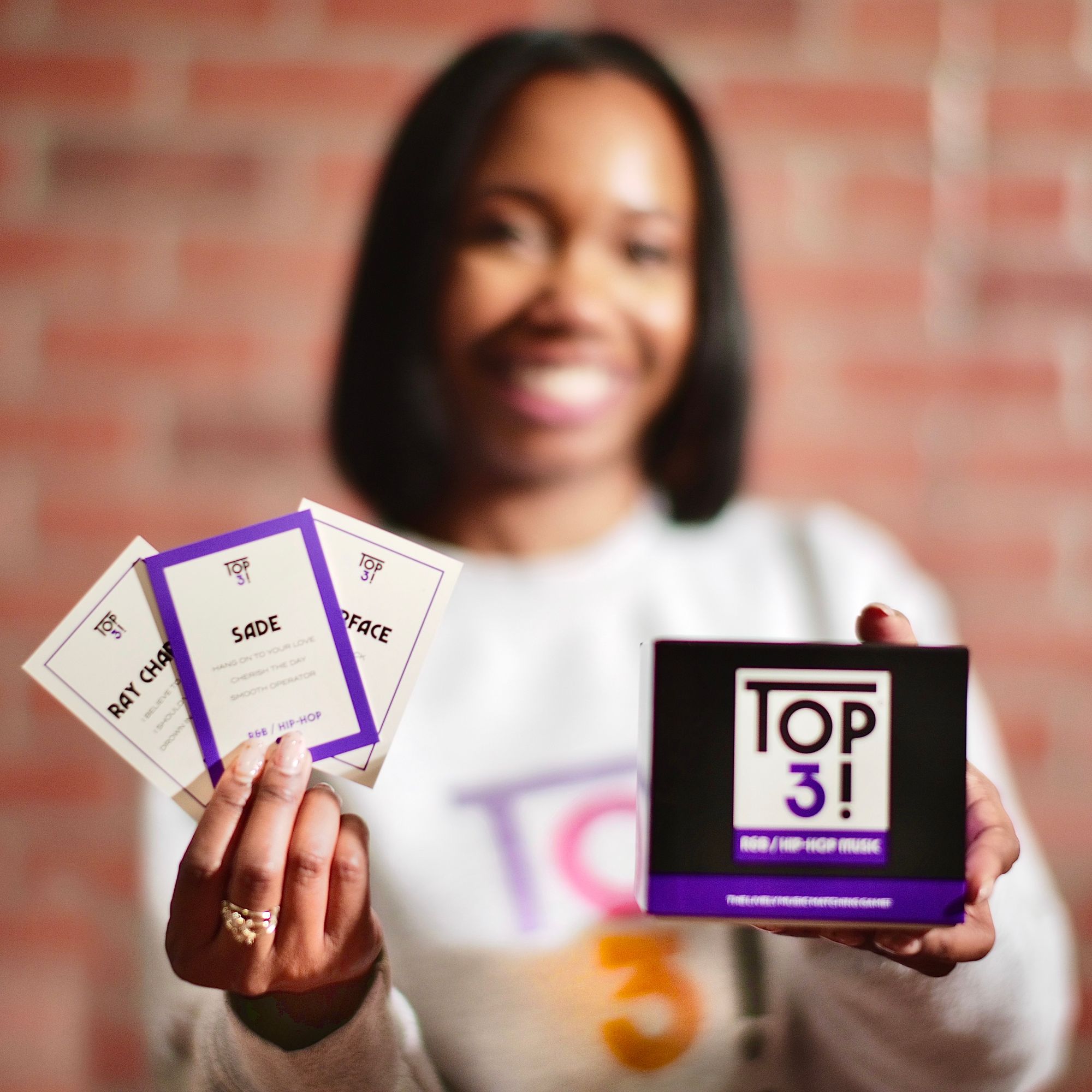 Top 3! Games is the ultimate trivia game for music lovers, where you match song titles to the performing artists, creating a musical experience. Our physical game includes 300 R&B/Hip-Hop artists that span from the 1960s to the present day.
Visit: www.top3game.com

Plant-Based Mary Jane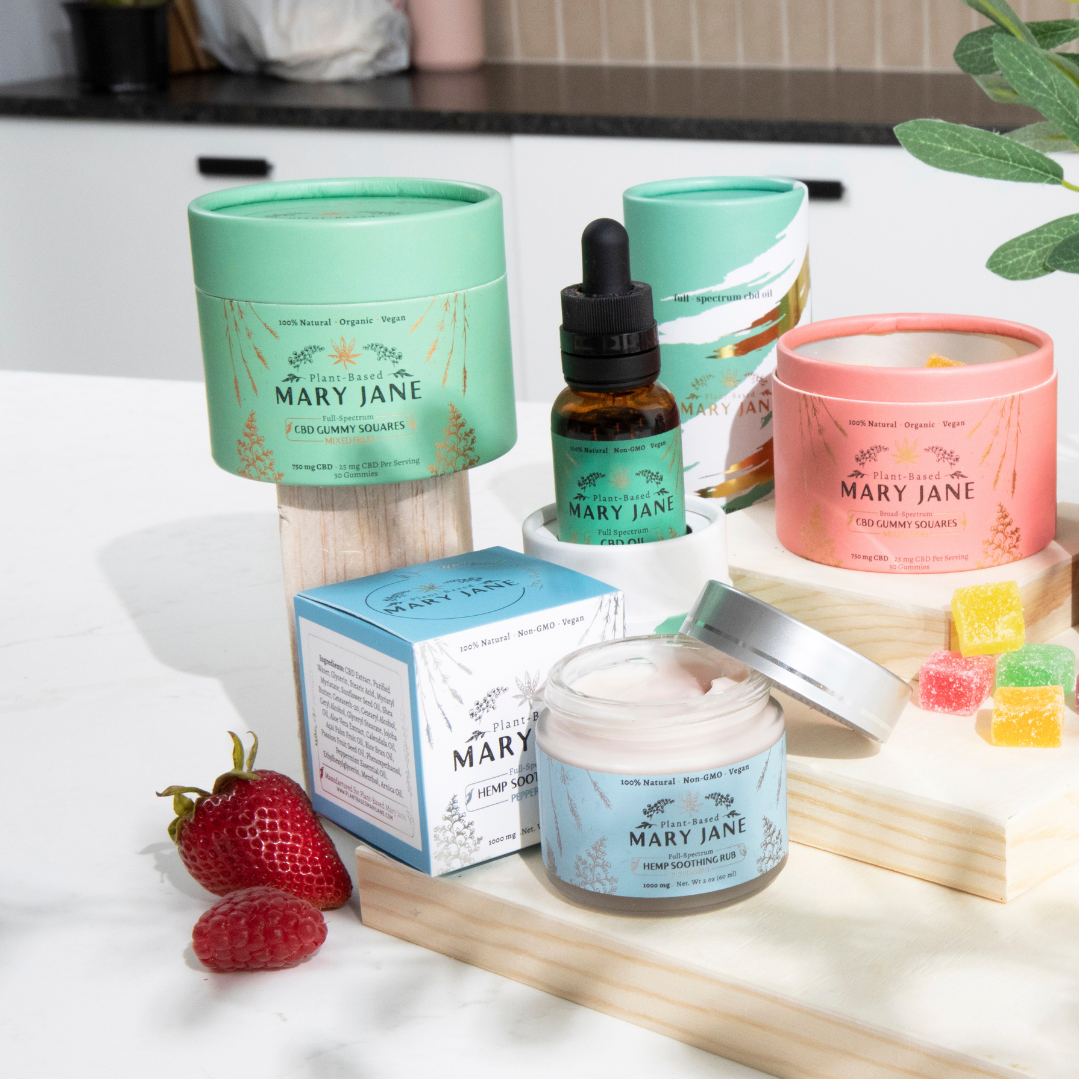 Plant-Based Mary Jane is a CBD company and will be selling oils, gummies, rubs, and hemp-inspired jewelry.
Website: www.plantbasedmaryjane.com

Vontélle Eyewear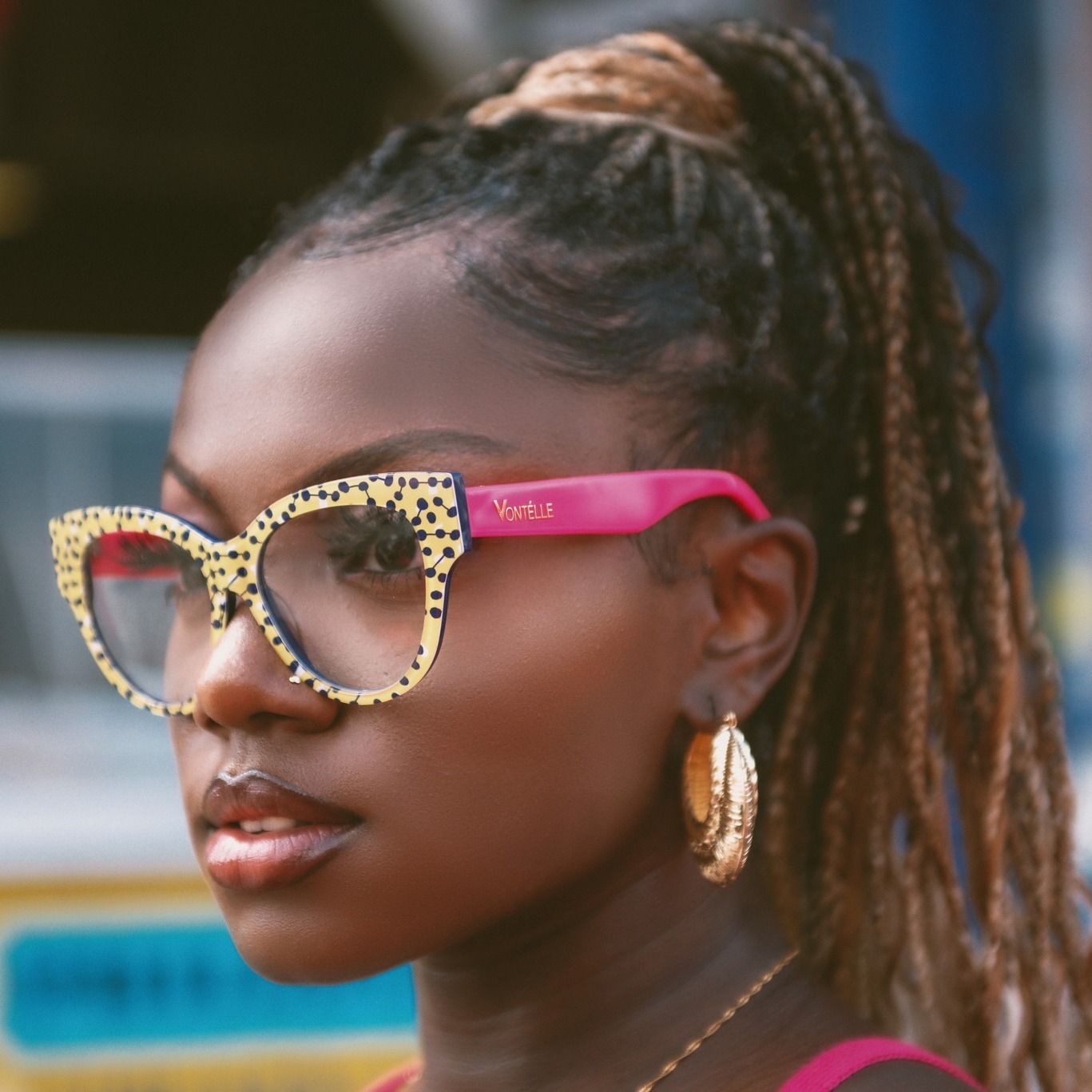 Vontélle is an eyewear brand offering better-fitting vibrant, luxury frames in sizes that complement diverse faces; handcrafted to empower humanity to see the world through a cultural and global lens.
Website: www.vontelle.com

The Queen's Lovely Things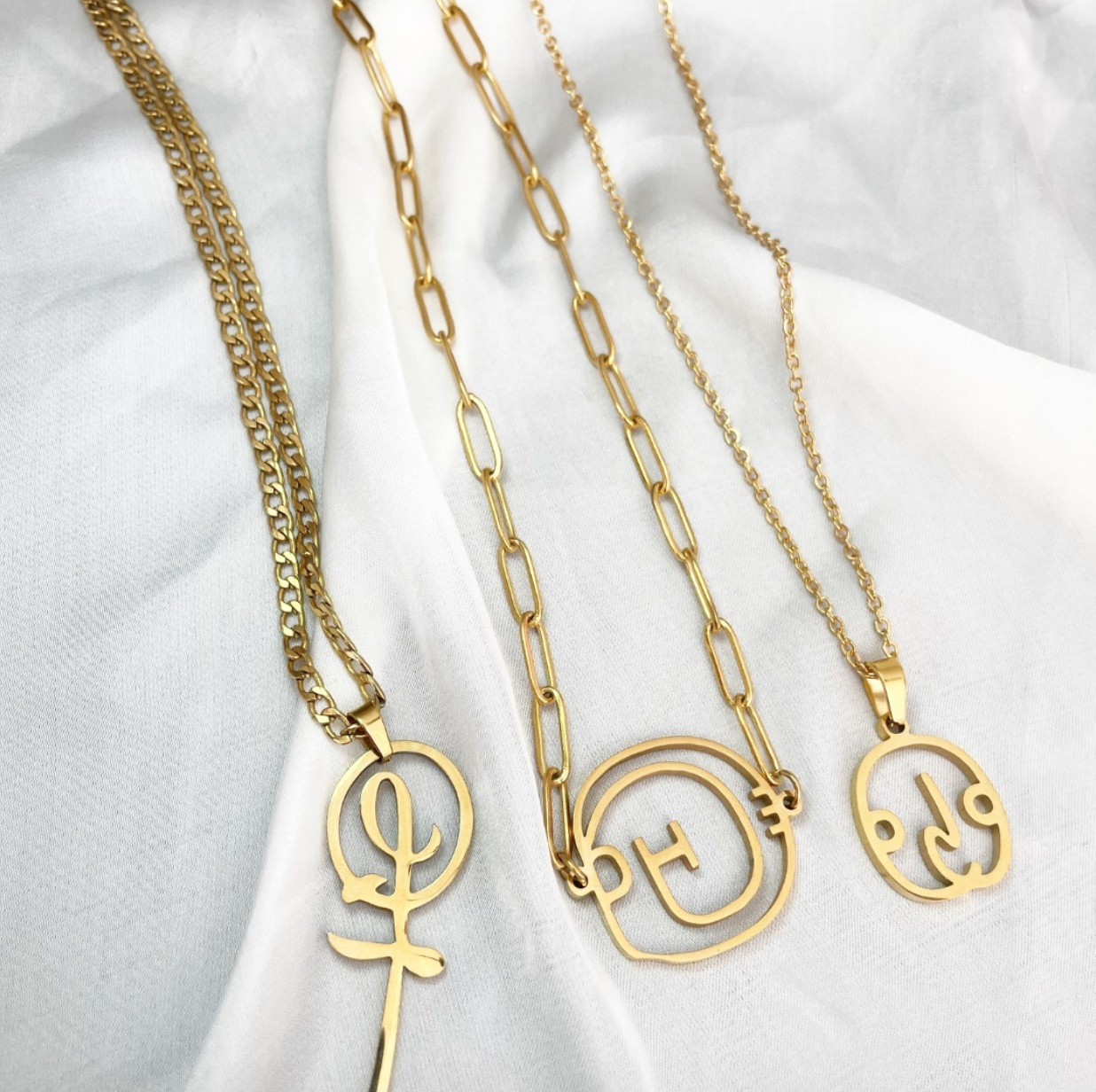 The Queen's Lovely Things is a designer of hand drawn jewelry, bags, hats accessories.
Website: thequeenslovelythings.com

Tygaly Activewear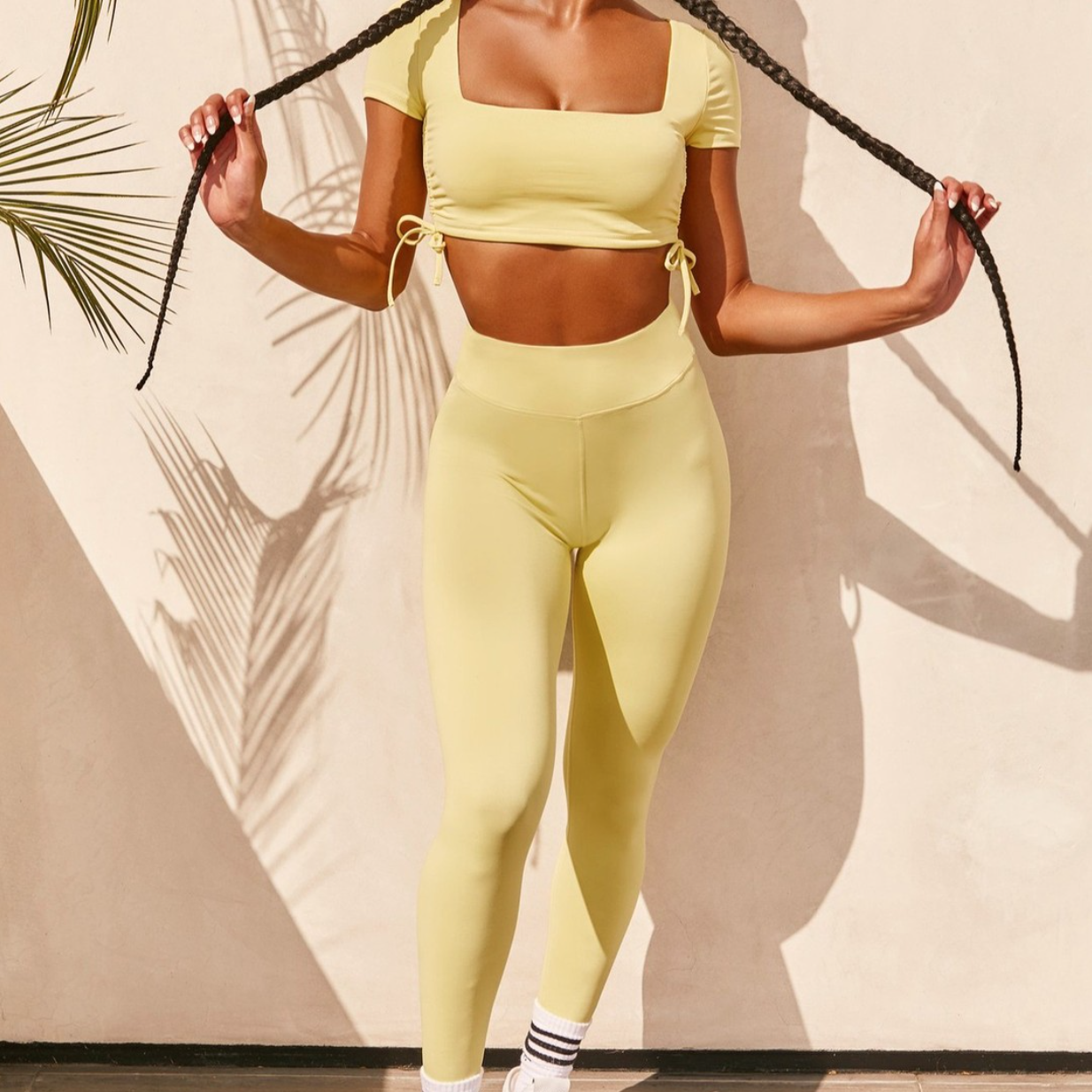 Tygaly Activewear women's activewear, sport bra, yoga pants and sets.
Website: https://www.tygaly.com

In Good Conscience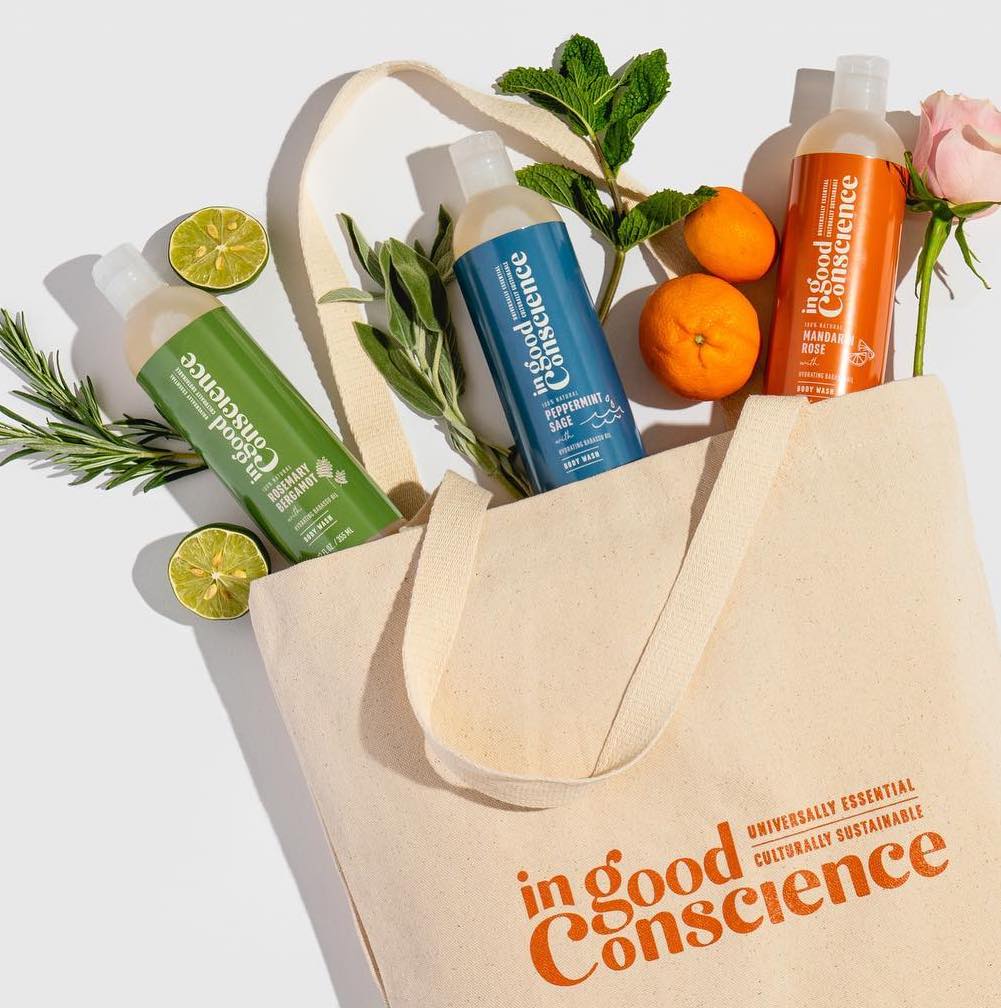 In Good Conscience is a purpose driven line of body wash products that are thoughtfully designed to bring a unique sensorial experience through naturally clean, ingredient transparent formulas featuring sustainably sourced ingredients like hydrating Babassu Oil and all natural fragrances.
Website: ingoodconsciencecare.com

Clera's Creative Gifts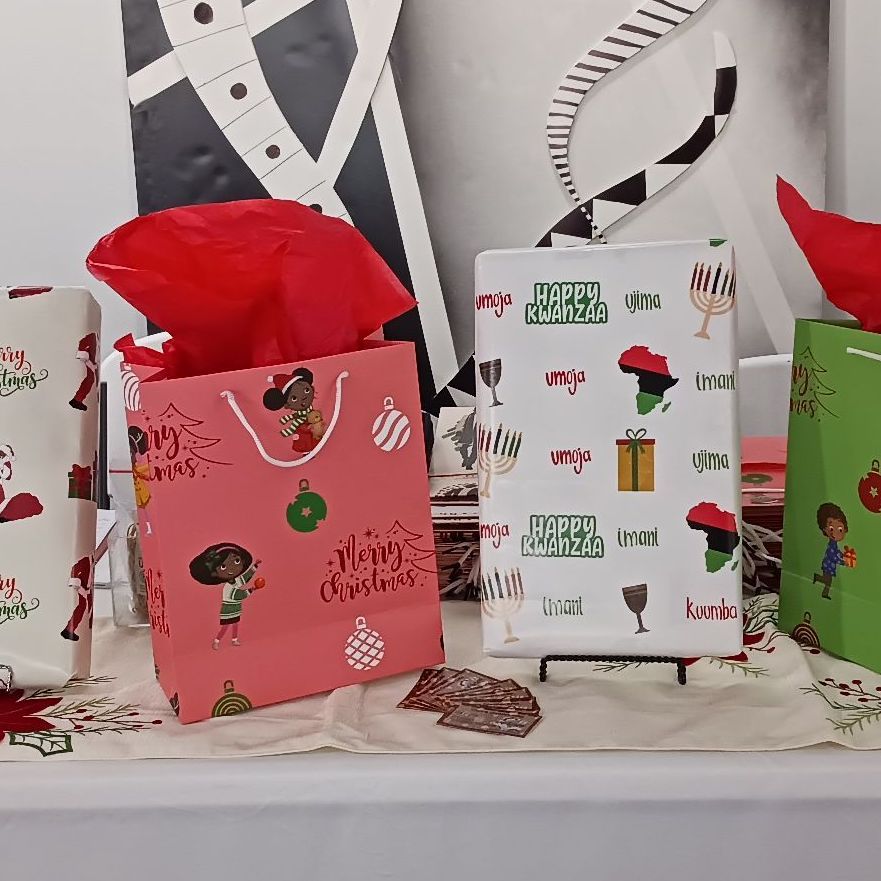 Clera's Creative Gifts provides gift bags and gift wrapping paper for people of color to celebrate holidays, birthdays, Kwanzaa, weddings, baby showers, graduations, fathers day, mothers day, etc.
Website: clerasconnect.myshopify.com
HelloCues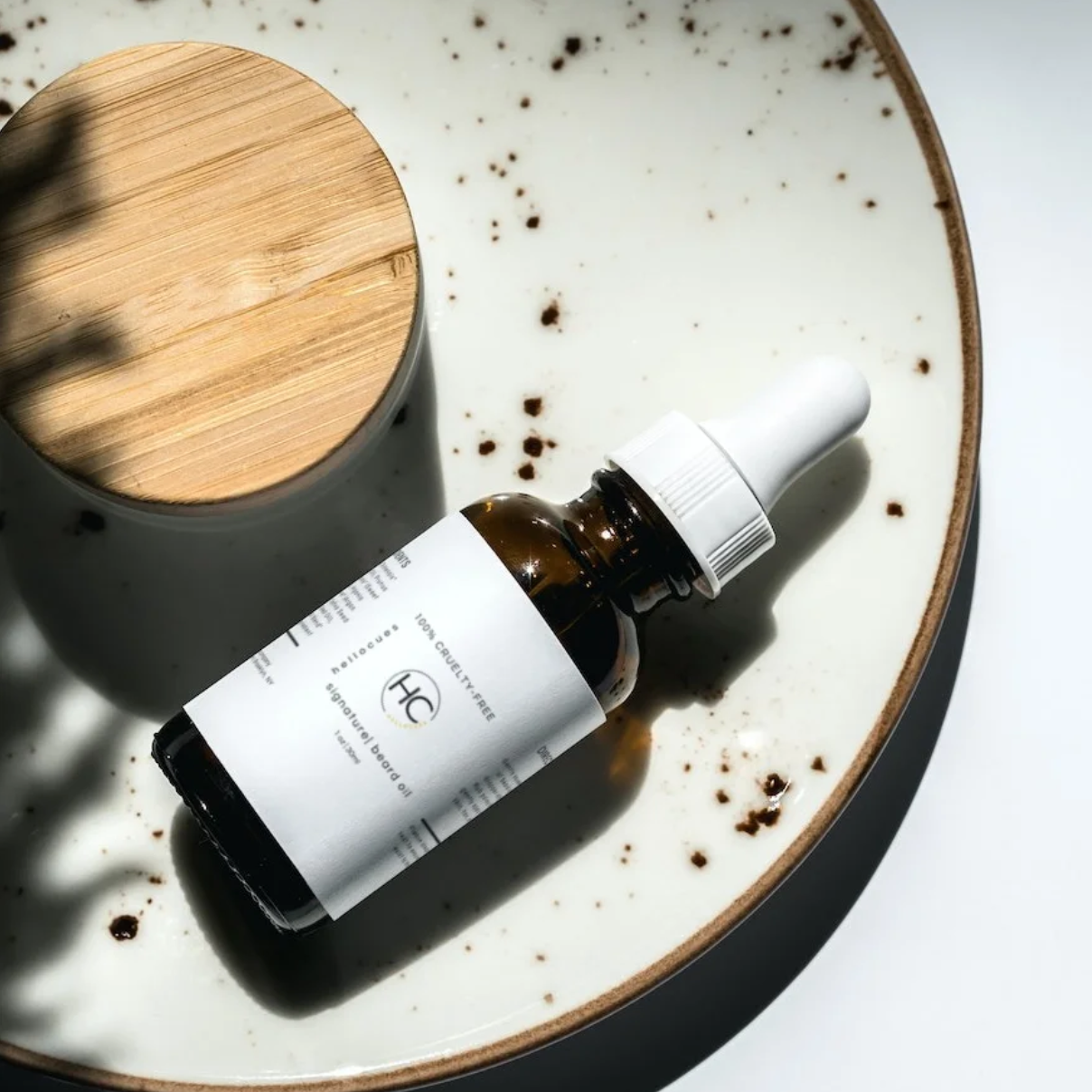 HelloCues is a plant-based, personal care brand with a focus on natural hair and skincare for him, they, them and everyone else in between. They offer paraben-free, sulfate-free, cruelty-free, and made-with-natural ingredients products.
Website: www.hellocues.com

NURILENS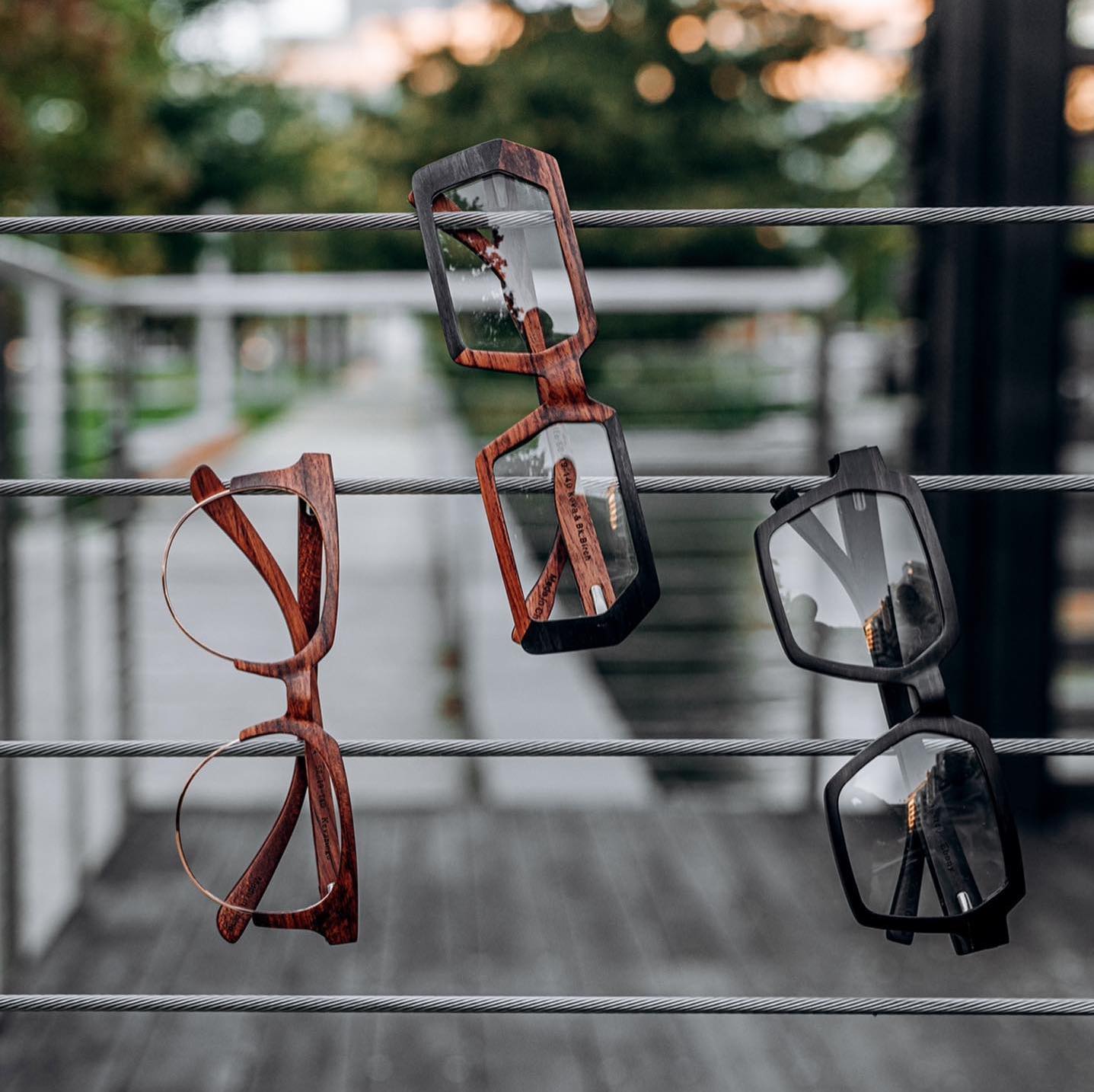 NURILENs is a handcrafted wooden eyewear company. We offer blue-light blocking, sunglass, and sun-adaptive lens options in nonprescription and prescription.
Website: nurilens.co

Komfort Zone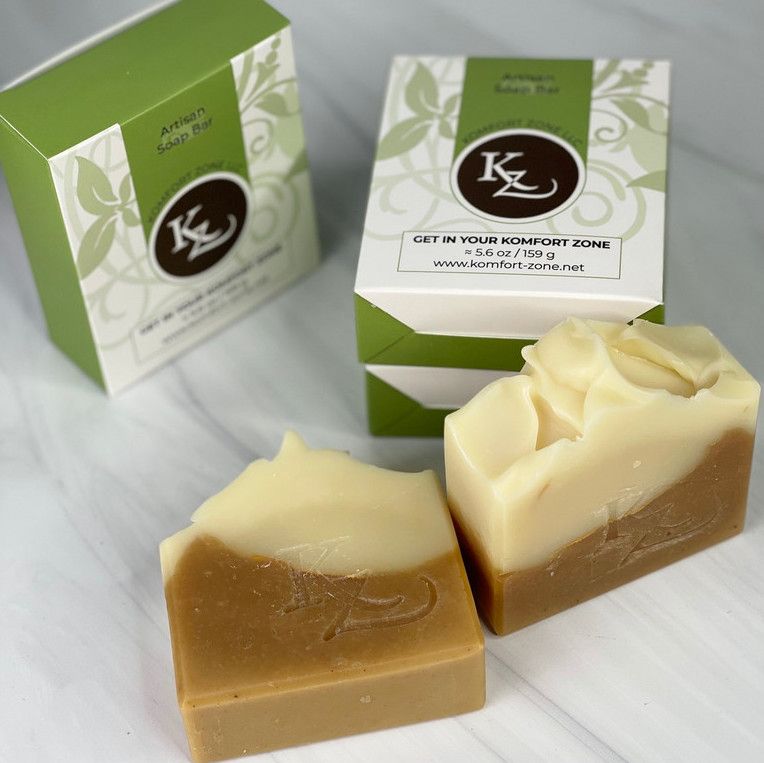 Komfort Zone makes artisans soap, body butters, lotions, beard oil, sugar scrubs and bath bombs. They use natural oils and butters in our process and scent with essential and premium fragrance oils…all handmade in small batches.
Website: www.komfort-zone.net
LOVE JOY ORIGINALS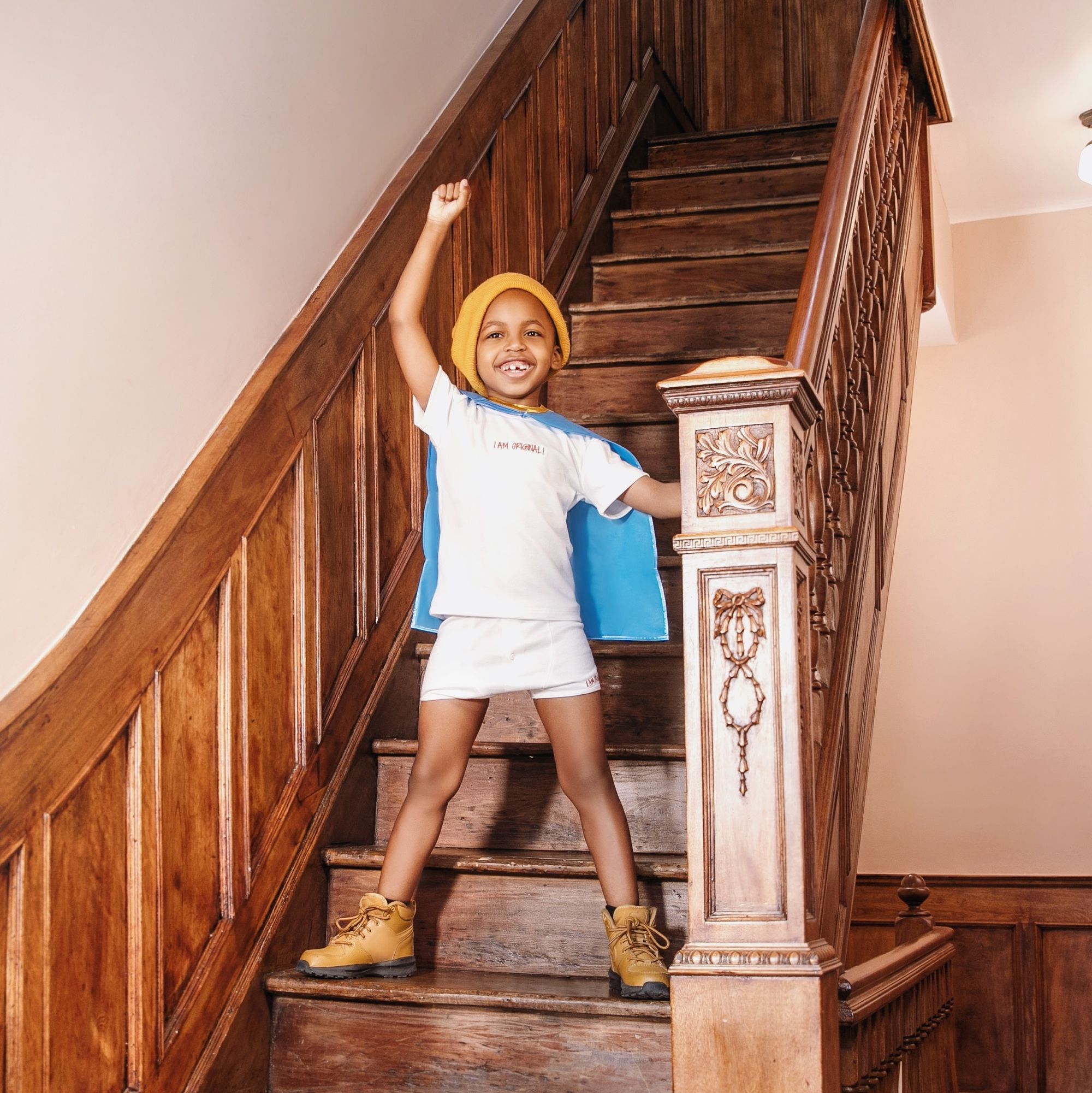 LOVE JOY ORIGINALS is a sustainable children's wear brand that creates premium ESSENTIALS THAT INSPIRE.  Our Affirm-A-Day Collection supports both Mama and child every day of the week with an assortment of children's underpinnings each featuring an embroidered affirmation.
Website: lovejoyoriginals.com
EatOkra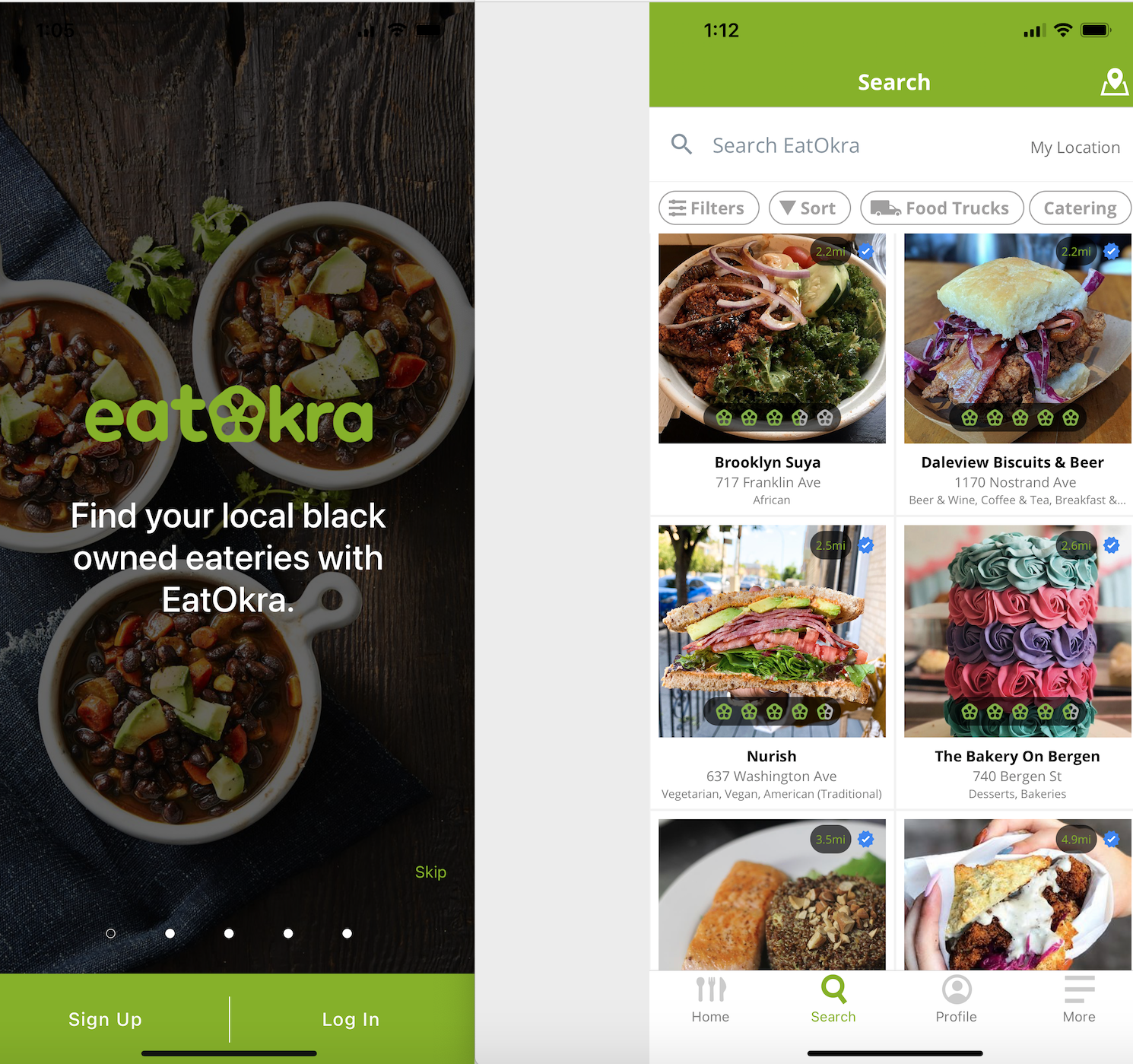 EatOkra is the platform for Black-owned food experiences, offering discovery and delivery for foodies nationwide. They're on a mission to help millions of people find community through food.
Website: www.eatokra.com
Peace-Filled Mental Health Counseling Services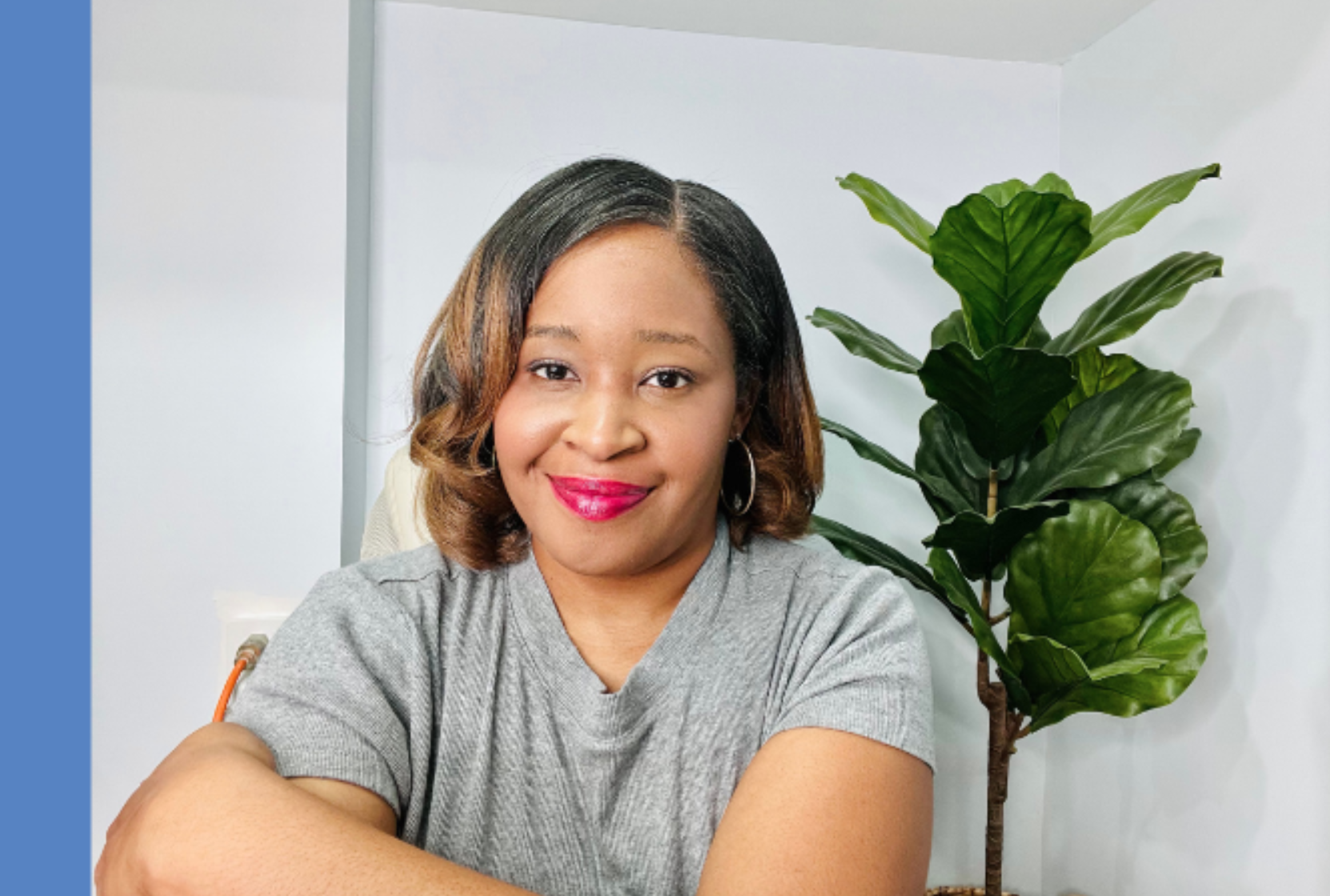 PFCS is a group practice where we provide mental health counseling through individual, family and group therapy as well as through workshops. Our motto is that if you can change your perspective, you can change your life.  Our passion is helping people find peace, freedom and the strength to enjoy their lives despite their past.
Website: www.peacefilledcs.com
Sew Your Bag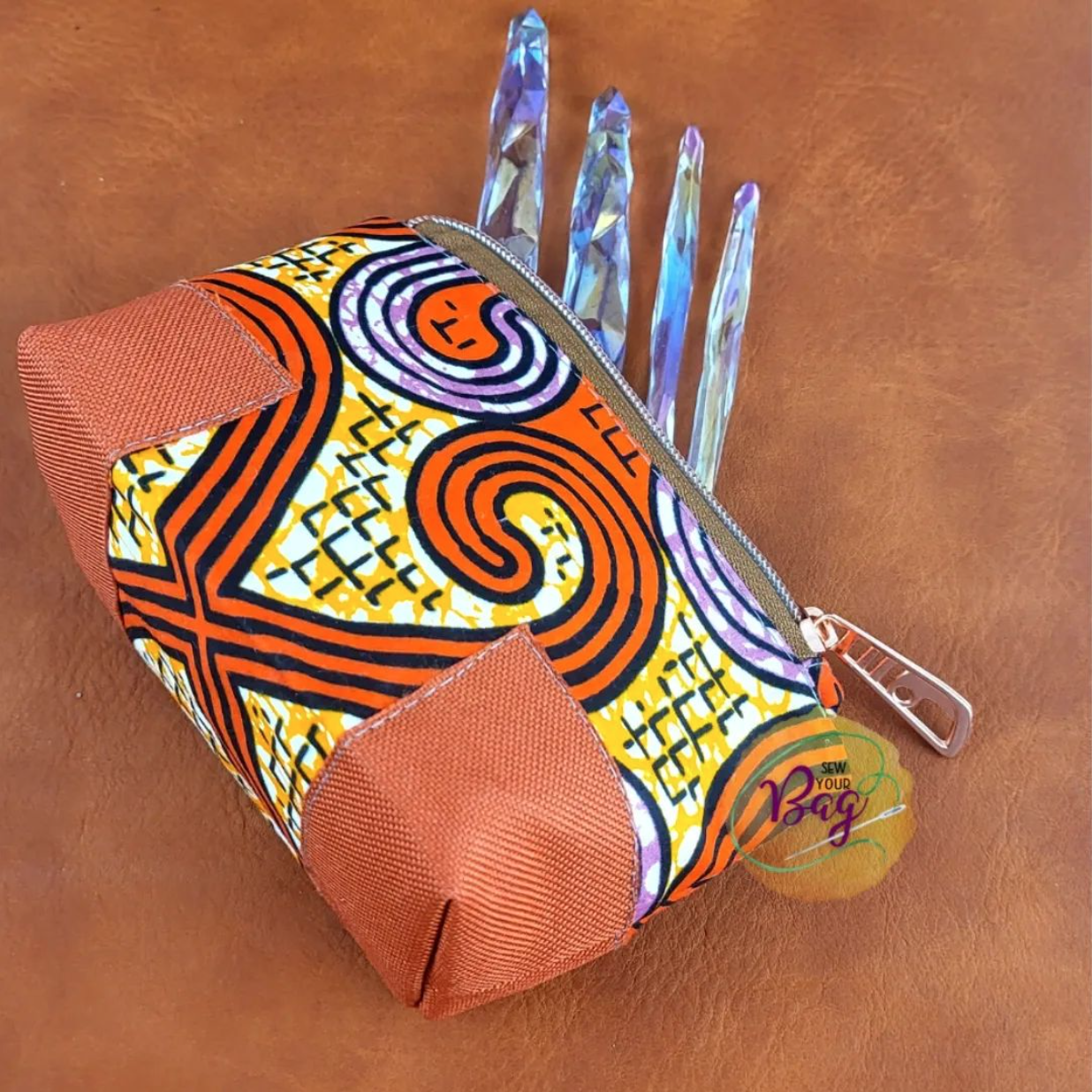 Sew Your Bag is a subscription box service for beginning and aspiring bagmakers who love bold print.  Each box contains all the supplies needed to make a bag.  We also offer smaller cuts of Ankara fabric and bagmaking hardware.
Website: sewyourbag.com

Bijou Lakay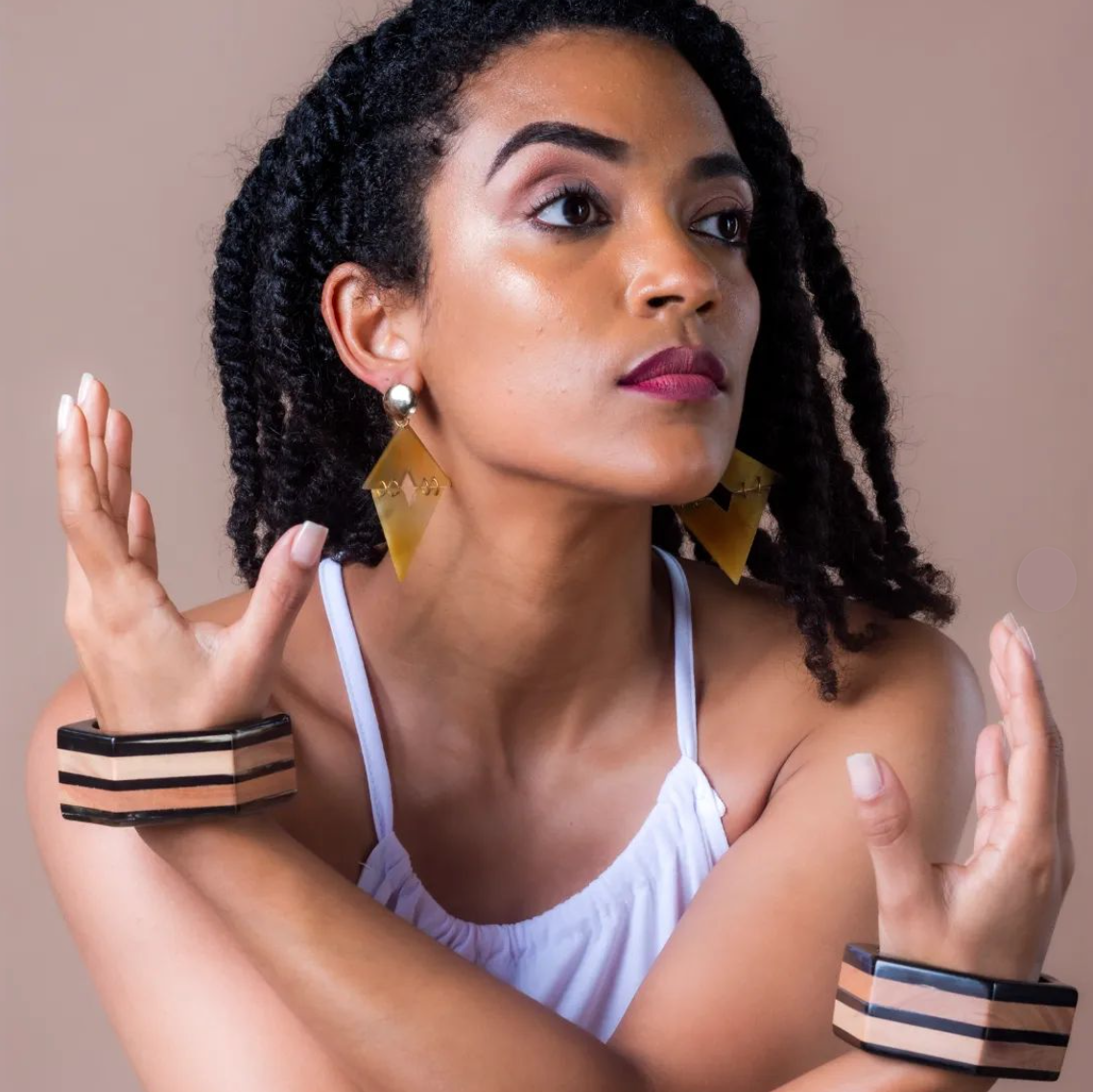 Bijou Lakay presents unique jewelry handmade with recycled bullhorn, bones and wood. Our brand existed since 2005 and is established in Haiti and has recently operated in New York. Our pieces are realized by various communities of artisans using ancestral methods. Our biggest strength is our designs that are innovative and fresh.
Website: www.bijoulakayhaiti.com

ArtxNia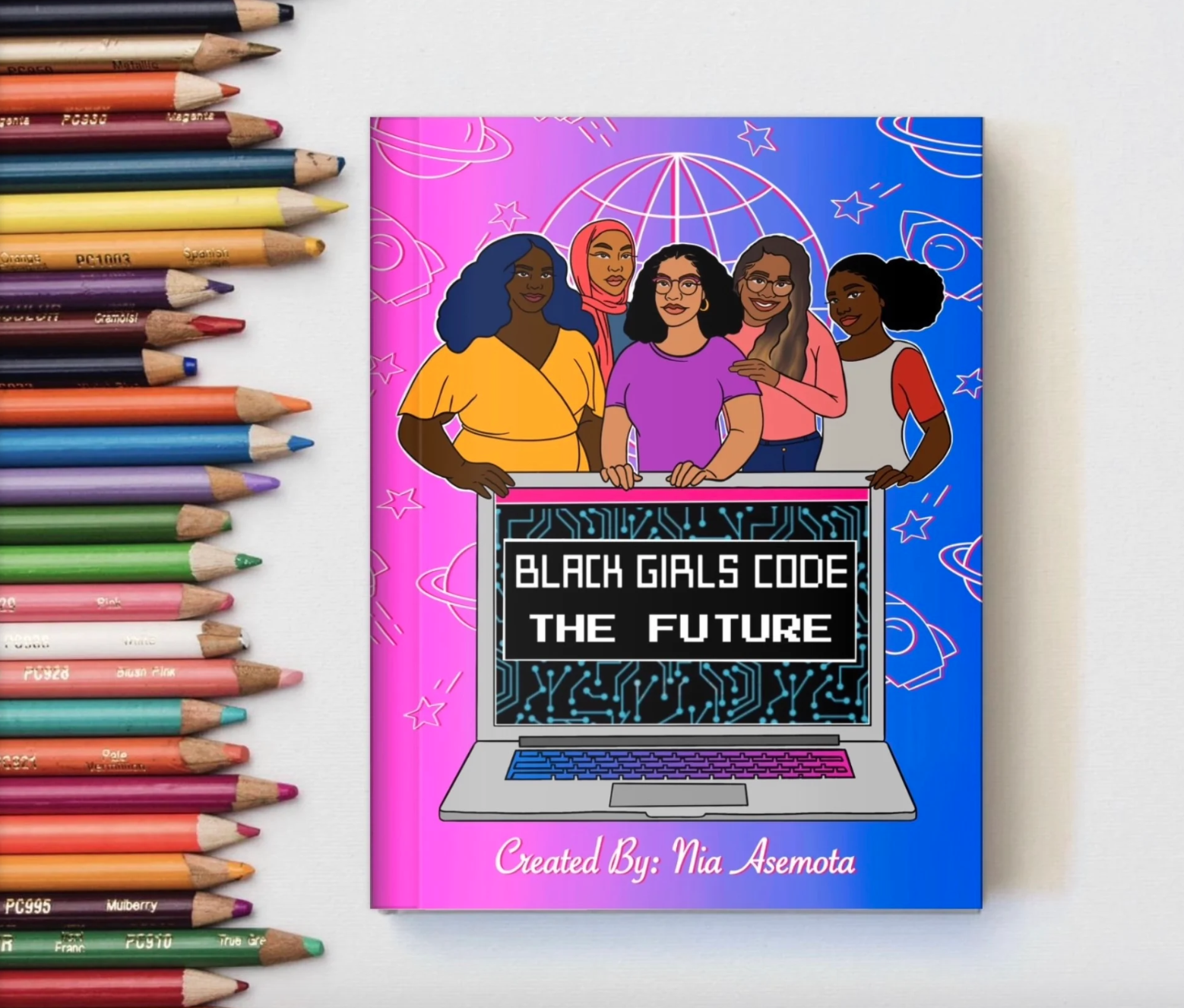 ArtxNia was founded with a mission to empower girls and young women of color in STEM through educational resources like coloring books, posters, and puzzles. Explore their 'Black Girls CODE the Future Coloring Book' featuring Afro-centric illustrations, inspiring role models, STEM word searches, and uplifting affirmations to inspire and motivate!
Website: gum.co/blackgirlscodethefuture
Time & Love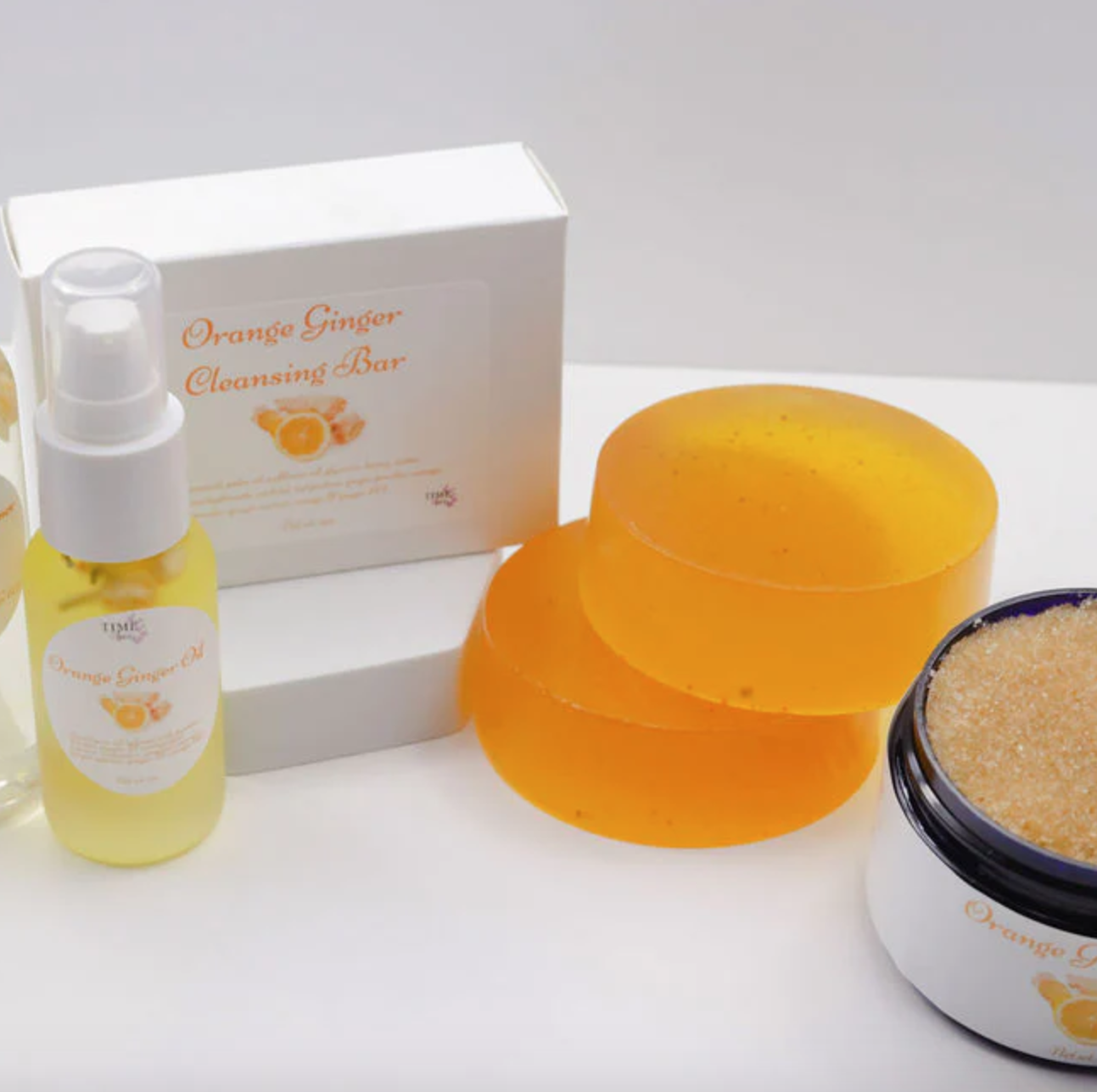 Time & Love provides all natural skin & hair care products such as scrubs, body oils, vagina care, herbal teas, soaps, face care and much more made with herbs and natural ingredients.
Website: shoptimeandlove.com
Lynn and Jade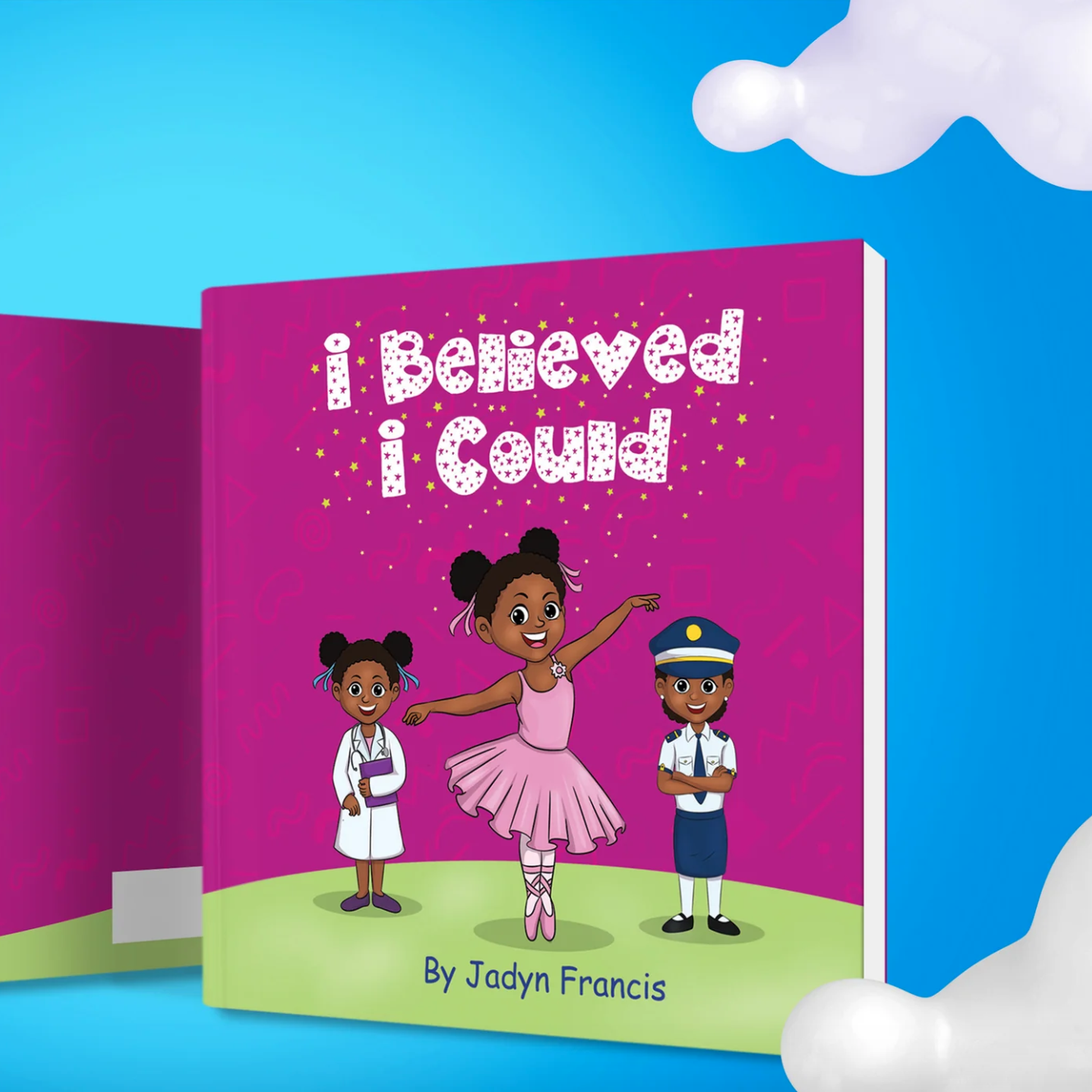 Lynn and Jade is a brand operated by 11 year old twin sisters, that want to inspire children to love themselves wholly. Their branded children's products include games, home decor, jewelry and books.
Website: www.lynnandjade.com
Something2Celebrate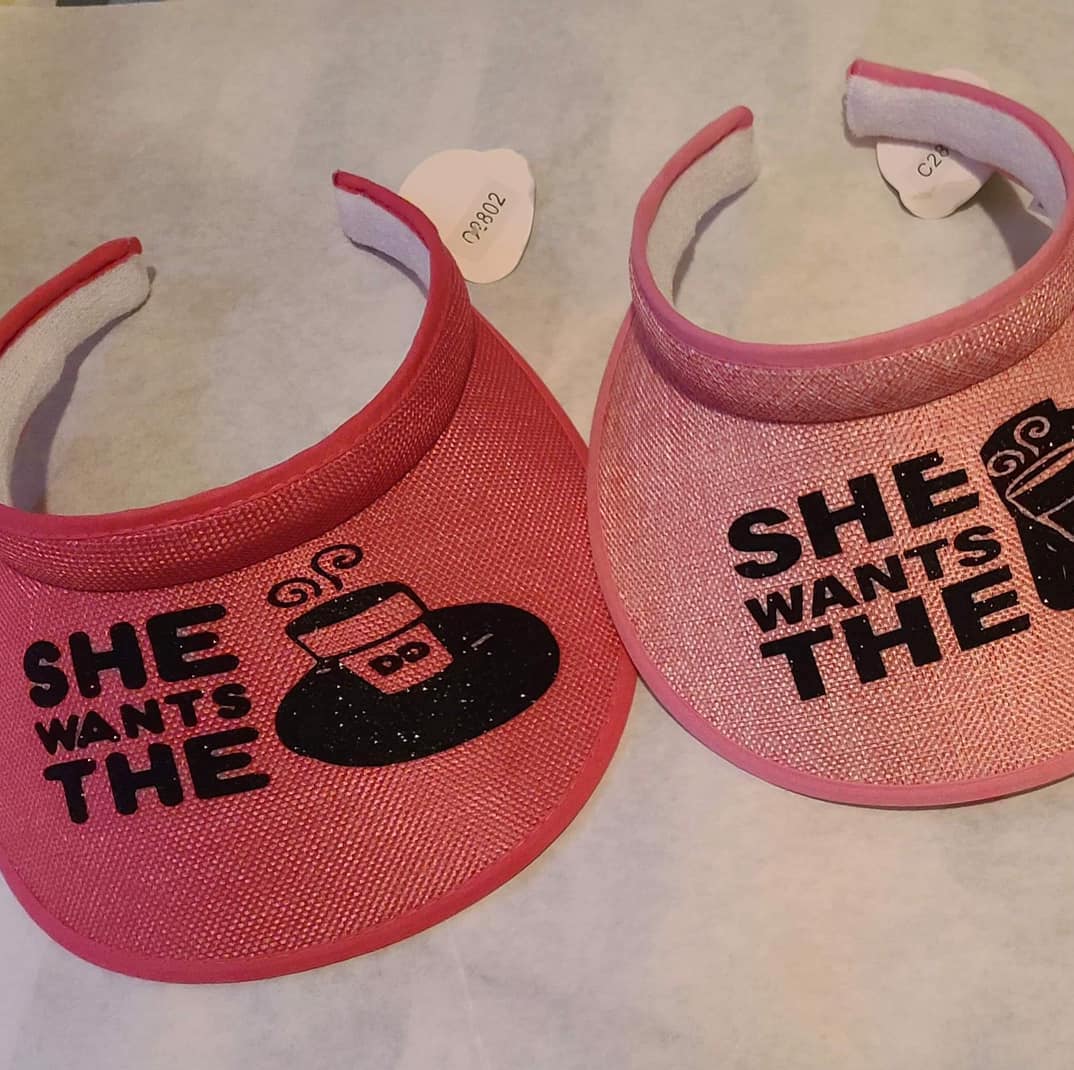 Something2Celebrate offers digital printing on almost anything, and party planning from school parties to family reunions.
Website: Something2celebrate.com

DOWNLOAD the OBWS app and register your business to be on the largest discovery app for Black entrepreneurs and for consideration in OBWS-related content.