Monday Motivation - Khanyi Dhlomo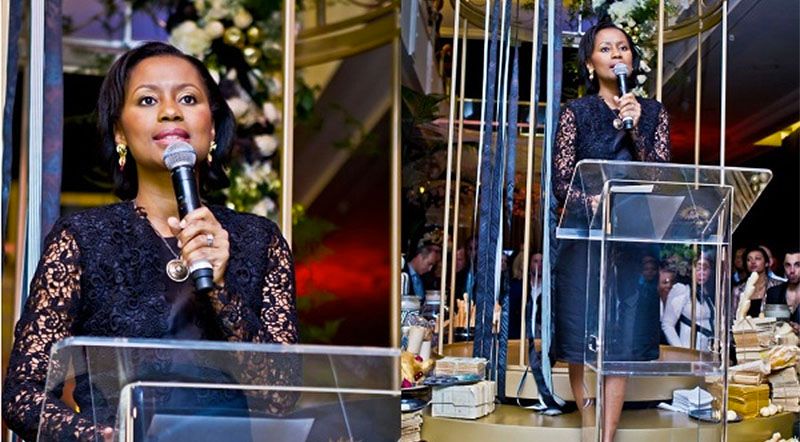 "... Failure is an opportunity to learn and to do better next time. It's part of the path to greatness, which was never meant to be smooth." - Khanyi Dhlomo
Meet Khanyi Dhlomo, the South African entrepreneur who took the media and fashion industries by storm. As a third-generation business owner, Khanyi was no stranger to entrepreneurship. It all started with her grandfather who bought land in KwaZulu-Natal in the 1930s. Her father later bought this land and developed retail businesses and shopping centers, which were run by Khanyi's mother.
In her professional career, Khanyi studied journalism at the University of Witwatersrand in South Africa, and in 1995 made history as the first black newscaster for the SABC 1 evening news at the age of 20. After her short stint as an anchor, she spent 8 years at True Love magazine, which was one of Africa's most enduring women's magazines. In 2007 Khanyi graduated from Harvard Business School with an MBA and returned to South Africa where she founded Ndalo Media, Africa's largest media company, along with Destiny Magazine and the online extension, DestinyConnect. Following her passion for retail, Khanyi launched Luminance, a high-end fashion and lifestyle department store right in South Africa. In 2011 she was recognized by Forbes and made their list of 20 Young Power Women in Africa. There's no doubt that Khanyi is one of the most inspirational black entrepreneurs of our time, leaving the fear of failure behind to set out and build her own empire across industries.
Our Monday Motivation series was created to highlight the many stories of successful black entrepreneurs that we don't see in the media. Each week we will feature a new black entrepreneur from various countries around the world to inspire those hoping to follow in their footsteps.