The OBWS Black Entrepreneur of the Year Awards to Give $25,000 During National Black Business Month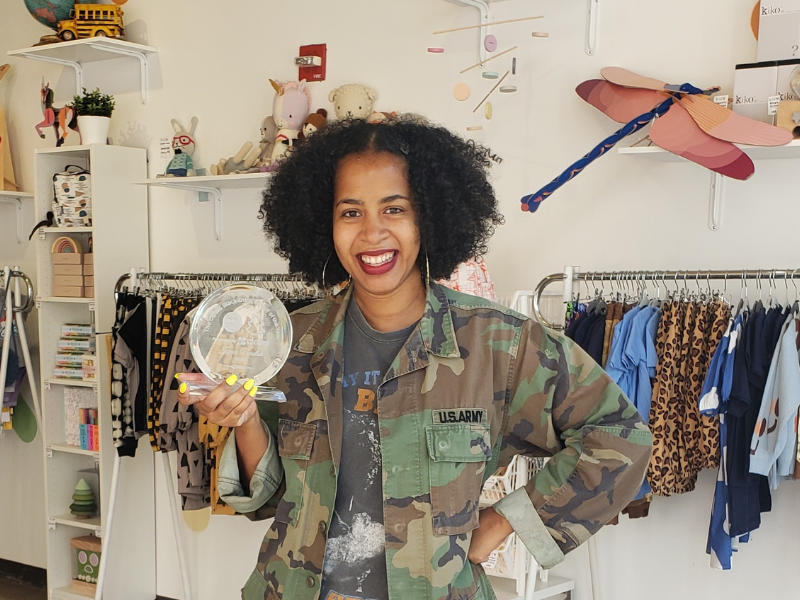 The 3rd annual OBWS Black Entrepreneur of the Year Awards is here! Presented by Clover, the awards aim to highlight, celebrate, and provide equity-free funding of $25,000 to 2 deserving Black entrepreneurs.
Official Black Wall Street founder and CEO, Mandy Bowman, shares that "Black entrepreneurs are the backbone of our community. We stand by our commitment to support their hard work with the support of our partners from Clover."
NOMINATIONS ARE NOW OPEN for Black entrepreneurs who have made an undeniable impact in their community and industry. Further criteria include a United States based and operating business that has been active for at least 12 months. For consideration, nominees must be a registered business on the OBWS app.
Download the App
Register Your Business
APPLY NOW
An open call for nominations continues where entrepreneurs can self-nominate or be nominated by their peers until the deadline on Friday, August 12, 2022 at 11:59PM.
This year, the OBWS Black Entrepreneur of the Year will be awarded with $15,000. Additionally, to help us celebrate Black Business Month, Comcast RISE joins to sponsor the NEW Social Entrepreneur of the Year Award. The winner of this award will receive a cash grant of $10,000. The winners of both awards will receive an OBWS paid membership that includes access to free legal services, monthly resources, and additional opportunities to promote their business to our community of over one million people.
Thanks to Clover and Comcast RISE, OBWS will be able to award a total of $25,000 to Black entrepreneurs in our community.
For more details about the awards and to apply, visit: https://tinyurl.com/obwsaward2022
Learn more about past BEOTYA winners: